The Loop
2 scientifically proven ways to avoid choking on the golf course
The notion of choking away a lead, or a good round, on a golf course seems to be more ever-present than in other sports. Every golfer can probably recall that one round that got away, and pros can never escape the tournament they gave away on Sunday.
Vox.com has an interesting article on its site Friday about the science of choking, and in it points to four different studies about how to successfully navigate a high-pressure situation. What's more interesting is that three of the four studies cited included golfers, so we boiled down the findings of two of them (the other one was self evident: it helps to practice under pressure).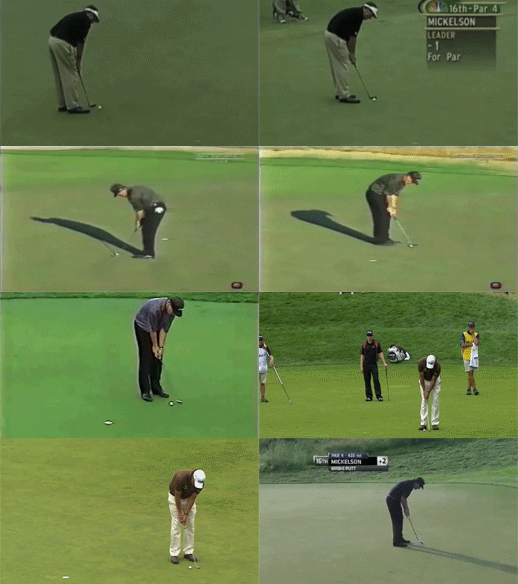 Some conventional wisdom suggests that under pressure, golfers should take extra time to confront the situation and get comfortable before hitting their shots. You see this happen a lot on tour.
Waste may make haste for novice golfers, or for golfers using strange or unusual equipment, but according to the study, once you've reached a reasonably skilled level you'd be better off just stepping up and hitting it. Taking less time doesn't negatively effect your accuracy, and your body's ability execute the action that's already ingrained.
Another study that's counter to what we've come to believe. If you're leaking oil and sense things getting a little out of control, try distracting yourself.
When golfers try to compensate for choking by focusing more, it becomes counterproductive because they tend to freeze up instead. Golfers who distract themselves slightly by examining a dimple or a ball marking as they putt under pressure actually become slightly more accurate.