Courses
Teeing It Up In Times Square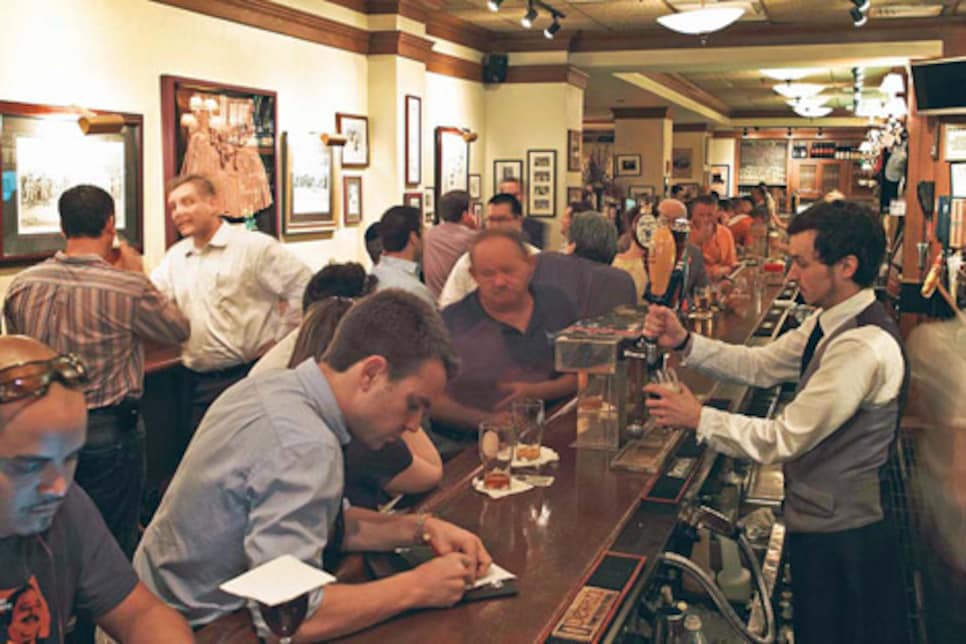 Bartender Philip Smith keeps the drinks flowing at St. Andrews.
Considering you'd have to take the D or 1 subway to reach the nearest fairways, a golf bar in Manhattan seems about as misplaced as a hot-dog vendor at a country club. Yet during what would normally be a sleepy lunch hour on a Monday afternoon in June, St. Andrews restaurant and bar in Midtown was packed. The reason was the U.S. Open playoff between Tiger Woods and Rocco Mediate, and many city-dwelling golf fans knew a great spot to catch the action.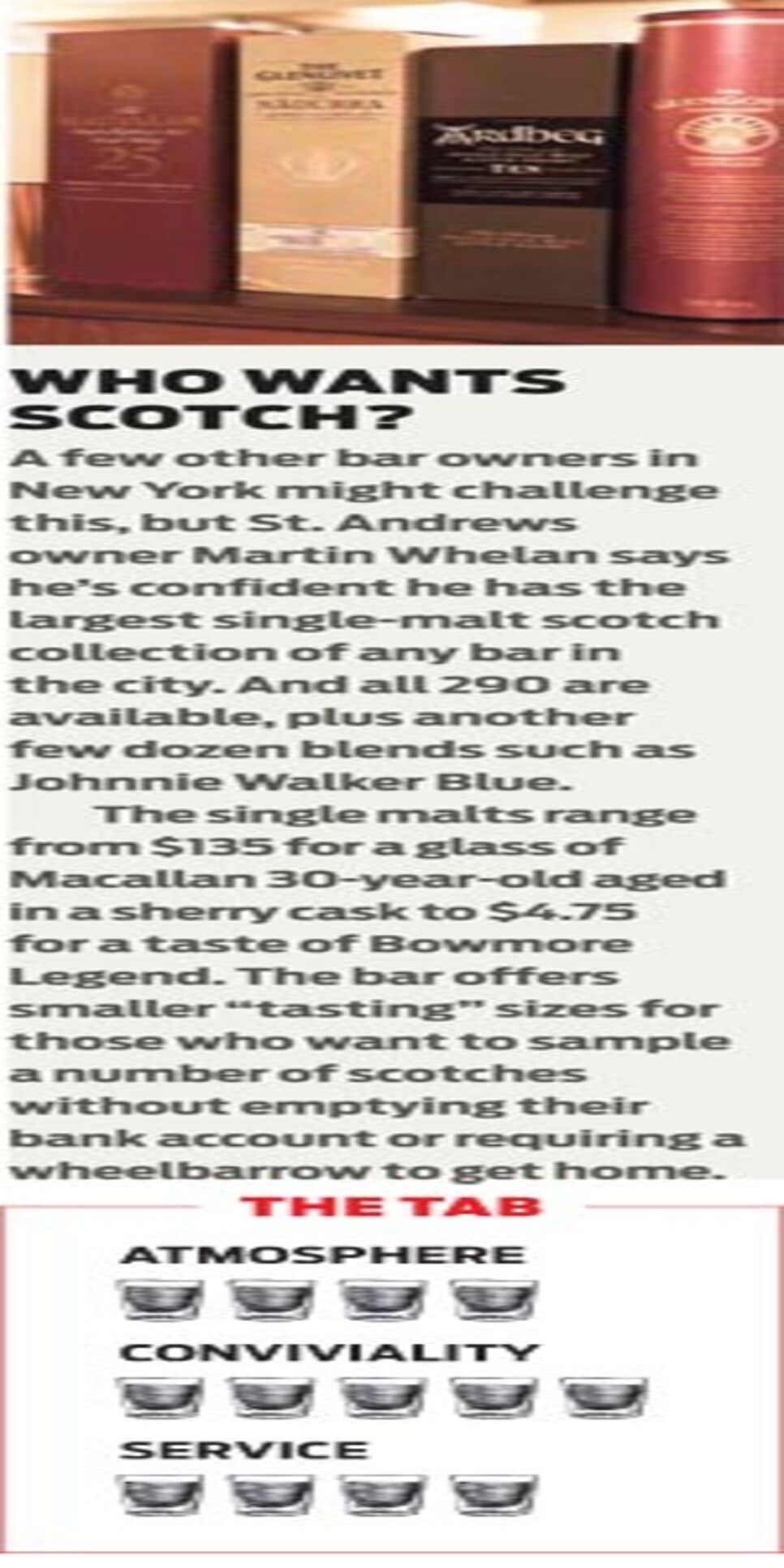 "We served 150 lunches that day," says manager Justin MacCarthy O'Hea. "That's better than we would do on any day in December, typically our busiest month because of the tourists and holiday shoppers. If that doesn't tell you we're a bar golfers come to, I don't know what will."
Whether it's the bar's name, which pays homage to the birthplace of the game, or the golf memorabilia that adorns the walls, or the incredible scotch collection displayed behind the bar, St. Andrews more than qualifies as one of Golf Digest's 50 Best 19th Holes.
The place is part New York tavern -- the ridiculously long bar could seat the B flight of your next club championship -- and part Scottish pub. Haggis and cock-a-leekie soup are on the menu, and the wait staff wears kilts.
Brothers Martin and Mark Whelan came up with the idea for the bar in 1999. (Located on 44th Street between Broadway and Sixth Avenue, the bar will move two blocks north to a larger location next year, but nothing else will change.) They knew the city had more than its share of Irish pubs, including one they owned (Maggie's Place) but nothing that had a Scottish golf theme. The idea got the attention of Ernie Els' caddie, Ricci Roberts, who knows Martin. Roberts was going to be a partner in the business, Martin says, but changed his mind.
"We were looking to do something different, and we thought it was a theme that could work since there really are no other Scottish-themed pubs in the city," Martin says. "At first we thought it was a bit of a gimmick, but it really struck a chord with people."
Especially golfers stranded on an island with limited options for a golf fix. The bar, says patron Ryan Klintopper, gives you the feeling that you've stepped into a pub after 18 holes on a cold, rainy day in Speyside.
"Especially when you hear the bartenders speaking with Scottish accents," he says. "And the scotch menu is longer than a steakhouse wine list." (See sidebar, above.)
The recipe is simple. Grab a bottle of Highland Park 25, bartender Philip Smith's favorite scotch, and a whisky glass, and pour a dram. After you take a sip and note the taste, add a drop of water and taste it again. "The water makes the scotch's true flavor come out," says Smith, a native of Kilmarnock, Scotland. As far as having it served over ice, "I don't mind. If you're enjoying whisky, that's the most important thing."