Courses
Pinehurst's Ryder Cup Lounge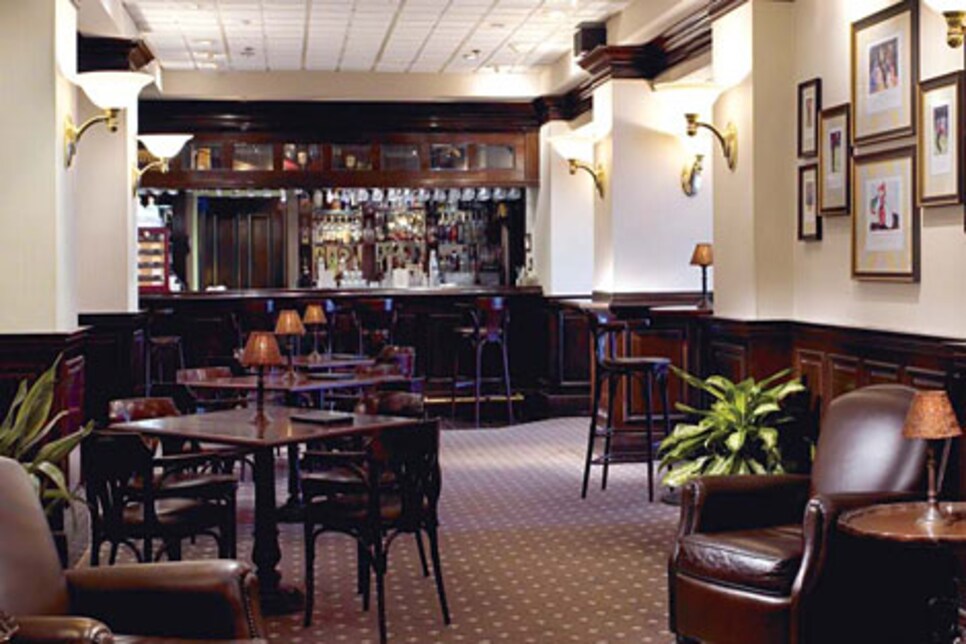 At first glance, the Ryder Cup Lounge looks like nothing more than an alcove off the lobby of the Carolina, the Pinehurst Resort's historic hotel in Pinehurst, N.C. Yet every time you pass by its double doors, whether it's on your way to playing the No. 2 Course (No. 19 on Golf Digest's list of America's 100 Greatest Golf Courses) or as you return from a chicken-and-ribs dinner at one of the region's quality barbecue joints, you can't help but want to stop in for a cocktail.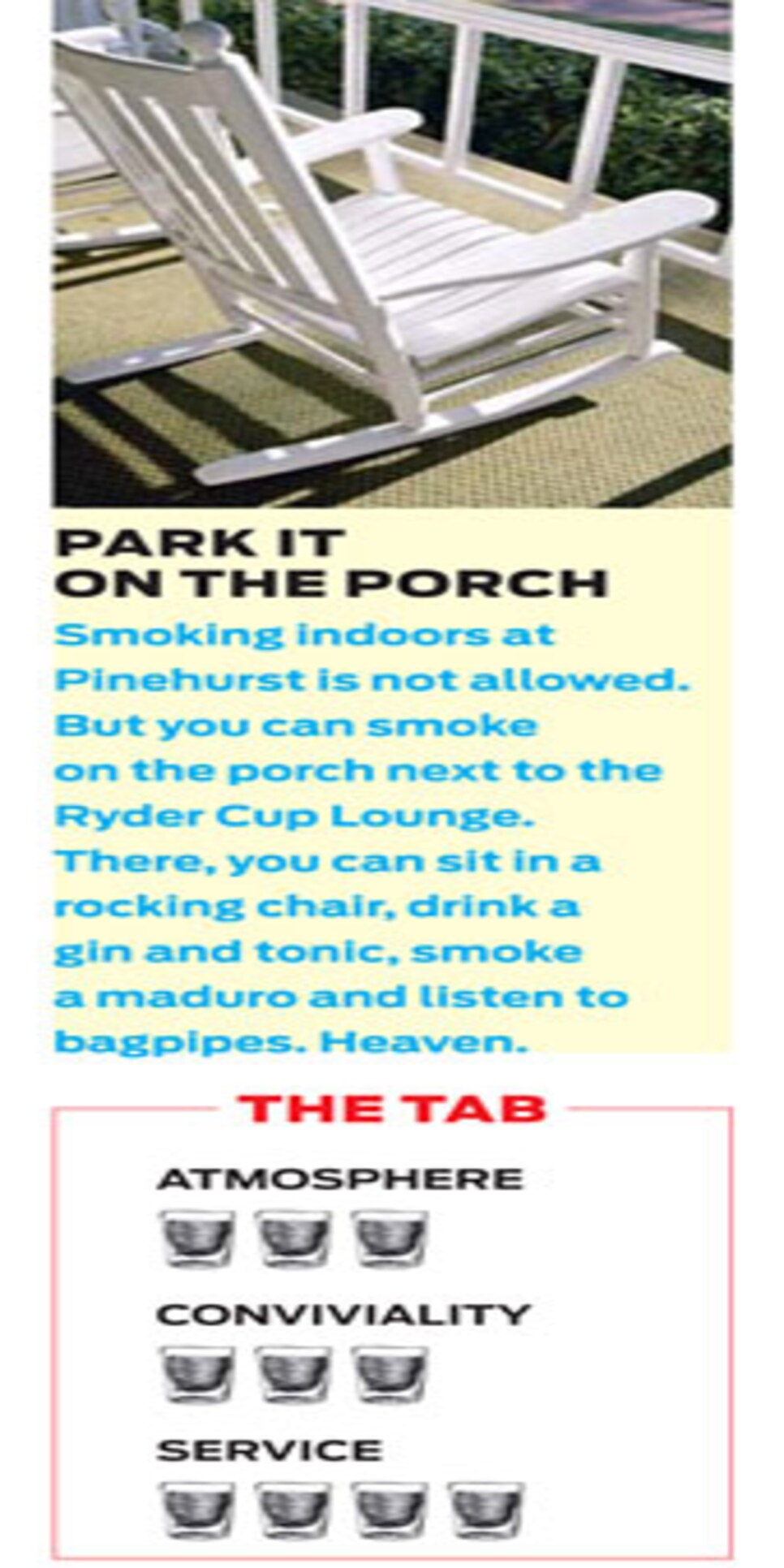 1: QUICK pop / 2: make it a double / 3: can I run a tab? / 4: drinks for the bar! / 5: when is last call?
"Location, location, location; this is where most foursomes meet," says golfer Kevin Minor of Chicago, who admitted it was "no coincidence" he was sitting at the bar. According to bartender Mike Bishop, many hotel guests spend more time in the lounge than in their room. The phrase "stumbling distance" comes to mind.
"They meet there before playing. They meet there when they get back. They meet there before dinner. And meet there again for a nightcap," he says.
The PGA of America, which controls the Ryder Cup, granted Pinehurst special permission­ to use the name when the lounge opened in 1986, and a Ryder Cup trophy used to be displayed in the room. The trophy has since been moved to the resort's clubhouse. Still, if you need to get fired up to play a match, it's worth a trip into the lounge to see the memorabilia from past Ryder Cups. The highlight is a wall dedicated to the 1951 matches that were played at Pinehurst. Look at the U.S. team photo, and you'll see an impressive group of golfers: Snead, Hogan, Burke, Demaret, Mangrum. It's no wonder the Americans won 9½-2½ that year.
Although that team didn't have the pleasure of celebrating victory in the lounge, the bar has had many famous customers, says Kevin Phenegar, director of dining. Arnold Palmer surprised patrons when he walked in with his future wife, Kit Gawthrop, in 2004. Architect Rees Jones visits a lot. And actor/director Ron Howard can sometimes be found reading scripts.
The mahogany-wood bar is unspectacular -- it seats only five -- but the room, with its dark- wood trim and tables, is a great setting for groups that want to relive the day's round.
The ultimate time to be there is at dusk, from mid-March to late fall, when a bagpiper serenades guests Thursday through Sunday. And the best spot to listen is on the porch (above right), adjacent to the lounge.