Courses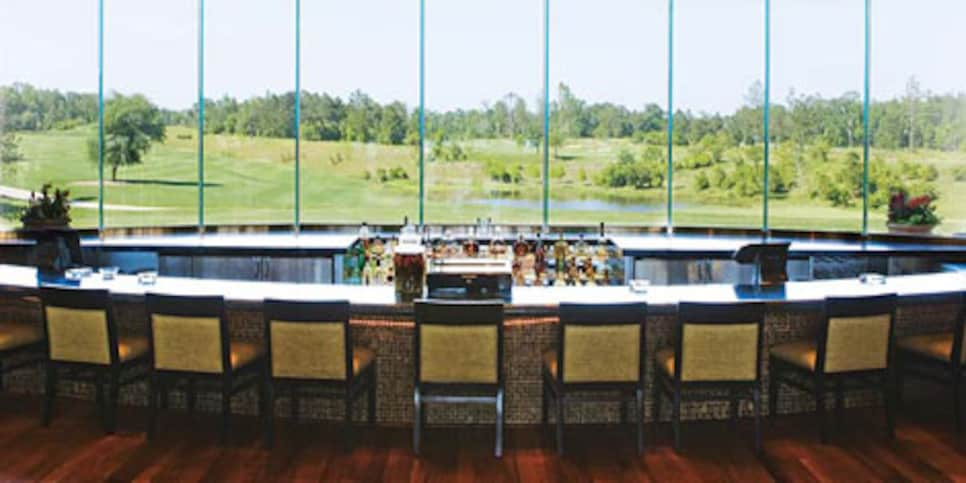 > Video: Watch Chad Pruitt create Fallen Oak's house cocktail, the Pappy Van Winkle Manhattan.
The grillroom at Fallen Oak in Biloxi, Miss., is rarely busy, so you'll have your choice of seats. But it doesn't take long to decide. As if you're being pulled by some kind of gravitational force, you'll find yourself sitting at the bar faster than you can say, "Tanqueray and tonic." The crescent-shape, granite-top bar, with its panorama of the course's 10th and 18th holes, is one of the biggest reasons this grillroom was named one of Golf Digest's 50 Best 19th Holes (See the complete list).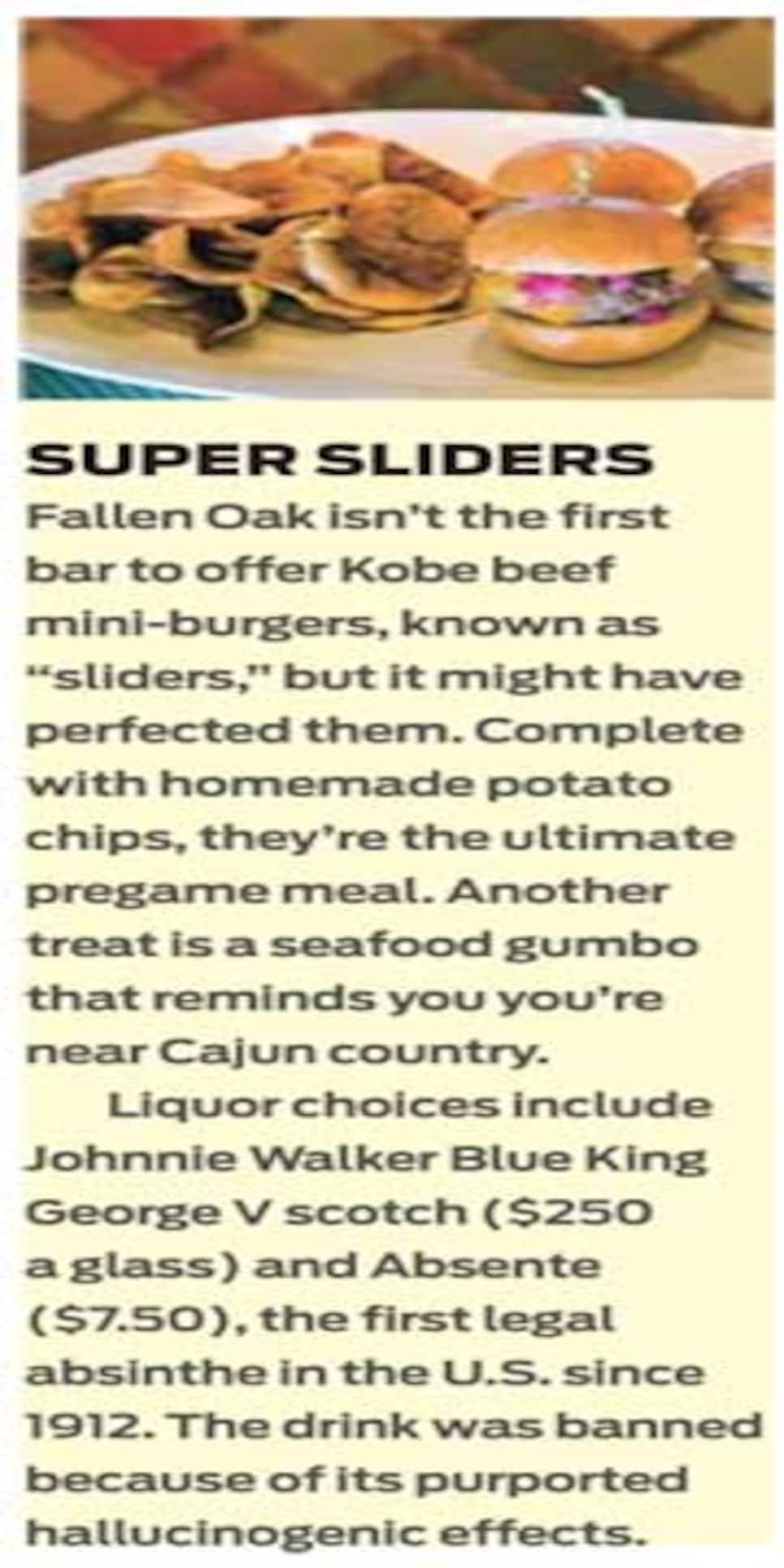 Park yourself in any of the comfortable chairs at this resort course's bar, and you'll wonder if you've gotten taller or the bartender is vertically challenged.
"We sank the floor down behind the bar so the customers would have an unobstructed view of the course," says food-and-beverage manager Chad Pruitt.
It's this type of detail that separates Fallen Oak from other golf bars. The staff philosophy, says general manager David Stinson, is to accommodate any request and "anticipate what golfers would want before they even know they want it."
When an elderly couple came in for their 50th wedding anniversary, they casually mentioned the happy occasion to Pruitt. When they finished their round, waiting for them in the grillroom was a table set with white linen, flower petals, champagne and chocolate-covered straw-berries. The woman thought her husband had set it up, and the staff played along.
"You won't want to leave," says patron Phil Taylor. "The service is fantastic."
The grillroom is relatively empty on most days because the club is open only to guests of the Beau Rivage Resort & Casino, which is 20 minutes south on the Mississippi coast in Biloxi, and there are rarely more than 40 golfers there each day. It costs $200 to $300 to play (unless you're a high roller and get comped), but the first-class service, including a limo to and from the Beau, helps add to the club's cachet. It's often the playground of celebrities, includ-ing NFL quarterbacks Peyton and Eli Manning, who recently played there.
Besides, with a cozy fireplace, two flat-screen TVs, a cigar-friendly philosophy and one of the best menus of any bar we've visited, you won't mind if it's a little quiet.
Pruitt is diligent about stocking the bar with exotic liquors, and if you like a bloody mary with your eggs, you've got to sample one here. It's a Fallen Oak specialty made with Grey Goose vodka infused for six days with oregano, garlic, peppers, onions, basil and thyme.