Courses

Vice cops needn't worry, but the bar at Old Memorial is "lively."
The gap between two rows of wood lockers at Old Memorial Golf Club in Tampa is about eight feet, just enough to simulate the opening All-Pro quarterback Peyton Manning might have to complete a pass against an angry defense. It was the perfect opportunity for one club member, who persuaded Manning to fire some footballs through the gap as the member's middle-age body rumbled past the opening trying to catch them.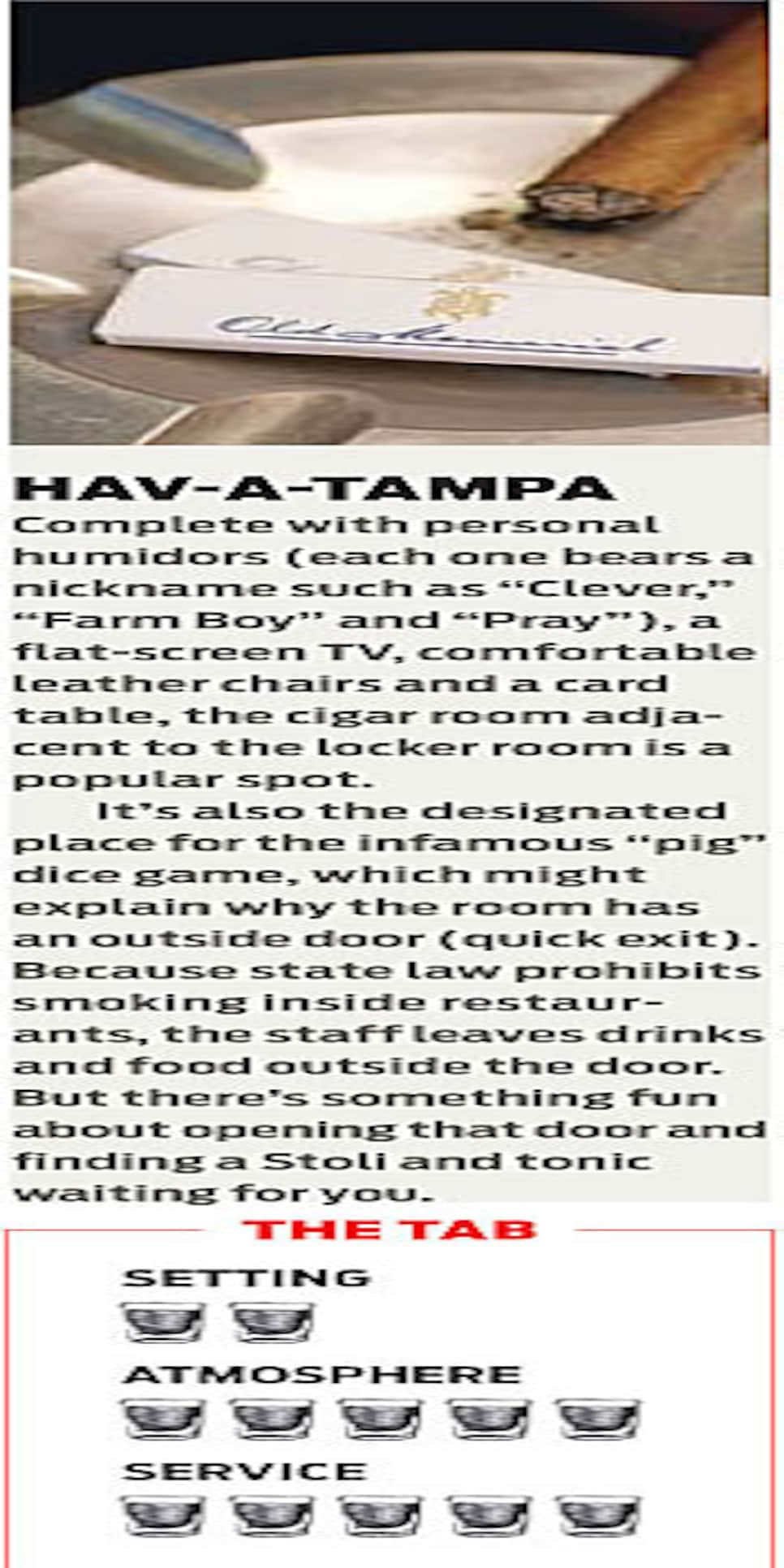 Welcome to the jungle, otherwise known as the men's locker room at Old Memorial, which also happens to be the bar, the restaurant, the napping quarters and the tree fort for some of the most raucous country-club members around. It's also one of Golf Digest's 50 Best 19th Holes.
On any given evening, you might see a member, sans clothes, dancing on a table, or a group trying to debunk the axiom that it's impossible to drink a gallon of milk without vomiting. And never take a member up on an offer to play "pig," a dice game that, in about 10 minutes, can turn your stomach inside out and have you maxing out the daily withdrawal limit on an ATM.
"It's a big-boys play-ground," says member Mark Staples.
Because a large portion of the membership visits the club only a few times a year—several are celebrities (basketball coach Rick Pitino, former NFL quarterback Joe Theismann, tennis player Jim Courier)—things tend to get crazy when a member brings in some buddies for a long weekend. One of the favorite events is the Bring Your Wallet Open.
With on-site cottages and no official closing time in the bar, one member said it was the only place he could hide from his ex-wife's divorce lawyer.
"We've been in here until sunup a few times," says bartender Jim Green.
A reason for the room's appeal is the service. The club was co-founded by Chris Sullivan, former CEO of Outback Steakhouse, and the staff goes to exhausting lengths to meet a request—like providing elk or ostrich to members with exotic dining tastes.
"There's not a restaurant in Florida that's better than here," says member Wayne Cook.
The Gopherita is three ounces of Jose Cuervo tequila, 1½ ounces of Grand Marnier and eight ounces of sweet-and-sour mix in a pint glass. Add ice and garnish the rim with salt and lime. "Our mix is the secret," Green says. "It was invented by ShowTenders, the flair bartending group that trained Tom Cruise for the movie 'Cocktail.' "