Courses
Sipping Scotch On The Strip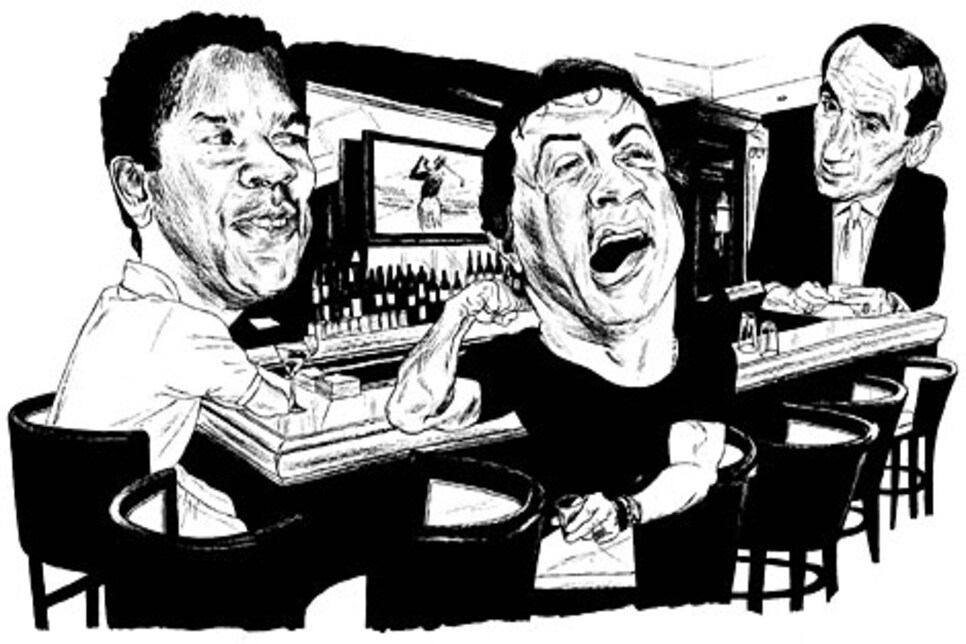 How about drinks with Denzel, Sly and Coach K after your round?
In a town where castles, pyramids and pirate ships are considered a normal part of the scenery, it might come as a surprise that you can find a real golfer's hangout on the Las Vegas Strip. Upon arriving at the Wynn Las Vegas mega resort and casino, you'd be wise to duke the valet a buck and ask for directions to The Country Club. The classic-looking steakhouse, complete with mahogany walls, leather couches, tartan carpeting and a bar made from honey onyx, is tucked down a long hallway the size of an airport terminal. That's not necessarily a bad thing, as it muffles the Pavlovian effects of the slot machines and keeps the sanctuary just out of reach for most of the black-socks-and-sandals crowd.
and is part of the property that was once the Desert Inn Golf Club. The 37-foot waterfall next to the green reminds you that anything is possible in Vegas, but even resort owner Steve Wynn can't make sitting on The Country Club's patio bearable in 110-degree August heat. Still, it's nice to know it's there for a return in cooler months, when a Montecristo cigar and Appleton Reserve Rum complete the fantasy of parkland golf in the middle of the Mojave Desert.
What makes The Country Club one of Golf Digest's 50 Best 19th Holes is its unrivaled people-watching ops. This might be the only golf bar in the world where anyone can walk through the door, from high rollers in silk bowling shirts to Botox-inflated cougars in four-inch stilettos. The guest list includes actors Denzel Washington and Sylvester Stallone, athletes Wayne Gretzky and Tom Brady and singers Justin Timberlake and Mariah Carey. During last year's NCAA basketball tournament, you would have seen Duke coach Mike Krzyzewski watching the national championship game.
Another bonus: great menu selections. Where else can you get an all-beef Chicago Red Hot, some watermelon gazpacho and wash it down with a 1966 Macallan single malt ($650 a dram)?
Consider yourself lucky if Mike Gibbons is behind the bar when you visit. He has been there since it opened in 2005 and can entertain you with libations or stories (ask him about drinking out of the Stanley Cup or Tom Brady and the piece of cheesecake). He's also one of us: a golfer. Gibbons, a 10-handicapper, loves to talk about the game and will share his knowledge of area courses, but he especially loves the bar. "When you hang here," he says, "you really feel like you're at a country club."
Frank Sinatra used to play the old Desert Inn course, so The Country Club's "Ol' Blue Eyes" is the drink of choice. It combines muddled blueberries, vodka, pomegranate and lime juices and simple syrup.