Courses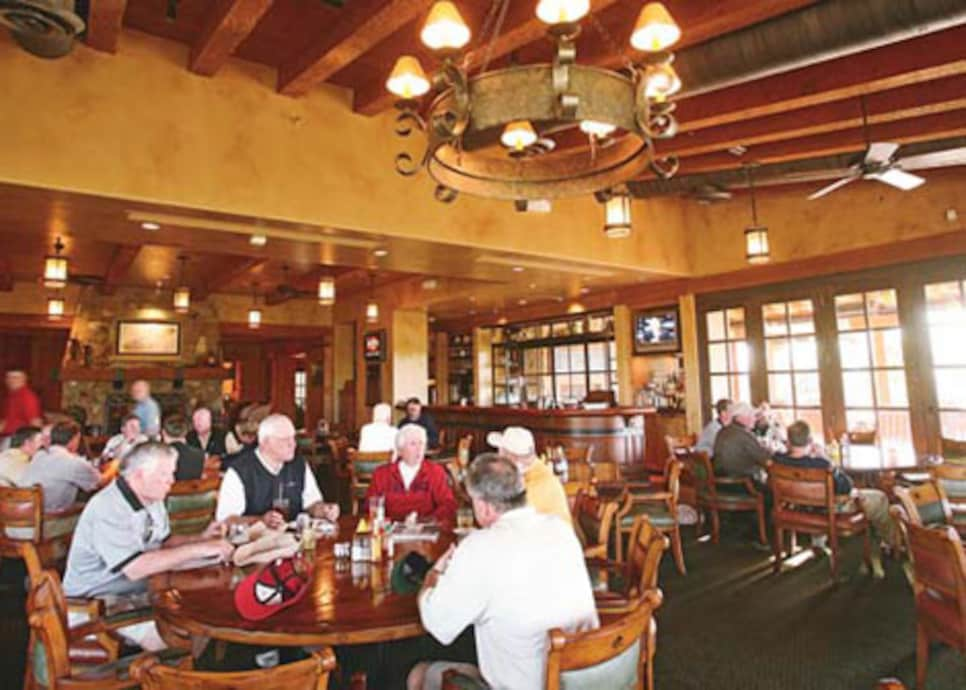 Walking into the great room that is Whisper Rock Golf Club's 19th hole, one of the first things you notice is how unremarkable the bar is. It's just a wood countertop. No brass rail. No place to sit. A lot of times, the bartender isn't even behind the bar.
"There's a reason for that," says member Doug Heltne, who is sitting at a large, round table with nine other golfers in the middle of the room. "If you sit at the bar, your back is to everyone. It's antisocial."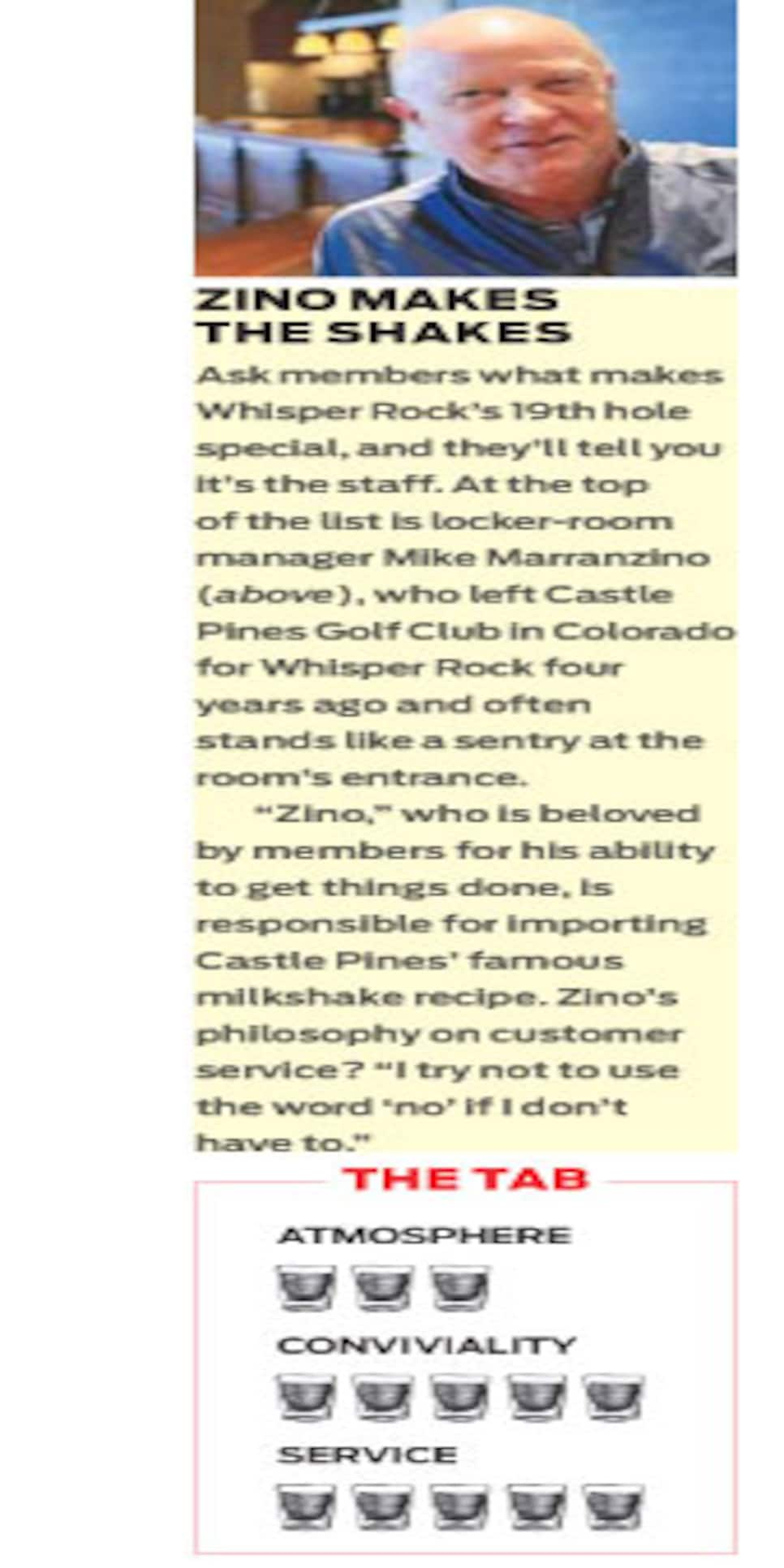 1: QUICK pop / 2: make it a double / 3: can I run a tab? / 4: drinks for the bar! / 5: when is last call?
Although some bars are known for their décor and others for their history, this private club in Scottsdale is best known for its camaraderie.
"See these two guys next to me?" Heltne says. "They didn't even play today. They just came here to hang out."
"It's all about the hang" is the club motto at Whisper Rock, which was named one of Golf Digest's Best 19th Holes (view the complete listing). The maxim is written on a Masters flag on display at the front of the room. Phil Mickelson, one of many tour pros belonging to the club (others include Aaron Baddeley, Geoff Ogilvy, Gary McCord and Miller Barber), autographed the flag after winning the Masters in 2004.
"Check your ego at the door, order a drink and relax," says Barber, the club's ambassador.
All 530 members are required to adhere to the laid-back philosophy of owner Gregg Tryhus. That's why it's invitation only. If you don't mingle, you might not be a member for long.
But why would you not want to hang here? The food is great (can't miss steak night), the atmosphere is raucous, often there are more TVs than patrons, and the staff has everything covered.
Too imbibed to drive? Someone will shuttle you home. Need to settle a bet? There's a putting green two steps from the back door. Back bothering you? Massage therapists are on call. Need a few winks after that steak and cabernet? There are "nap rooms" near the grillroom. "And believe me," says Barber, "they get used."
Whisper Rock's 19th hole has a rustic, Old West look. Stylish, but uncomplicated. And that's the way the members like it.

Whisper Rock doesn't have an official drink, but sooner or later everyone tries Mike Marranzino's favorite shake. Put four scoops of Häagen-Dazs vanilla ice cream, two ounces of Hershey's chocolate syrup and a banana into a blender and mix thoroughly. For a kick, add two ounces of Bacardi light rum. Click here to see how it's made.