"Never make predictions, especially about the future," noted baseball manager Casey Stengel. And far be it from me to ignore the wisdom of a man known for his malapropisms.
Conversely, during the cold, sunshine-shortened days of winter, when trying to interpret Rory McIlroy's Instagram feed constitutes as news, I can't help but look forward to warmer weather when the action is on, not off, the course.
With a historic year coming to a close, one can only imagine what's in store for the upcoming campaign. Without further ado, here are 19 predictions for the 2016 season: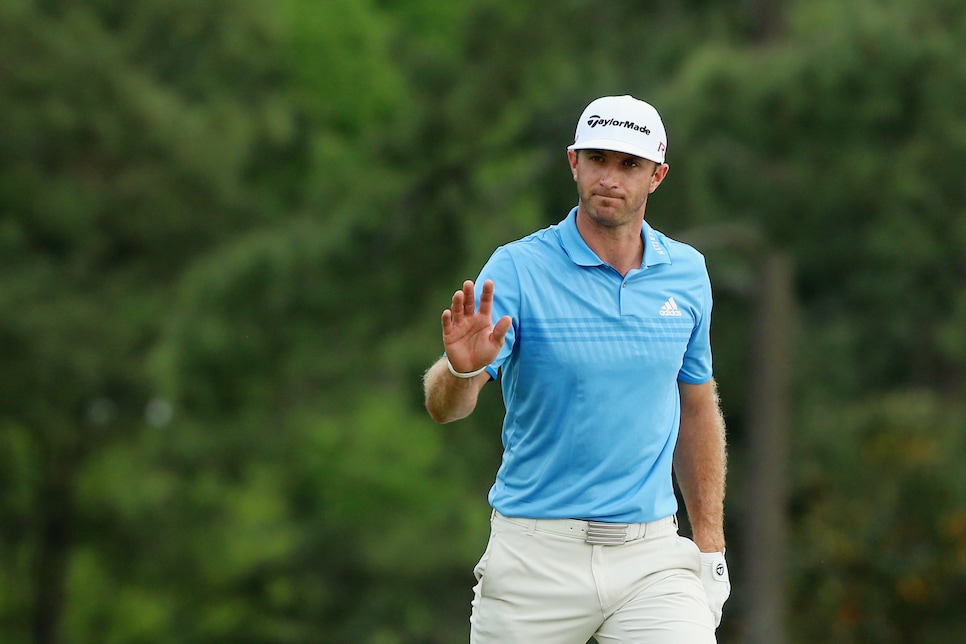 Dustin Johnson will have his major breakthrough
I've been particularly hard on DJ, and at age 31, he's not the spring chicken that we envision. However, it's easy to forget that, at this juncture last year, Johnson wasn't even playing golf. In that purview, Johnson's 2015 -- a win at Doral, 11 top-10 finishes, fifth on the money list -- is impresive.
Moreover, a catalog of near-misses isn't evidence that a player lacks fortitude. Phil Mickelson is often used as a Johnson comparison, and one that's applicable, as both own aggressive styles. Jason Day, who racked up nine top-10 major finishes before his PGA Championship win, should also serve as hope for Johnson.
The argument can be made that, when he's firing on all cylinders, no one can touch Dustin. If he can find a way to mitigate the mistakes -- a facet that Day mastered in the second half of the summer -- expect Johnson to reach the Promised Land in 2016.
"Are these guys hitting it too long?" becomes a legit controversy
Be it genuine or fabricated, media and fans alike love controversy. Just ask Suzann Pettersen. Now that the anchor ban is (finally) in our rearview mirror, the golf world needs a new topic to debate.
It was the catalyst for the high-wind catastrophe at St. Andrews: The R&A believed it had to resort to tough pin placements to defend the course from the field's increasing distance. Bubba Watson was air mailing 400-yard holes at Whistling Straits; DJ reached a 290-yard par 4 with an iron at the Deutsche Bank Championship.
These guys are good...but not that good.
It's doubtful the USGA, R&A or even the PGA Tour begins to regulate balls and clubs within the year, but expect this issue to gain traction and increased scrutiny.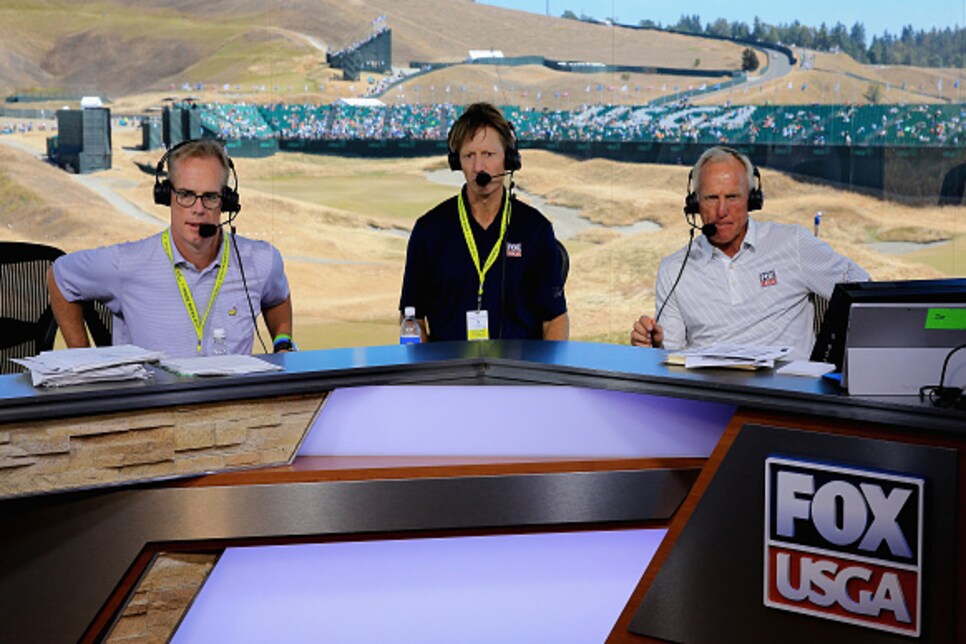 FOX dusts itself off from last year's U.S. Open debut
Chambers Bay was, ahem, an inauspicious start to FOX's 12-year U.S. Open agreement. But while the coverage fell short, the situation is salvageable. All FOX needs is better directing, rapport between broadcasters, interviewing techniques, pre-shot guidance and post-shot assessment. Oh, and a working scoreboard.
Luckily, these are all manageable fixes that come with repetition. It may not meet the CBS or NBC standard, but FOX will be better at Oakmont.
Matthew Fitzpatrick takes the world by storm
Winner of the 2013 U.S. Amateur, Fitzpatrick turned in a phenomenal freshman year on the Euro Tour, boasting the most top-10 finishes of any player (10), including a victory at the British Masters. While he's not physically imposing -- he's listed at a generous 5'10", 154 lbs. -- Fitzpatrick isn't short off the tee, and limits his mistakes around the green.
Having just turned 21 in September, the Englishman will likely play most of his golf across the pond in a quest to make the European Ryder Cup squad in 2016, but expect a few visits to the states. And when he does, watch out.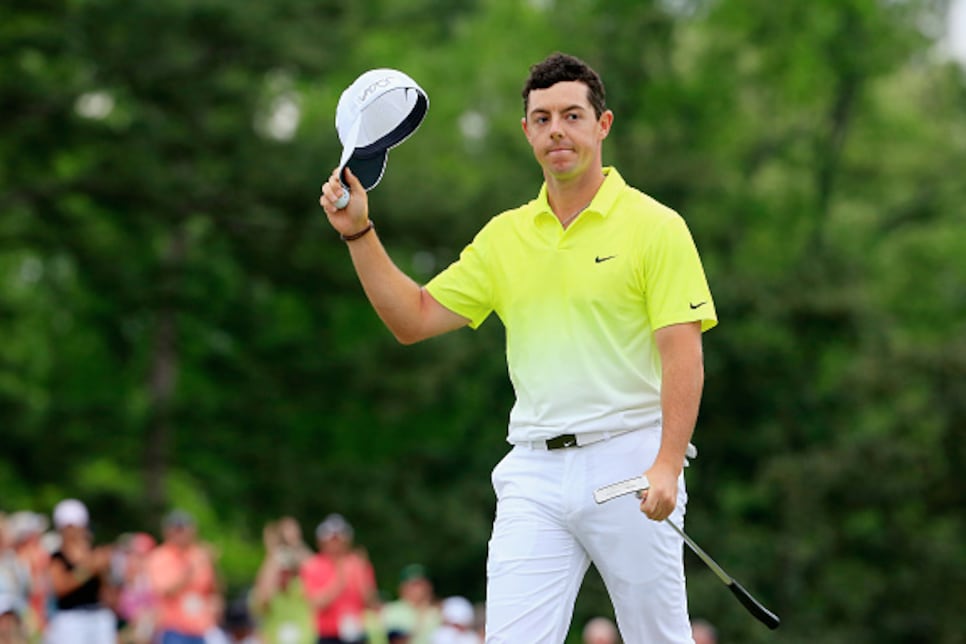 Rory McIlroy completes the career grand slam
Meaning McIlroy wins the Masters.
Since his infamous meltdown at Augusta National in 2011, Rory hasn't come close to competing for the green jacket. Even his fourth-place finish last year was six shots behind Spieth.
But McIlroy's length and precision iron game are built for Augusta success. Now that McIlroy has found a putter to his liking, the rest of the field may be rendered patrons.
David Feherty causes an international incident at the Olympics
Picture your by-the-book, never-married 68-year-old second-grade teacher. Multiple that by 15, subtract any sense of morality and you have the International Olympic Committee. Given that Feherty's persona is fueled by wit and a proclivity of calling out bull----, you think he might have some fun at the I.O.C.'s expense?
True, Feherty was able to behave at the Masters. But Augusta National is a respected, sacred entity; I've heard a priest make fun of the I.O.C. Unless the Peacock Network sedates Feherty before going on air, bank on a "Woah, he said WHAT?!?!" moment from the new NBC broadcaster.
Speaking of the Olympics...
A non-household name will win in Rio
Looking at you, Francesco Molinari.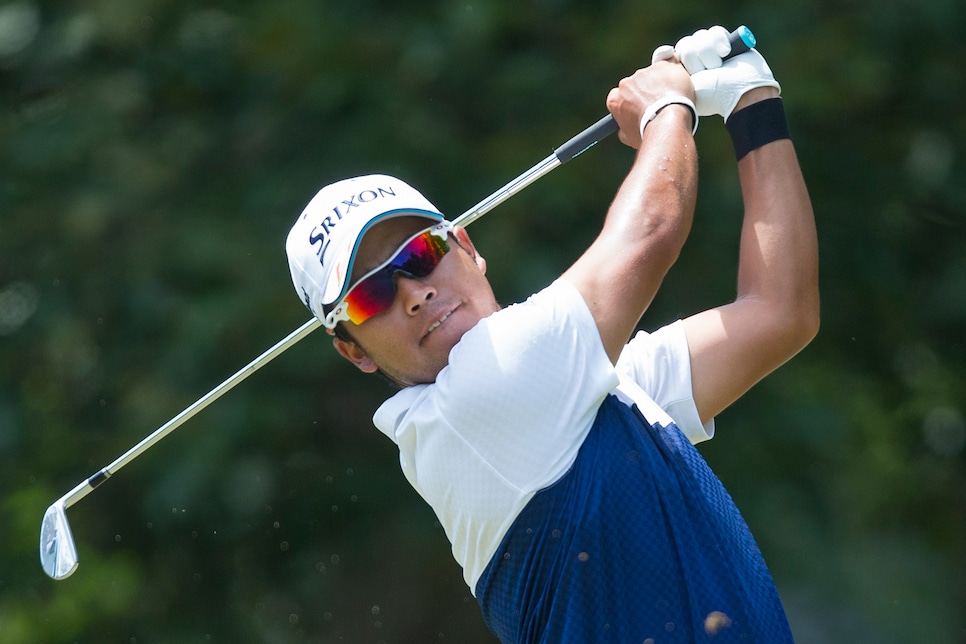 Hideki Matsuyama transforms the Big 4 into the Big 5
Matsuyama turns 24 this February and already has a win at Muirfield Village and top-10 finishes at the Masters, U.S. and British Opens to his credit. He also enjoyed a strong fall, with top 20s in three tournaments (plus a WD at the WGC-HSBC Champions).
When Matsuyama's irons are dialed in, only Spieth can rival. What's held the Japanese golfer back until this juncture has been erraticism. Which is somewhat expected considering, you know, he's only 23 years old.
By the way, sportswriters used to assign beautiful group nicknames like "the Four Horsemen," "Big Red Machine," and "Monsters of the Midway." Now it's just "Big 3" or "Big 4." No wonder old people hate my generation.
Danny Lee finds a girlfriend
You wouldn't think a mid-20s, professional athlete millionaire would have problems in the dating department, but apparently that's the case. Word of advice from a fellow single guy: Take it easy on the selfies. Vanity is a huge turn-off.
Lydia Ko wins two majors next season...
The U.S. Women's Open at CordeValle Golf Club should be suited for her game, and we're thinking a repeat at the Evian Championship...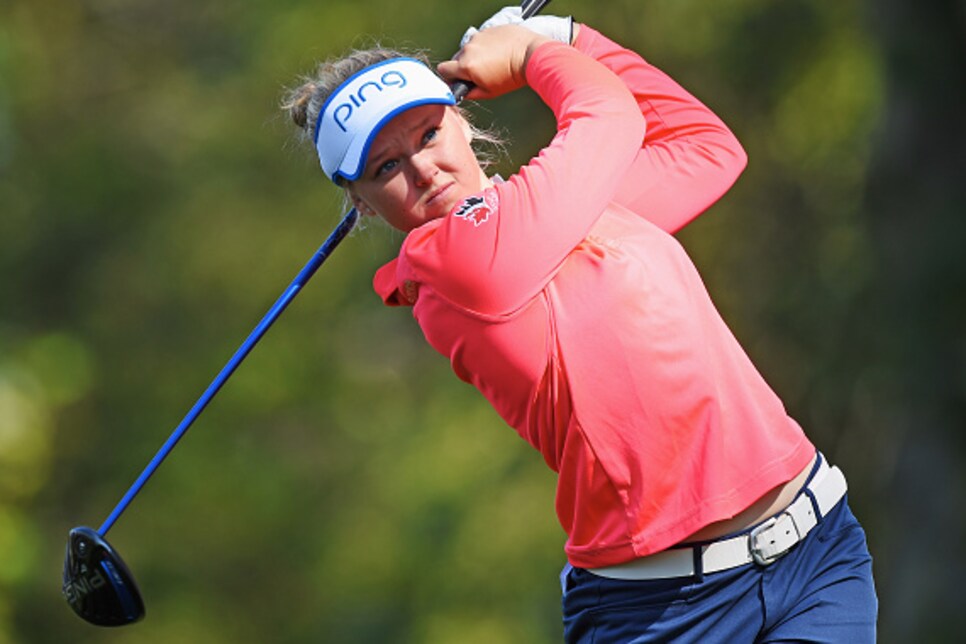 ...but Brooke Henderson becomes the bigger story
While there's been controversy on some undeserved opportunities in the women's ranks, Henderson falls on the opposite end of the spectrum. Despite being the No. 1 amateur in the world, the LPGA denied Henderson's request for a waiver to the minimum-age requirement to enter Q-school before the 2015 season. While disappointed with the decision, Henderson grinded it out in Monday qualifiers to get into a handful of LPGA events, eventually winning the Cambia Portland Classic by eight shots, the largest margin since 2012 on tour. At age 17, she became the third-youngest winner in LPGA history.
Henderson, now 18, is far from a one-hit wonder, posting two top-five finishes in majors last season. Her pedigree, combined with her social-media prowess -- the Canadian golfer is engaging with fans on her social media accounts -- could make her the breakout star the LPGA is so desperately seeking to cultivate.
We see a streaker at the 16th hole in the Waste Management Open
Ok, big caveat: Daly is eligible for Champions Tour this year. Considering Long John still hits it as far as anyone, combined with the less-than-grueling course set-ups on the circuit, anticipate Daly bringing home a trophy for the first time since 2004.
John Daly earns the first suspension in Champions Tour history
By the way, there's a 80-percent chance Daly's senior soiree gives Adam Sandler an idea for a Happy Gilmore sequel.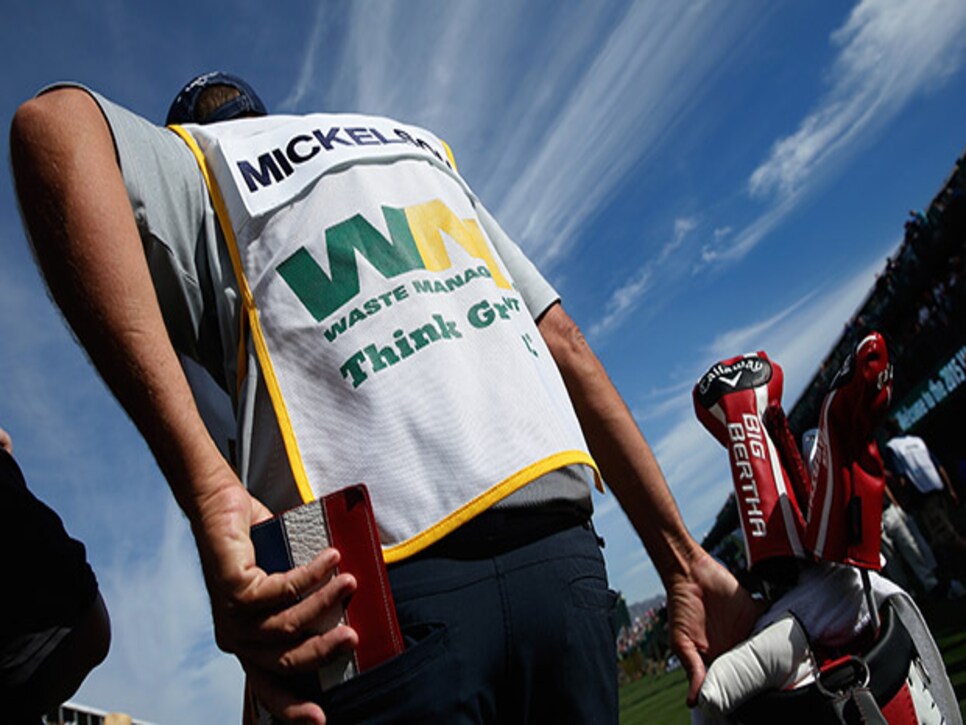 The caddie lawsuit becomes a big deal
Taking the PGA Tour to court in February, the caddies' primary issue regards the mandated bibs for tournaments. Or more specifically, that they don't see a revenue cut of the advertising money on the uniforms. Though looping can be a lucrative profession on tour, it's also an ephemeral career, one with little health coverage and no pension.
Don't visualize a strike, but there will be more than a few rumblings if the PGA Tour wins the suit.
Phil Mickelson makes the Ryder Cup
Mickelson currently sits fifth in Ryder Cup standings, but it's likely he falls out of the top eight. Conversely, it stands to reason that Davis Love III will add a veteran presence as one of his four captain's picks.
Phil's team resume is unmatched and, as illustrated by his Presidents Cup performance, he'd be more than just a sentimental selection (although his role in the US's Ryder Cup task force doesn't hurt his chances, either). Moreover, team synergy has taken a paramount role in roster construction following the American debacle at Gleneagles; Mickelson's voice is one of the more respected on tour.
As for the proceedings at Hazeltine...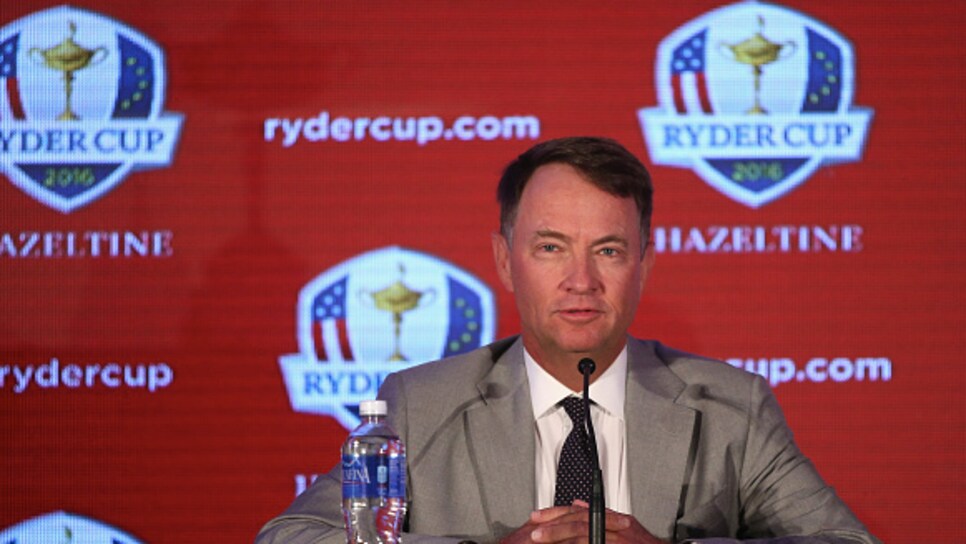 The U.S. wins the Ryder Cup
Granted, this may not seem like an outlandish promise: Out of the top 20 players in the world, there are twice as many Americans as Europeans (10 to five). Then again, the U.S. has lost six of the past seven matches.
However, this trend won't continue in 2016. Uncle Sam not only has depth, but a potential roster filled with diverse talents and abilities that can create nightmare match-ups for the Europeans. The Americans will be victorious in Minnesota, and it won't be close.
Jordan Spieth repeats as Player of the Year
Stated above, I have McIlroy taking the Masters and DJ throwing the major monkey from his back, which I think goes down at Royal Troon. Despite these two tournaments off the board, Baltusrol and Oakmont are tailor-made for Spieth's iron-play and short game. Bet on him bringing home the Wanamaker Trophy, as well as three other events, to defend his player-of-the-year belt.
And yes, for the record, I've picked Spieth, McIlroy and Johnson to win majors. Really going off the board, I know.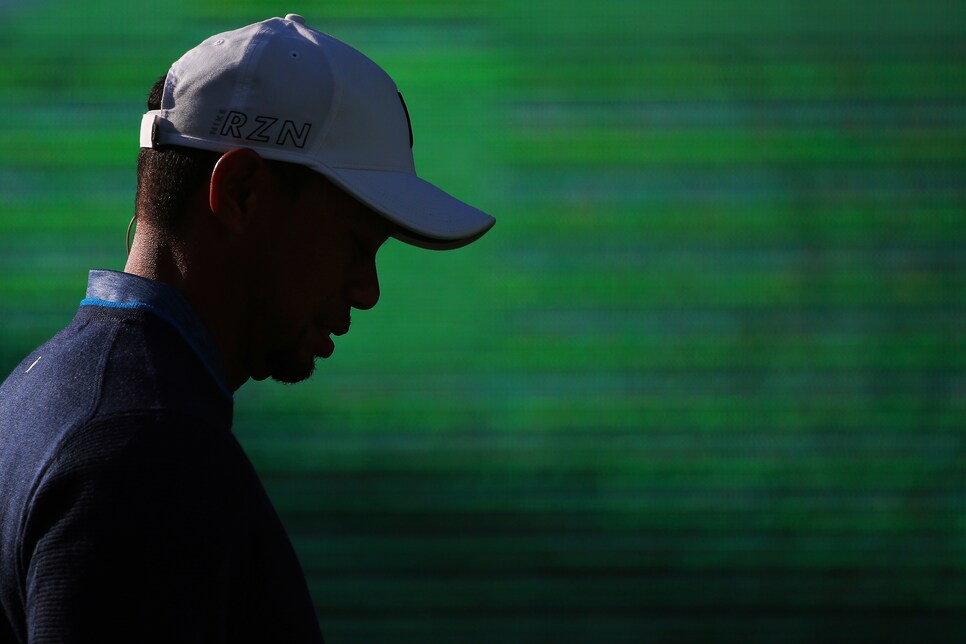 Tiger Woods will not play in 2016
I've stated that Tiger isn't done. Nevertheless, it's late December, and he still hasn't picked up a club following surgeries. After the mistakes of returning too early from past ailments, he's going to take his time. If not, it could be fatal to his career.
Woods has gas left in the tank. But his proverbial car is staying parked for 2016.