Equipment
18Birdies mobile app expands to include "strokes gained" and virtual caddie features, plus more social outlets, too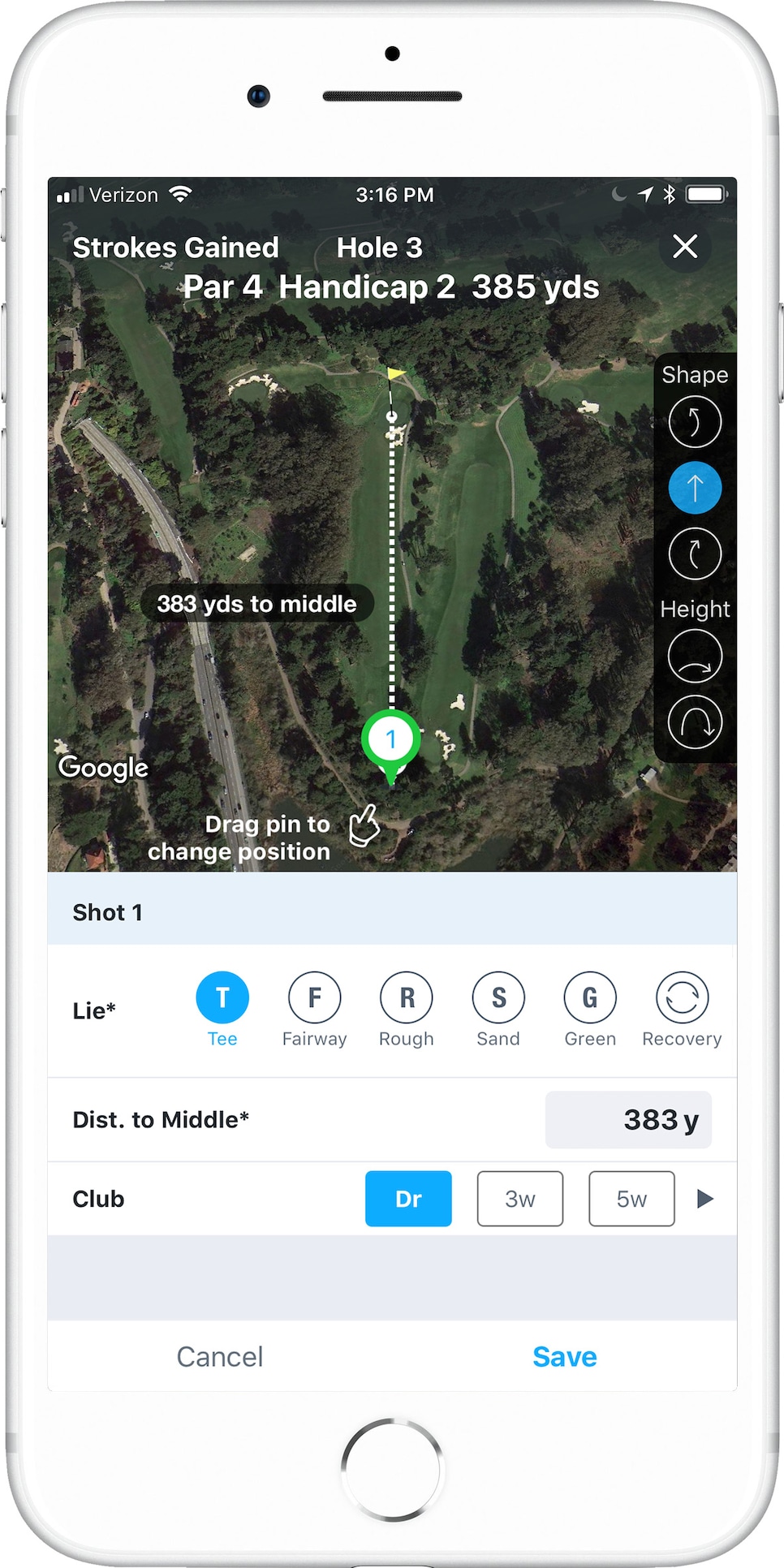 18Birdies, the social media savvy mobile GPS range-finding app, is expanding its platform to bring users new options that extend from before you even make a tee time to beyond the 19th hole as you go through each round's statistics.
The 18Birdies app, available on iPhone or Android, engenders almost a community ideal as users can improve through studying round-by-round statistics, directly share their experiences of playing through social media, and find courses and players to fit their games.
The latest upgrades includes adding the popular statistical feature "strokes gained" to the matrix of game analytics and partnering with tee time site Golf Now to allow users to book golf reservations directly from the app.
Said 18Birdies founder and CEO Eddy Lui, "Our mission remains to be the single app that lets users manage every aspect of their golf life."
The new strokes gained feature will incorporate estimated average strokes off the tee and combine that with PGA Tour data, on approach shots, around the green and on the green in calculating strokes gained numbers for those game segments. Players will be seeing strokes gained comparisons based on their ability levels, not merely gauging their deficiencies compared to elite level players.
"This is just the first step in providing stat-hungry golfers with meaningful insights on their game," said Lui. "In the coming weeks, we will be using the data that our users capture to provide them with insights to help determine areas of improvement and how they can gain strokes by bettering specific aspects of their game. We'll also show them how they compare against other handicaps and give a complete breakdown of their game."
Under the expanded format, the 18Birdies golf course GPS feature lets users calculate distances to any target from any place on the course.
According to Lui, the app just hit its one millionth user, and one of the outcomes of its growth is the development of a feature that pairs golfers with similar players on the app looking for a foursome to join. The app also is offering video instruction elements, increased functionality for Apple Watch and Android Gear users and further ease in adding photos and videos to your 18Birdies round, as well as providing club recommendations based on your player input and round-by-round, shot-by-shot data.
The 18Birdies app is available in a free version, as well as a premium membership ($44.99 per year or $4.99 per month).