The Loop
17 stats that will get you prepared for the third round of the 2016 Masters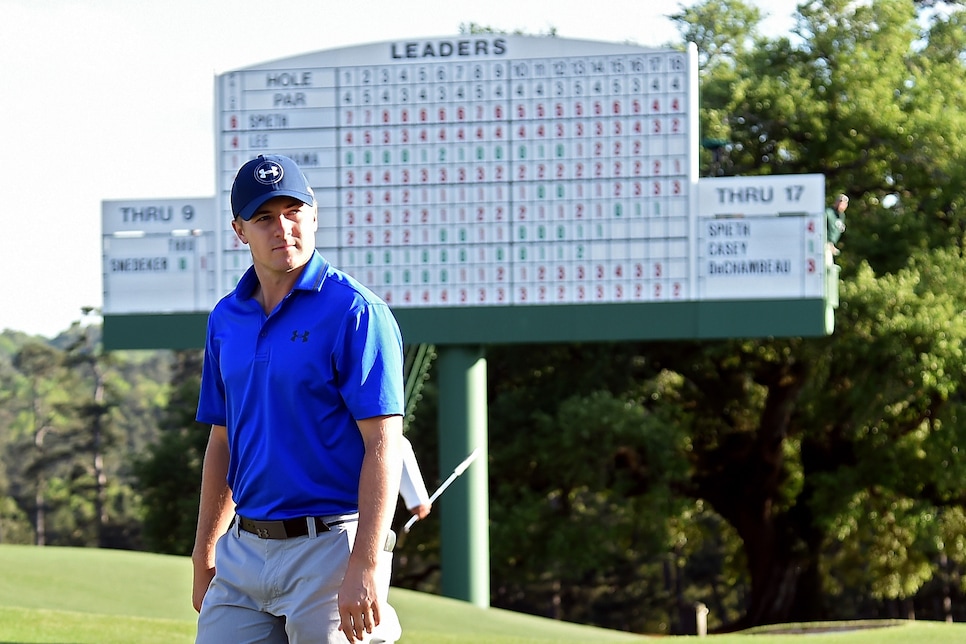 AUGUSTA, Ga. -- The final twosome on Saturday at the Masters -- Jordan Spieth and Rory McIlroy -- doesn't tee off until 2:50 p.m.
Tick, tick, tick, tick, tick.
As you while away the wait, here are some numbers to ponder to give you context for what you might see in the third round.
0
Masters tournaments in which a player has shot four rounds in the 60s. That record will remain in tact for another year as no player in the field managed to break 70 in Friday's second round alone. The last time that happened was the third round in 2007.
50
Years since there were consecutive rounds where no player posted a round in the 60s. During the third and fourth round of the 1966 Masters, only nine players broke par and none cracked 70. For the entire tournament, only two players shot a round in the 60s: Jack Nicklaus, first round, 68; Paul Harney, second round, 68. Given the windy weather forecasts, the potential for a second straight day of high scores looms.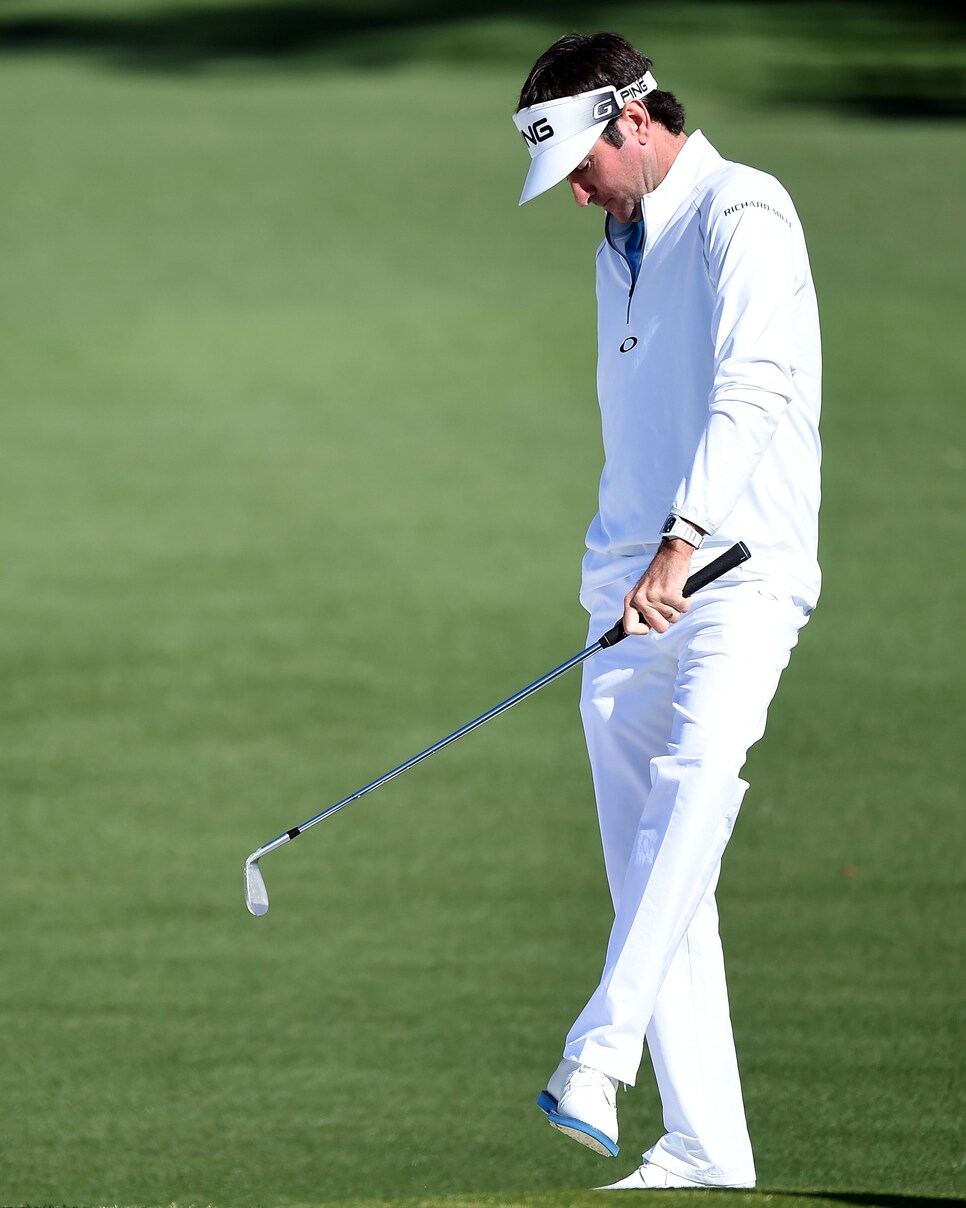 1
Player who directly benefitted from Jordan Spieth's bogey on the 17th hole Friday. With Spieth moving from five under to four under for the tournament, the cutline moved from five over to six over. Yet there was only one golfer who had played 36 holes in six-over 150: Bubba Watson. Watson should pick up Spieth's tip in the Champions Locker Room, don't you think?!?
2
Amateurs who made the cut this week. Besides Bryson DeChambeau, France's Romain Langasque also advanced to the weekend with a 74-73. He's only three strokes behind DeChambeau in the race for low amateur honor. Vive la France?!?
3
Golfers 50 and older who made the cut. Two-time Masters winner Bernhard Langer, 58, is one over and just five shots off the lead. Davis Love III, 51, is two over and only six back. Joining them is Larry Mize, 57, at five over. If you think it's a surprise that Mize made the weekend, stop yourself for a second. This is the second time in three years he's made the cut. Maybe Mize won't call it a Masters career next year on the 30th anniversary of his improbably win.
4
Number of times Sergio Garcia has been in the top 10 entering the third round of the Masters prior to his T-8 this year. (2000, 2002, 2009 and 2012).
1
Number of times Garcia remained in the top 10 entering the final round (2002).
73.75
Stroke average for Garcia in those four third rounds. What's the adage: Those who forget history are doomed to repeat it?!?
5
Number of times Dustin Johnson has made the cut at the Masters, before this year, in six starts.
0
Number of times Johnson has improved his position on the leader board in the third round after making the cut. Saturday is moving day, just not always in the direction a player is hoping for.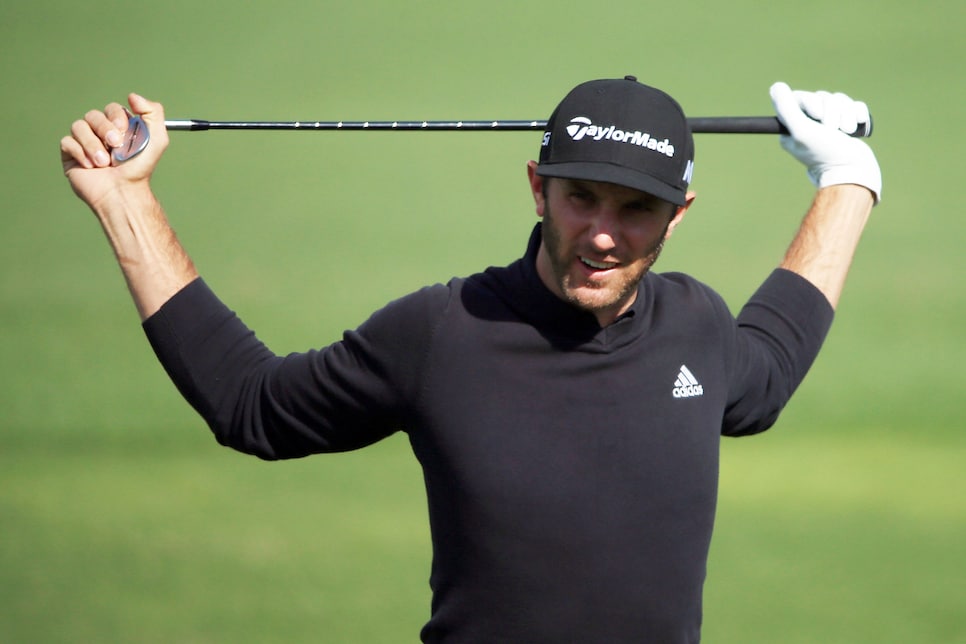 T-28 and T-20
Rank among the field for Jordan Spieth and Rory McIlroy in driving accuracy through two rounds. Spieth has hit 20 of 28 (71.43 percent) and McIlroy has hit 21 of 28 (75 percent).
T-40 and T-18
Rank for Spieth and McIlroy in greens in regulation through two round. Spieth has hit 22 of 36 (61.11 percent) and McIlroy has hit 24 or 36 (66.67 percent).
T-3 and T-29
Rank for Spieth and McIlroy in total putts. Spieth has hit 55 (1.53 average per hole) and McIlroy has hit 60 (1.67 average). We've got a good little case study going on here of what's more important to win a Masters ... to be continued.
13
Number of combined top-five finishes in major championship for the final twosome of Jordan Spieth and Rory McIlroy.
4
Number of combined top-five finishes in majors for three twosomes preceding Spieth and McIlroy.
6
Major championships won by the final twosome of Spieth and McIlroy.
0
Majors won by players in the six preceding twosomes. We've also got a case study in how important experience is to winning a major championship.