The Loop
17 rules for hosting an awesome Masters viewing party this weekend
Are you having people over this weekend to watch the big tournament? Follow these simple guidelines to ensure your guests have a great time.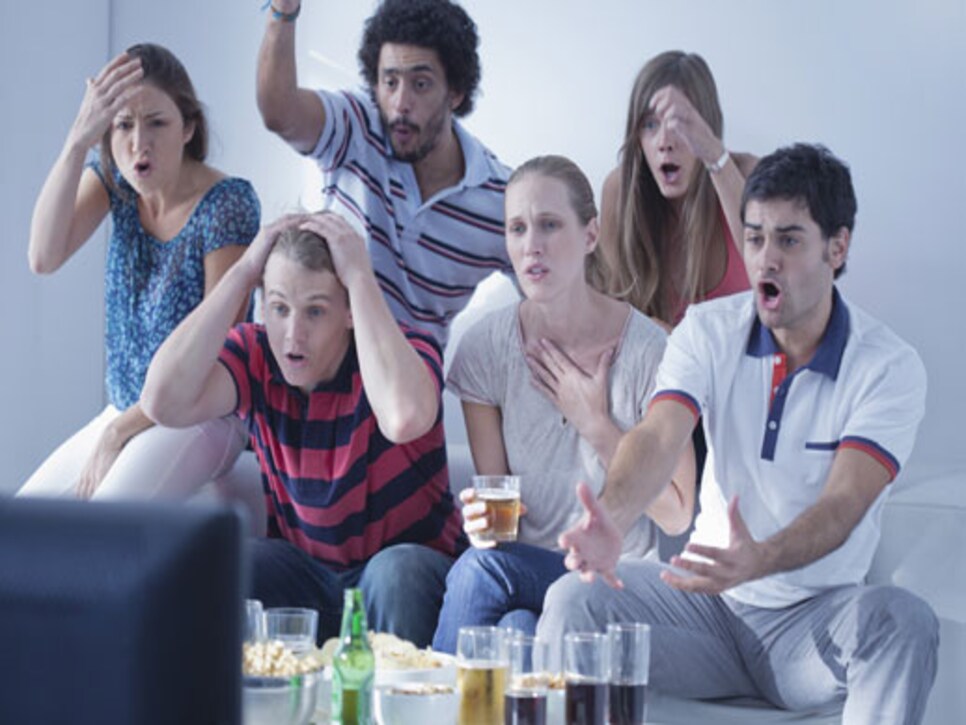 1. A guest doing a Jim Nantz impression gets ONE warning. Then he/she gets the boot.
2. Guests are, however, allowed to say, "Yes, sir!" as many times as they'd like.
3. Commercial breaks are rare and short during Masters TV coverage. Make it clear that only serious golf fans are allowed to use the bathroom at those times.
4. Enforce a zero-tolerance policy on making side bets. . . Kidding! Make lots of side bets. Side bets are fun.
5. Don't allow any non-golf fashion talk. Debating Ian Poulter's choice of pastels or Billy Horschel's pants, however, is encouraged.
6. Stay clear of wearing red on Sunday. It doesn't even work for Tiger Woods anymore.
7. But don't be afraid to wear a green jacket. That's classy.
8. Talking about the golfers' wives in Augusta is permitted.
9. Talking about "The Real Housewives of Atlanta" is prohibited.
10. Don't worry if guests aren't pronouncing "Oosthuizen" correctly. No one ever does.
11. Don't allow anyone to touch the remote control. Ever. Again, commercial breaks are short.
12. Withhold snacks from that guy who excessively talks about who they have in their seven different Masters pools. Everyone knows why you're rooting so hard for Thongchai Jaidee, guy.
13. Wait, did you buy snacks? Don't forget to buy snacks! Plenty of snacks. Mmm. Snacks.
14. But don't make pimento cheese sandwiches just to say you made pimento cheese sandwiches. You will end up with a lot of leftover pimento cheese sandwiches.
15. Don't serve mint juleps. Those are for the Kentucky Derby, dummy. On second thought. . . close enough! Serve mint juleps. Serve buckets of mint juleps.
16. Encourage your guests to play drinking games with said mint juleps.
17. But don't let those drinking games revolve around the Masters theme song. Unless you don't mind people waking up on your couch the next morning.