The Loop
15 telling stats from Day 2 at the 116th U.S. Open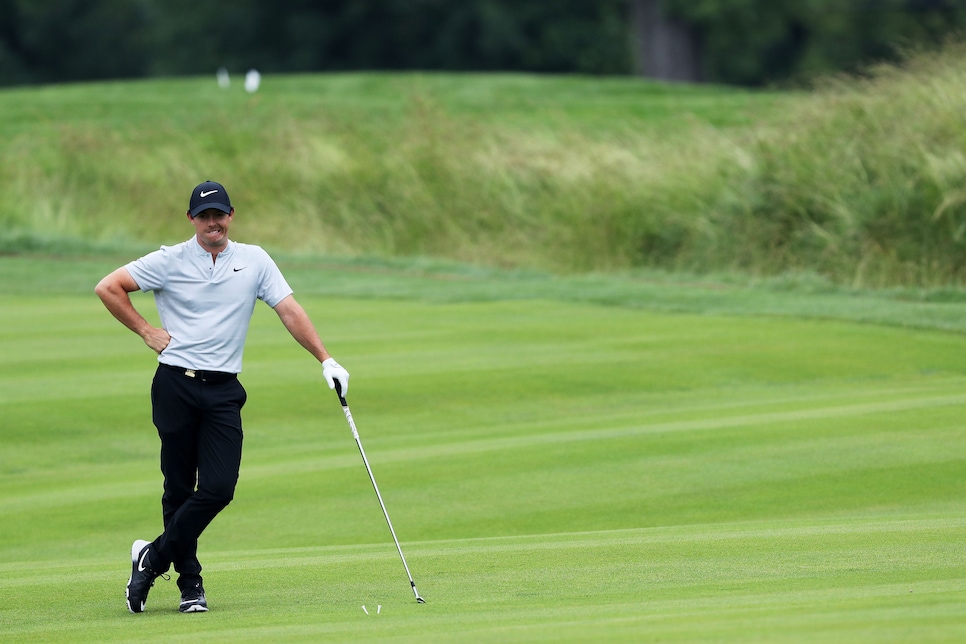 Breaking down the numbers of Day 2 and looking ahead to Day 3 of the U.S. Open at Oakmont:
0: Percent chance of rain in the forecast for Saturday and Sunday, with highs of 88 on Saturday and 89 on Sunday and winds of five to six miles per hour.
0: Spectators inside the gates early Friday after 2.97 inches of rain fell from Thursday morning to Friday morning and created mushy, muddy conditions. Shortly after play resumed, fans were allowed in.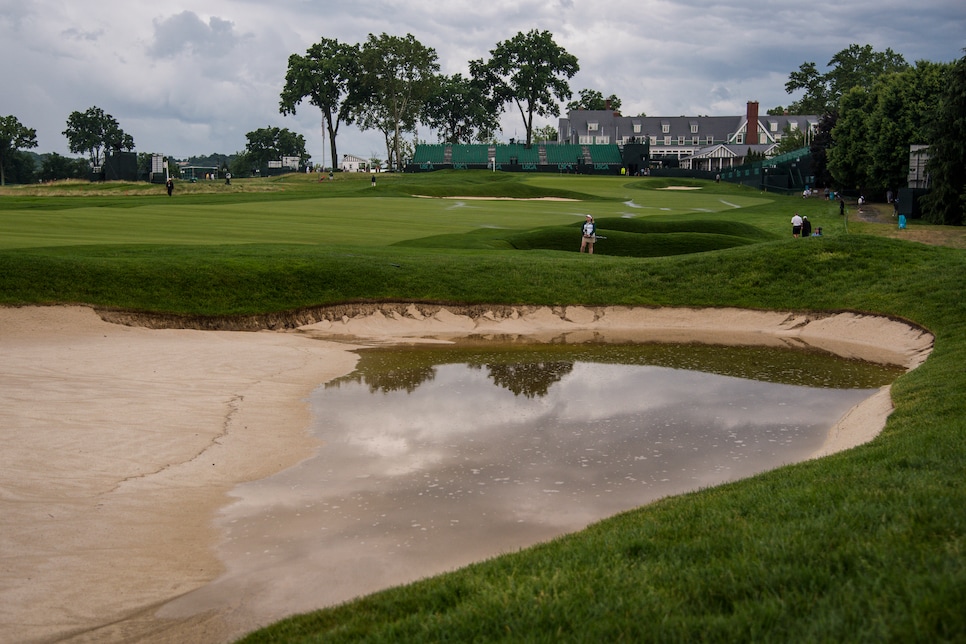 1: Standing of Andrew Landry, ranked 624th in the world, after he made a 10-foot birdie putt to finish a first-round 66. (Justin Hicks was No. 662 when he led the first round of the 2008 Open at Torrey Pines.) Anyone who's thinking of using Landry for one of those "I'm goin' to Disneyland!" ads might note his reaction after the round: "I'm going to go do some laundry and take a nap."
2: Eagles in the first round at Oakmont. (Augusta, it isn't.) Also in the first round: 284 birdies, 1,699 pars, 707 bogeys, 116 double bogeys and 10 "others" for a first-round scoring average of 74.24, versus 75.72 for all four rounds in 2007.
9: Jordan Spieth's streak of opening rounds of par or better in a major, broken after Spieth completed a 72 on Friday.
25: Consecutive greens in regulation by Dustin Johnson in the first and second rounds. That streak ended at No. 1, his 10th hole of the second round, and the bogey there ended his streak of 27 holes without a bogey. Johnson's opening 18 was the first bogey-free round at Oakmont since runner-up Loren Roberts' third-round 64 in 1994. Johnson explained his decision to lay up at the 307-yard, par-4 17th in the first round: "It's the U.S. Open. I like wedges out of the fairway." He made par, and he made par again after trying to drive the green in the second round.
31: Low back nine in the first round, by Sung Kang.
32: Low front nine in the first round, by Scott Piercy.
43: Years since an amateur had broken 70 in an Open at Oakmont until Scottie Scheffler's 69. Vinny Giles shot a 69 in the second round in 1973.
77: First-round score by Rory McIlroy, tying his U.S. Open high (2010 at Pebble Beach and 2012 at Olympic).
89: First-round score by Zach Edmondson, on nines of 47-42 with no birdies, three pars, 11 bogeys and four double bogeys.
140: The even-par 36-hole lead in 2007, by Angel Cabrera, who finished 76-69 to win at five over par.
320.9: Dustin Johnson's driving distance to lead the field in the first round.
684: Length of the par-5 12th hole in the first round, making it the longest hole in U.S. Open history, surpassing the 671-yard 16th at Olympic in the third round of the 2012 Open.
Many: Shoes of gallery members ruined by walking through Friday's mud.