The Loop
13 vows for the new golf season (that you have no chance of keeping)
After a particularly brutal start to the spring, the weather has subsided, bringing many golfers out for the first time this season. With this dawn comes a sense of hope. From promising to play more to cutting down on three-putts, hackers enter with a list of aspirations to ensure this year is "the year."
But, like New Year's resolutions or political promises, they're pledges that mostly go unfulfilled. Here are 13 common vows golfers make for the new season...that you have no chance of keeping.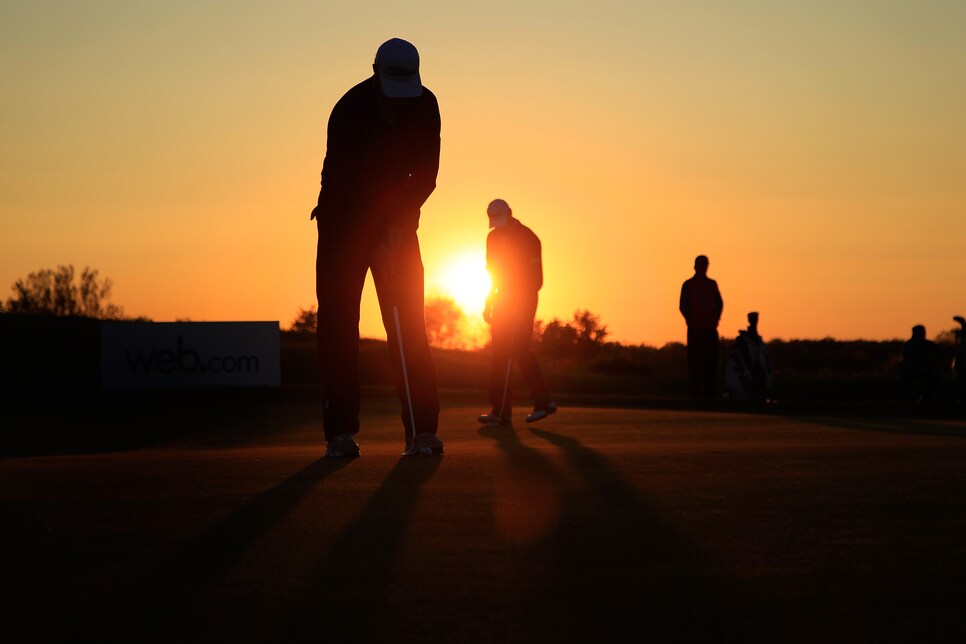 Vow: Spend more time on the practice green
Rationale: You spend more than 40 percent of your strokes with the putter, with 60 percent of shots coming from 100 yards and in. Accuracy and distance are crucial off the tee and in approach, but if you can't get it done on the dance floors, it's all for naught. It's time to get your butt over to the practice green to get right with your putter.
Likely outcome: The driving range, she is a mistress we cannot quit.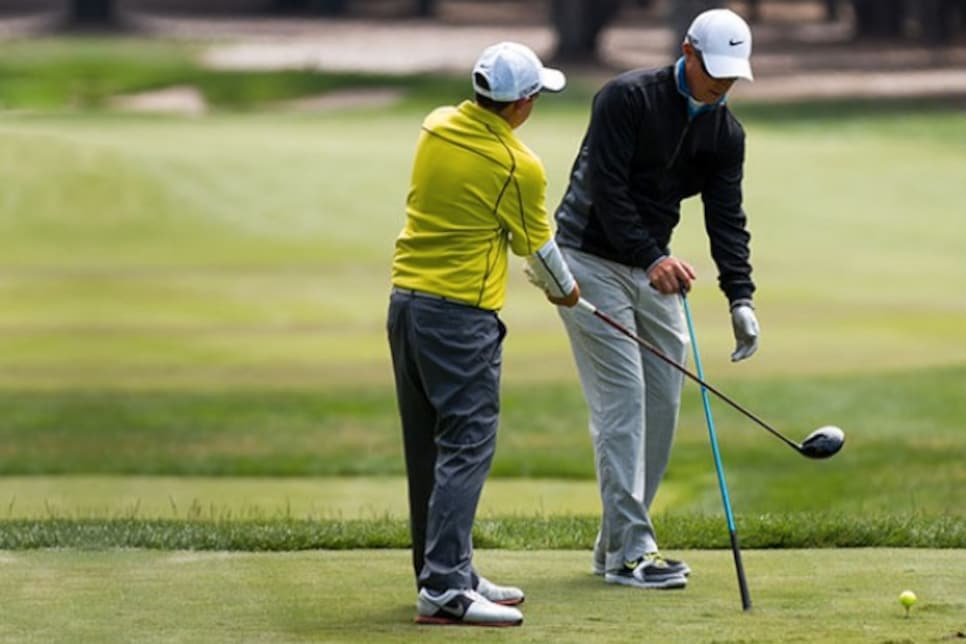 Vow: Instead of buying a new driver, put that money towards lessons
Rationale: Man, $500 is a lot of cabbage for a club, one whose selling point is only six more yards off the tee. Meeting with the local pro for a holistic improvement to your game is a better use of funds.
Likely outcome: "Dude, I get six more yards with this club! Totally worth the investment."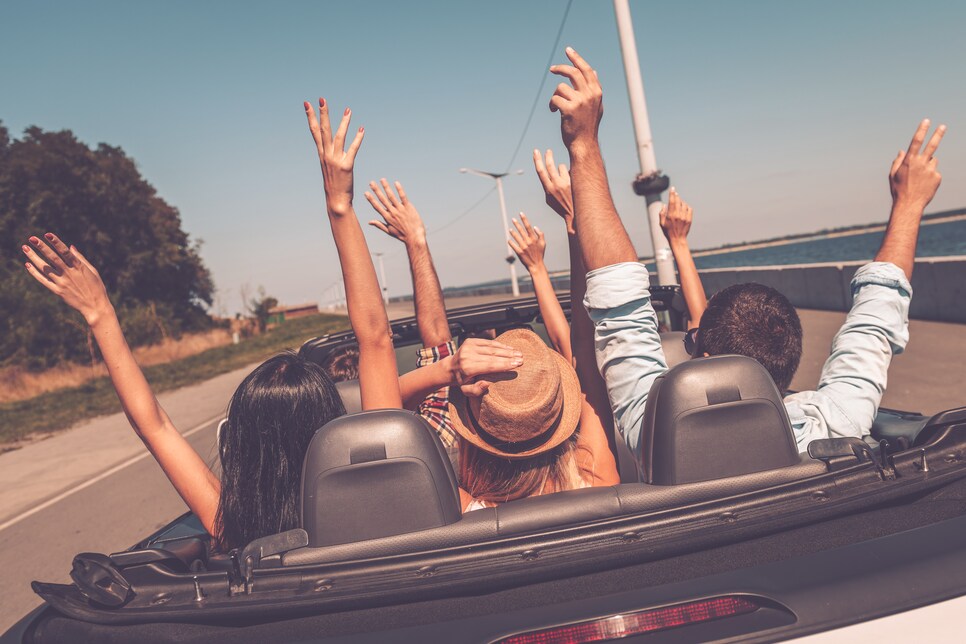 Vow: Travel to that off-the-beaten-path course you've always wanted to visit
Rationale: Golf already requires a significant time allotment; most players can't afford to add three hours of travel to the proceedings. However, everyone has one day-trip destination in mind, an adventure fueled by the road-trip prospect with your buddies. Time to cross that item off the bucket list.
Likely outcome: Something that is always talked about in the winter, mentioned off-handedly in the spring, and unfulfilled come fall.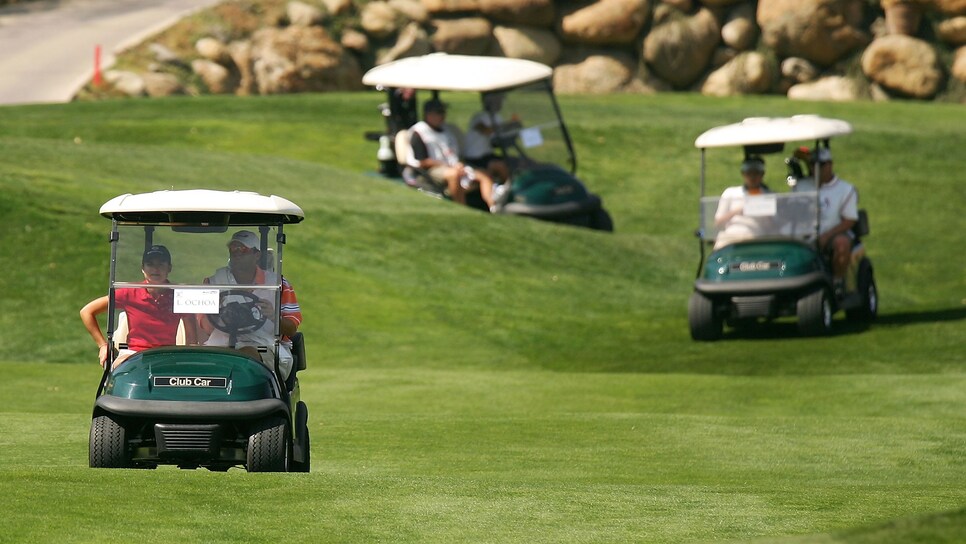 Rationale: Put an end to this American sloth. A golf course was meant to be traversed on foot, not by cart. Lose some weight in the process, get a better feel for the course's terrain and become one with nature.
Likely outcome: Well, you need to keep that six-pack cold, and you're not carrying a cooler around. Speaking of which...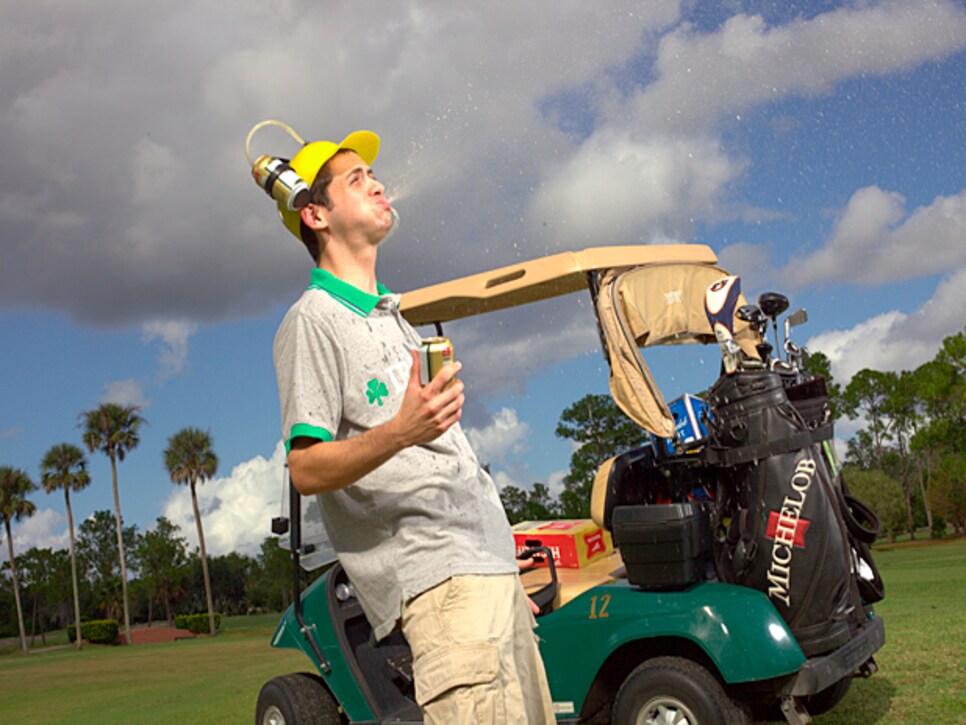 Vow: Cut back on on-course drinking
Rationale: Okay, a drink or two on the course or in the clubhouse is fine, but a host of golfers get carried away with the libations. Finding moderation is key for a more enjoyable experience, and it might even lower your score.
Likely outcome: "**** me, that's four bogeys in a row. I need a few brewskis to put these flames out."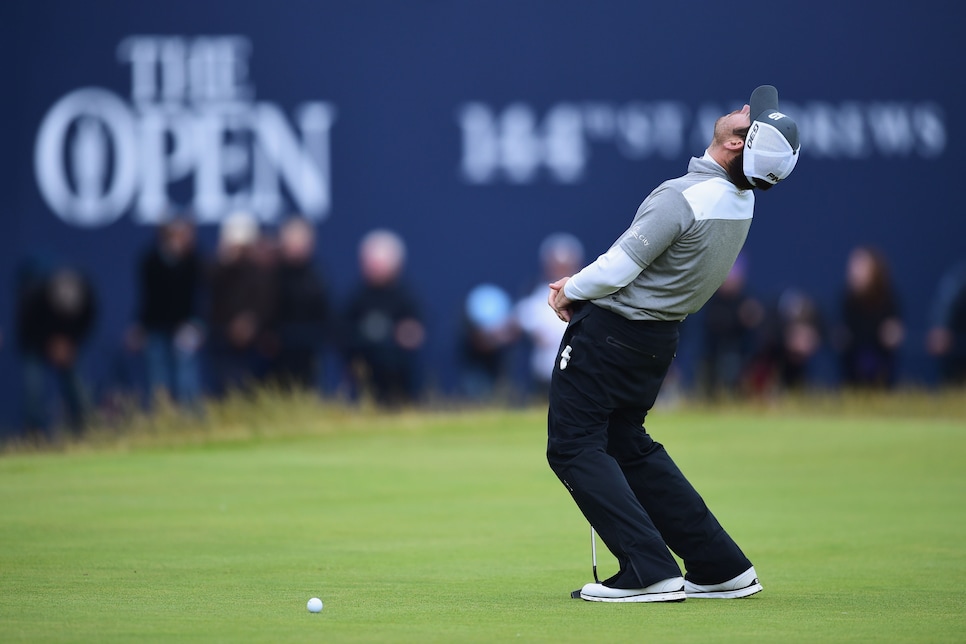 Rationale: Not that you should emulate Suzann Pettersen, but we've become a tad too liberal towards gimme putts. Want a true gauge of your talent? Make sure every hole ends with the ball in the cup instead of scooping it up within five feet of the pin.
Likely outcome: Your beautiful sand shot is canceled by lipping out a two-footer. Following a profanity-laced tirade, your partner says, "It's okay, I gave it to you,"thus waving goodbye to this commitment.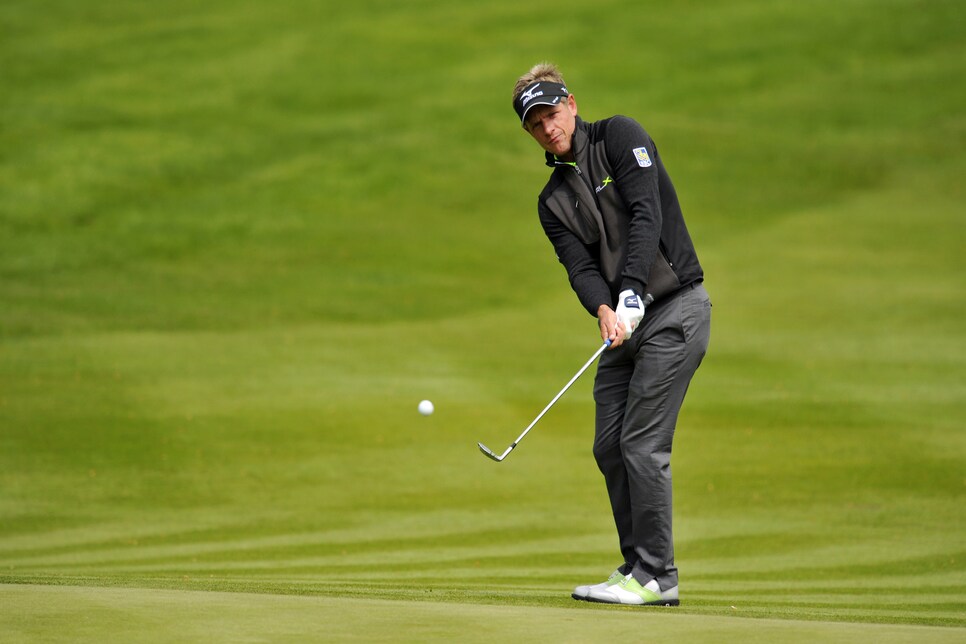 Vow: Learn how to bump-n-run around the green
Rationale: Sure, Phil Mickelson makes the flop shot look pretty damn cool. But for many amateurs, the bump-n-run is the easier -- and many ways, more effective -- route in getting around the green without incident.
Likely outcome: The bump-n-run takes time to perfect on the practice green; as we established above, that ain't happening.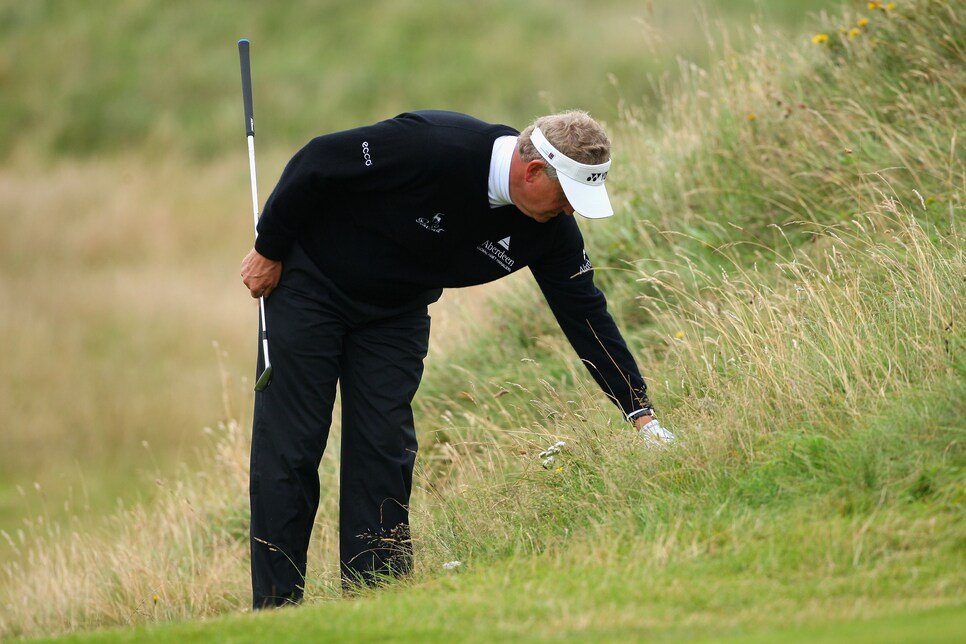 Rationale: Winter rules are often applied throughout the calendar. No more fluffing it up in the rough or moving the ball from a divot.
Likely outcome: No way in hell you're playing a ball from a fairway divot.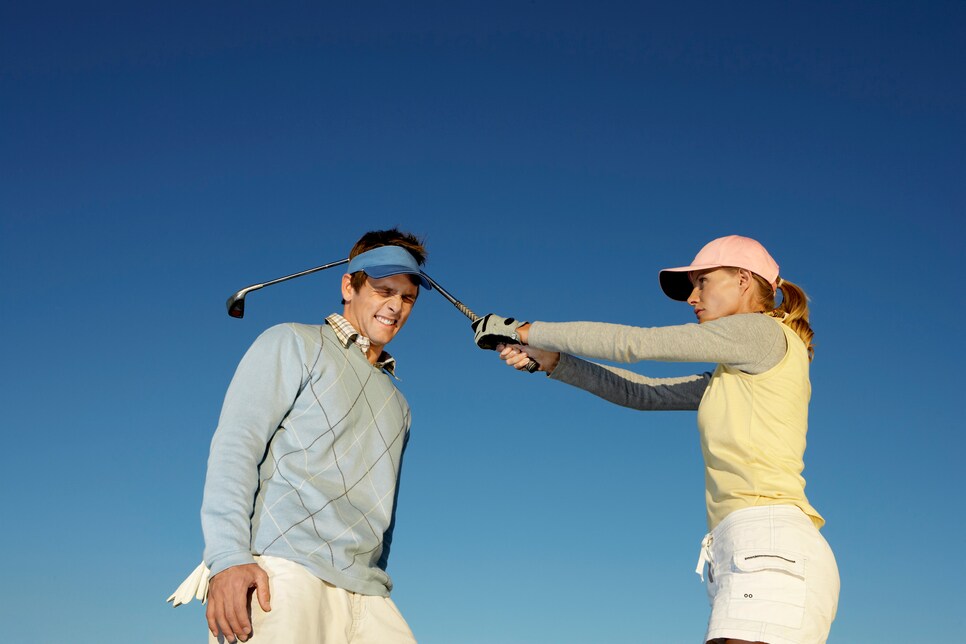 Vow: Teach your significant other how to play
Rationale: What better gift than sharing the sport you hold so dear?
Likely outcome: After the first, "Why is this taking so long? It's too hot out. There should be water coolers on every hole. Shouldn't your ball be in the fairway? I thought you were good at th…" tirade, you decide it's healthy for the relationship to have separate interests and pursuits.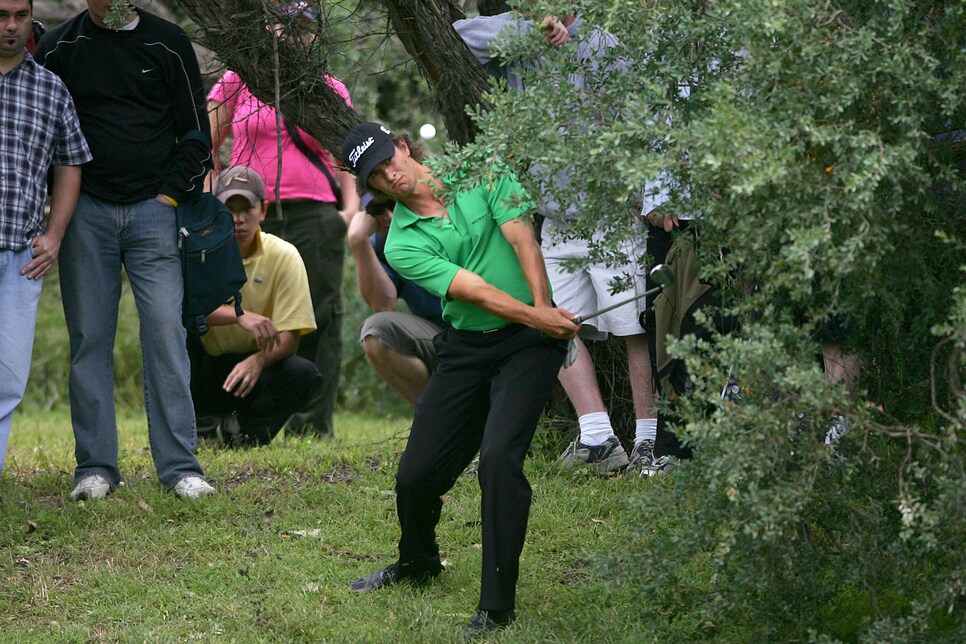 Vow: Take your medicine instead of always attempting the hero shot
Rationale: Following a poor drive into the trees, punch the ball back into the fairway. This gives a chance at par, with the realization that a likely bogey isn't the end of the world compared to the double or worse that could happen by trying something ridiculous from the woods.
Likely outcome: "You know, I think I see a window 60 yards ahead. I got this."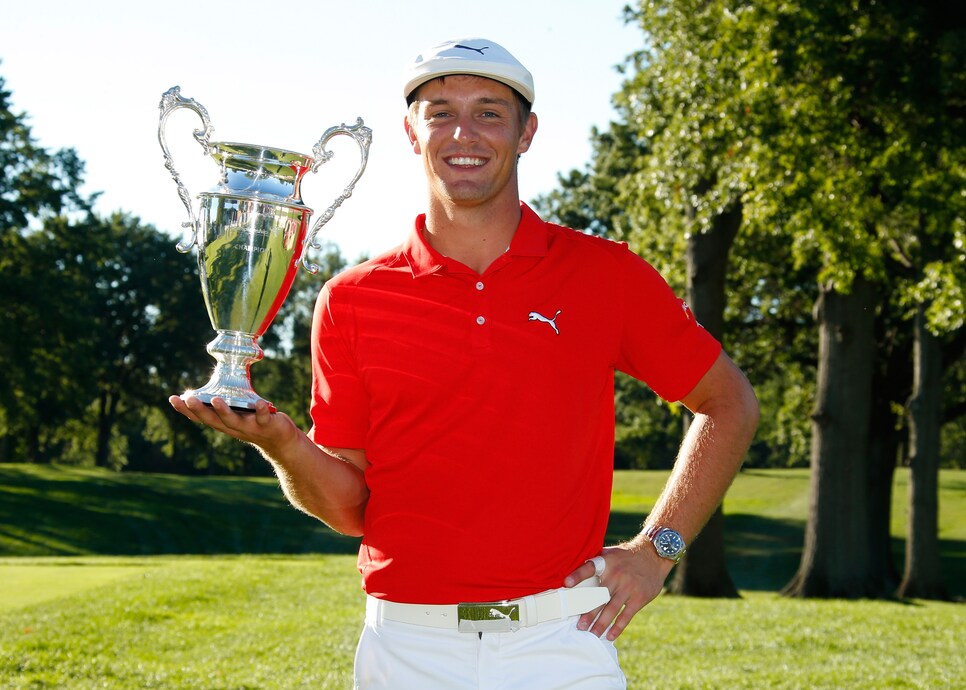 Vow: Challenge for your club's championship
Rationale: You've belonged to your club for a number of years. You know the layout as well as anyone and posted your share of impressive rounds. Time to up the practice time, eliminate the mental blunders, and build a full-proof course management plan to grab that sweet "Club Champ" reserved parking spot.
Likely outcome: You lose 6 & 5 in the first round to the 15-handicapper who breaks 80.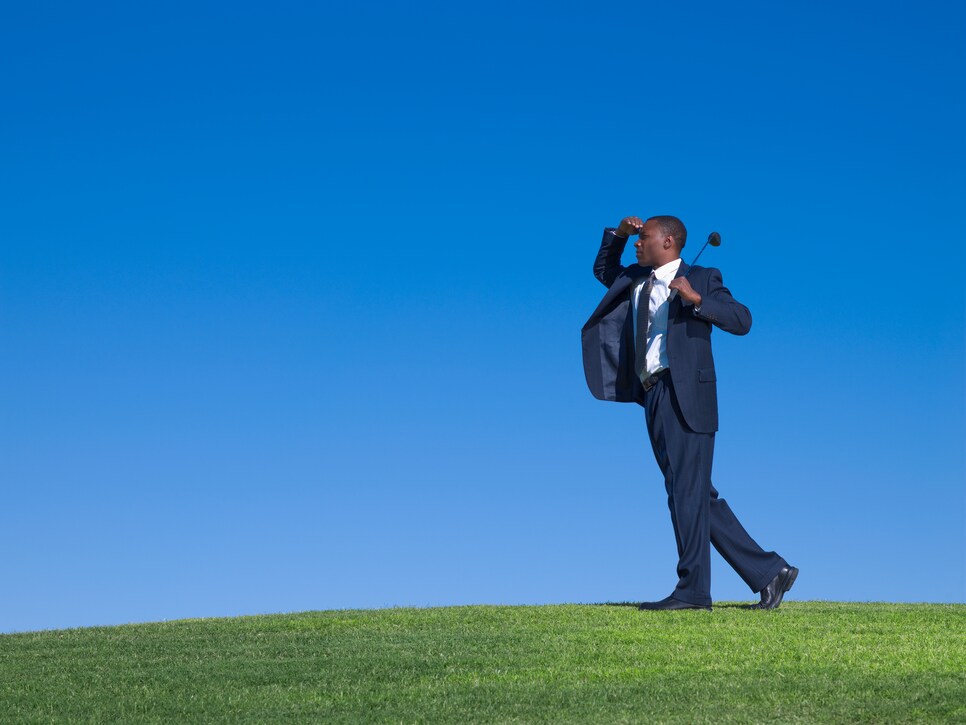 Vow: Play more after work
Rationale: Golf is not just for the weekends. Once a week, leave the office early to get nine holes in before heading home, or try to get in a few twilight holes following dinner.
Likely outcome: Your premature exit is negated by getting stuck behind an after-work league, and you have a nasty habit of falling asleep on the couch after supper.
Vow: Quit letting your score dictate enjoyment
Rationale: This is a game, dammit, a recreation. You know, fun? So what if you played poorly. That you get to tee it up and take part in this wonderful sport is a joy in itself.
Likely outcome: You break your wedge in the parking lot after ending on a triple and promise never to play again.
Luckily, as we just illustrated, you're not particularly good at keeping your vows.