News
13 brazen predictions for the 2018 golf season
Following tour de force performances at East Lake and Hazeltine National in 2016, many projected 2017 to be the "Year of Rory." In that same breath, some wondered if Jordan Spieth's 2015 was a flash in the pan, that he didn't belong in the same ranks as McIlroy, Jason Day and Dustin Johnson. Both were forecasts that, um, didn't quite pan out this past year, and brought to mind baseball Hall of Famer Casey Stengel's warning: "Never make predictions, especially about the future."
Did that stop us from gazing into the crystal ball to see what the new year may bring? Of course not! Here are 13 brazen predictions for the 2018 golf season.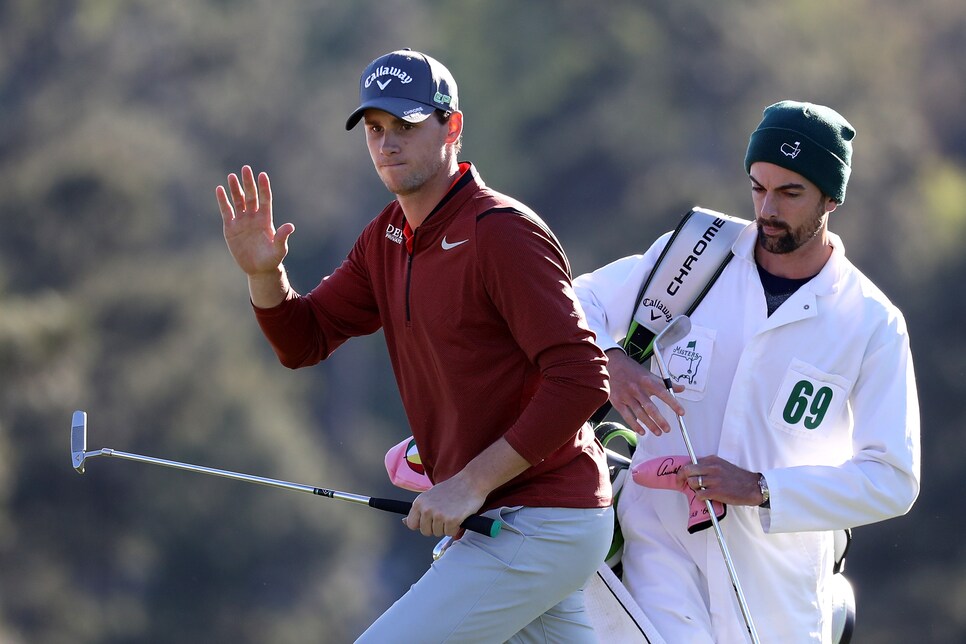 Thomas Pieters wins the Masters
Spieth is the easy pick, and McIlroy the sexy choice. But it will be Pieters that wears the green jacket come April. The soon-to-be 26-year-old made a name for himself at the 2016 Ryder Cup (owning a European-best 4-1 record) and submitted a strong Masters debut last year with a T-4 finish. Pieters' star power has lost some luster thanks to a second-half slump in '17, and his short game is occasionally suspect. Nevertheless, the former NCAA champ has the driving prowess and approach consistency that Augusta National demands, facets that will lead success in the Georgia pines. —Joel Beall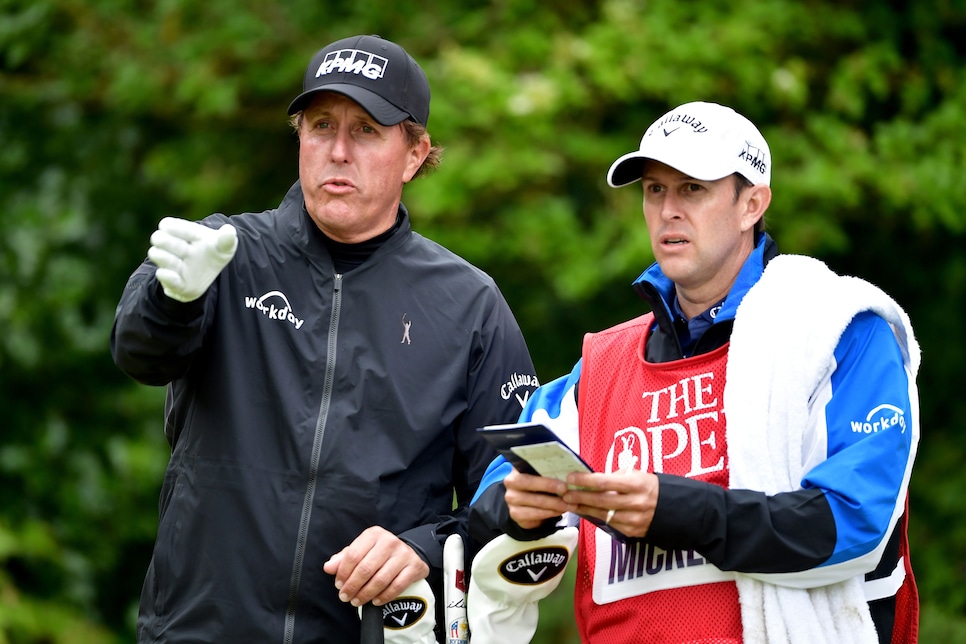 Phil Mickelson finishes in the top 10 in all four majors
This will be a tall task for a guy turning 48 this June, but given the way he performed in the majors a season ago (T-22 at the Masters, DNP at U.S. Open, MCs at the Open Championship and the PGA), one would think he's going to be as motivated as ever. I'd love to say he's going to win at Shinnecock, but none of us are ready for that eventual heartbreak. —Chris Powers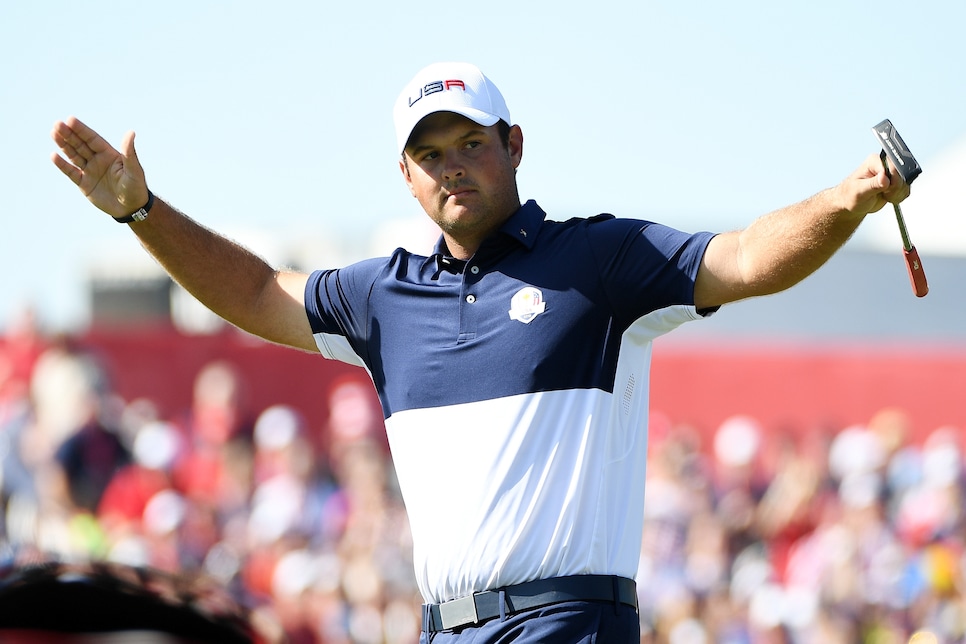 Patrick Reed inadvertently starts WW3 at the Ryder Cup
America's global political standing is already tenuous, and the perverse fan behavior at Hazeltine National will put the proceedings at Le Golf National at a fever pitch. In short, we're just one Reed hip thrust towards the French crowd from a three-front conflict. Knowing Reed, he may accomplish that by the end of the first practice round. —JB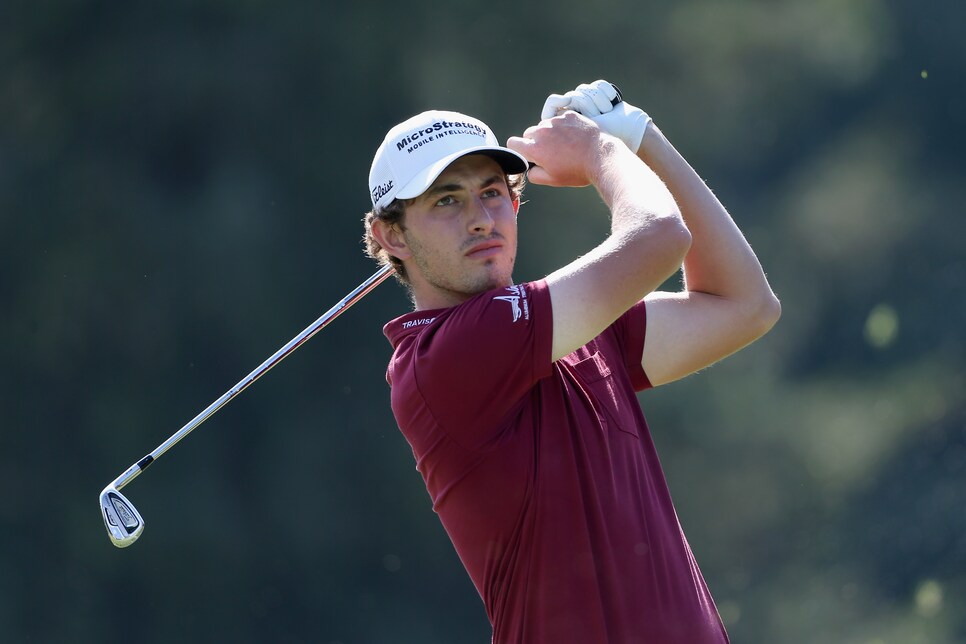 Patrick Cantlay makes the Ryder Cup
Because golf was blessed with a myriad of narratives in 2017, Cantlay's chimerical comeback didn't quite get the love it deserved. Luckily, judging by his fall performance, his is far from an ephemeral tale. The 25-year-old's dexterity with the driver (10th in Strokes Gained/Off-the-tee) and irons (23rd in SG/approach) makes him a formidable opponent in team matches, and he's displayed the type of unwavering disposition needed in this event. Due to his inexperience, coupled with the mutiltide of young guns expected to make the roster, Cantlay will likely need to earn his way via automatic selection. Given his performance the past year, that shouldn't be an issue. —JB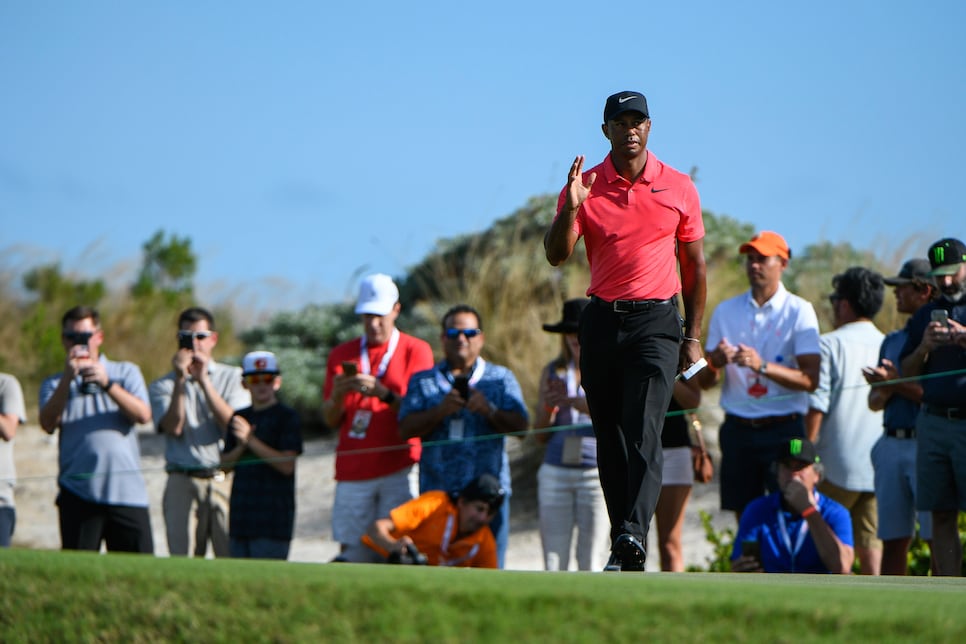 Tiger Woods wins twice, but not at a major
If he does win before Augusta this season, the "OMG 19 MAJORS" talk will inevitably follow, but let's start small. How about another win at Bay Hill or Muirfield Village? Or just finish 72 holes in an official event? —CP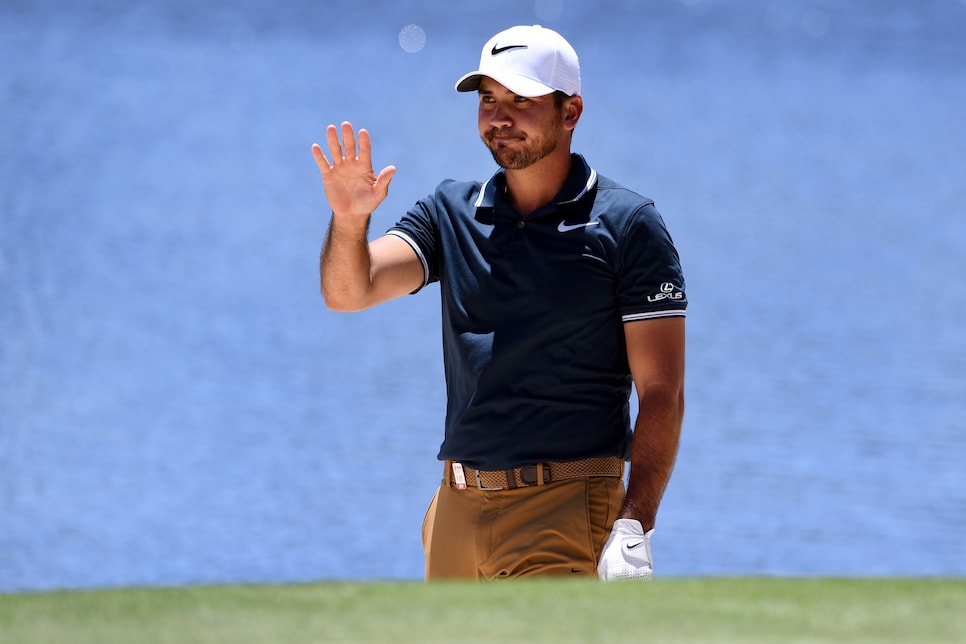 Golf fans are guilty of owning the attention spans of 8-year-olds. Perhaps that's why you no longer hear Day's name when discussing the game's best, comical given the Aussie was No. 1 in the world just 10 months ago. Thanks to injuries and off-the-course issues, 2017 was a lost season for Day, but the 2015 PGA champ enters 2018 with a clean bill of health and, more importantly, a solid state of mind. His power and wedge game remain superlative, and when he's hot, few are deadlier with the flat stick. In short, expect Day to return to the winner's circle this campaign, with multiple trips at that. —JB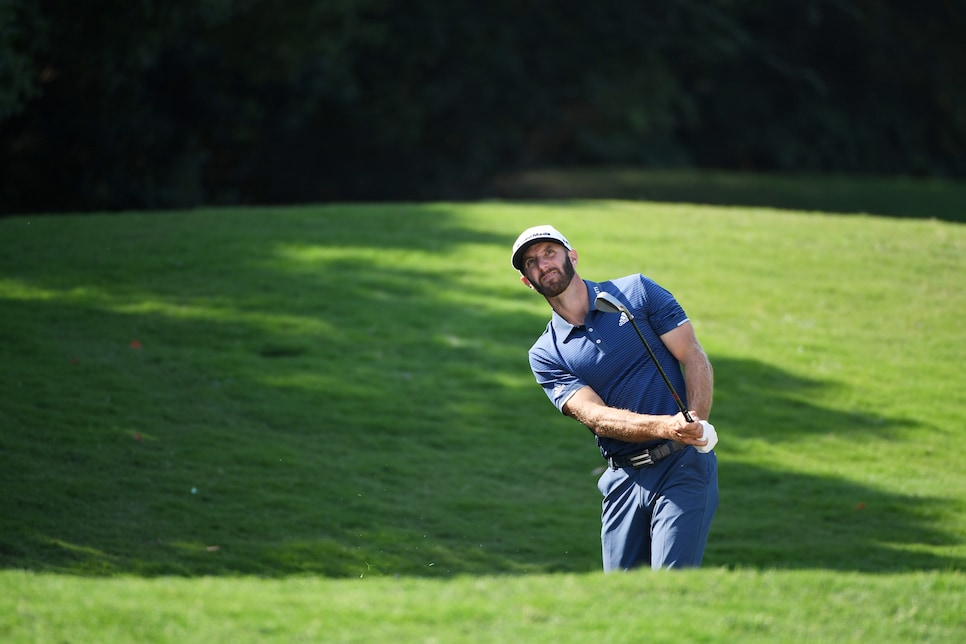 Ross Kinnaird/Getty Images
Dustin Johnson wins U.S. Open and the Open Championship
No stairway stumbles, no rules snafus, 2018 will be the year of Dustin. He gets it done back-to-back at Shinnecock and Carnoustie, becoming an instant legend in the process. -- CP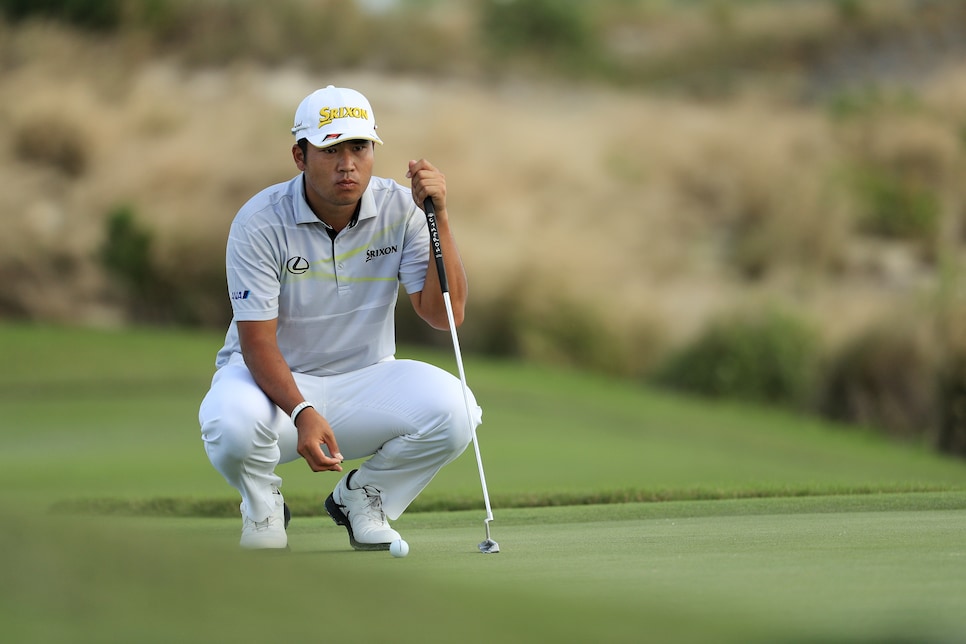 Hideki Matsuyama begins pausing during his putting stroke
It works pretty well on his full swing, so why not give it a try with the putter? If you finished the season 173rd in Strokes Gained/Putting, wouldn't you start trying anything? —CP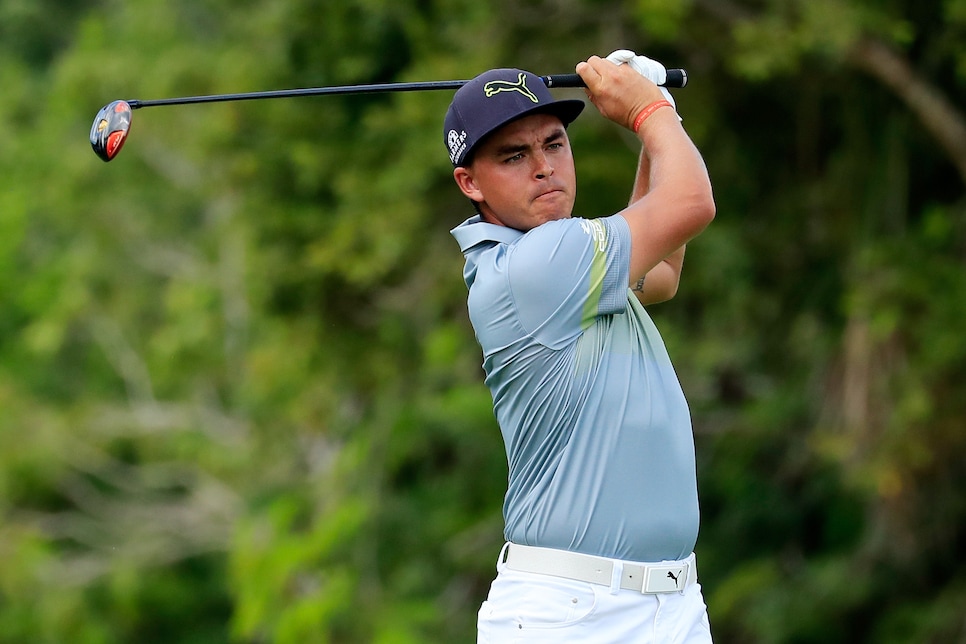 Rickie Fowler gets his major
Fowler has the best all-around game on tour. His only discernible weakness—at least compared to his star contemporaries—has been an inability to elevate his performance when it matters most. Yet he's gained wealth of valuable reps in high-pressure situations and, still in his 20s, the analytics state he's only improving. This year's major sites, particularly Shinnecock Hills and Carnoustie, are conducive to his skill set, which should subtract Fowler's name from the "Best Player to Never…" conversation by summer's end. Forget falling from the pack; Fowler may be World No. 1 this time next winter. —JB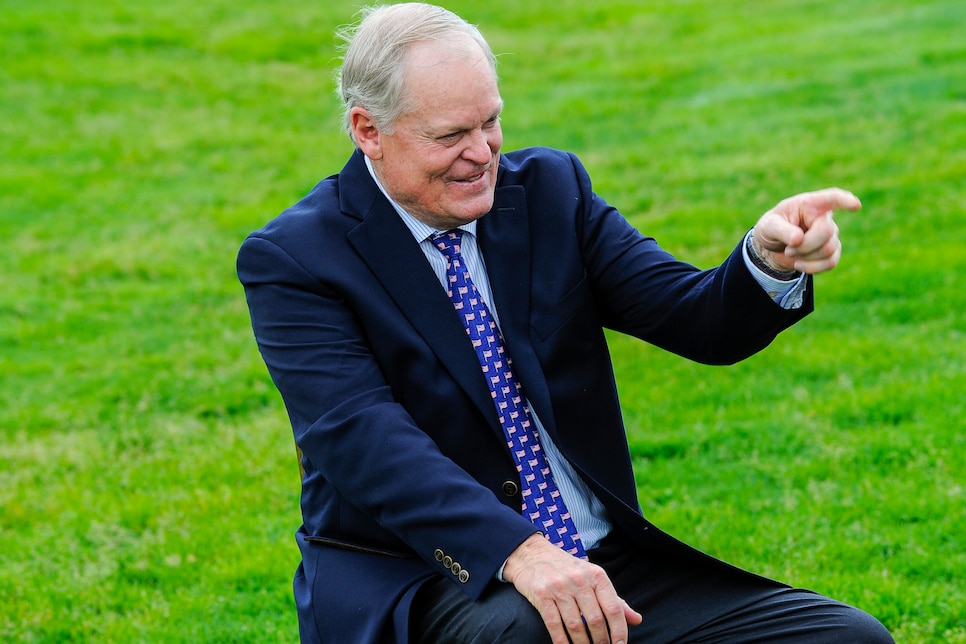 2018 is Johnny Miller's last in the booth
Oakmont Johnny has left an ineradicable mark on the sport's broadcast landscape, shifting the paradigm of what the position requires. Yet Miller's outspoken, guileless shtick has occasionally soured to a product that can only be described as Billy Packer-esque. (Seen in a lack of magnanimity towards Justin Thomas and Branden Grace this summer.) Despite these vices, golf's character is richer with Miller around; judging by the tea leaves, that might not be for much longer. Miller signed an extension with NBC last summer, although it was surprisingly for just one more season. Turning 71 this April, this is likely Miller's last rodeo. Whenever he hangs 'em up, the sport will have a conspicuous void in the booth, a vacancy that will be tough to fill. —JB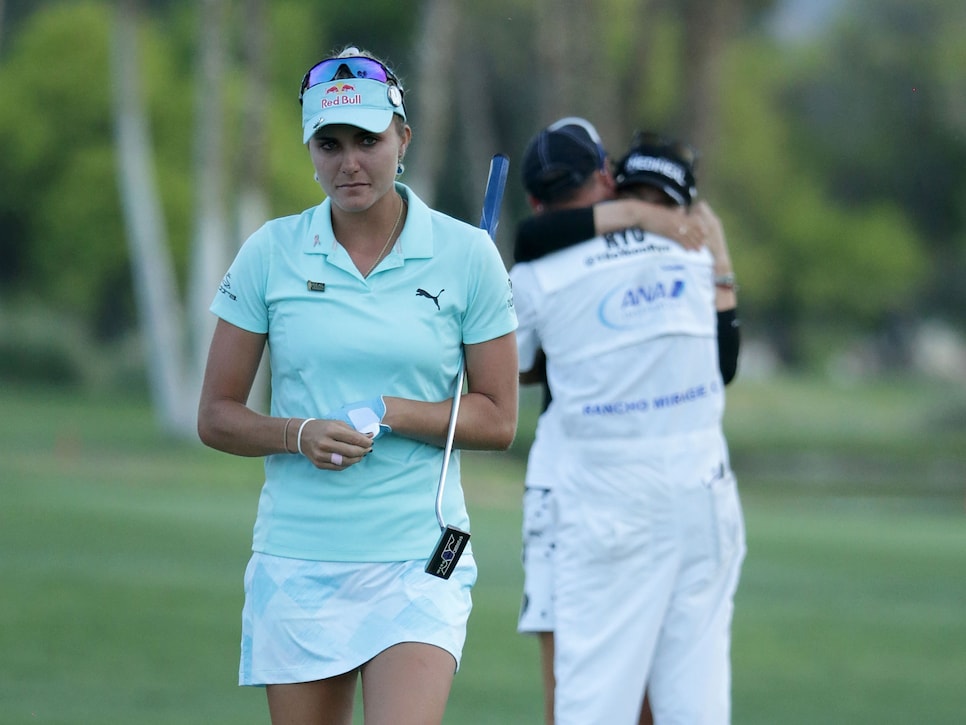 There won't be a significant rules controversy
With the release of revamped legislation for 2019, along with the new Lexi Thompson addendum, it appears we're fin...just kidding, wanted to see if you were still paying attention. —JB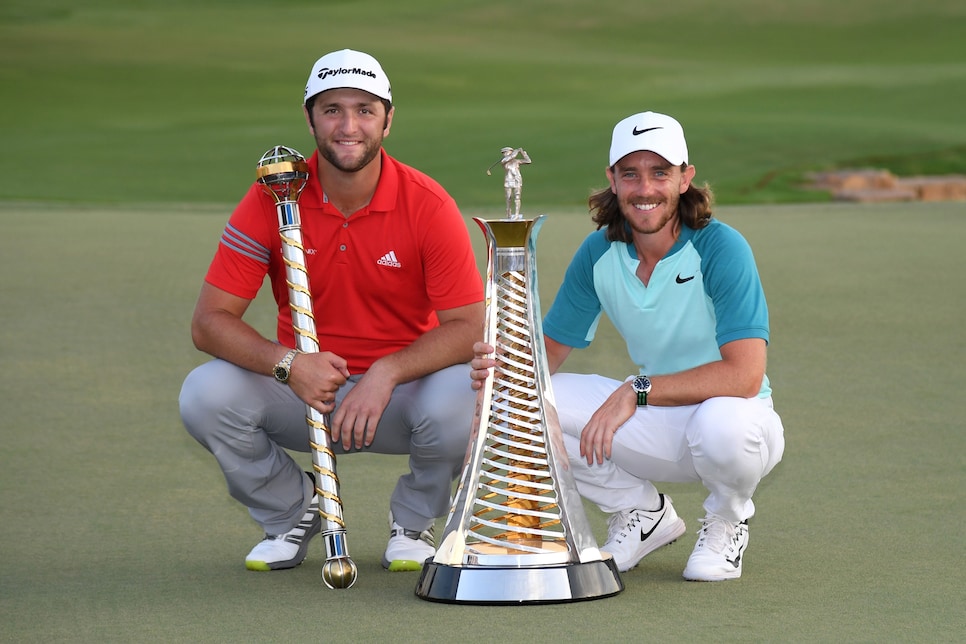 Ross Kinnaird/Getty Images
Europe wins the Ryder Cup
The U.S. team's convincing win at Hazeltine has the world penciling in the red, white and blue for the next decade in the biennial competition. Have we forgotten that team America hasn't won outside America since 1993? Or the fact that Europe will likely add Jon Rahm and Tommy Fleetwood to the team in 2018. Let's not write them off yet. —CP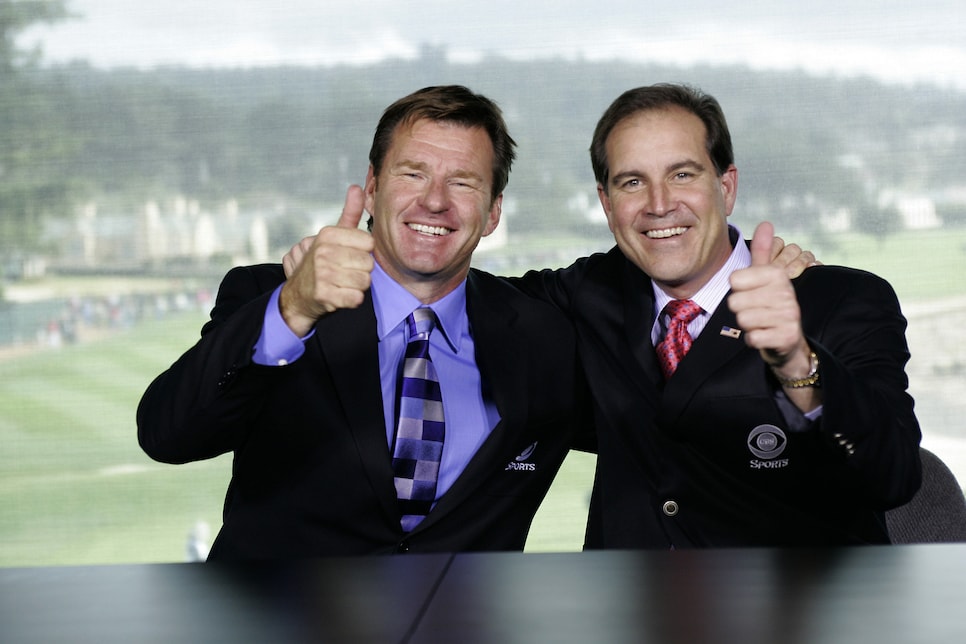 CBS shows more than two golf shots per hour
The true test will come early in the season at Torrey Pines and Pebble Beach, two broadcasts CBS dedicates to the California paragliding community, awkward celebrity interviews and all the Cialis commercials one could possibly ask for. —CP
You are using an unsupported version of Internet Explorer. Please upgrade to Internet Explorer 11 or use a different web browser.