The Loop
11 things completely different about the Ryder Cup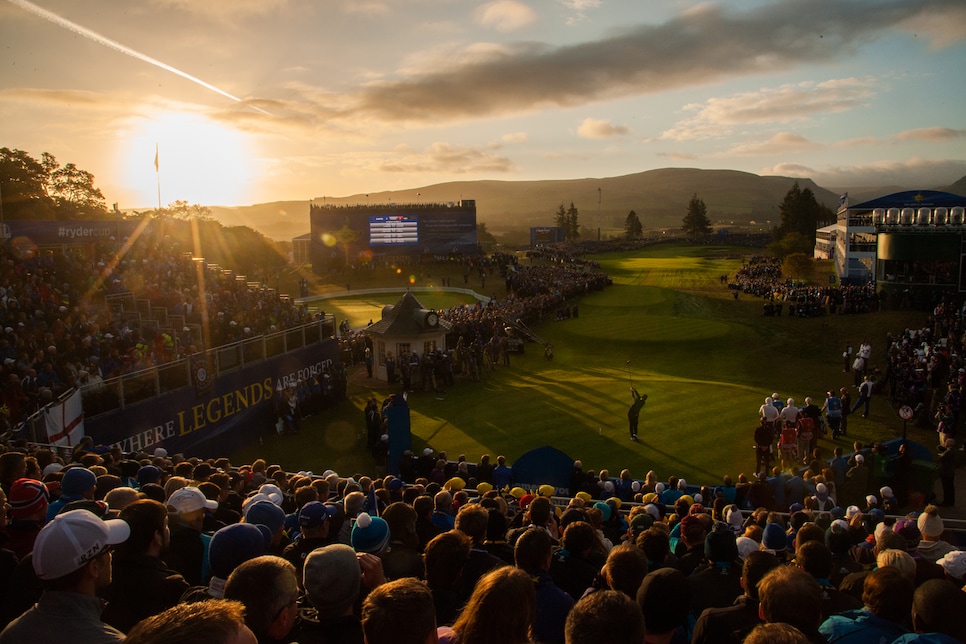 Montana Pritchard/PGA of America
It's a good thing there's a Ryder Cup only every other year given the acclimation it requires from the other weeks on the golf calendar. Ryder Cups look different, they sound different, and they trigger enough intestinal weirdness to make solid food a challenge the night before a match. Volumes have been written about how golfers so used to serving a constituency of one can struggle with the immense pressure of playing for their teammates, their captain, and their country. But that's only one reason the Ryder Cup stands apart as an entity all its own.
1. More roster intrigue than the NFL Draft.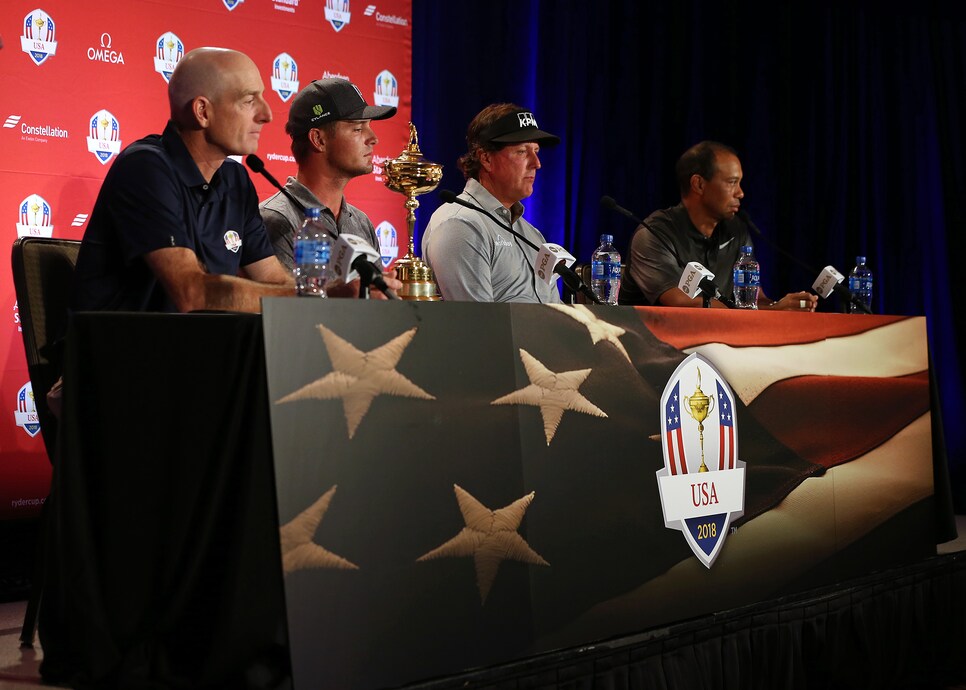 2. Seats around the first tee are more desirable than those around the 18th green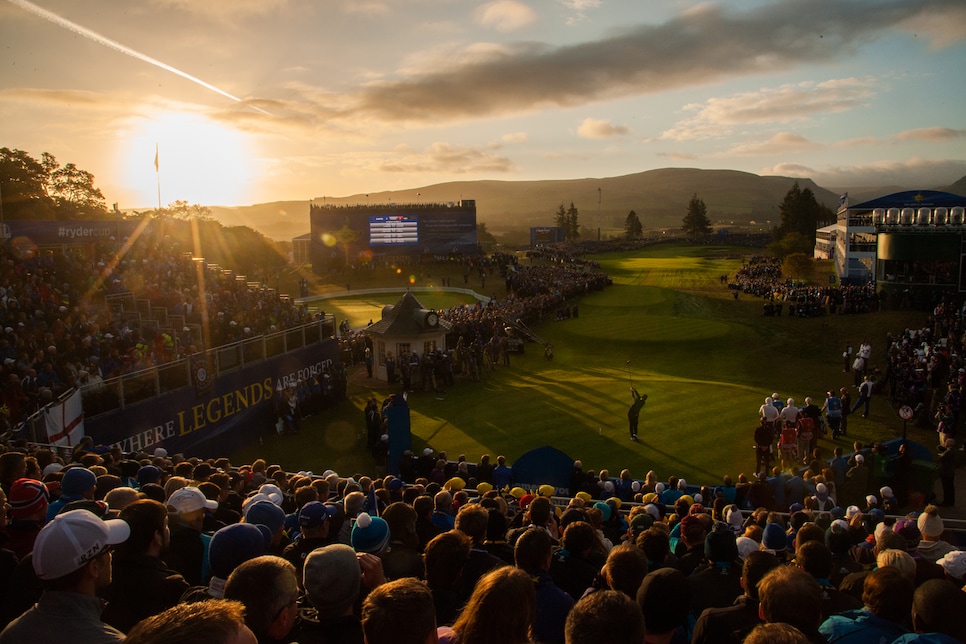 Montana Pritchard/PGA of America
3. You can show up to the golf course wearing the same outfit as your playing partner, and it's not at all awkward.
4. The walkie-talkie might be the most important piece of equipment of all.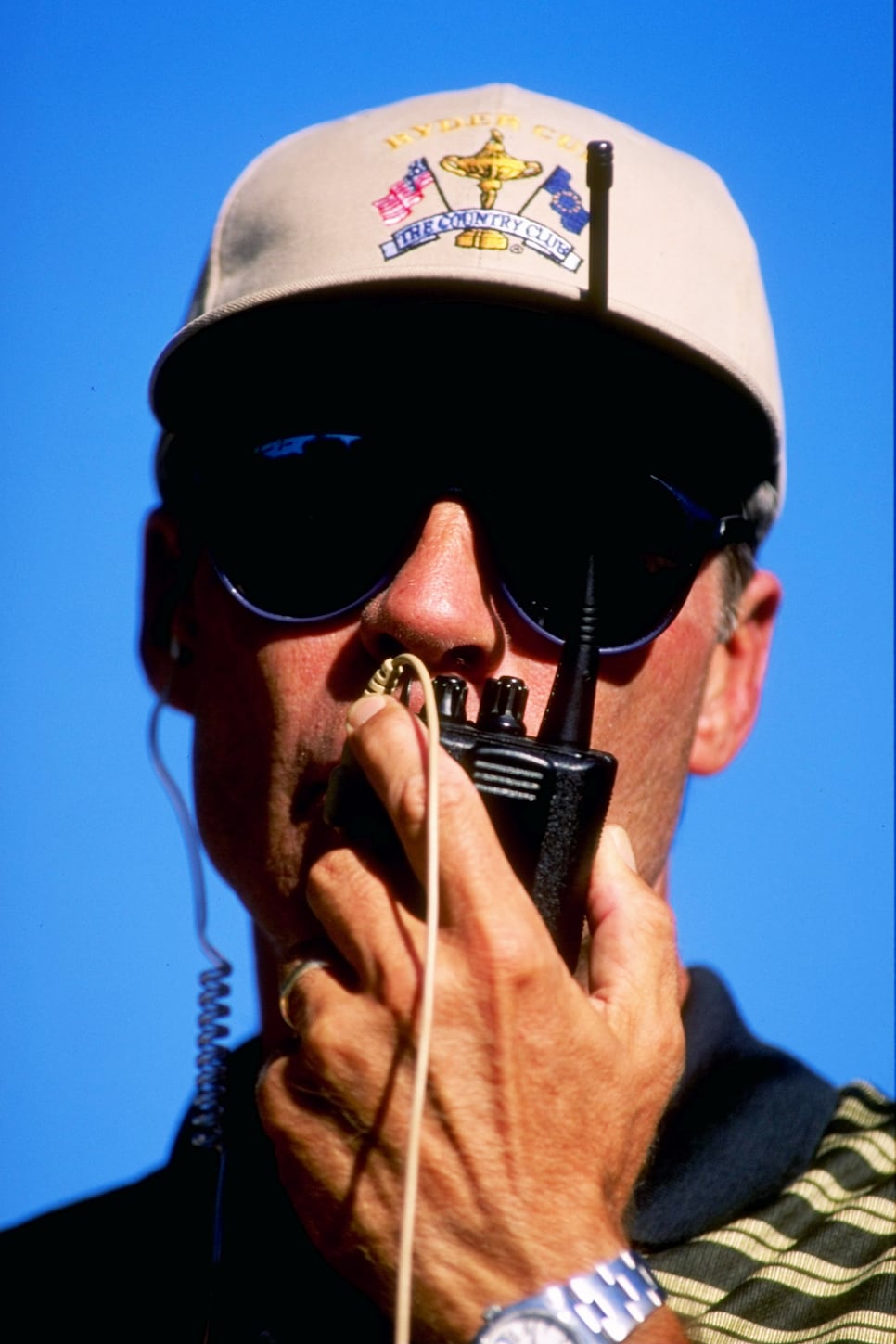 5. Followed only by the golf cart.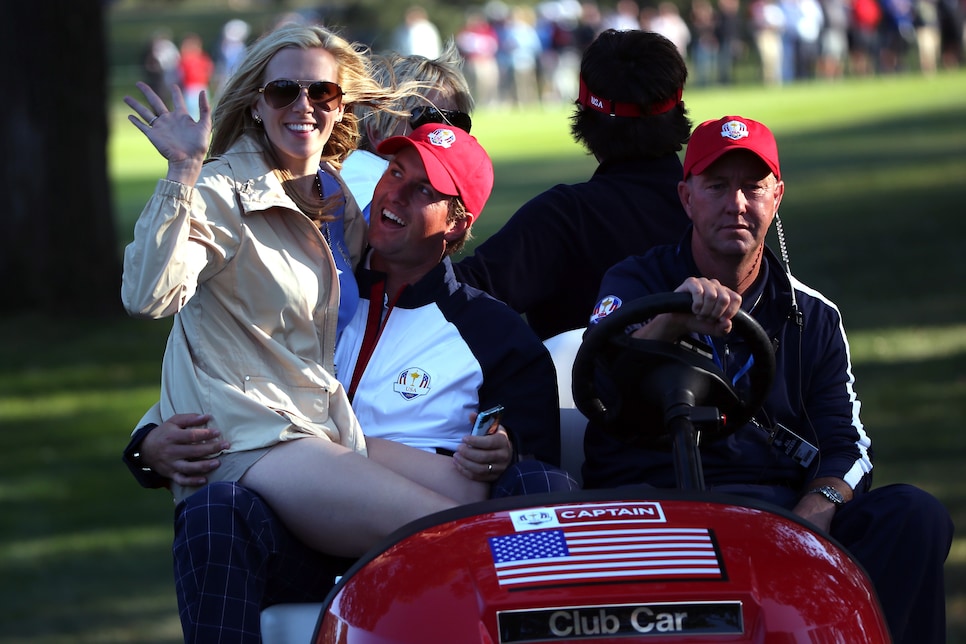 6. More Ping-Pong stories than you'll know what to do with.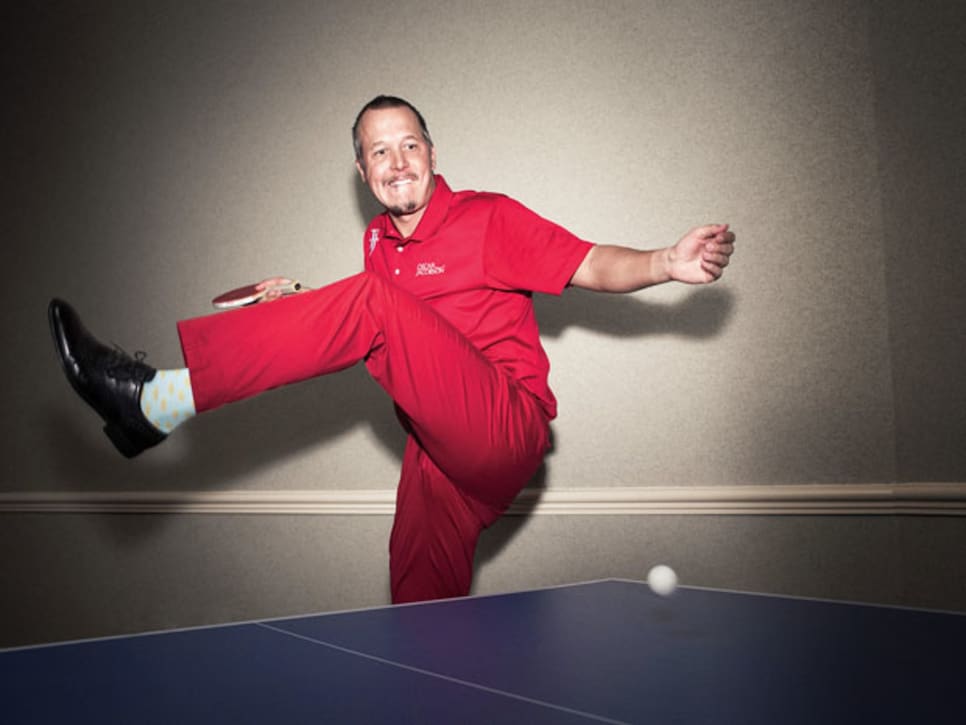 7. WAGS inside the ropes, in uniform, and all up in your business.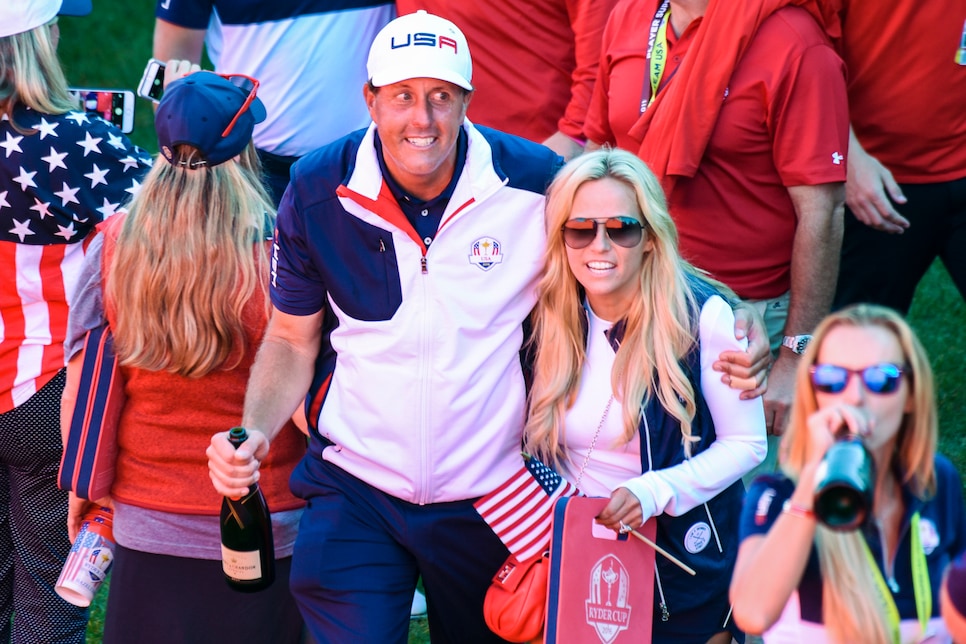 8. At least one or two players who make pretty much everything, and you wonder why they don't have, like, 25 majors.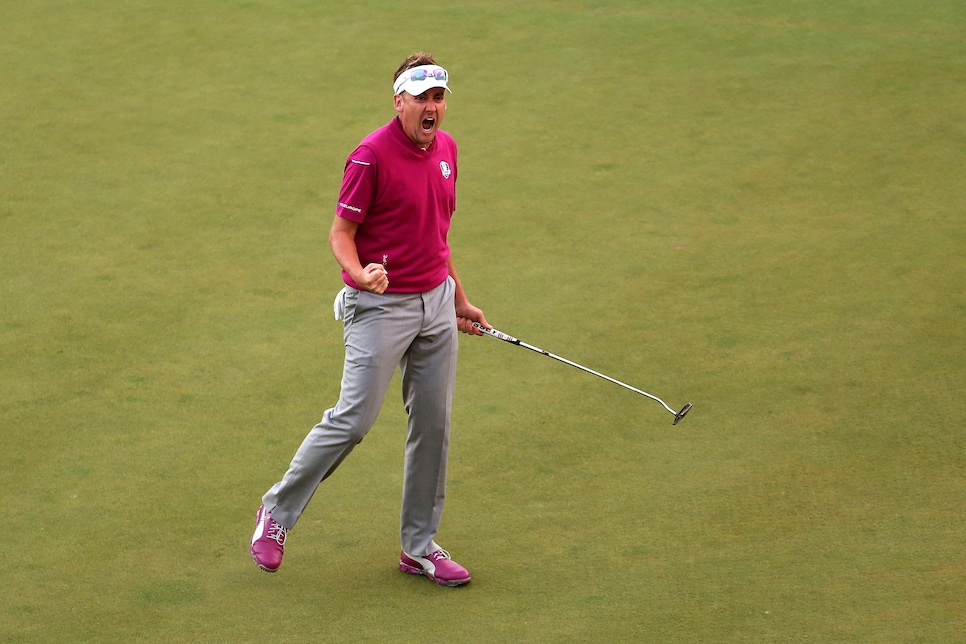 9. The inevitably weird Sunday dynamic when the outcome is decided but teams keep playing anyway.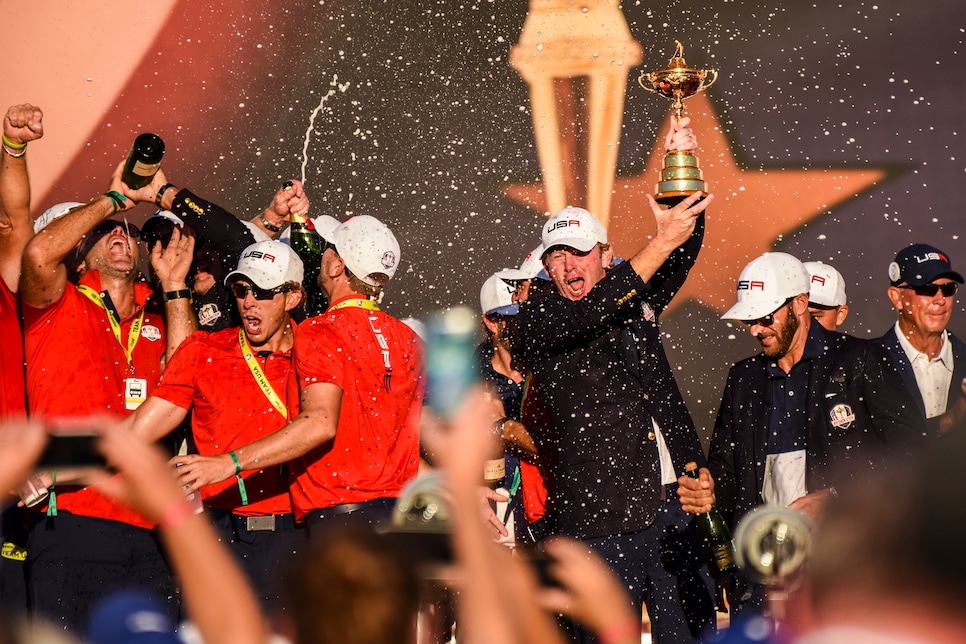 11. Public intoxication while giving a press conference.