10 Rules For Wedging It Close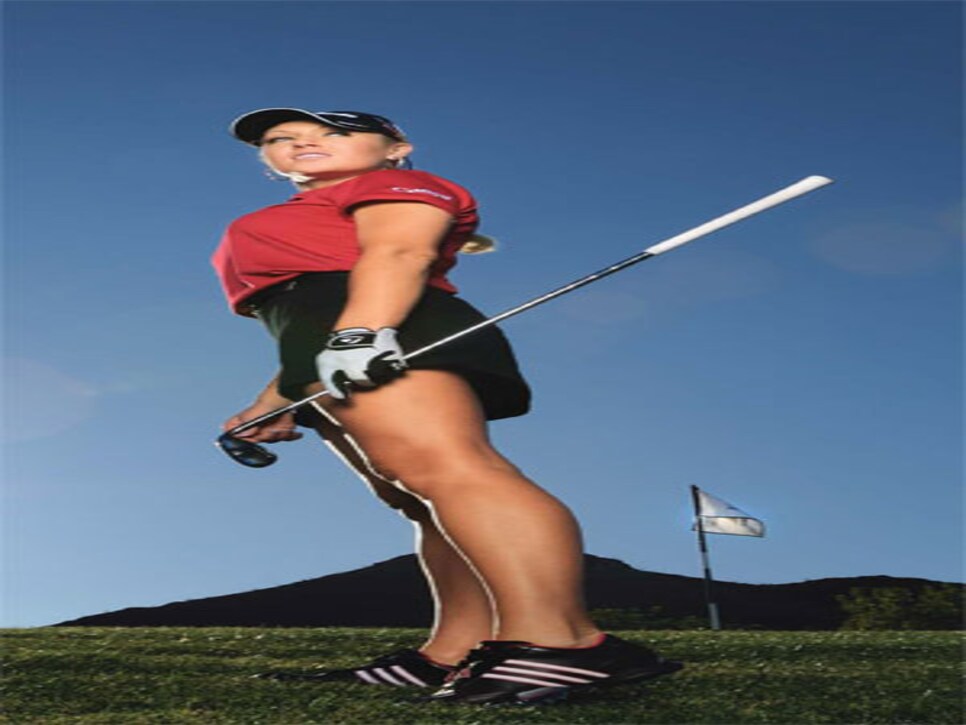 1. Beat the distances that scare you:
I used to dread the 45- to 65-yard pitch. A lot of players have a favorite wedge distance; for years mine was simply any distance not in that range. If I ended up somewhere in there, I couldn't do any better than aim for the center of the green and hope.
So one day I'm playing with Adam Scott, Darren Clarke and my teacher, Butch Harmon. On one par 5, Butch notices me taking extra time over a lay-up shot and asks what's going on. I tell him about my phobia. Butch can't believe it. "You're a golf professional. You got to be able to hit every shot," he says. Then Adam chimes in about how hazards sometimes prevent you from leaving the yardage you want. Then Darren comes over and starts saying how it's hard to lay up perfectly in bad weather or if you're punching out from trouble. They ganged up on me three against one, so I'm like, OK, I'll practice those distances. You can't always get to your favorite wedge number. That was something I needed to hear.
2. Make practice competitive:
At Butch's school in Las Vegas, I'm always around his other students--some of the best players in the world--and we get wagers going on everything. It could be for money, for lunch, or just to see who has to return the carts at the end of the day.
First time I met Phil Mickelson we did a closest-to-the-pin flop shot to a tight flag for $20. I went first and hit it to three feet. I was thinking, Wow, I might actually beat Phil at his signature shot. But sure enough, his shot lips out to within inches. It's OK to practice alone if you're working on technique, but to really make sure you've got a new move down, simulate pressure with a little competition.
I saw Phil again years later, and the first thing he said was, "Hey, didn't I take $20 off you once?" Believe me, nobody forgets a winning bet out here.
3. Learn to go high and low:
My first few years on tour, I relied too much on my lob wedge. I'd hit high pitches from everywhere, and if it was windy, I'd get killed. The ball would spin too much, and I couldn't get to back flags.
Now I pitch with my 52-, 57- and 62-degree wedges. I learned to do it by watching Annika Sorenstam practice--she was No. 1 my first four years. Her caddie, Terry McNamara, would pace off a distance, call it out, then stand with a baseball glove catching as Annika hit pitches at him. Annika, who's become one of my closest friends and a mentor, let me hit a few at Terry. It's a great way to ingrain distance control. To try it, you can drop headcovers as targets at various distances, or start at the practice green and work back.
4. Strong wrists are essential:
Common sense says distance is what separates PGA Tour players from LPGA Tour players, but what's often overlooked is that the guys typically have much better wedge games. Because their wrists and forearms are strong, they can chip with a lot of clubhead speed through bad lies and still generate plenty of spin.
When I was a kid, my dad kept a grip-strengthener in the car for when we were on the road. This is probably why I have big wrists for a girl, but hey, it helps. Another great way to add strength is to plunge your hand into a bucket of rice and twist your forearm back and forth. I do this in the tour's fitness trailer all the time. It's harder than you think.
5. Never let a good tip go bad:
The tendency of a lot of golfers, even tour players, is to find a swing key that works and then overdo it. Say you start hitting good shots with a forward press, you might think, Well, if I double my amount of forward press, that'll be twice as good! I've been guilty of this: For a while I kept opening my stance more and more on wedge shots. I got so open I started taking the club back on the outside. The player who set me straight on this was Jose Maria Olazabal, who I ran into one off-season. Never get extreme, Jose said. He squared my stance and basically taught me that if it doesn't feel simple and straightforward, it's probably not right.
6. Keep your grooves clean--always:
It's going to be an interesting year for tour pros as we learn to play with the new grooves. Now more than ever, it'll be important to keep them clean to spin the ball as much as possible. A lot of amateurs I see are disciplined about cleaning their grooves during a round, but when they practice, they let the face build up with dirt and grass until it's totally caked. How are they going to get a feel for how the ball truly reacts? During practice, wipe down your wedge every few shots. This way your wedges will perform in the practice area the same way they do on the course.
7. A good test: hit with one hand:
A few years ago John Daly and I were shooting a Winn Grips commercial, and during a break he started hitting these 30-yard pitches holding the club with just his left hand. Virtually every ball nestled right up to the hole--it was amazing! John said it was a drill to work on holding the angle of the left wrist.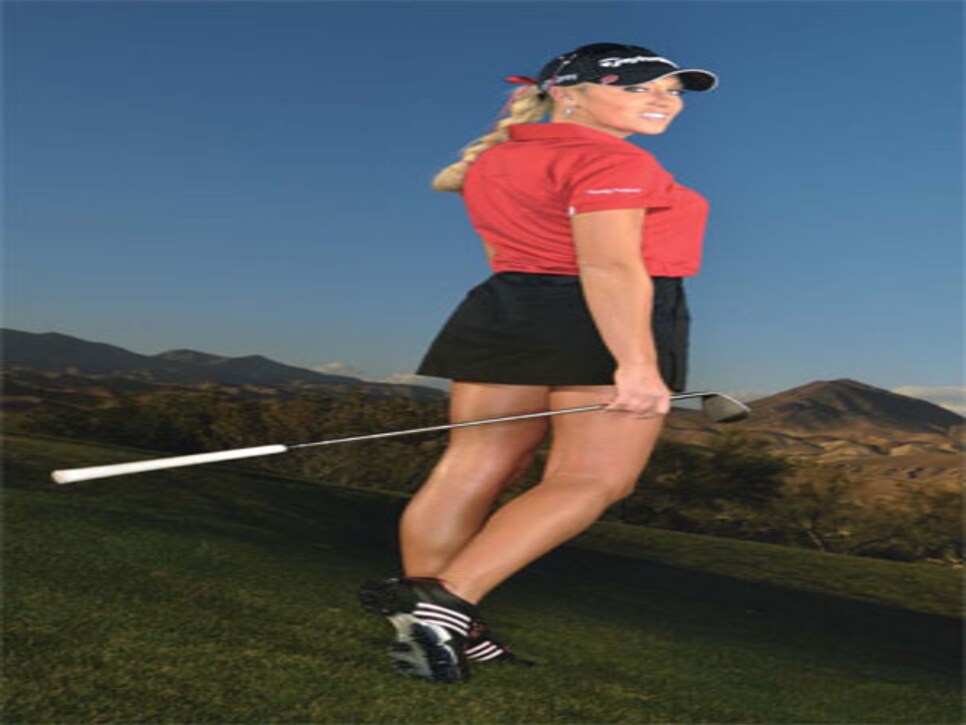 Another time I saw Butch making Freddie Couples hold a wedge in just his right hand. Freddie was having chipping trouble that day, and this drill was to help him with his wrist set and release. So no matter what's ailing your wedge game, chances are a one-hand drill can help.
8. Your grips must fit your hands:
For the longest time I used cord grips with two wraps of tape underneath. They were really thick and tough on my hands, and I guess I played them because I knew good players who did the same. But soon after I turned pro, I noticed I was holding my wedges too tightly, so I switched down to midsize. Not long after that I went down to standard size. The grips I now play are half the weight of my old ones, and I can feel the clubhead so much more during the swing. Simply matching your grips to your hand size can improve your feel better than anything.
9. Make changes, wedges first:
I once hurt my back swinging a weighted training club too aggressively. The injury was actually a blessing because it forced me to learn better posture. This swing change--standing more upright--was easiest to make with my wedges at first. The shafts are shorter and the swings are shorter, so it made it easier to get comfortable with the new positions. Whatever technique you're working on, even if it's just a simple change to your address position, get it solid with your wedges first, and it will creep into the rest of your bag.
10. Find a spark for getting better:
At Butch's school there are new Titleist Pro V1s, and there are also regular range balls. Butch's rule is, you can't use the good balls until you win a pro tournament.
In my fourth year on tour I made the Solheim Cup team and finished sixth on the money list. Even though I still hadn't won, Butch said I could use the good balls. I said no, that practicing with the beat-up balls motivates me. Then in my sixth year I won the Evian Masters. When I got back to the range in Las Vegas, there was a pyramid of new TaylorMade tour balls stacked for me. Butch had special-ordered them from my sponsor. Point is, plan a reward for yourself: It will drive you harder to improve.