Instruction
How To Become A Great Performer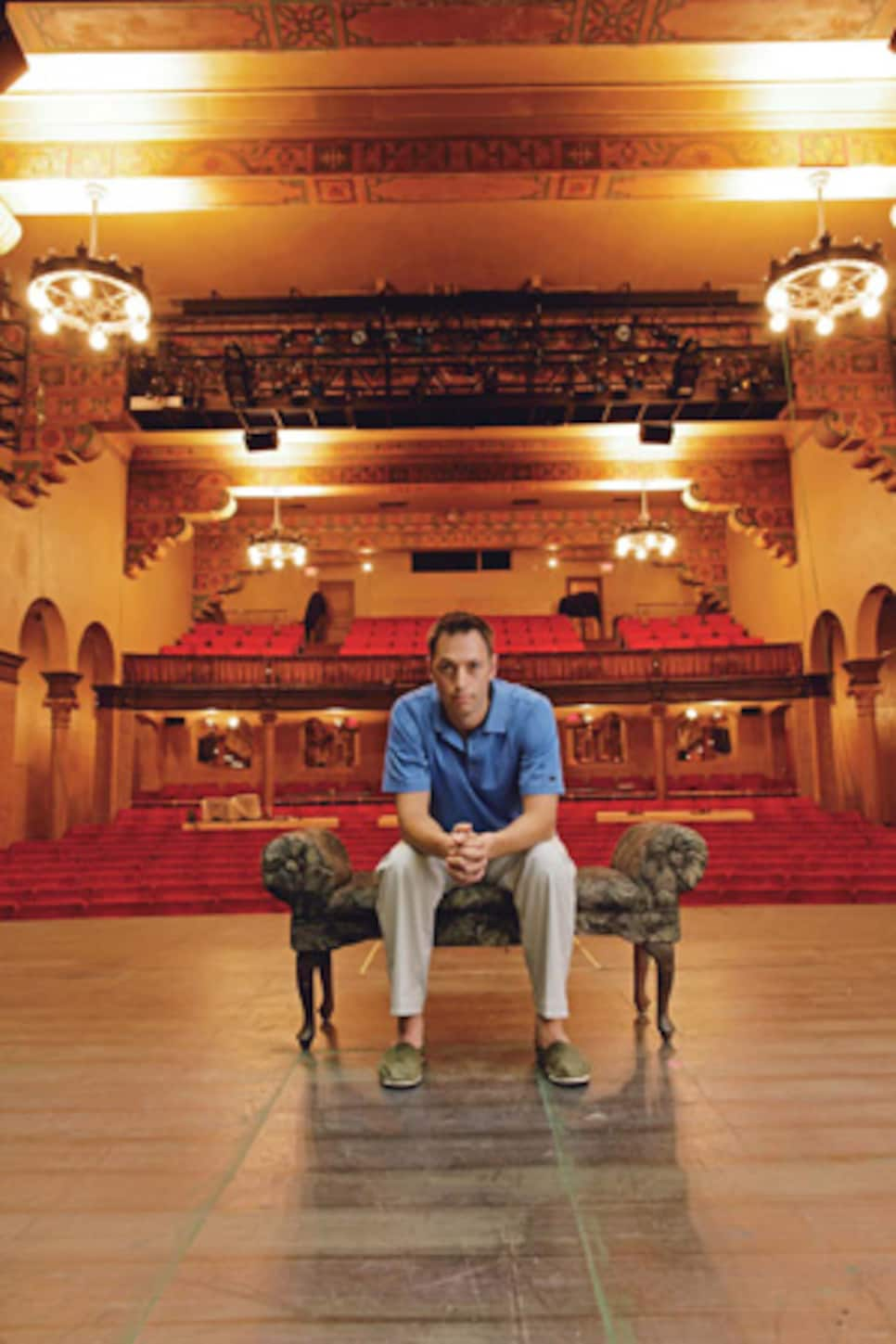 See the positive in a setback.
For Matt Kuchar, the 2009 BMW Championship was a crushing experience. We thought a top-5 finish would get him into the Tour Championship in Atlanta -- a "home game" because he lives nearby. When he finished with a 75, he was very disappointed. But he asked himself, What can I learn from this? Matt thought he played too conservatively on Sunday, so he resolved to have a more aggressive mind-set. Three weeks later, he shot a final-round 69 at Turning Stone and won. The positives are always there if you make the effort to find them.
Allow success to find you.
Coming into the Barclays this past August, Matt had nine top 10s on the year but no wins. The tendency here is to press. But we agreed that rather than make any changes, he just needed to keep getting in position. Players often get impatient and make a swing change or shift in strategy, when all they need is perseverance. That's what Matt had, and he got his win that week.
Don't think golf owes you.
Camilo Villegas missed a three-footer to win his semifinal match against Paul Casey in the Accenture Match Play in February. He went on to lose in sudden death. Camilo's reaction was interesting: "I made a lot of putts this past week. Even great putters miss putts sometimes."
A week later he flew to his home country of Colombia to support the first Nationwide Tour event played there. He returned for the Honda Classic with a feeling of gratitude for all that he has in life. He had a bounce in his step and a free stroke with the putter. He had 28 putts on Sunday and won by five. The lesson: We are entitled to nothing in golf. Playing the game, with appreciation and in good health -- those are gifts. That realization can have a major effect on you.
In 2009, Stuart Appleby finished 137th on the money list. His swing was good; more than anything, he seemed unmotivated. I thought the game was telling him he needed to rediscover his passion. We talked about it, and he responded, working very hard. Last August he wound up an 11-week run by shooting 59 to win at The Greenbrier. How did he celebrate? By playing five of the next six weeks. The game speaks to us, tells us why we're underperforming. Listen up.
Play with a fearless edge.
The Sunday before the Barclays in 2009, it looked like Heath Slocum was going to miss out on the FedEx Cup playoffs. When he just squeaked in, he felt like it was all a bonus and decided to play without fear. Mind you, he didn't play reckless, but gone was any feeling of restraint. That freedom produced great results and a one-shot win over Tiger Woods.
Talk sense into bad shots.
Disappointment over poor shots is something Heath has struggled with. He used to interpret anything less than a perfect shot as a failure. When this happened, he played with no psychological freedom. Solution: After poor shots, Heath recently began saying aloud, "I accept the outcome of that shot." It doesn't mean he liked the shot, only that he was coming to terms with it. At the McGladrey Classic last fall, Heath was a master at letting go. He played relaxed and won.
Score isn't the only measure.
When Arjun Atwal won the 2010 Wyndham Championship, he was ranked 450th in the world. Two weeks before, he drove all night from West Virginia to New York to try to qualify for the Turning Stone event. Playing on an hour's sleep, he made it into a playoff but lost. I've saved the text he sent me after that round. It reads, "I'm learning. And getting better, dude." Point being, it often takes time for improvements to show up. You need patience. Arjun had it; at the Wyndham he became the first Monday qualifier to win on tour in nearly a quarter century.
When Justin Rose tied for fourth in the '98 British Open at 17, his potential seemed limitless. But the ensuing years were a mix of slumps and near misses. At the Memorial last June, Justin and I agreed on a plan: He would do everything quietly and in a calm spirit, never losing his inner peace because of something on or off the course. He was a peaceful warrior that week and shot 66 the last day for his first tour win -- one of two in 2010. Like Justin, strive for peace, and leave behind all that self-imposed pressure.
Rhythm will ease pressure.
A few weeks after the Memorial, Justin staggered home with a 75 at Hartford and missed out on another win. The next day, I handed him a "Sunday Guide for Closing," which he was to take into the next week. The plan had three elements: (1) Find the rhythm in your pre-shot routine; (2) soften your grip pressure; (3) think release to the target on full swings and release the blade with the putter. These keys counter stress, which causes your muscles to tighten and stops the flow of your swing. Justin turned it around and won again that week, looking relaxed all the way.
Make a mental to-do list.
D.J. Brigman got off to a so-so start on the Nationwide Tour in 2010. He thought his mind-set needed work, so he went back to an old checklist we'd made. It contained keys like going "all in" on every shot and showing up on the first tee with good rhythm rather than trying to find it. D.J. won the Children's Hospital Invitational after dusting off that list. Of course, every golfer's list will vary, but the point is to make one. It'll give you a frame of reference and clarity of purpose.
GIO VALIANTE, Ph.D., a sport psychologist who teaches at Rollins College, coached seven tour players to eight wins in 2010.