The Loop
10 Republicans voted against Jack Nicklaus getting a Congressional Gold Medal
We are not making a political statement. We are simply stating the facts: Ten Republicans in the House of Representatives voted against Jack Nicklaus getting a Congressional Gold Medal on Monday.
We don't know why, and it still passed in the House (the Senate will vote on it next), but the only 10 votes of the 381 that were cast came from that side of the aisle. You can see the full voting results here.
It's interesting, especially considering Nicklaus' track record of supporting Republicans, most notably when he campaigned for Mitt Romney in Ohio in 2012. More recently, Nicklaus hosted a fundraiser at his Palm Beach home for Florida governor Rick Scott earlier this year, and he donated a total of $3,000 to the Republican Party of Florida in 2013.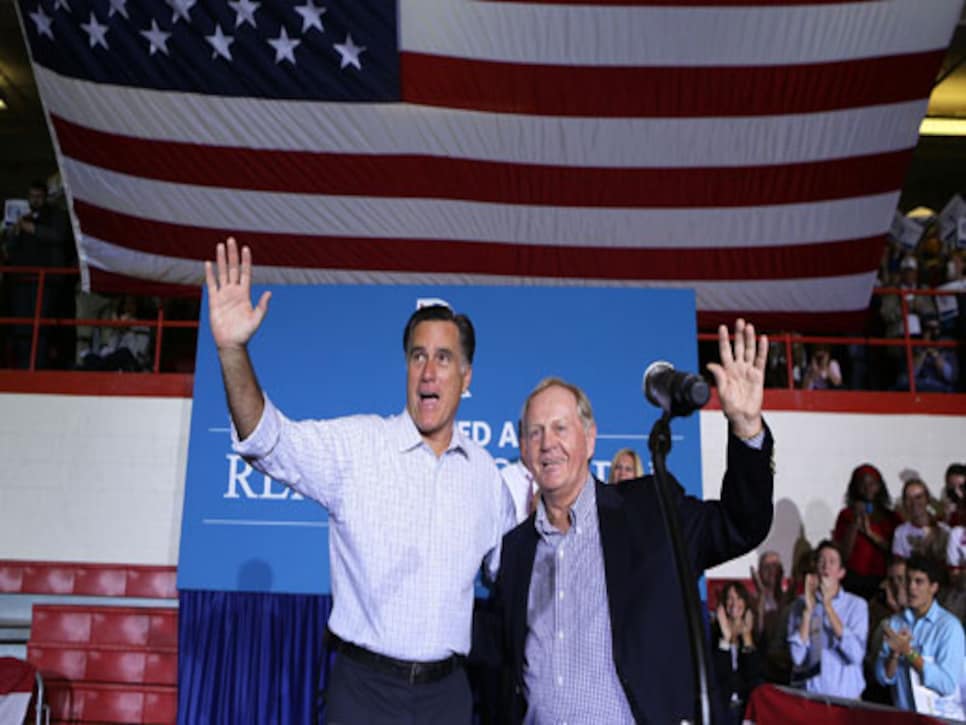 Nicklaus and Arnold Palmer have been recognized for their "service to the Nation in promoting excellence, good sportsmanship, and philanthropy." Nicklaus previously was awarded the honor in 2012, when four congressmen -- again, all Republicans -- voted against him. Michigan Rep. Justin Amash, who voted nay both times, explained why in 2012 on his Facebook page. Here's an excerpt:
The Congressional Gold Medal originally was awarded for acts of heroism, especially during war. George Washington was the first recipient, and until the Civil War, the medal was given only to members of the Armed Forces. In the late 1800s, Congress began awarding the medal to civilians in recognition of other talents or achievements. In the 1900s, Congress awarded many more medals, sometimes to celebrities such as Frank Sinatra and John Wayne. I think the original purpose of the Congressional Gold Medal is better than Congress's modern practice. Jack Nicklaus had a legendary golfing career. But I think it's better to reserve the medal for those whose heroism and self-sacrifice was made to save the lives of others. I voted "no."
Palmer, incidentally, proved to be more popular than Nicklaus even in retirement. When the House voted on awarding Palmer the Congressional Gold Medal in 2009, it passed by a vote of 422 to 1, the lone nay vote also coming from a Republican, Ron Paul.
Nicklaus, meanwhile, is scheduled to appear before Congress on Wednesday as part of National Golf Day.