News
USGA, R&A To Allow Clubhead Changes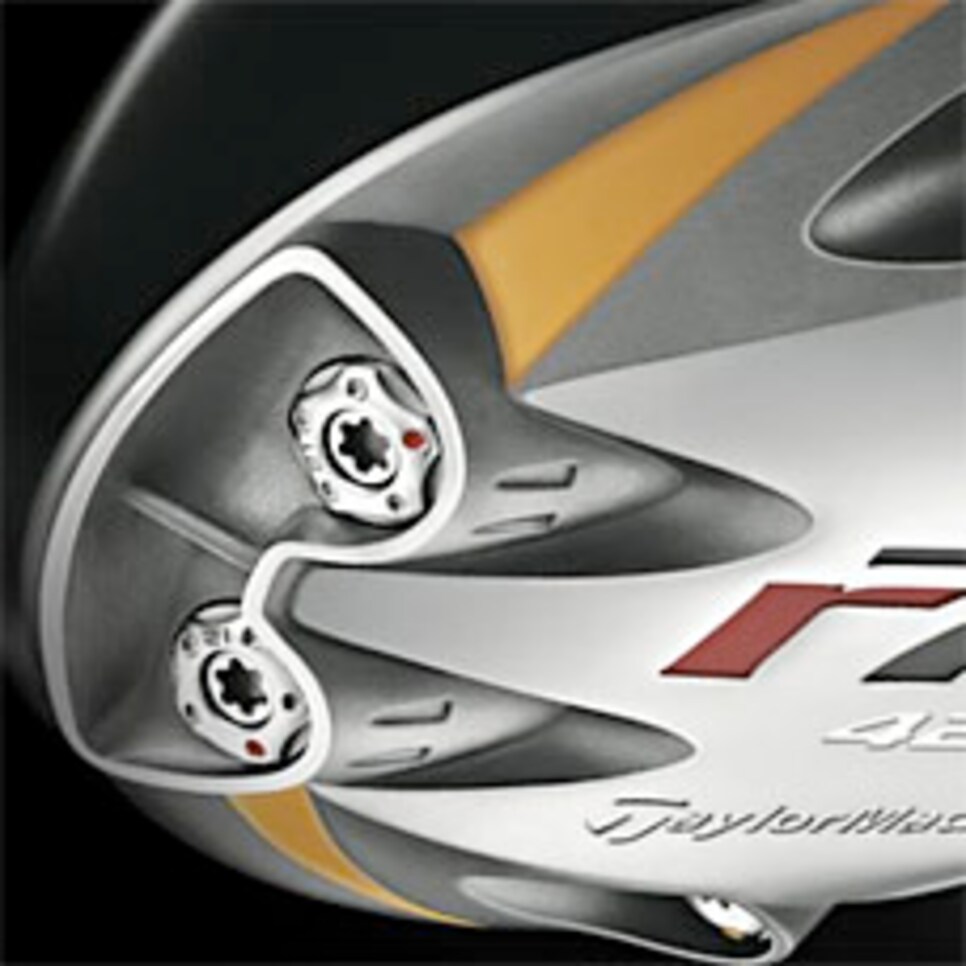 The Taylormade R 425 is one of the already conforming adjustable clubs on the market.
According to multiple golf equipment industry sources, the U.S. Golf Association and the Royal and Ancient Golf Club of St. Andrews announced to manufacturers Wednesday they will adopt a proposed rule that would allow for greater clubhead adjustability.
According to the notices sent to manufacturers Wednesday and obtained by Golf Digest, the rule will take effect Jan. 1, 2008. The new rule is not clear as to what forms of clubhead adjustability will be allowed in woods and irons (putters already had been allowed to have adjustable faces and weights). Instead, the rule states that "other forms of adjustability may also be permitted upon evaluation."
The rule does not change the stipulation that clubs cannot be adjusted during the course of the round.
In the R&A's letter to manufacturers, David Rickman, director of rules and equipment standards, suggested that manufacturers "were largely in favor of a less restrictive adjustability rule. The R&A is satisfied that the timing of this proposal is reasonable and remains of the view that it will create opportunities for both manufacturers and golfers alike, without diminishing the challenge of the game."
When the rule was first proposed in February, the USGA's Dick Rugge, senior technical director, extolled adjustability as a new frontier for club designers. In his letter to manufacturers, Rugge echoed that sentiment.
"The USGA believes that permitting additional forms of club adjustment will help many golfers obtain clubs that are better suited to their needs," Rugge wrote.
Callaway Golf's Michele Szynal, vice president of public relations, was just as enthusiastic.
"Obviously, we think this announcement is a positive step for the simple reason that it permits the kind of real innovation that benefits average golfers," she said.
Still, there is some confusion as to what might be acceptable. In their correspondences with manufacturers, both the R&A and USGA stress that advance notice is a crucial first step, and that manufacturers need not wait until Jan. 1 to begin submitting samples or ideas for adjustable clubheads.
There was no announcement on whether certain adjustable clubs that previously had been ruled nonconforming would be reviewed under the new guidelines. Presumably, some of the adjustable characteristics that might be allowed would be shaft type and lie angle, although it is not clear. Meanwhile, both letters state, "It should not be assumed that any and all adjustable features will be considered conforming."
Because patents on adjustable systems for clubheads are currently limited to a few manufacturers, it may not be as wide-open an opportunity for those on the outside looking in. And that says little about the genuine benefit or interest level average golfers might see in clubheads that could allow for easily exchangeable shafts.
But there is one other potential upshot of Wednesday's news. Since the clubhead adjustability rule was announced at the same time as the proposed rule that would roll back grooves, could it be that an announcement on the more feared grooves rule would soon be forthcoming? Further, given that the clubhead adjustability rule was adopted as proposed, does it mean that the groove rule also will be adopted as proposed?
Golf awaits the next volley in a game of give and take.