News
The Exception To The Rule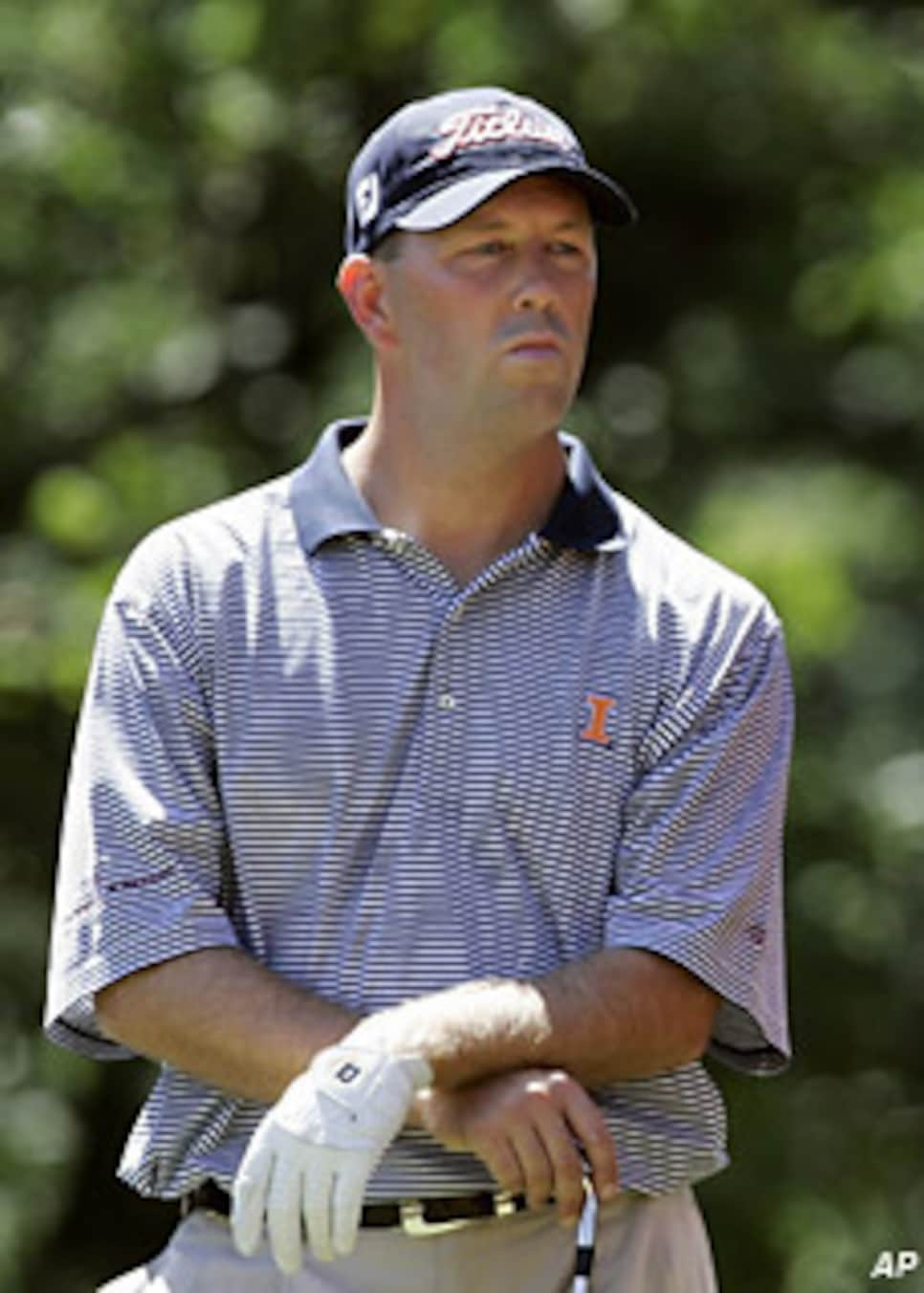 Club pros and college coaches aren't supposed to make the cut.
TULSA, Okla. -- Purists have forever knocked the PGA Championship for diluting its potent field with club pros who couldn't beat their top assistants let alone compete with the world's best. PGA members sans a tour card should stick to the business of golf and leave the playing to the real pros, they say.
Mike Small is more the exception than the rule. The seventh year head golf coach at the University of Illinois brought some impressive playing credentials into the 89th event at Southern Hills Country Club. And he lived up to them by making the cut for the second time in four appearances.
"I played well and only bogeyed a couple of the tougher holes,'' Small said after shooting an even-par 70 and a two-day total of 143 to make the cut by two shots.
Small's accomplishment was even more impressive when you consider he didn't even arrive in Tulsa until late Wednesday night. That's because he had committed to defending his Illinois Open title in Glenview. A final-round 66 got the job done then he boarded an 8 p.m. flight for his afternoon pairing the next day with Nick Dougherty and John Rollins.
A red-hot start (three under through six holes) proved a carryover from the day before but he eventually cooled off and opened with a 73. Friday's round featured the kind of consistency he preaches to the Illini.
"I hit a whole lot of fairways,'' he said. "I birdied (par-5) 13, which you should. And I hit a 3-iron to about three feet on (par-3) 14 for my best shot of the day.''
Small is no stranger on either the national or international golf scene. He finished third this year in the PGA Professional National Championship and next month in Greensboro, Ga., he will make a second straight appearance as a member of the U.S. PGA Cup team that will take on the contingent from Great Britain and Ireland.
Small had a cup of coffee on the PGA Tour in 1998 with a career-best finish of T-9 in the Bell Canadian Open that year. Prior to the 2007 season in which he tied for 30th in the Nationwide Tour's LaSalle Bank Open and missed the cut in the U.S. Open at Oakmont, he had played in 52 tour events.
The coach is brimming with confidence going into the weekend. He has the experience and patience necessary for Southern Hills. A break here or there and who knows? He might gain some newfound respect for the regular working stiffs.
"I only get to play in five tournaments a year,'' he said with a smile that suggested he planned to make the best of this one.