News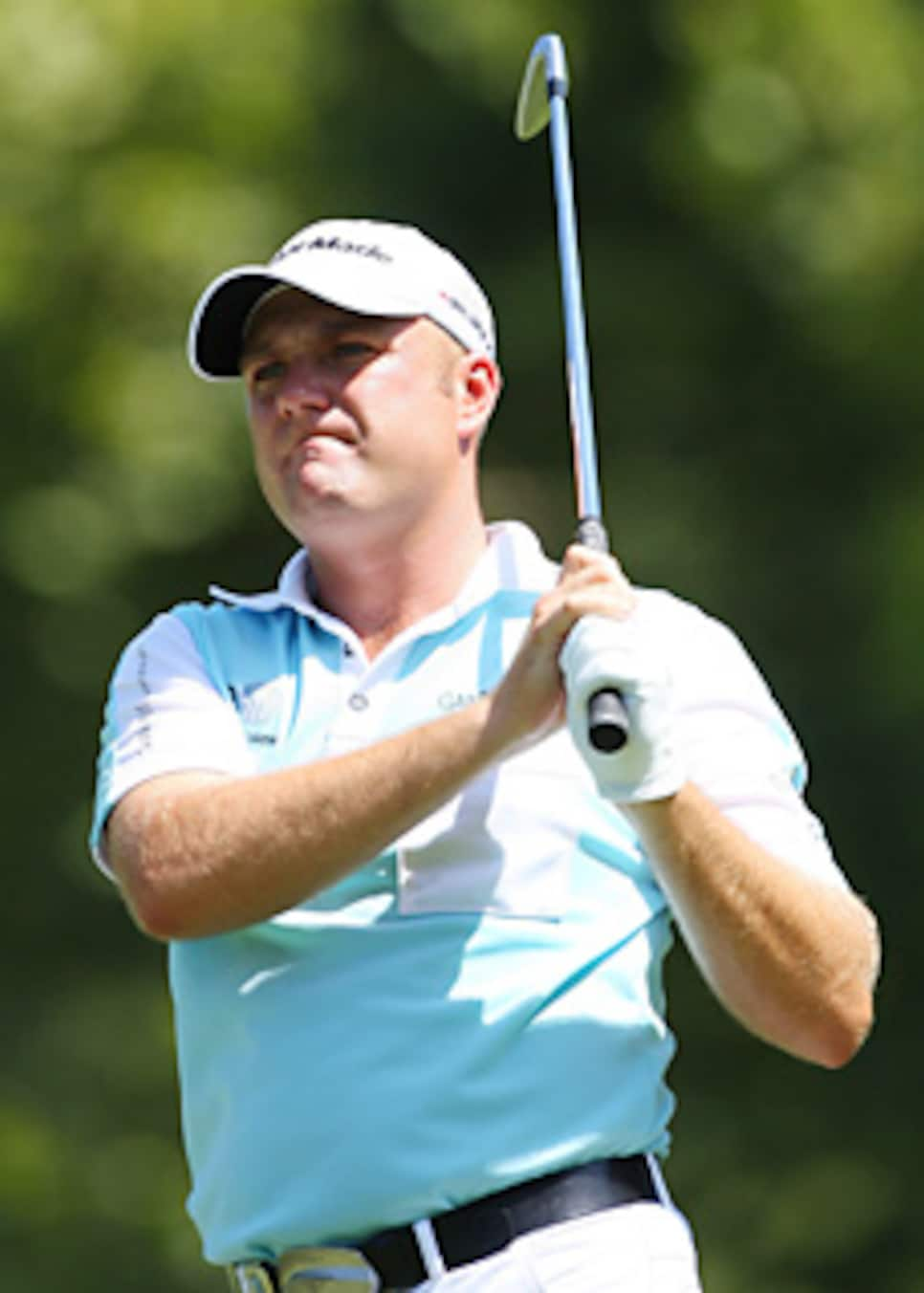 A five-under 65 was the number to beat on day one.
TULSA, Okla. (AP) - No one knew John Daly was in town until he showed up Thursday morning at Southern Hills for the first time in 13 years. Not many knew who Graeme Storm was until he showed up atop the leaderboard in a PGA Championship rife with surprises.
It's safe to say they didn't take the conventional route.
Storm was washing trays at a cake factory in England five years ago so he could buy Christmas presents and use the rest of the money for a last-ditch effort to play golf for a living. Not even he could have imagined a 5-under 65 in stifling heat for a two-shot lead in the final major of the year.
"I couldn't really see myself playing golf, to be honest," Storm said.
Daly certainly couldn't see himself practicing at Southern Hills when it was 100-plus degrees outside, so he didn't. The two-time major champion spent two days at the casino with mixed results, and found the action decisively better on a course he had not seen since missing the cut in the '94 PGA Championship.
The last time he showed up at a major without seeing the course?
That would have been 1991, when he was the ninth alternate and won the PGA Championship at Crooked Stick.
"I think everybody is a little different," Daly said after a 67, his best start at any tournament in two years.
They were among a dozen players who managed to break par on a course that was swift to mete out punishment.
U.S. Open champion Angel Cabrera was at even par until he hit two balls out-of-bounds, one in the water and took three putts from 30 feet for a 10 on the par-3 sixth hole, sending him to an 81, his worst score in a major championship.
Defending champion Tiger Woods got off to a quick start in his bid to capture his first major of the year, with birdies on three of the first six holes to establish his name on the leaderboard. By the end of the day, he was tossing clubs and pursing his lips, happy to save par one last time for a 71.
"I felt like I hit the ball better than my score indicates, which is good," Woods said.
Phil Mickelson made his share of amazing birdies to go with a collection of blunders, such as his journey through the rough in trees for a bogey on the par-5 sixth, and dumping a flop shot into the bunker on No. 8.
"You're going to hit some bad shots and get bogeys here," he said after shooting a 73. "You're not going to be able to go all 18 holes and go unscathed."