News
Our latest podcast examines the myths, benefits, and pitfalls of "swing oil"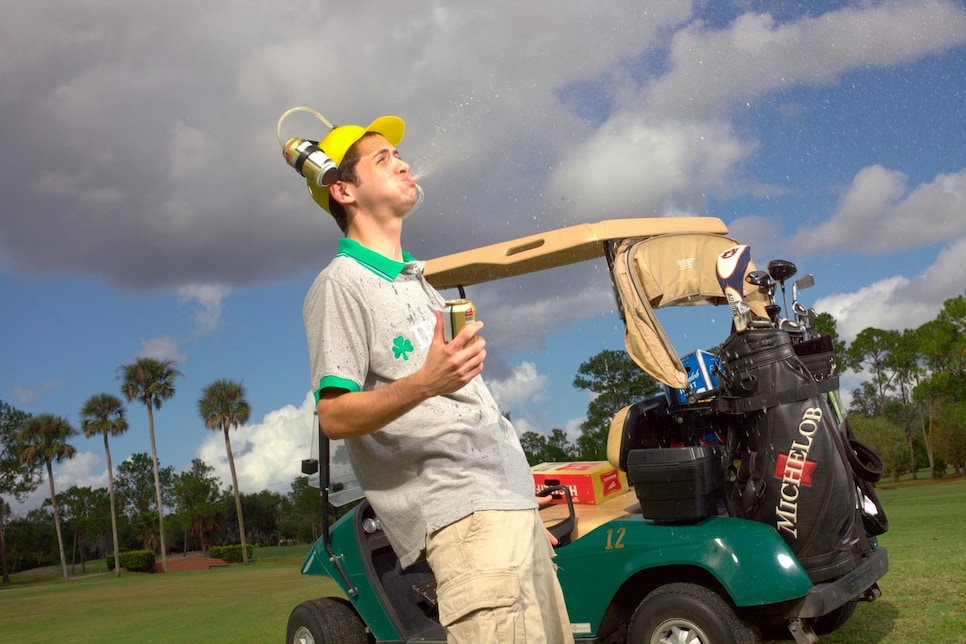 Among the many battles golfers wage is with skeptics who say ours is not quite a sport. The arguments you've all heard—it's a game you can play into old age; there is little in the way of cardiovascular strain, especially when riding in a cart. And there's this doozy: it's possible to have a few cocktails while playing, and maybe even play better as a result.
The game's relationship with alcohol—beverage carts, 19th holes, member-guests that devolve into bacchanalian feasts—has always been layered, especially considering that some players profess drinking to have a positive impact on their performance.
In Golf Digest's multiple investigations into the topic, including a 2018 video that is among our most popular ever, one thing that is unambiguously clear is that drinking oneself into a stupor on the golf course is a bad idea. But there might be a sweet spot, one in which a drink or two could alleviate tension for players who tend to get in their own way.
"I'm not advocating drinking, but what I am saying is within reason, alcohol has a place," says Dr. Arah Suppiah, a leading sports medicine expert who works with a number of PGA Tour players. "In moderation, why not if it's something that helps you loosen up?"
The pros and cons of alcohol on the course is the subject of the latest episode of Local Knowledge, our new podcast that dives deep into complicated golf topics. In examining the effect alcohol has on golfers, host Alex Myers consults Suppiah and everyday players and revisits Golf Digest's own attempts to put some science behind the issue. He also examines the role tension has on the golf swing, and looks at famous examples of where alcohol just might have tilted golf history in a different direction.
Furthermore, the episode provides the "golf is a sport?" argument new context. You might not sweat as much playing golf, but name another athletic endeavor more reliant on the cooperation of body and mind.