The Loop
P2G2 TopStrike: Rethinking putters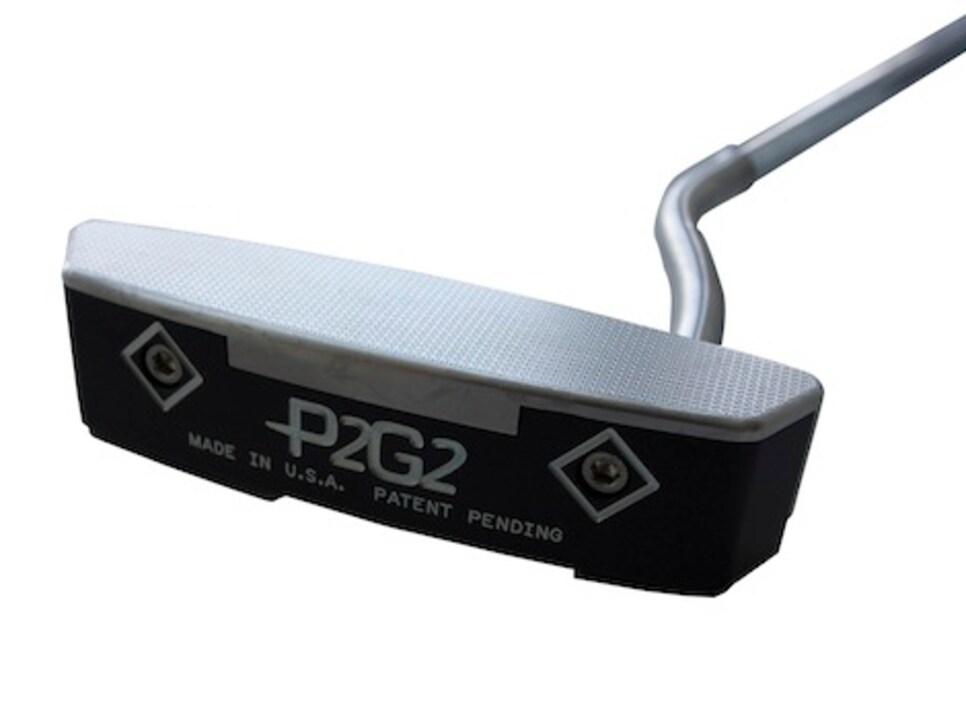 Norm Alberigo, the head pro at Agawam Hunt in Rumford, R.I., is 48, has been tinkering with clubs for more than half his life, and in the process has developed ideas about putters that run counter to conventional wisdom.
Shafts generally were too long, the heads too light, their center of gravity too low, he concluded. It also occurred to him after fitting more than 1,500 putters that the offsets and lie angles of off-the-shelf putters were wildly off.
So he took to designing his own, the upshot of which is the new P2G2 TopStrike putter line being introduced.
"The idea evolved over 30 years in the trenches, watching people try to play golf and trying to help them," he said. He reduced the loft in the P2G2 putters to 2 1/2 degrees, increased their weight to about 400 grams to add stability on shorter putts, and raised the center of gravity and moved it forward.
The latter idea was for the purpose of transferring energy straight to the ball's equator, thus reducing skidding, hopping and sidespin, enabling the ball to start rolling virtually immediately.
Alberigo has tested the putters with local players, including Champions Tour player Dana Quigley, who, during the off-season (and before his son Devon was involved in a devastating automobile accident) shot a 60 at Bear Lakes Country Club in West Palm Beach, using a P2G2, Alberigo said. When the PGA Tour moves to Florida, the company will have a representative there introducing the putters to PGA Tour players.
For now, the putters are available only through the P2G2 website. Three models are offered, each in regular, belly or long and ranging in price from $250 to $295.