The Loop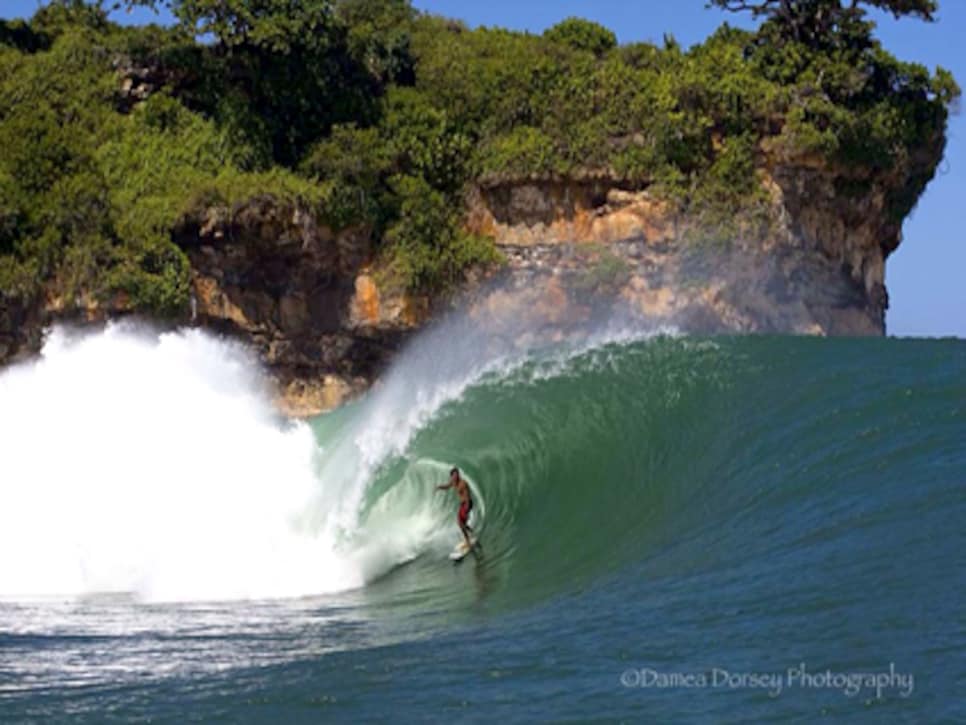 The full interview with Bruce Irons, sweet swinging big-wave surfing stud on both short grass and tall water, has been posted.
Irons is pretty candid about his so-called rivalry with Kelly Slater (nine-time world champion of surfing), which my be more relevant on the links than it is in the lineup. Irons, a Tiger fan, says he could be the solution to Woods' streaky putting stroke. Irons made a recent visit to Scotty Cameron's lab in Southern California. Irons gave Cameron a surfboard; Cameron gave Irons a putter and a lesson:
*You said Cameron put your video side-by-side with Tiger to compare putting strokes.
Yeah. The next time Tiger goes in there, he'll put Tiger's video next to mine.
Do you have similar putting strokes?
Well, Tiger's head moves -- mine doesn't. My putting line is straight on -- his is all over the place. It was jittery. If he struggles with his putting, he should go back to my video. [Laughs.]
No. But hook it up Golf Digest. I'll give him my Facebook, bro. [**Laughs.] No, I don't do that stuff ... but I will if he wants to. [**Laughs.]
*That "jittery" stroke must be the reason why Irons wouldn't call Tiger to make a three-foot putt if Irons' life depended on it. Click on the short movie below to hear Irons answer a few questions in his voice: