Instruction
Golf Digest's game-improvement hub gets a major upgrade
A new app and redesigned experience helps make your journey to better golf even easier.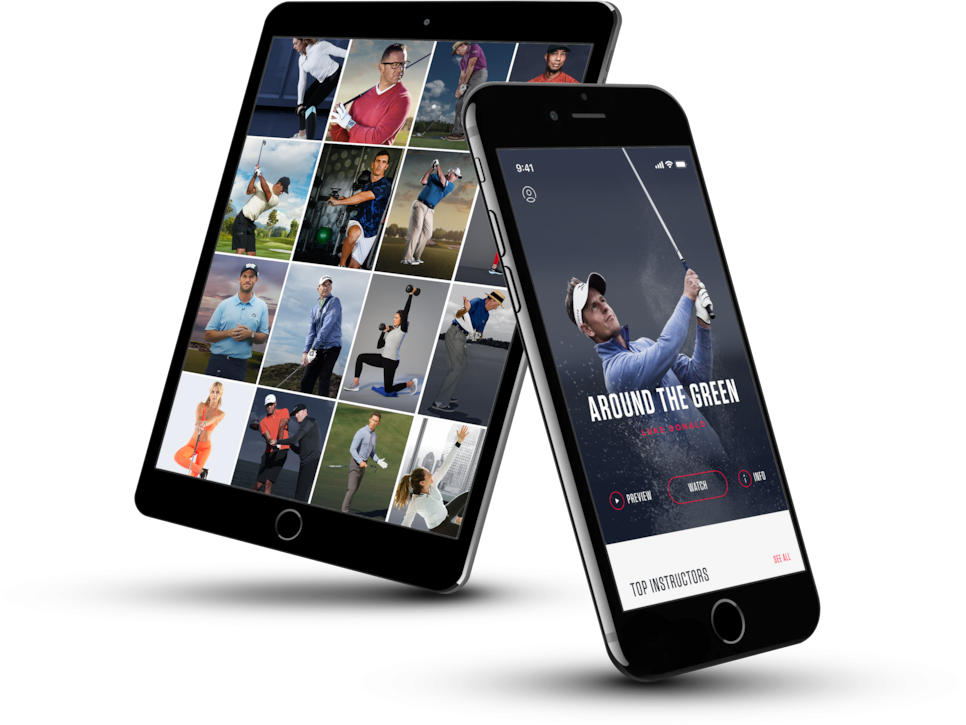 The concept for Golf Digest Schools, a video-on-demand instruction program, is to bring together the best experts in the game to create comprehensive how-to video series and to make it all available to golfers anytime, anywhere.
The content ranges from short clips on playing specific shots to step-by-step videos on improving a skill, like driving or bunker play, to wide-ranging tutorials on the whole game. And every lesson is taught by the pros you've come to expect from Golf Digest: Butch Harmon, David Leadbetter, Michael Breed, Hank Haney, plus top players like Justin Thomas, Jordan Spieth, Tony Finau and, of course, Tiger Woods. It's a who's who covering every aspect of game improvement.
Now, Golf Digest Schools just got better. With a new app (iOS and Android) and improved website, you can access the best of Golf Digest instruction in a smarter, more user-friendly way. It's the same great content—and more added every week—with new navigation tools, modern graphics and better organization. It's sure to help you find what you need fast and start getting better.
To mark these improvements, Golf Digest Schools is launching a new content feature: Quick Tips. These one-minute videos, all from Golf Digest-ranked instructors, offer simple fixes to common faults. When a nagging problem, like slicing or fat shots or the shanks, is holding you back, you're a click away from an extensive video library of straightforward, easy-to-use tips.
So whether you're ready to dig in with one of the game's top instructors on a full-scale program or just looking for some quick advice, Golf Digest Schools is your one-stop digital destination.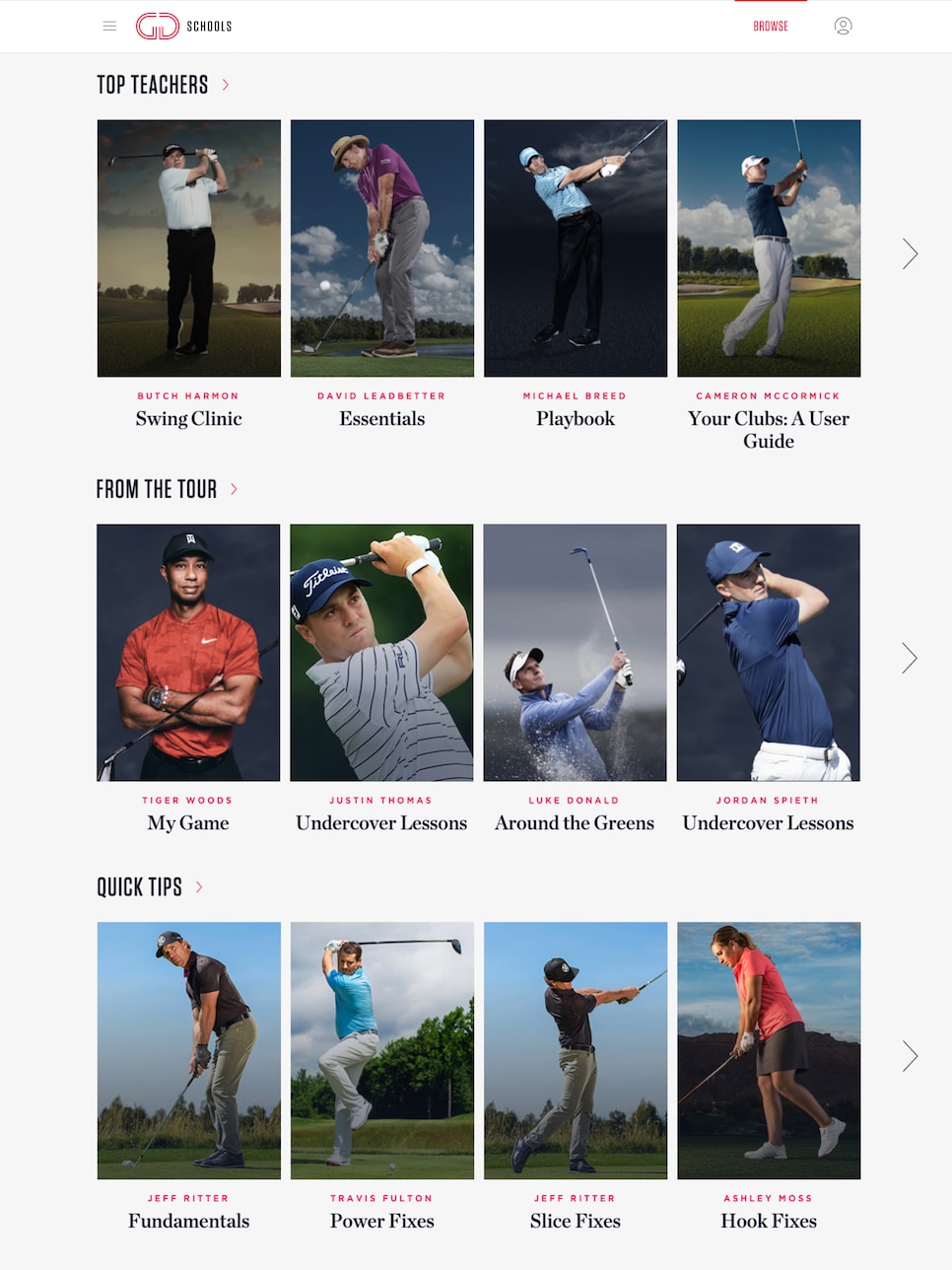 Here's a taste of what you'll find in Golf Digest Schools:
—More than two dozen series from Golf Digest's 50 Best Teachers in America
—Six full-length Butch Harmon programs, from driving to putting
—"Undercover Lessons," featuring inside-the-ropes sessions with tour players and their coaches, including six of the top 30 players in the World Golf Ranking
—Golf-specific fitness series by leading trainers as well as super-fit players like Billy Horschel, Scott Stallings and Belen Mozo
—"How to Hit Every Shot in Golf," a four-part reference guide from top teachers
—Specialized programs on power, consistency, strategy, the short game, common mistakes and many more
—Starter lessons for beginners and advance programs for better players
—Classic videos from teaching legends like Bob Toski and Jim Flick, plus the Golf Digest Clinics, featuring Jim McLean, Sean Foley and other leading instructors
If you want to develop your game, at your own pace, using remote learning, Golf Digest Schools has it all, with the best instruction in the game available on all of your devices. Golf Digest Schools is now offering 50% off an annual subscription with promo code SCHOOLS (new customers only offer ends 9/18).