The Loop
Miller: '[Tiger] needs to get off the schneid at Augusta'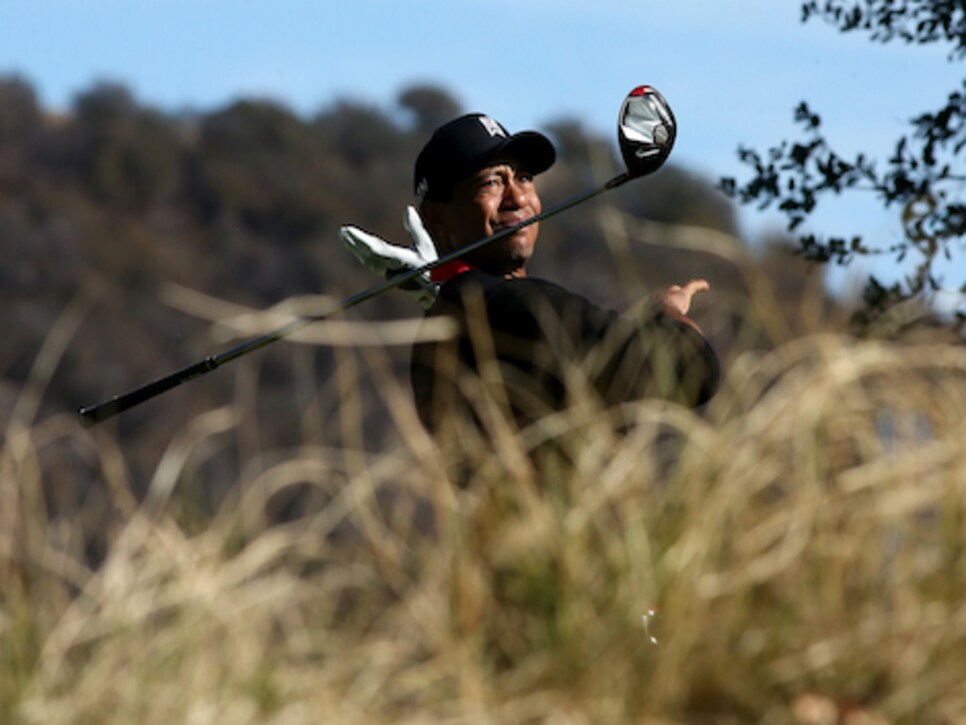 A new year begets an old topic, Tiger Woods' pursuit of Jack Nicklaus, and it begins, as it always does, with Augusta National and the Masters. The question is whether it ends there, too.
"If he wants to get off the schneid, he needs to get off the schneid at the Masters," NBC's Johnny Miller said during a conference call with reporters on Monday, alluding to Woods' streak without winning a major, now at five years. "What he does at Augusta is really important. If he were to win at Augusta, I'd almost bet you he'd win another major this year. Maybe he'd win two majors. But if he doesn't win at Augusta, I think the odds of him winning another one are not that great. I wouldn't bet against him, but he's just a different player than he was when he was younger
"It's almost a second career he's going after. He's knocking on the door, but the stuff he's doing on the weekend, I'm sure he's very concerned. Even last year he was so great on Thursday and Friday and then on the weekend he's not closing out the deal. He needs to do it in the majors. Like at Olympic [in 2012], he could have won that Open, and in the old days he probably would have won it."
Woods, who turned 38 on Monday, is at 14 majors and holding, four shy of Nicklaus' record, and with each passing year pressure to which he never seemed to succumb ("his choke-factor was off the charts," Miller said) might now be taking a toll.
"In the majors he seems to be a little bit prone to getting nervous," Miller said. "You never would say that about Tiger, but he wants it so badly. He had that desire and dream when he was young, and he looked like he was a shoo-in to get 18, 19, 20 majors, and now after five years, he's like, dang, those are hard to get."