The Loop
GW Monday: Schwartzel's controversial drop
When Charl Schwartzel requested relief from an 11th hole sprinkler head Friday at the Memorial, golf grill rooms and their online equivalent -- Twitter -- debated the legitimacy of the Masters champion's belief that a round plastic slab could interfere with his through-swing.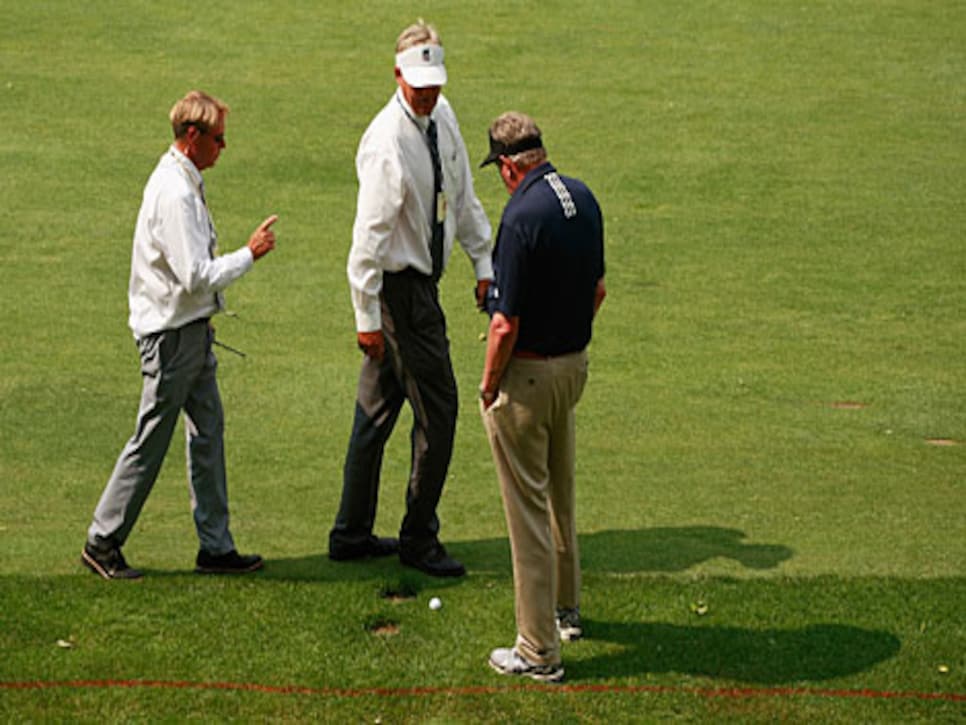 For those who could hear the television audio (or saw a replay on YouTube before the PGA Tour had the video removed), Golf Channel announcers Nick Faldo and Peter Oosterhuis were practically aghast at any thought of giving Schwartzel a drop upon hearing official Jon Brendle initially suggest Schwartzel was "not really entitled to relief."
Following the round his playing partners, Phil Mickelson and Luke Donald, endorsed Schwartzel's request for a drop, and Brendle declared that "abnormal ground conditions" around the sprinkler head -- not the obstruction itself -- ultimately led him to grant the request.
What riled some -- and perhaps opened the 26-year-old South African to unfair charges of bending the rules -- was that in using his one club-length worth of relief, Schwartzel was able to go from a terrible sidehill lie in the intermediate cut to a flat stance in the pristine fairway.
He subsequently hit the par-5 green in two, instead of likely laying up. Although Schwartzel merely used the rules to his advantage, as with so many incidents of late, the debate should ultimately have centered around the rule itself. A club-length from a sprinkler head is nearly always excessive and -- in this case -- instead of protecting the integrity of the game, opened the player up to unfair accusations.
(Photo: Scott Halleran/Getty Images)