News
Yani Tseng making history at a rapid rate
COLORADO SPRINGS, Colo. -- Part of the beauty of sports is the way it revisits the past while moving forward. The record book is a roadmap through time that makes bygone events and players from previous eras return to the competitive stage as they are measured against contemporary athletes. This week at the Broadmoor Golf Club in the foothills of the Rocky Mountains will be such a trip through time.
Here, in 1995, Annika Sorenstam won the first of her 72 LPGA tournaments, 10 major championships and three U.S. Women's Open titles. It was a shocking upset by the shy, short-hitting, 24-year-old Swede who finished one stroke in front of Meg Mallon and two clear of Betsy King and Pat Bradley -- all of whom were already multiple-major winners and among the most intimidating forces on tour.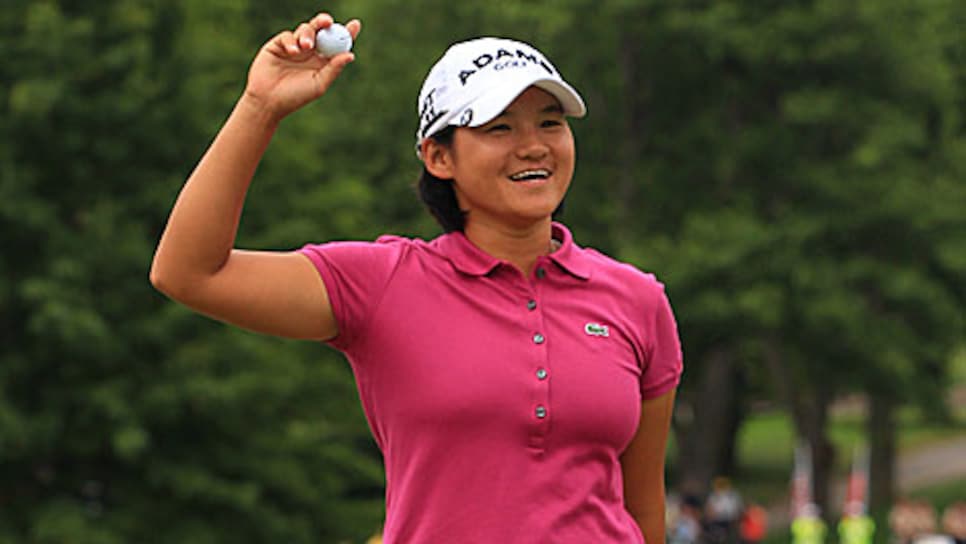 Yani Tseng has a chance to complete the career grand slam this week.
The under-the-radar Sorenstam got a lot of help in the final round as Mallon closed with a 74 to Annika's 68, and few would have predicted at the time that it was the beginning of a career that would wind up enshrined in the World Golf Hall of Fame. Yani Tseng, however, does not come into this year's U.S. Women's Open obscured by the cloud of modest expectations. She has already set the bar high.