The Loop
An easy way to manage your golf leagues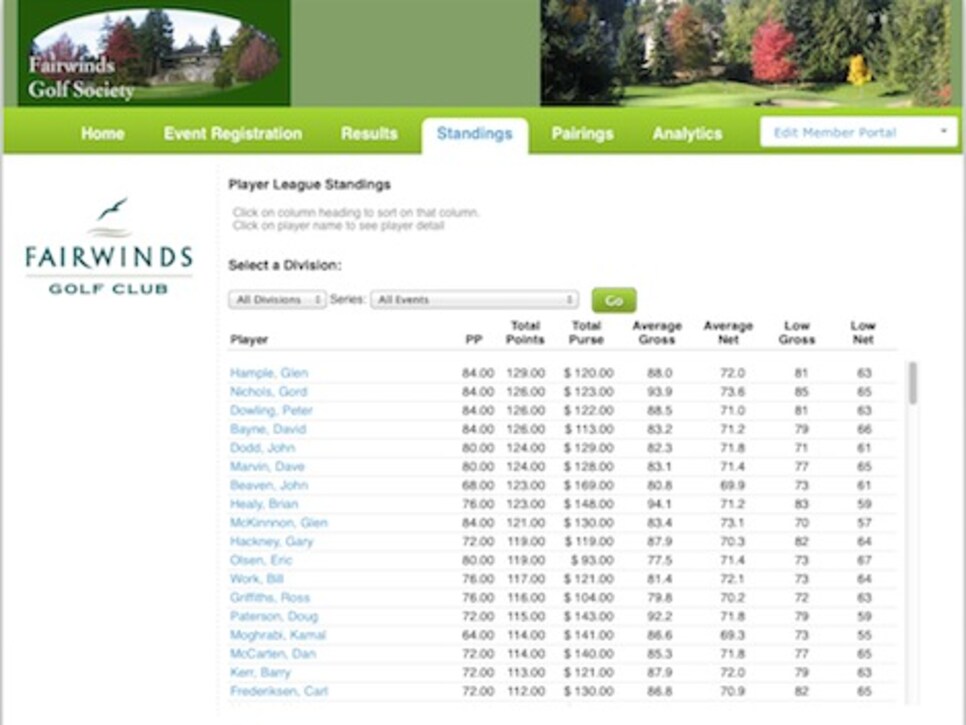 Those who manage golf leagues (and suffer the headaches associated with doing so) might want to pay attention to this: A sophisticated, but simple solution called GolfLeagueGenius.com.
It is the latest offering from Golf Genius Software, which previously introduced GolfTripGenius.com, designed to help organize buddies trip.
"We wanted to create a platform for league organizers and golf profedssionals, whoever takes on the role [of managing leagues]," Billy Condon, director of marketing for Golf Genius Software, said. "It's making their job easier. Instead of two or three hours it's reduced to 15 minutes."
GolfLeagueGenius.com is set up to handle tournaments played in any format or even multiple formats (say, a Stableford scoring event that includes a skins game), pairings, standings, scoring (with handicap indexes) and payouts.
"With a couple of clicks, you have a season-long schedule optimizied to your preferences," Condon said. "Our mission is to make sure everyone plays with everyone else before there's a repeat. We have a league in Florida that wants every foursome with handicaps as close as possible to all other groups. Say a foursome's handicap indexes add to 60.2. We might have a range of, say, 59.5 to 61.4."
A free mobile app is available, too, allowing each group to input its scores (provided cell phones are allowed on the course), producing a live leaderboard. A custom member website also is included.
The cost is $12 a golfer for the season, an introductory offer. On April 1, the cost will go to $15 a golfer for the season.