The Loop
Golf MTRx: A different way to improve swing mechanics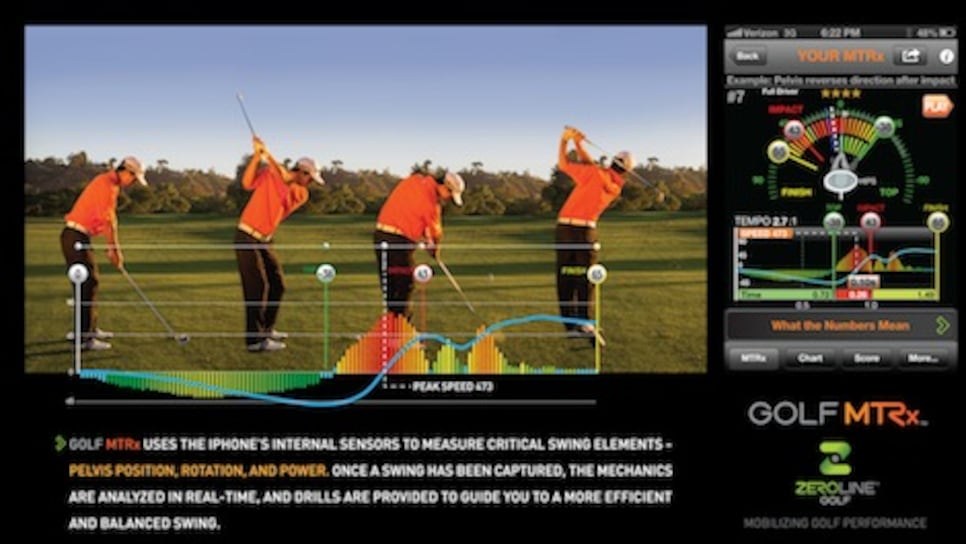 Sensors and apps that provide swing analysis are in vogue these days, but Zeroline Golf has introduced a system that differs from others.
Golf MTRx does not come with a sensor. Instead it uses an iPhone's "integrated gyroscope to measure how the body moves," Tom Gibbings Jr., the CEO of Zeroline Golf said. Secure the iPhone to the hip by tucking it under the belt or with a belt holster and swing information is relayed to an app on the phone.
What it measures is the motion of the pelvis, "the foundation of a powerful and efficient golf swing," Golf MTRx said on its website.
"It's measuring all your rotational numbers," said Devin Fitzmaurice, co-founder and company COO, as well as the owner of the San Diego Golf Institute. "How far you rotate on your back swing, impact position and finish position." It measures tempo, rotational speed, acceleration and deceleration, as well.
Golf MTRx identifies elements that are incorrect in one's swings, then "proscribes drills where [you're] having problems," Fitzmaurice said. "It's really straight forward. It talks you through the process. It shows you where you can use improvement and then gives you excercises and drills."
The cost of Golf MTRx is $29.99 and is available through the iTunes store. It works with the iPhone 4, 4s and 5 as well as the fourth and fifth generation iPod Touch.