Best in State
The best golf courses in Alaska
Alaska might be the largest state in our country by size (586,000 square miles, more than double the size of Texas), its footprint as a golf state is one of the tiniest. Of course, the golf season is super short—but given the nature of the land and its practical uses, there are not many great golf courses in Alaska.
We struggle to find panelists who travel up to play the courses in Alaska, so the below rankings are a result of a dozen or so evaluations from our rankers.

Public
Fort Richardson, AK
The Creek course at Moose Run—America's northernmost 36-hole facility—is currently ranked No. 1 on our Best in Alaska list. Narrow fairways and strategic bunkering demand quality ball-striking, especially on the split fairways at the fourth and fifth holes. This military course is adjacent to Joint Base Elmendorf-Richardson and is set at the base of the Chugach Mountains, offering impressive views.
View Course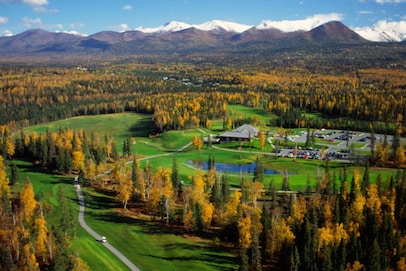 A longtime fixture near the top of our Best in Alaska list, Anchorage Golf Course offers stunning views of Denali—the tallest mountain in North America—and the downtown skyline. At just 6,600 yards from the tips, it's not a long course but the fairways are closely guarded by thick pines. The course plays along hilly terrain and features subtle doglegs, requiring proper shot placement to avoid being blocked by the lurking pines. It's not unusual to have moose strolling the fairways. After hosting the 2022 U.S. Senior Women's Amateur, the USGA has now hosted one of their championships in all 50 U.S. states.
View Course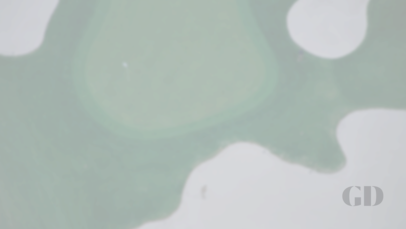 Situated in a residential community just outside Anchorage, Settlers Bay has previously been ranked among our Best in Alaska. The front nine is tree-lined and relatively straightforward, while the back nine features several elevated tees that offer beautiful views of the surrounding mountains. The course has previously hosted local USGA qualifiers for the U.S. Open and U.S. Mid-Amateur.
View Course