What to wear at the Waste Management Phoenix Open
The Waste Management Phoenix Open is one of the more unique golf events when it comes to fan experience. With around 20,000 fans a day flooding the grounds at TPC Scottsdale and a majority coming from the local colleges, things tend to get a little…rowdy. Since this is arguably golf's biggest party on tour, fans tend to push the boundaries fashion-wise. Here's what to wear if you're spending the weekend at the infamous 16th stadium hole grandstands.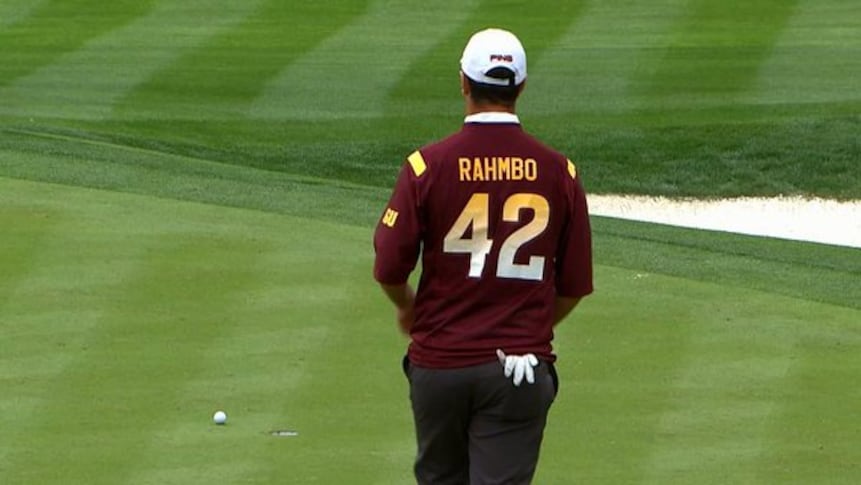 ASU Anything
With Arizona State University a quick 20 minutes from the course, and notable alum Phil Mickelson and Jon Rahm in the field, expect to see a lot of maroon and gold. Rahm's "Rahmbo" No. 42 Jersey from last year was a hit. The Sun Devils' web store lets you make your own for just $100.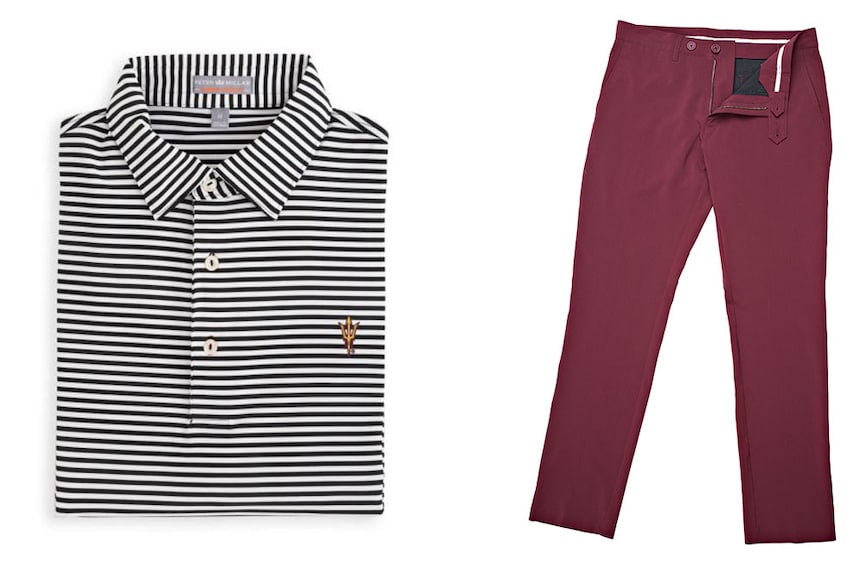 For a less obvious ode to ASU, Peter Millar's Arizona State Trident Competition Performance Polo ($100) from the company's collegiate collection should do the trick. Devereux's Prescott Claret Pant ($120) doesn't have the trident logo, but matches the school colors pretty perfectly.
SHOP PETER MILLAR ASU COLLECTION
Scott Halleran
NFL on the PGA Tour?
Rarely will you find an NFL jersey at a PGA tournament, but the Phoenix Open is certainly the exception. Boisterous fans, well-stocked bars AND it is the same weekend of the Super Bowl, the Patriots jerseys are bound to come out.
Photo By: Scott Halleran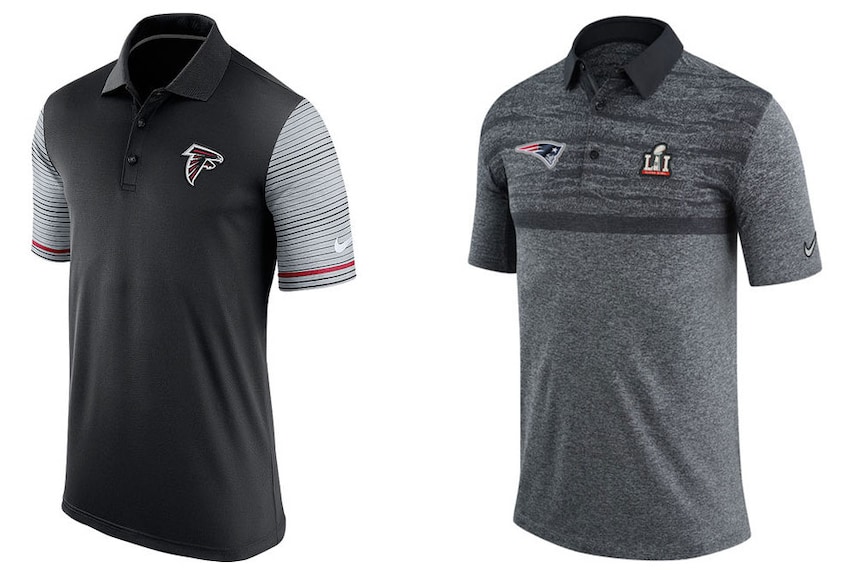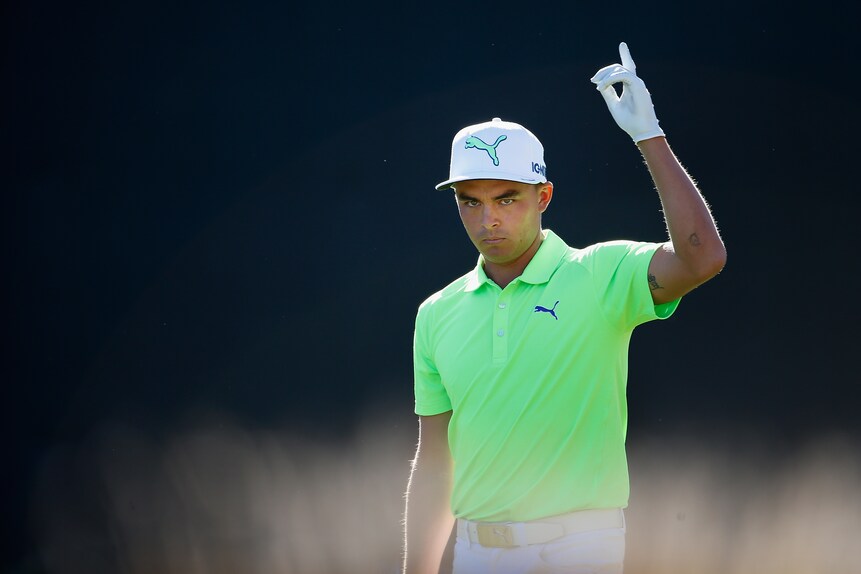 Christian Petersen
Don't forget the limes!
Fluorescents are often an eyesore on the course. Against the turf, you have to be careful what shades of green come out, but this tournament is where to don the brightest, most shocking pieces in your closet.
Photo By: Christian Petersen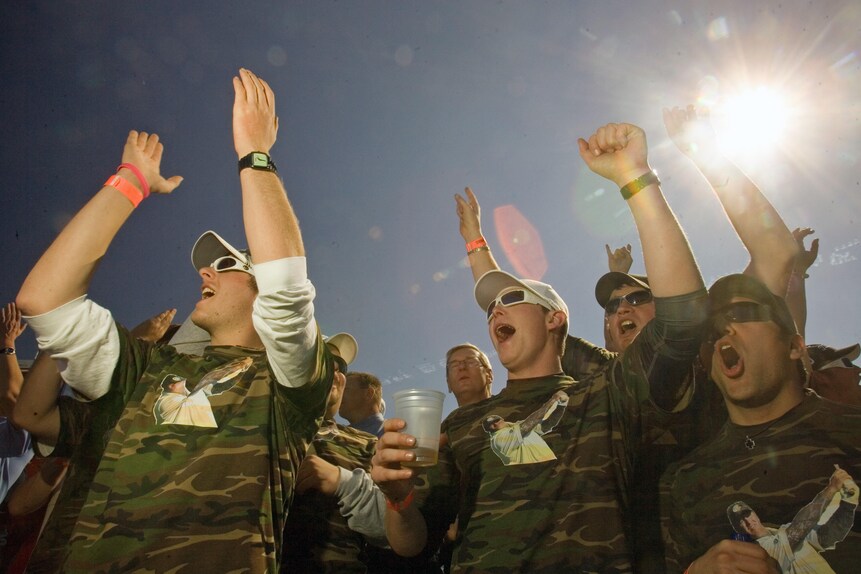 Stick out in camouflage
Bubba Watson has reintroduced camo to golf, and he tends to draw a lot of attention at the stadium hole. The print isn't a great disguise on the golf course so you're sure to get noticed in the packed grandstands.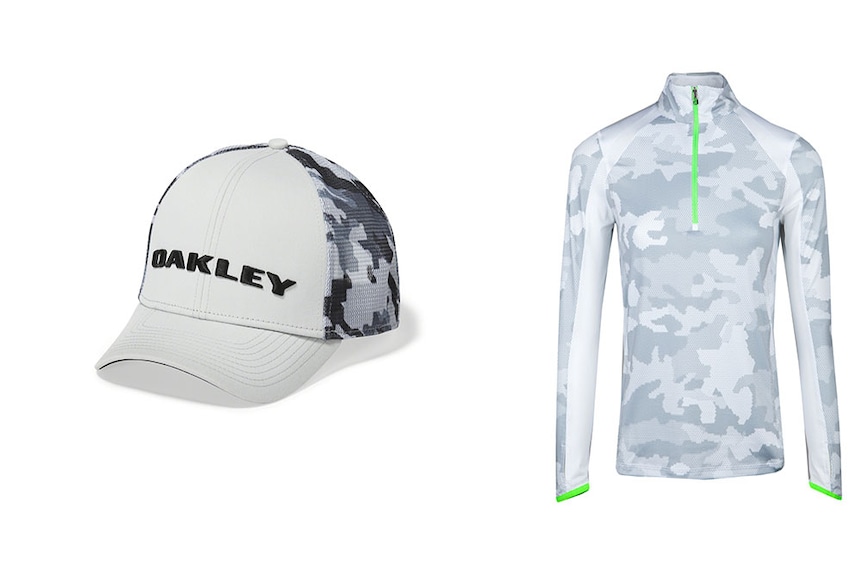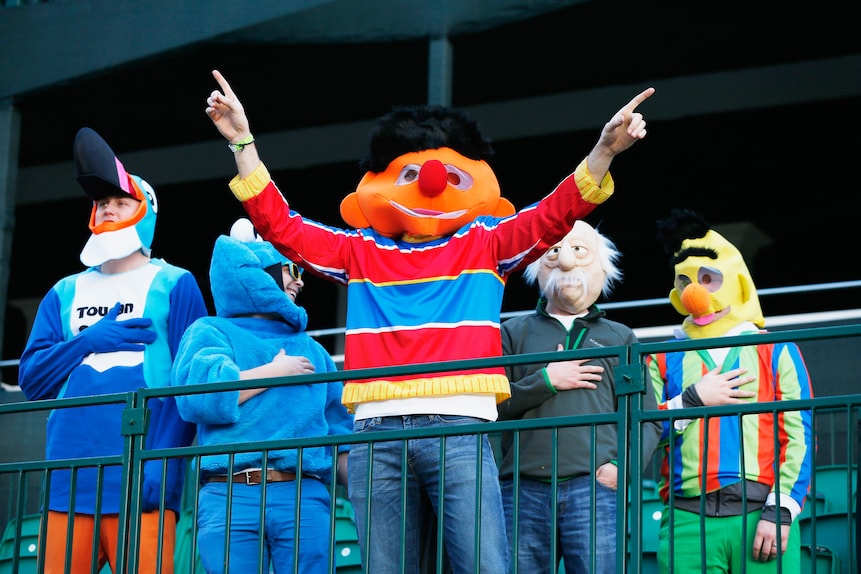 Scott Halleran
The most important rule: there are no rules
Golf might be one of the more button-upped sports out there, but there is still room for expression, especially at tournaments like the Waste Management Phoenix Open. So take advantage of the lackadaisical atmosphere and take a risk fashion-wise and have a little fun!
Photo By: Scott Halleran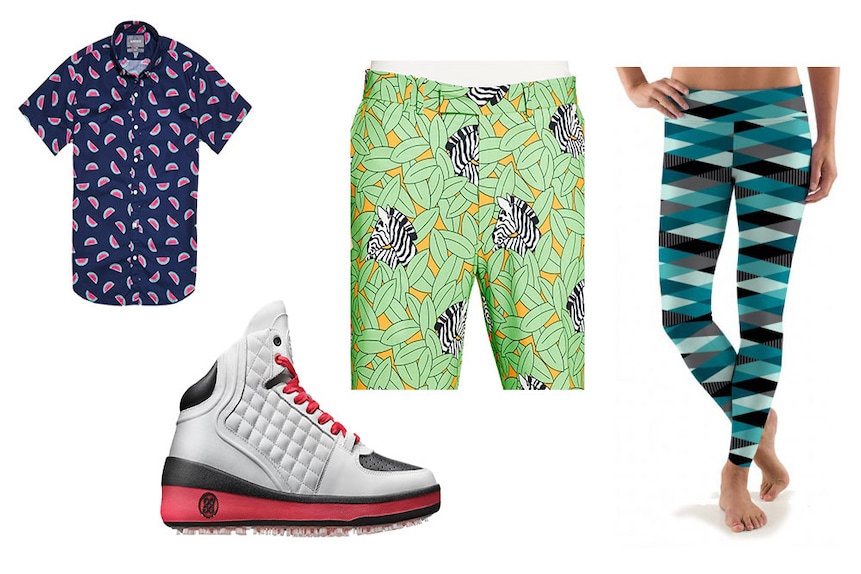 The most important rule: there are no rules