The 11 most famous landmarks in golf
What are the most famous landmarks in golf?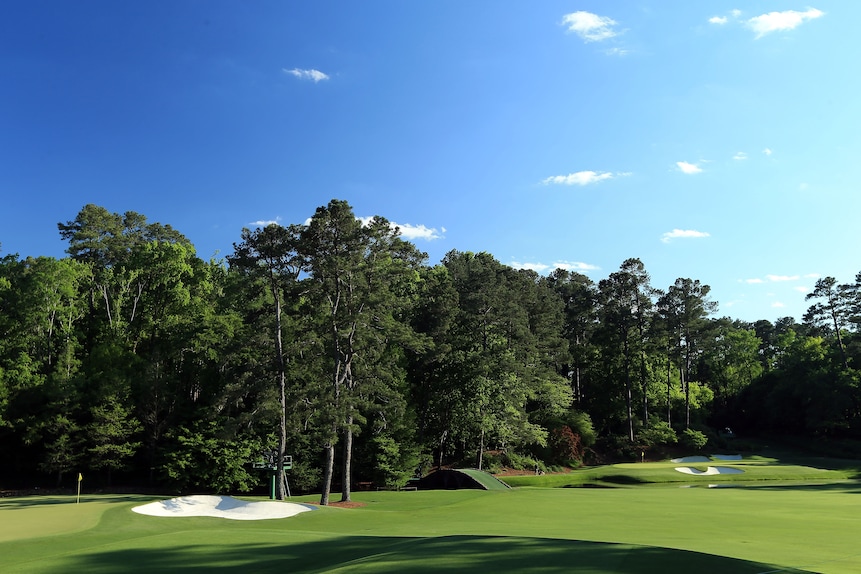 Getty Images
Amen Corner, Augusta National Golf Club
An area so sacred that it has multiple landmarks -- Rae's Creek, the Hogan and Nelson Bridges -- within its confines.
Photo By: Getty Images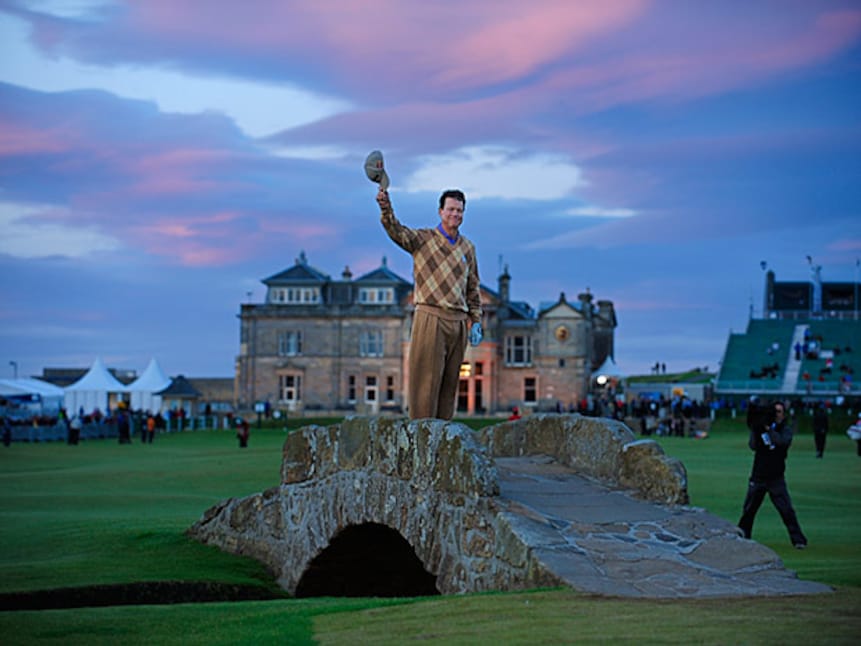 Swilcan Bridge, Old Course at St. Andrews
Astonishing not only because the game's greats pass over the stones at St. Andrews' 18th, but the links' public nature gives the common man a chance to walk through history as well.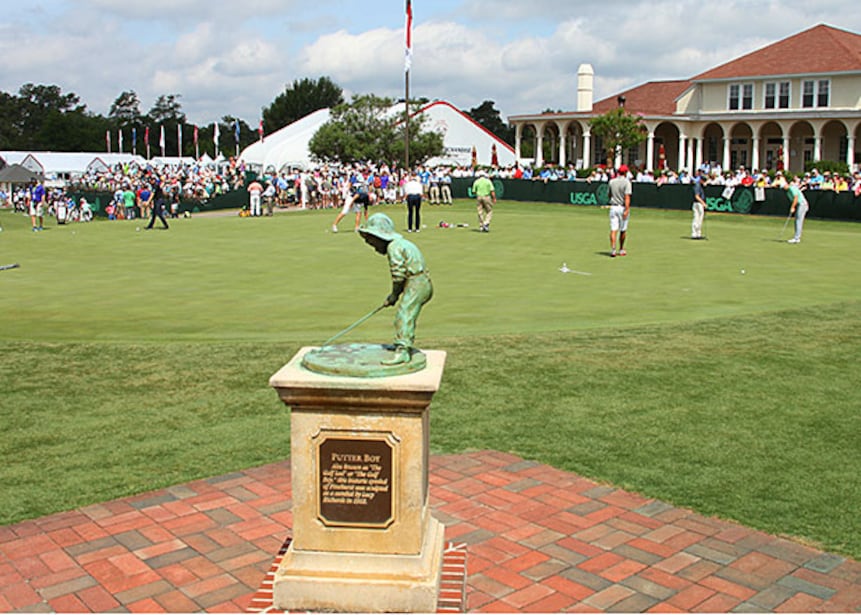 Putter Boy, Pinehurst No. 2
Originally known as "Sundial Boy" until the 1970s, the statue was briefly located in the World Golf Hall of Fame. However, it returned to the Pinehurst clubhouse in 1990, residing once more by the Pinehurst putting green.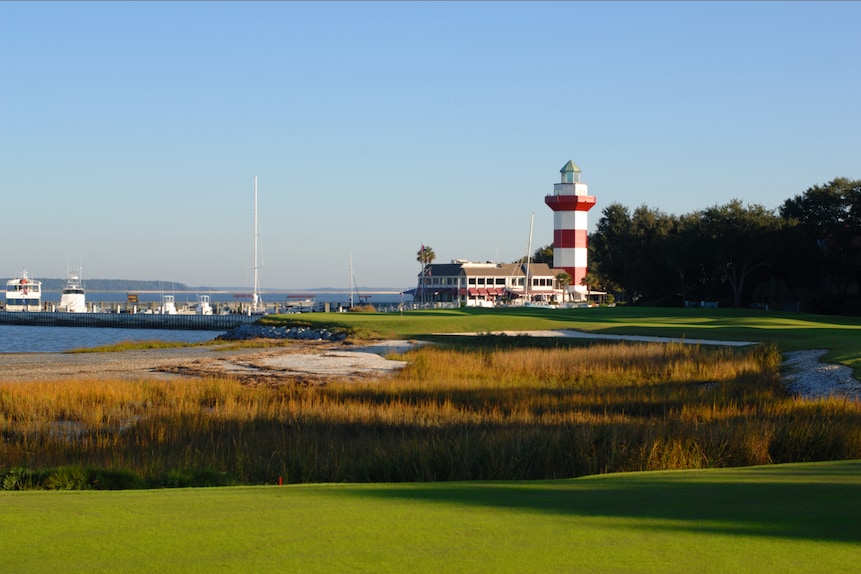 Lighthouse, Harbour Town Golf Links
Originally built as a navigational aid, the candy-cane lighthouse quickly became a tourist attraction thanks to exposure from the Heritage Classic.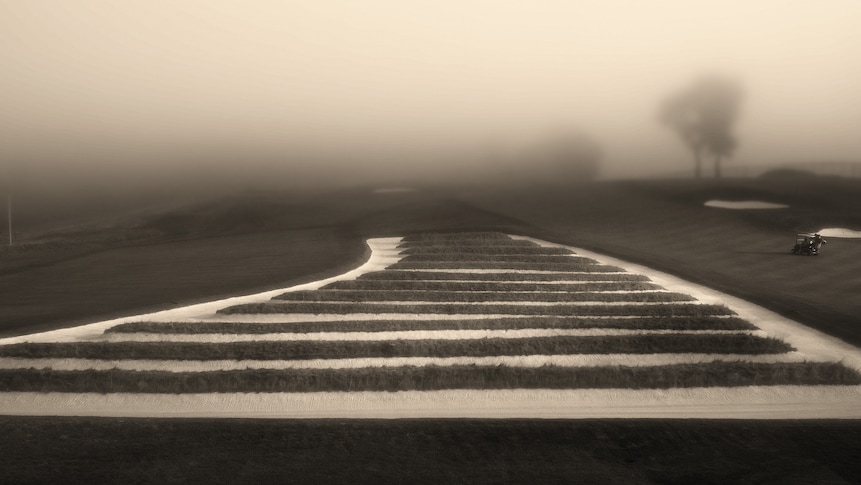 Church Pew bunkers, Oakmont Country Club
Although I'm sure this Pennsylvania monument loses its luster if a golfer happens to find his ball in the sand.
US PGA TOUR
17th hole, TPC Sawgrass
Only 130 yards, Sawgrass' signature hole reportedly drowns more than 100,000 golf balls per season.
Photo By: US PGA TOUR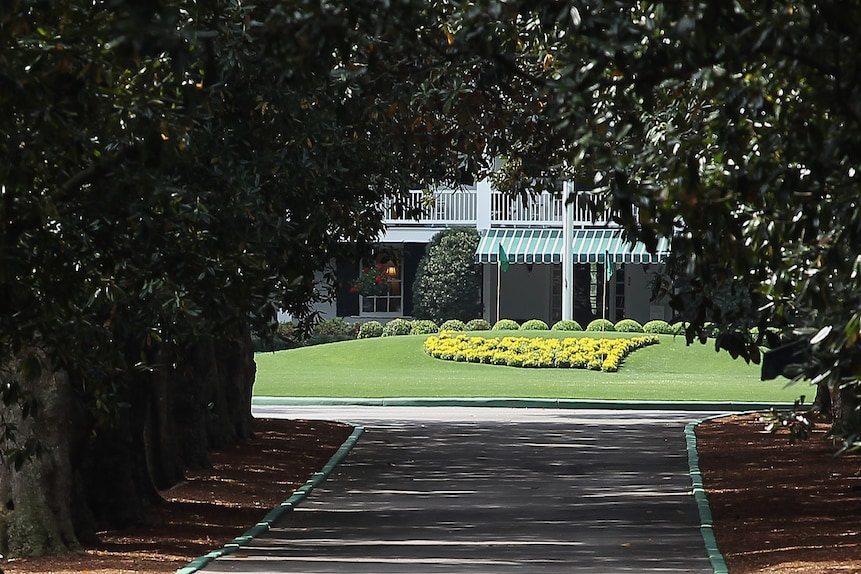 Getty Images
Magnolia Lane, Augusta National Golf Club
The magnolias, 60 in total, were planted in the 1850s by the Berckman family, which operated a nursery on the premises.
Photo By: Getty Images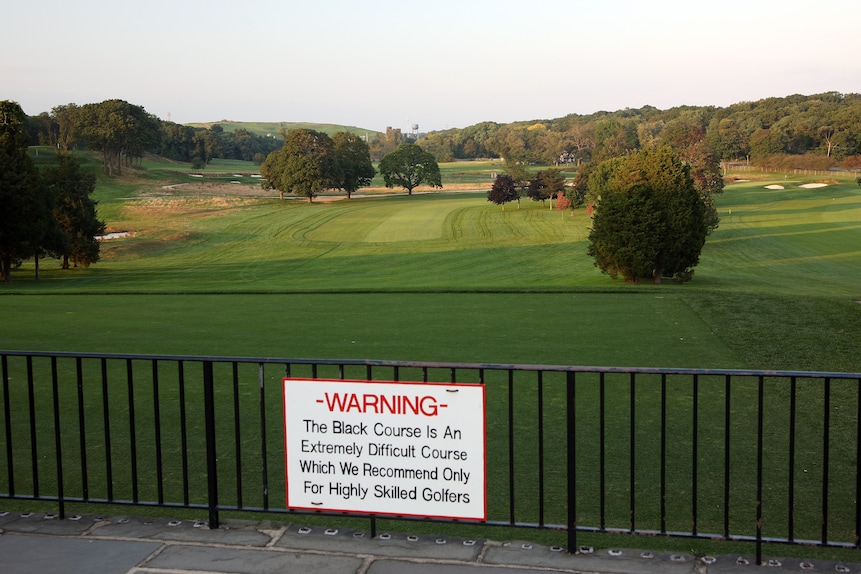 Getty Images
Warning sign, Bethpage Black
While extremely cool, I don't think it's ever successfully dissuaded a golfer from playing the Black. Although, after their round, perhaps they wished otherwise.
Photo By: Getty Images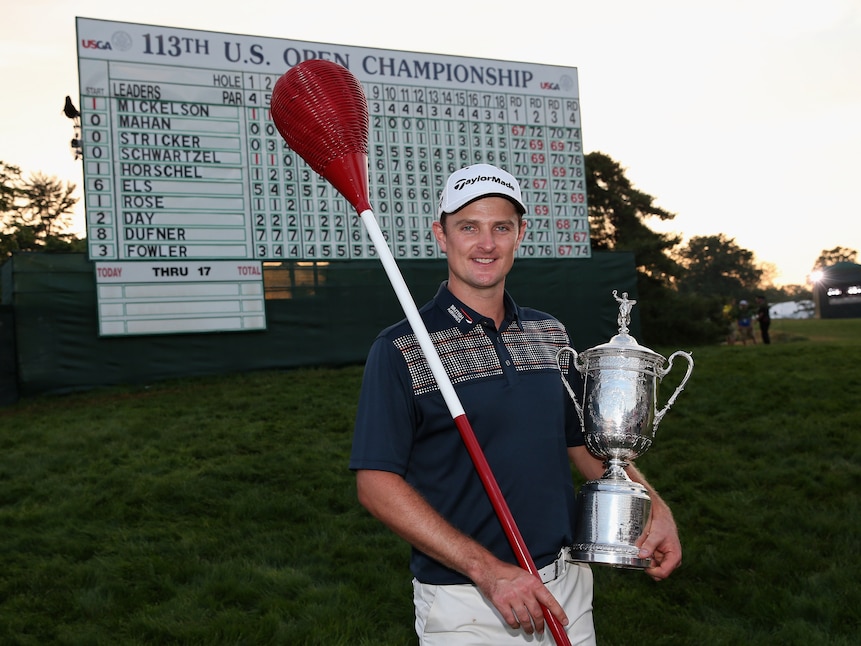 Getty Images
Wicker baskets, Merion Golf Club
Fun fact: Any player that wins a USGA event at Merion receives a wicker basket flagstick from the club as a souvenir.
Photo By: Getty Images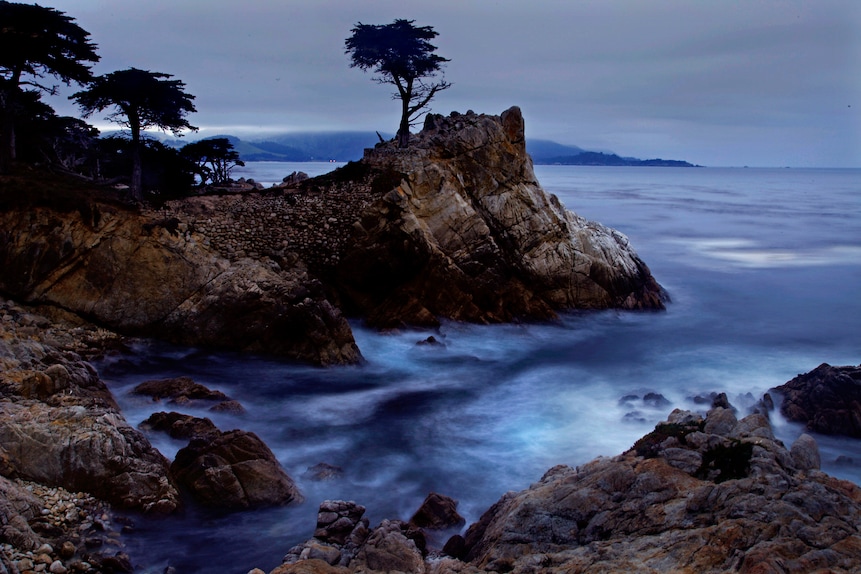 LA Times via Getty Images
Lone Cypress, between Cypress Point Golf Course and the Pebble Beach Golf Links
Seen in the Pebble Beach logo, the Monterey Cypress is indigenous to the area. Called the "most photographed tree in the world," the cypress is now held up by steel cables.
Photo By: LA Times via Getty Images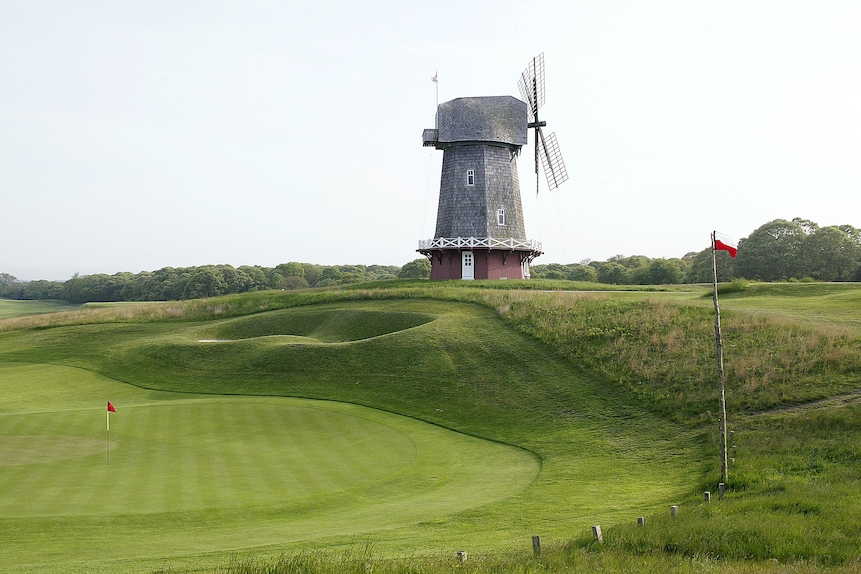 Sports Illustrated/Getty Images
Windmill, National Golf Links of America
Built in 1916 to cover up a water tower, the windmill is not only a symbol of the club, but serves a practical purpose, storing golf maintenance equipment inside its doors.
Photo By: Sports Illustrated/Getty Images