Happy National Mulligan Day! The 9 do-over moments from golf in 2016
In honor of this revered "holiday," here are the nine biggest do-over moments from the past year in golf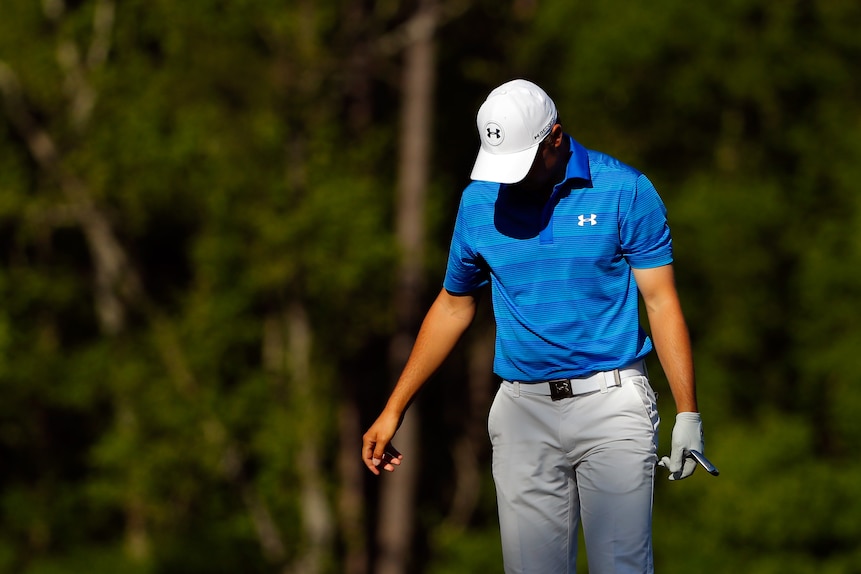 Getty Images
Jordan Spieth: The Masters
For those that need a refresher, the 2015 Masters champ entered Augusta National's back nine on Sunday with a five-stroke lead. However, after back-to-back bogeys, Spieth came to the 12th hole and dumped two in Rae's Creek. He walked away with a quadruple bogey, ultimately losing the Masters by three shots.
Photo By: Getty Images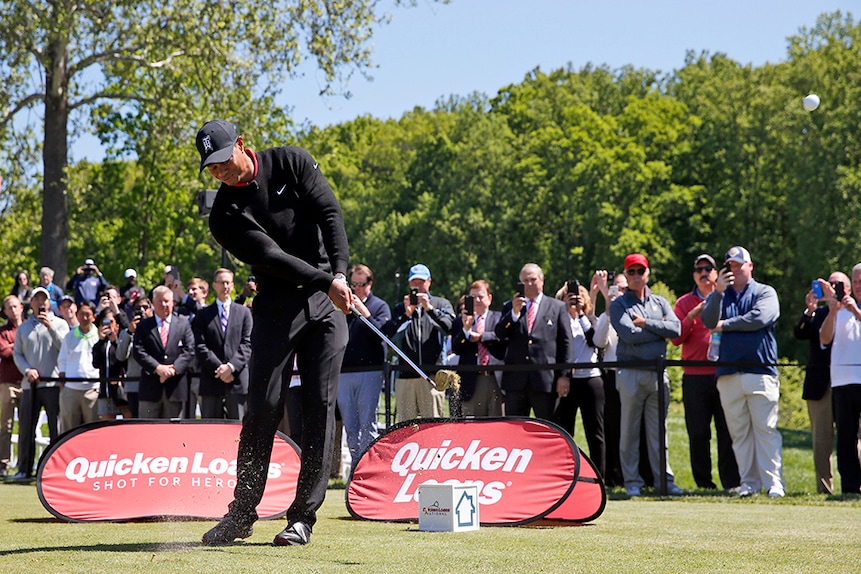 AP
Tiger Woods: Quicken Loans National
Make that multiple mulligans for Woods, who
hit
three consecutive ceremonial balls in the water during a media function for the Quicken Loans National. Though it didn't come in tournament play, the spectacle was so eye-wincing that it was regarded as Tiger's "Willie Mays
moment
".
Photo By: AP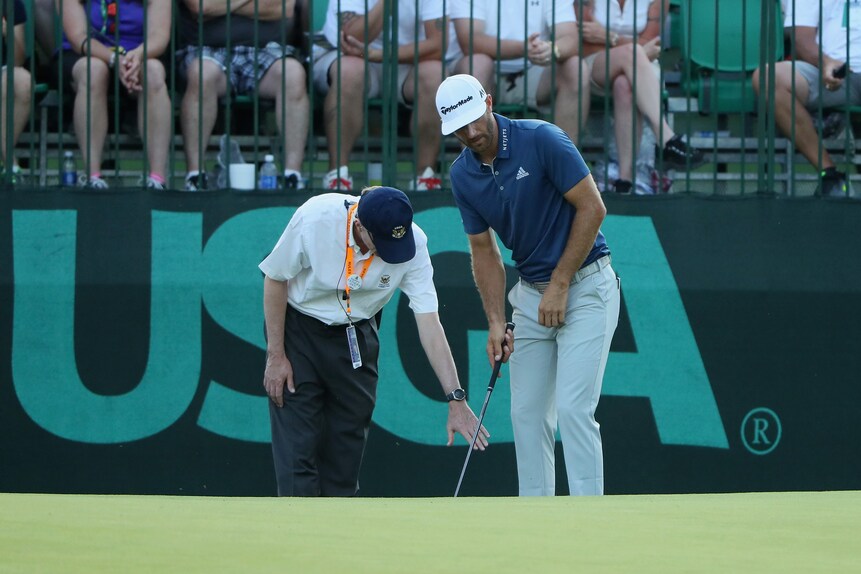 Getty Images
USGA: U.S. Open
Forget the archaic nature of the "ball moving at address" penalty. That the USGA waited seven holes before informing Dustin Johnson that he
might
get penalized for the incident at the fifth green
damaged
the organization's standing with many players, media and fans.
Photo By: Getty Images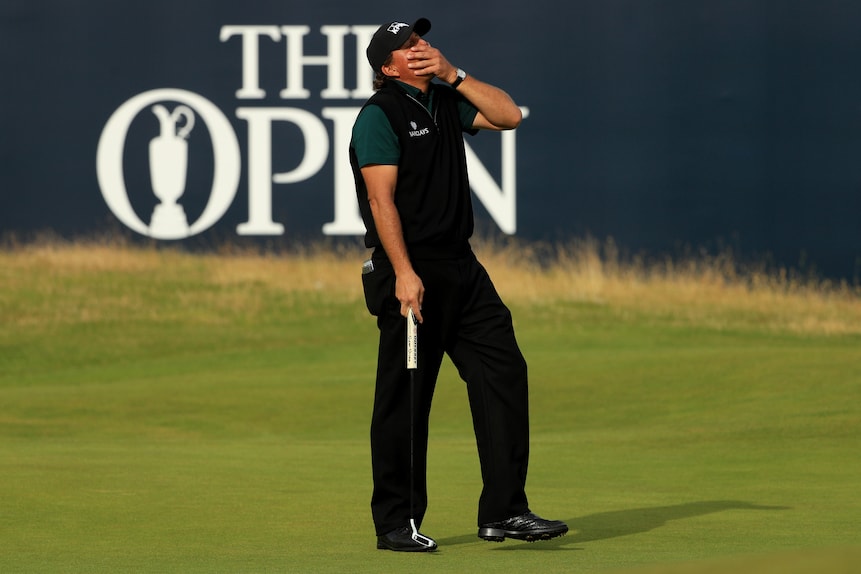 Getty Images
Phil Mickelson: Open Championship
Scientists are still analyzing how Mickelson's
attempt
for golf's first 62 in a major didn't drop.
Photo By: Getty Images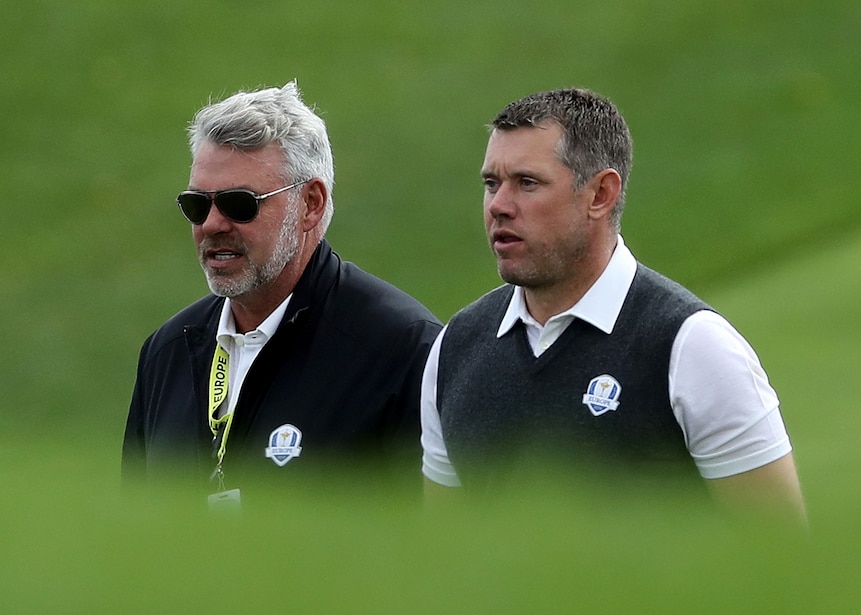 Getty Images
Darren Clarke: Ryder Cup
To be fair, one of Clarke's captain's selections, Thomas Pieters,
was
Europe's breakout performer at Hazeltine. Alas, the same could not be said for Clarke's two veterans in Lee Westwood and Martin Kaymer. The duo went 1-6 in seven matches as the Euros fell 17 to 11 to the Americans. Also not helping? One of the players Clarke left off the team, Alexander Noren, has won twice since the picks were announced.
Photo By: Getty Images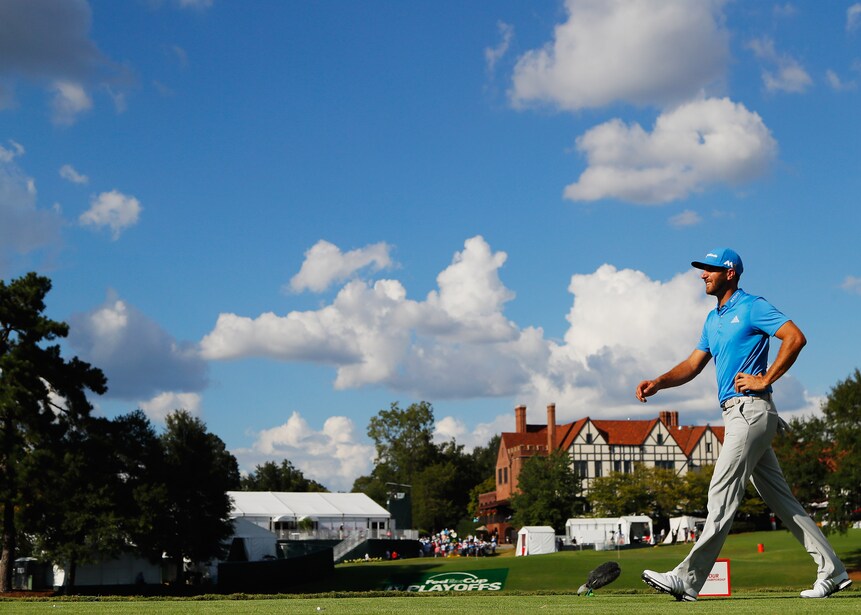 Getty Images
Dustin Johnson: Tour Championship
Johnson rolled through the first three days of the Tour Championship and looked to be a lock for the FedEx Cup. But in a round where only five players in the field failed to shoot par or better, DJ, in the final group, turned in a three-over 73, giving the cup -- and its $10 million prize -- to Rory McIlroy.
Photo By: Getty Images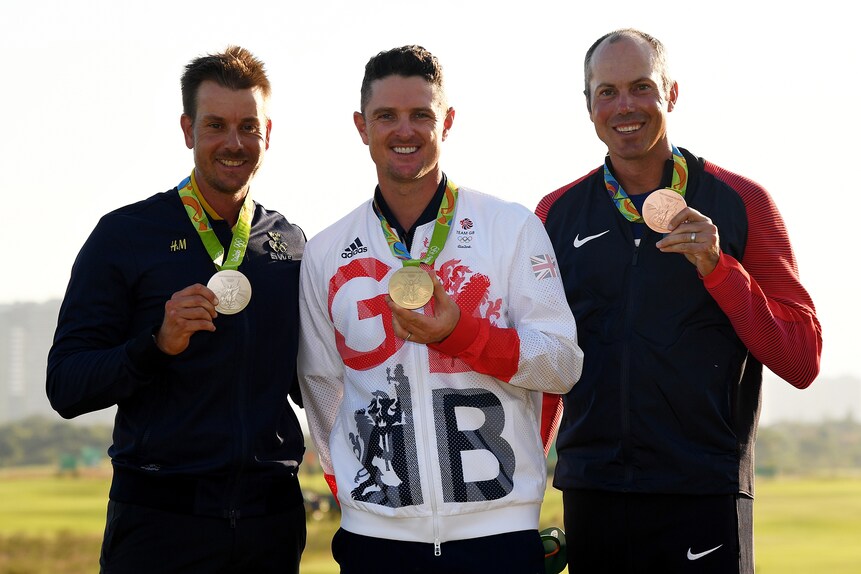 Ross Kinnaird/Getty Images
Olympic Dropouts
Due to health fears or indifference, six of the top 10 Olympic qualifiers -- Dustin Johnson, Jason Day, Jordan Spieth, Rory McIlroy, Adam Scott, Branden Grace -- withdrew from the Rio competition. Yet despite the negative lead-up to the event, golf's return to the Summer Games proved to be a rousing
success
, so much so that many of the WDs have already expressed interest in the 2020 tournament in Tokyo.
Photo By: Ross Kinnaird/Getty Images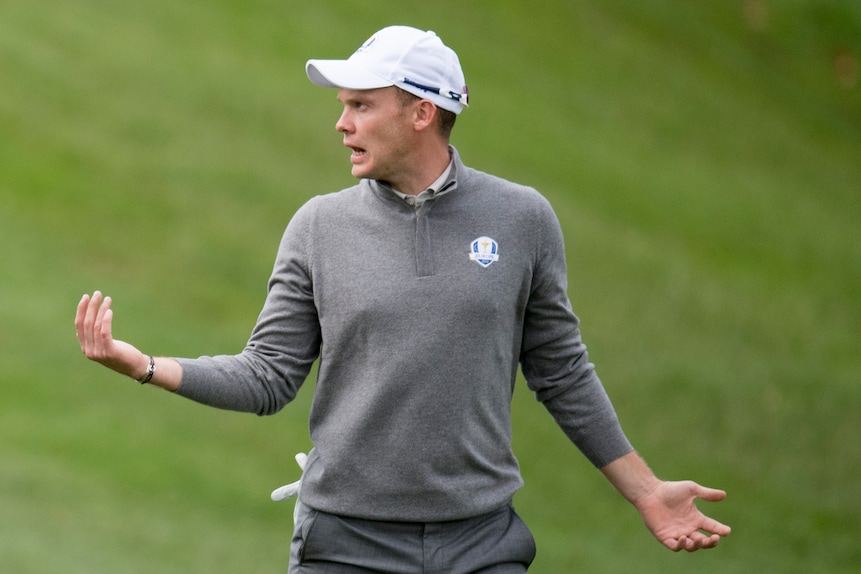 AFP/Getty Images
Pete Willett: Ryder Cup
Yes, his Ryder Cup
piece
was misunderstood satire, and the American fan base didn't do itself any favors by ultimately proving Pete's words true. Nevertheless, the letter transformed into a giant headache for his brother Danny, who sputtered to losses in all three matches in his first Ryder Cup appearance.
Photo By: AFP/Getty Images
Streeter Lecka/Getty Images
Tiger Woods: Safeway Open
A double-whammy, as it's applicable towards his early September
letter
expressing intent to play in Napa AND his Friday
committal
to the tournament, only to withdraw three days later. One could make the case Woods needs a do-over for the entire 2016 season.
Photo By: Streeter Lecka/Getty Images