Equipment
8 Things You Can Learn About Your Equipment From Danny Willett
The Masters is over, which means everyday golfers are more eager than ever to get out on the course. Before you do, here are a few takeaways you can glean about your own golf clubs from the newly crowned Masters champ, Danny Willett.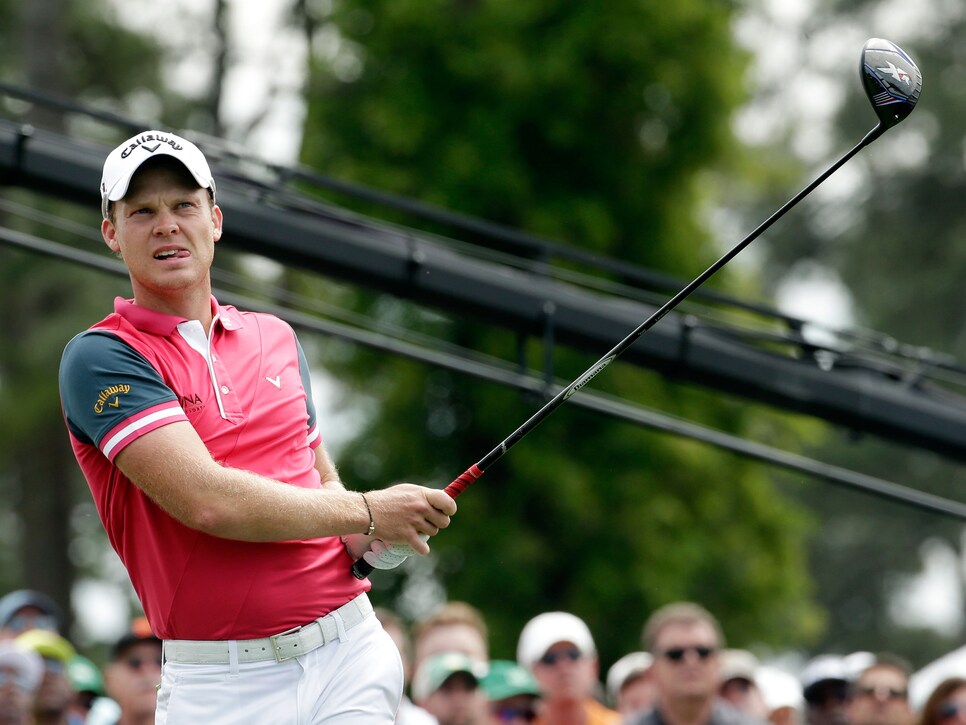 Don't over-test a driver
Some players conduct arduous testing before settling on a driver, but Willett pretty much stuck with his gut when changing to a 9-degree Callaway XR16 at the start of the year. "I didn't hit too many balls with it before it went straight in the bag," Willett said. "It gave me a little more ball speed and helped me control my ball flight. So it was a win-win."
Space the weights in your wood shafts
This is something most amateurs pay zero attention to, but they should. There should be a progressive shift in the weight of the shaft in your woods, with the driver being lightest. Willett goes from a 60-gram driver shaft to a 70-gram 3-wood to an 80-gram 5-wood. Amateurs would do well to employ similar 10-gram spacing.
Ditch conventional long irons
Even the Masters champ and now ninth-ranked player in the world can benefit from a little help in his long irons. Instead of conventional long irons, Willett employed a pair of utility irons at Augusta National, boosting height and forgiveness. And who couldn't use an extra dose of that on the long irons?
Photo By: Getty Images
Match your clubs to the course
Perhaps the most underutilized aspect of equipment by everyday players is set makeup. At the Masters, Willett carried a 2- and 4-utility iron, but not a 3-utility. Why? Because he felt there were no shots where he needed that club. Instead, Willett added a 19-degree 5-wood he felt would give him the length and height necessary for the second shots into some par 5s. The takeaway: Think about the course you're playing and what shots you will need, then make sure you have the proper 14 clubs.
Photo By: Getty Images
Don't make the game harder than it needs to be
Better players tend to love those butter-knife blades, but Willett knows not to make the game more difficult. He uses Callaway's Apex Pro irons, a model some would consider a more-forgiving players iron. Earlier in his career, Willett used Ping's S56, another forgiving players iron. In between he tried Callaway's X-Forged 13, which was more of a true blade. It was a short-lived experiment.
Photo By: Donald Miralle
Try lighter weight iron shafts
True Temper's Dynamic Gold X100 shafts weigh around 130 grams, but the X100 Superlites in Willett's irons weigh more than 20 grams less at 109 grams. The lighter weight provides a boost to swing speed, providing a little more pop. It also won't make it feel like you're swinging a sledgehammer.
Photo By: Getty Images
Bounce is your friend
Although many players opt for less bounce at the Masters, Titleist's master wedge craftsman Bob Vokey has long favored the saying, "Bounce is your friend." Willett's wedges at the Masters didn't have an unusual amount of bounce—11 degrees in his 47- and 54-degree, and 9 degrees in his 58—but it was more than enough to provide some versatility.
Photo By: Donald Miralle
Find a putter alignment system that works for you
Putters are highly individual clubs that come with some form of an alignment aid. Find one that resonates with you. For Willett, that was the contrasting color on the head of Odyssey's Versa #1 Wide White/Black/White putter. That might not be right for your game, but the point is that you probably need to look at a fair number of things that don't catch your eye before you find one that does.
Photo By: Getty Images