2016's most controversial moments in golf
The year 2016 was one of the sport's most compelling seasons in quite some time. And a major part of that captivation surrounded controversy. Here are 2016's most controversial moments in golf.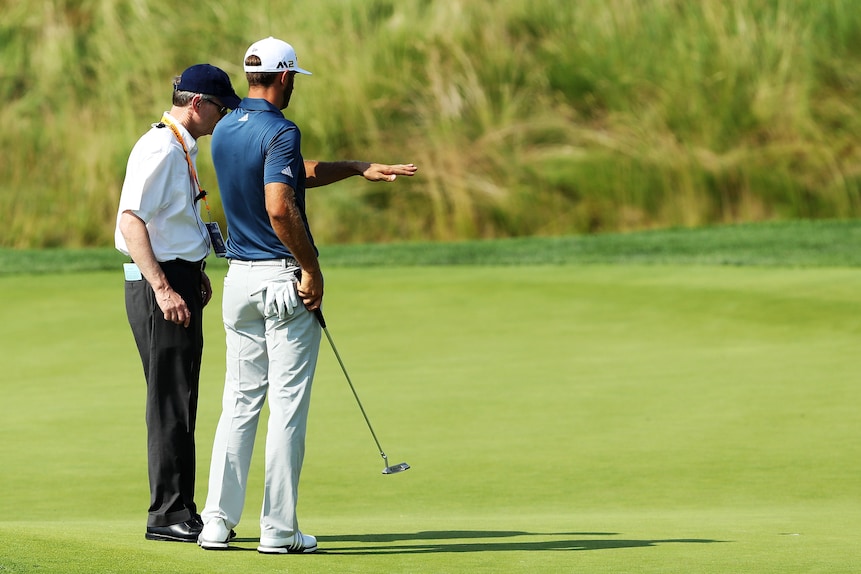 Getty Images
USGA Drops The Ball At U.S. Open
From the subjective nature of the rule to the haphazard handling of the incident, the USGA made "a big bogey" in the words of executive director Mike Davis in stroking Dustin Johnson for a moving ball penalty during the final round of the U.S. Open. It was a public relations disaster, one that could have been amplified had Johnson lost the tournament. At least the USGA had the decency to
amend
the rule for 2017.
Photo By: Getty Images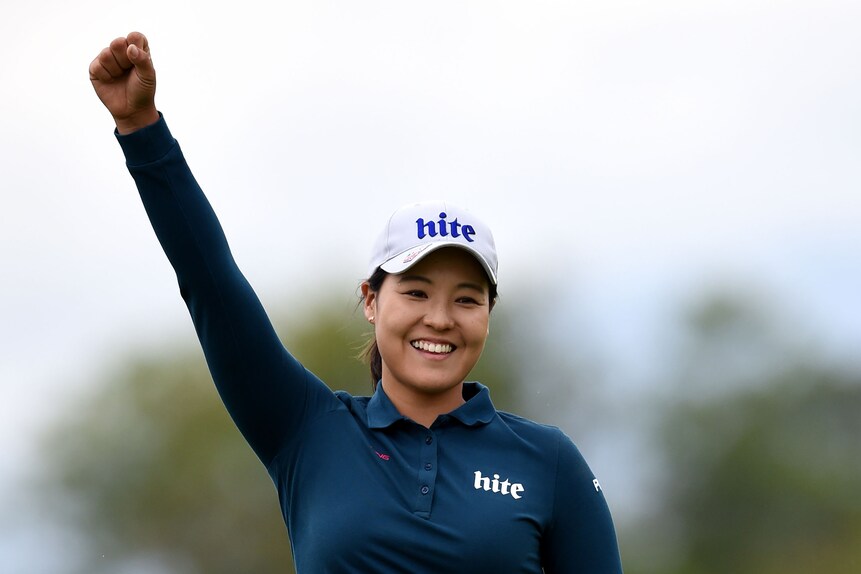 AFP/Getty Images
Luggage-Gate
At an airport, Ha-Na Jang's father dropped a suitcase down an escalator that hit Ha-Na's rival, In Gee Chun, causing Chun to miss several tournaments. Some in the game believe it was sabotage, as Ha-Na was angling for Chun's Olympic roster spot. The incident's flames were further fanned when Chun felt like she didn't receive a proper apology.
Photo By: AFP/Getty Images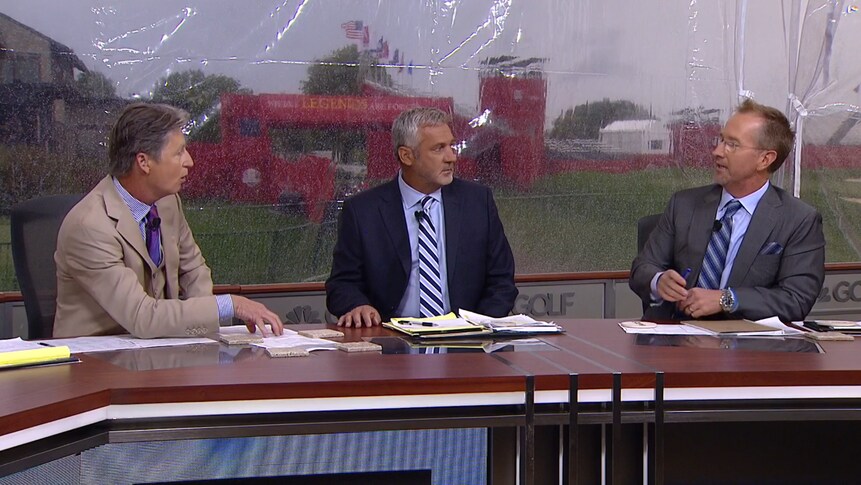 David Duval Vs. Brandel Chamblee
There's a difference between a fiery debate and flat out going at each other's throats. On the set of a telecast from the Ryder Cup, Duval and Chamblee
veered
towards the latter, letting personal friction boil over on set.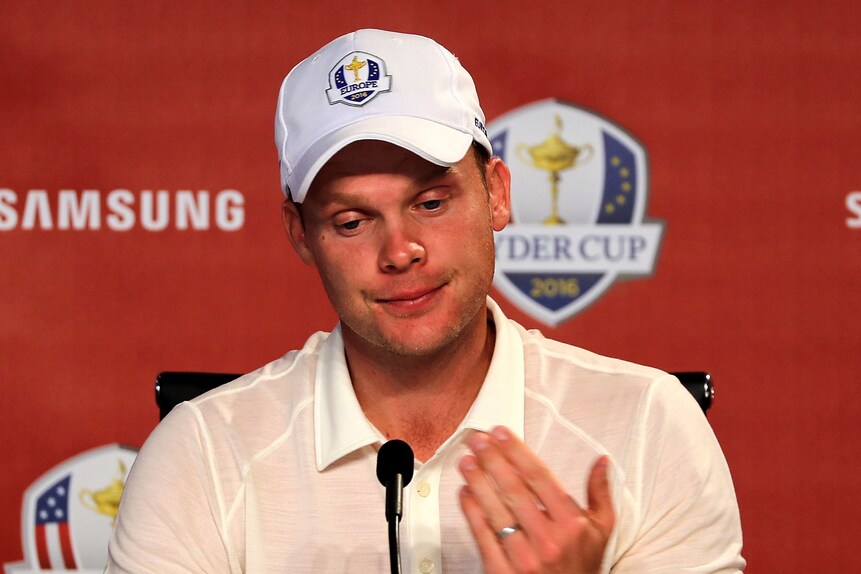 2016 Getty Images
P.J. Willett's Comments On American Galleries
Danny Willett's brother wrote a tongue-in-cheek piece blasting the decorum of U.S. spectators, one whose satire was apparently lost on said crowds. The article cast a shadow over Danny during his inaugural Ryder Cup campaign, seen in a 0-3 record during the week.
Photo By: 2016 Getty Images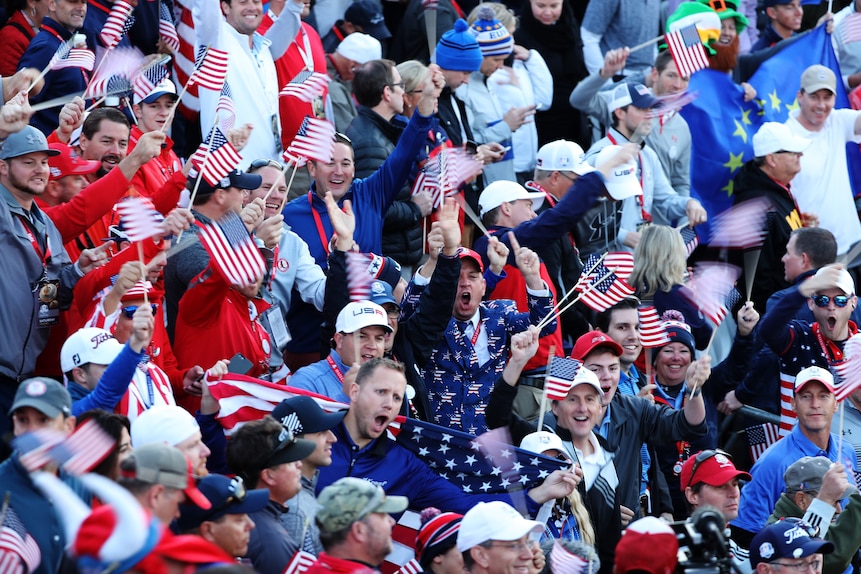 Getty Images
Ryder Cup Fans
Say what you want about P.J. Willett's mockery, but American supporters proved him right. The majority of fans were well-behaved; in that same breath, it was more than just a few bad apples that were booing and heckling Team Europe. There's a difference between rowdy and unruly, and multiple times at Hazeltine, U.S. fans crossed the line.
Photo By: Getty Images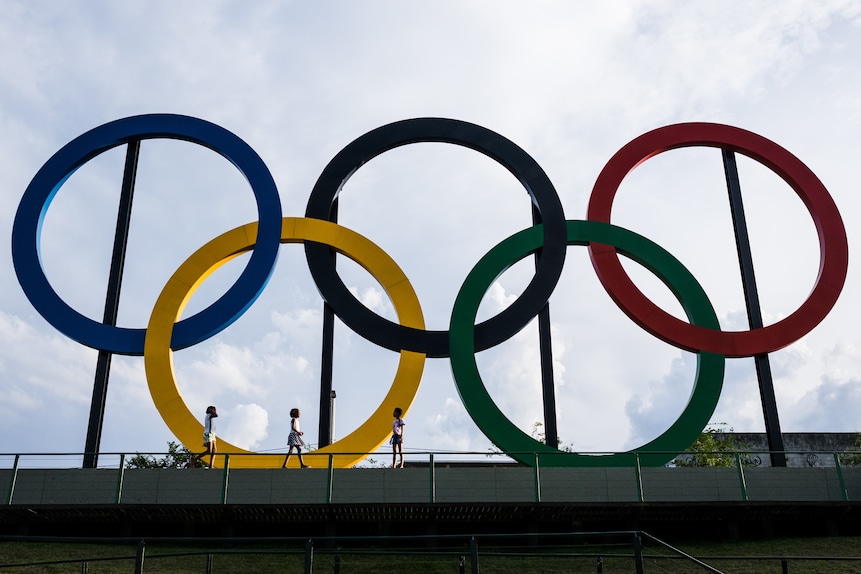 AFP/Getty Images
Mass Olympic Exodus
The competition itself was a success. Yet the Rio absences of Dustin Johnson, Jason Day, Jordan Spieth and Rory McIlroy kept the tournament from reaching its full potential.
Photo By: AFP/Getty Images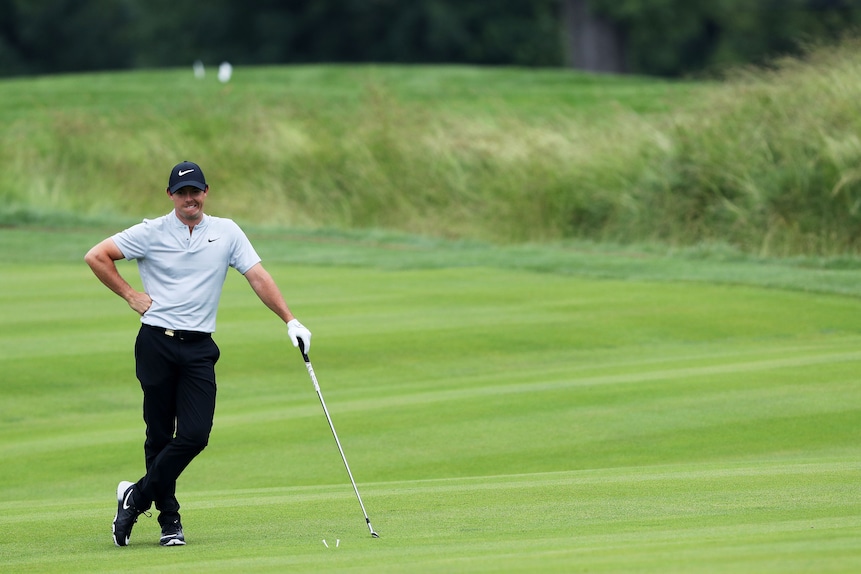 Getty Images
Rory McIlroy's Olympic Comments
McIlroy was far from the only top name to pass on golf's return to the Olympics. However, he was one of the more outspoken voices on the topic. "I don't feel like I've let the game down at all. I didn't get into golf to try and grow the game," McIlroy said. He later added: "I'm very happy with the decision I made. I have no regrets. I'll probably watch the Olympics. But I'm not sure golf will be one of the events I watch."
Photo By: Getty Images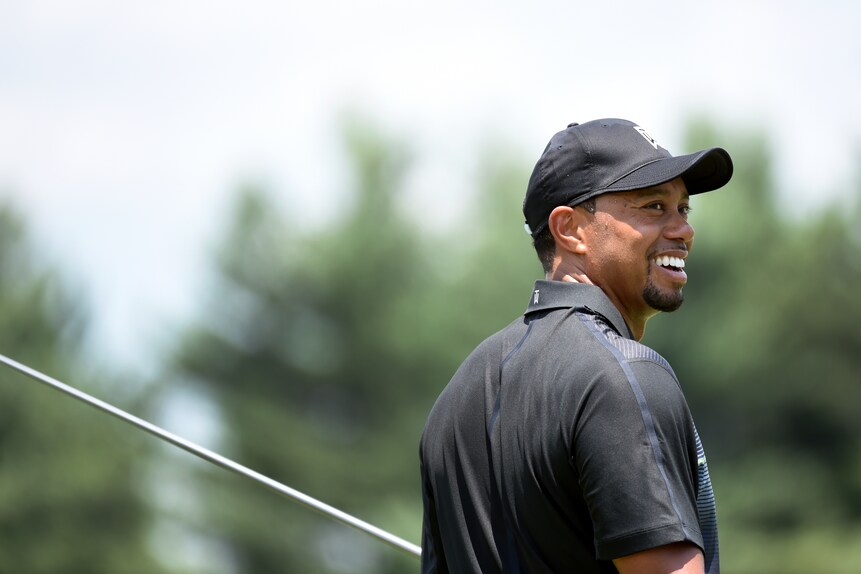 The Washington Post/Getty Images
Tiger Woods Backtracks On Napa Commitment
On one hand, you can't blame Woods if he felt he
wasn't ready
to return. Conversely, it does make one wonder why he committed just days before if his game was truly vulnerable. Moreover, it left a lot of fans -- many who purchased Safeway Open tickets strictly to watch Tiger -- out in the cold.
Photo By: The Washington Post/Getty Images
Getty Images
Another Penalty Nightmare For USGA At CordeValle
During a three-hole playoff, cameras captured Anna Nordqvist barely grounding her club, leading to a two-stroke penalty. The USGA didn't inform Nordqvist until the final hole after her third shot but before opponent Brittany Lang played her third over a water hazard, timing that could have affected how boldly she played the stroke. Lang ultimately won by three shots.
Photo By: Getty Images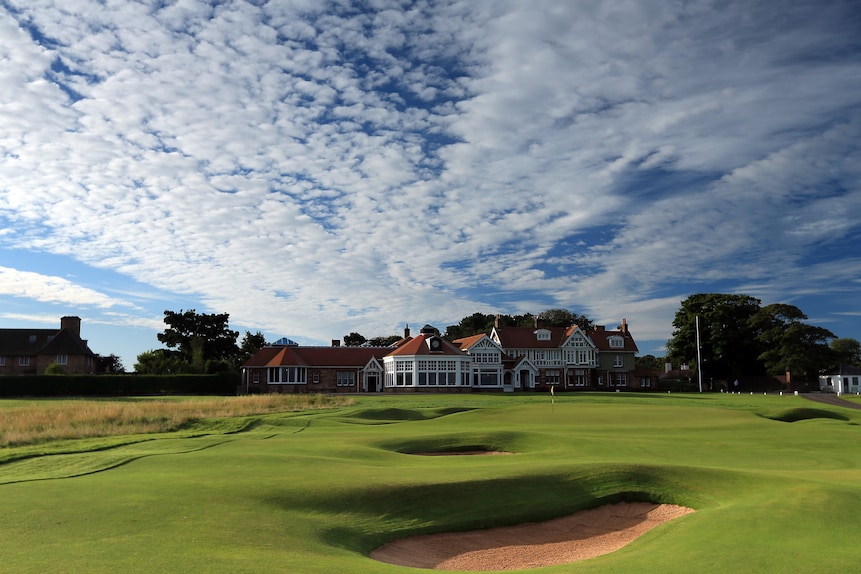 Getty Images
Muirfield Loses Open Championship Privileges
Following a vote to stay an all-male club, the R&A
removed
Muirfield -- arguably the best course in the Open Championship rota -- from future tournament consideration. Many players defended the decision, including Rory McIlroy, who commented that Muirfield's vote symbolizes golf's "stuffy old image" at a time when the game is trying to be more inclusive.
Photo By: Getty Images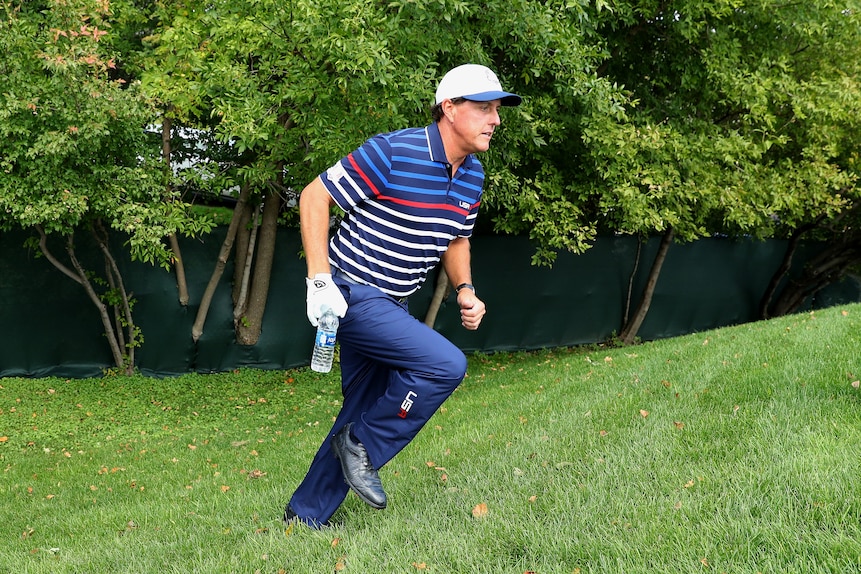 PGA of America via Getty Images
Phil Mickelson's Jab At Hal Sutton
At Hazeltine, Mickelson took a swipe at Sutton, the captain of the 2004 Ryder Cup team, saying the U.S. was in a position to fail. Though Mickelson apologized later in the week, the commentary seemed unnecessary and gratuitous.
Photo By: PGA of America via Getty Images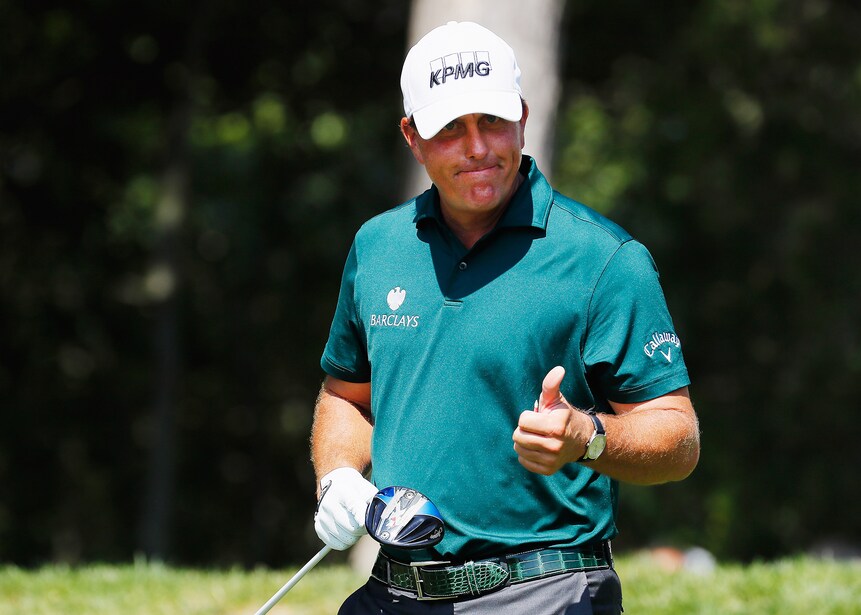 Kevin C. Cox/Getty Images
Phil Mickelson Rips Tour Championship Layout
Following an up-and-down Tour Championship, Mickelson complained about the stark contrast between East Lake's set-up and Hazeltine. "We're not going to have rough like that -- this is the worst rough I've seen in years. We're not going to have that rough next week. Why the Tour set it up so differently from what we're going to have next week is a lack of communication and working together."
Photo By: Kevin C. Cox/Getty Images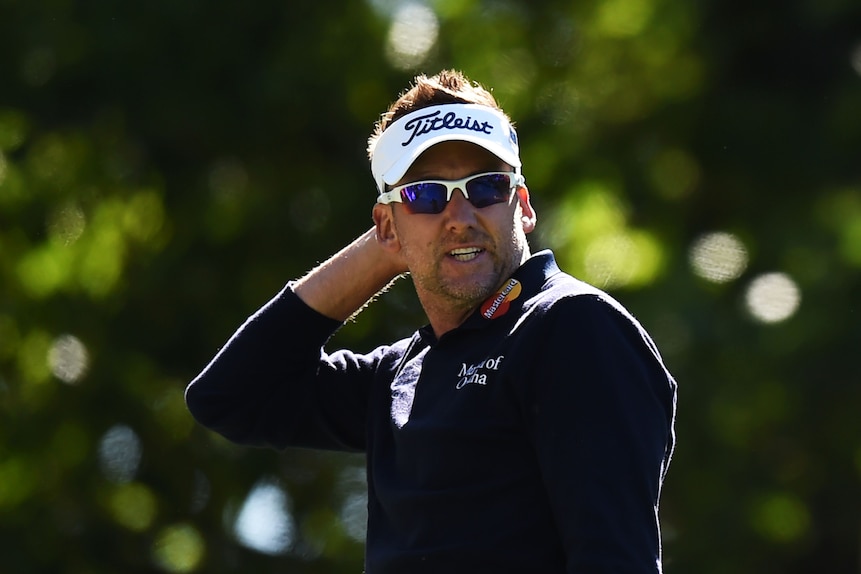 AFP/Getty Images
Ian Poulter's Fan Interactions
In March, Poulter went after a patron at the Valspar Championship who bragged about jeering the Ryder Cup star, complaining to the man's employer about this actions, which ultimately led to the fan's dismissal. Then in December, Poulter again used his social platform to call out a driver that shared a bad run-in with Poulter.
Photo By: AFP/Getty Images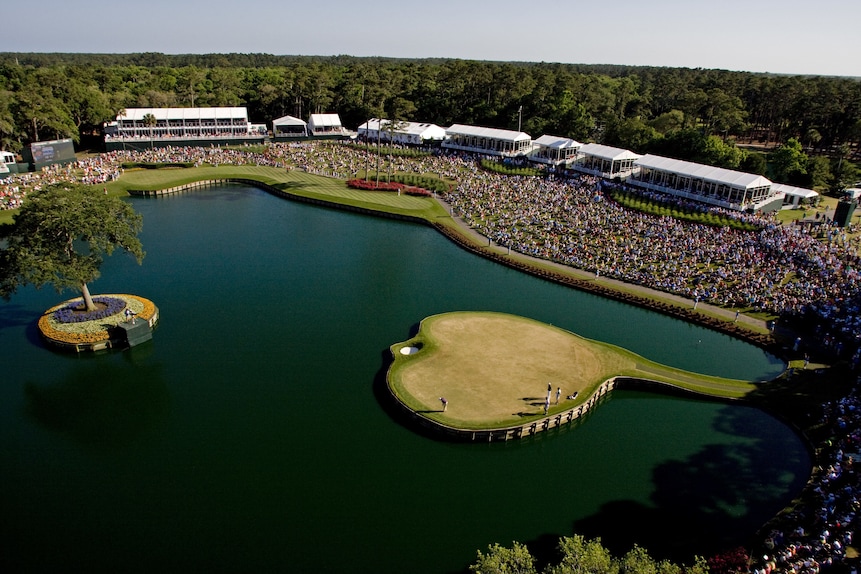 Photo by Chris Condon/US PGA TOUR
Sawgrass' Wacky Saturday Set-Up
After the field went low on the first two days of the Players Championship -- Jason Day was a record 15 under through 36 holes -- TPC Sawgrass overcorrected in Round 3 with tough pin positions and shaved greens. Rory McIlroy said it felt like a U.S. Open, Kevin Chappell called the greens dead and bald, and Keegan Bradley spoke for some who claimed the speeds of the putting surfaces bordered on the edge of out of control. The third-round scoring average was a whopping 75.59, more than three strokes over par and more than four strokes higher than that of each of the first two days, and seven players failed to break 80.
Photo By: Photo by Chris Condon/US PGA TOUR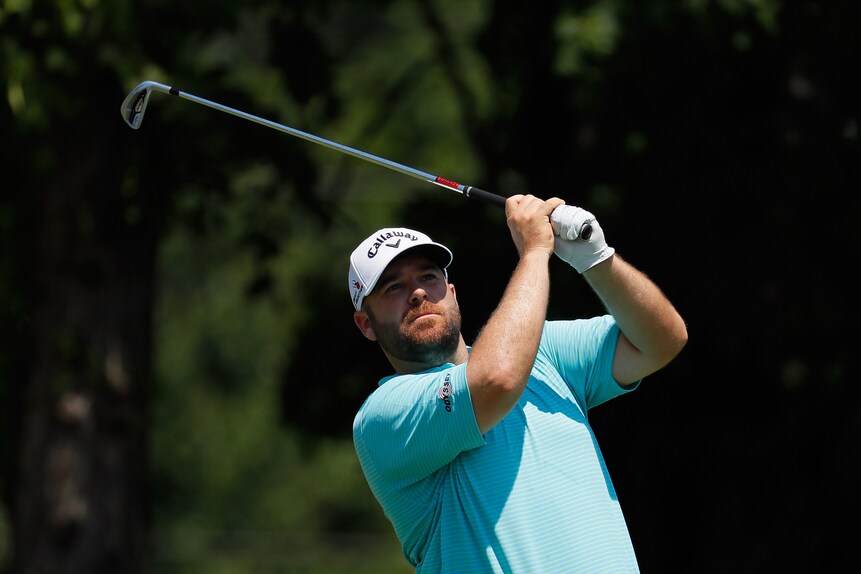 Getty Images
Wrong Pin Sheet Leaves Colt Knost Furious
During the second round of the PGA Championship, Knost's group was given a wrong pin-placement sheet. As it was raining, the group didn't discover the issue until reaching their first green, and Knost blamed the sheet for his bogey on the hole. "It's a big deal and it shouldn't happen in tournaments like this," he said. "It shouldn't happen in any tournament."
Photo By: Getty Images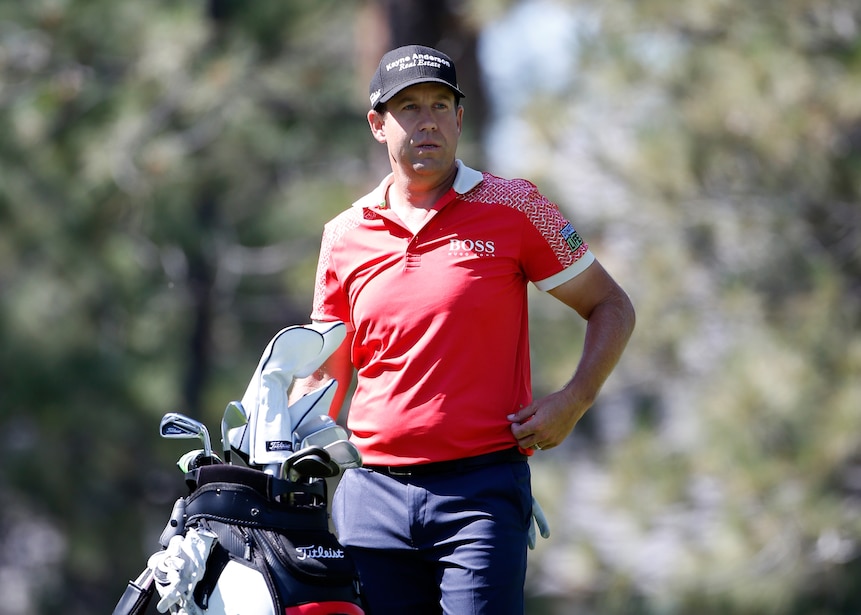 Getty Images
Erik Compton Disqualified For Ridiculous Reason
Compton was disqualified from the John Deere Classic for missing the pro-am. However, Compton only became part of the pro-am field when two others had to drop-out, and when Compton was notified, he was hours from the course. Compton ended up losing his tour card, and
may
quit professional golf. The PGA Tour has such rules to maintain the viability of the pro-am, and rightfully so. That shouldn't come at the expense of compassion and common sense.
Photo By: Getty Images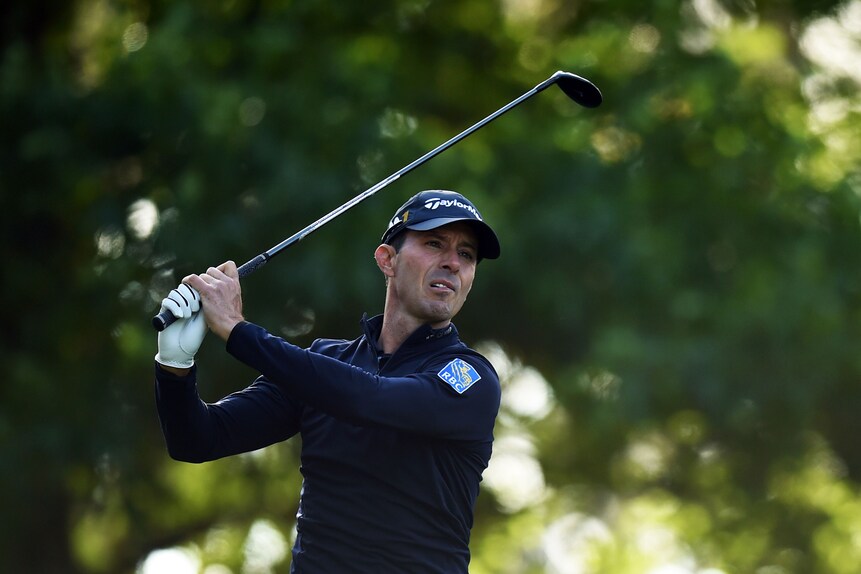 AFP/Getty Images
Mike Weir Called Out At Hilton Head
Weir's game has gone in the tank, failing to reach the weekend in all 10 PGA Tour events entered in 2016. After a WD in the first round of the RBC Heritage, Dawie van der Walt called out Weir on Twitter. "Gota love a guy who gets an invite into a Tour event and then WD after the first round," van der Walt said, adding the hashtag, "hangitupmike." You can see where van der Walt is coming from -- the rookie was upset that Weir took a tournament spot from a more formidable player -- but the medium and tone of the message were way out of line.
Photo By: AFP/Getty Images