2016 U.S. Open: Sunday's Birdies & Bogeys
Who were the winners and losers on Sunday of the 2016 U.S. Open? Let's take a look with Golf Digest's daily roundup of birdies and bogeys.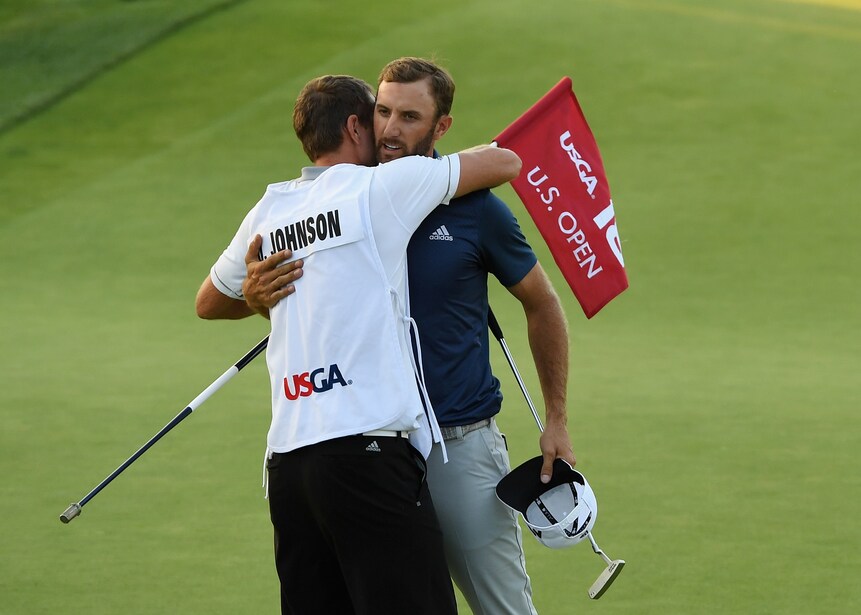 Getty Images
Birdie: Dustin Johnson
The ultimate irony in all this is that the guy who gained a reputation for bungling big tournaments late was coolest when he had a built-in excuse. Approached by rules officials on the 12th hole about a potential penalty on the fifth hole, Johnson could have easily unraveled as he had at previous majors. Instead, he barely blinked, punctuating his first major win with an "any questions" birdie on 18 to shoot 69 and win by three. There was never a question about Johnson's physical ability to win a major. The fact that he was so headstrong on Sunday is what was most impressive of all. -- Sam Weinman
Photo By: Getty Images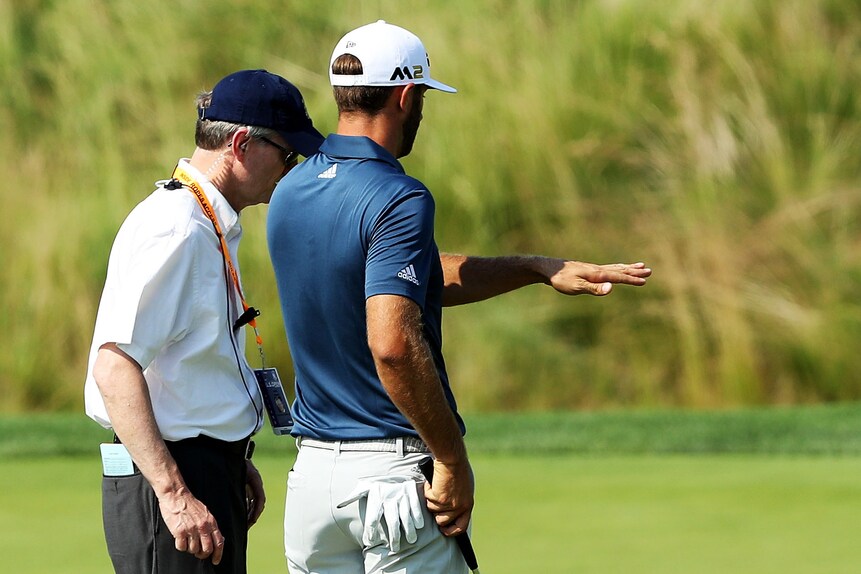 Getty Images
Bogey: USGA
Every once in a while the USGA fights the perception that it's a bunch of amateurs running a professional golf tournament. Let's just say the events of Sunday didn't help. Whether officials were right in revisiting Dustin Johnson's moving ball on the fifth green is a valid question, but the consensus seems to be that the issue should have been closed after the original conversation. Regardless, the reaction from players suggests the game's governing body in the U.S. double bogeyed a crucial moment of its biggest championship. -- S.W.
Photo By: Getty Images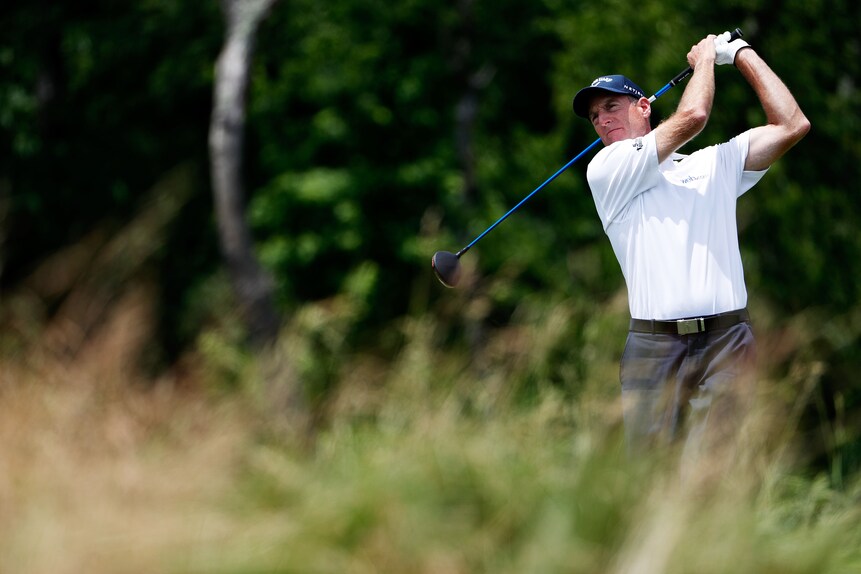 Getty Images
Birdie: Jim Furyk
Furyk didn't quite get the redemption the Pa. native was seeking from his close call at Oakmont in 2007, but it was an admirable performance nevertheless. A final-round 66 got him into red numbers for the week and gave him a T-2 -- his seventh career top-five at the U.S. Open. Making the accomplishment even more impressive is that at 46, Furyk would have been the oldest winner in tournament history and he averaged hitting it 55 yards shorter off the tee all week than winner Dustin Johnson. It was also just his fifth tournament since returning from wrist surgery. -- Alex Myers
Photo By: Getty Images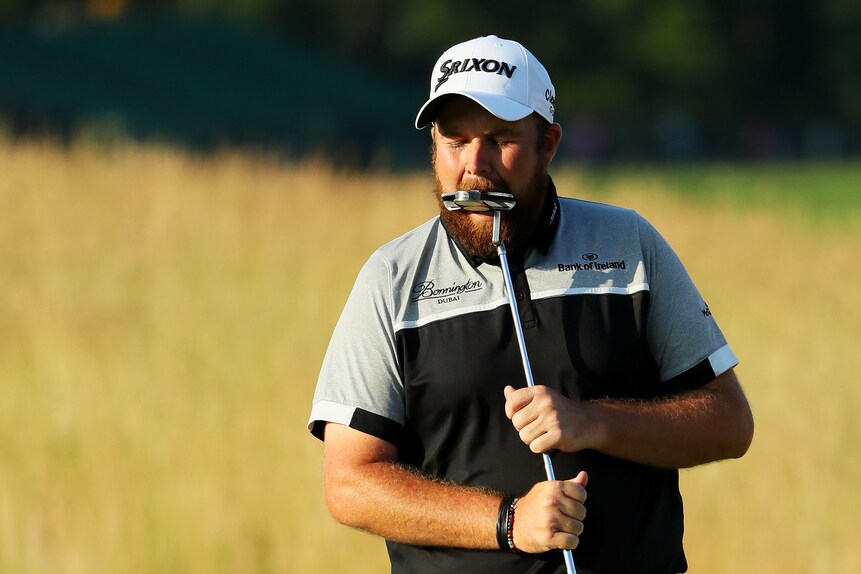 Getty Images
Bogey: Shane Lowry
Two birdies on Sunday morning gave the Irishman a four-shot lead heading into the final round. It wasn't enough. Lowry was four over before making his first bogey on the 12th hole. Then disaster struck on Oakmont's greens in the form of three consecutive three-putts on 14 through 16. A T-2 is his best finish at a major and it locked up his spot on Europe's Ryder Cup team, but a final-round 76 never leaves a good taste in your mouth. -- A.M.
Photo By: Getty Images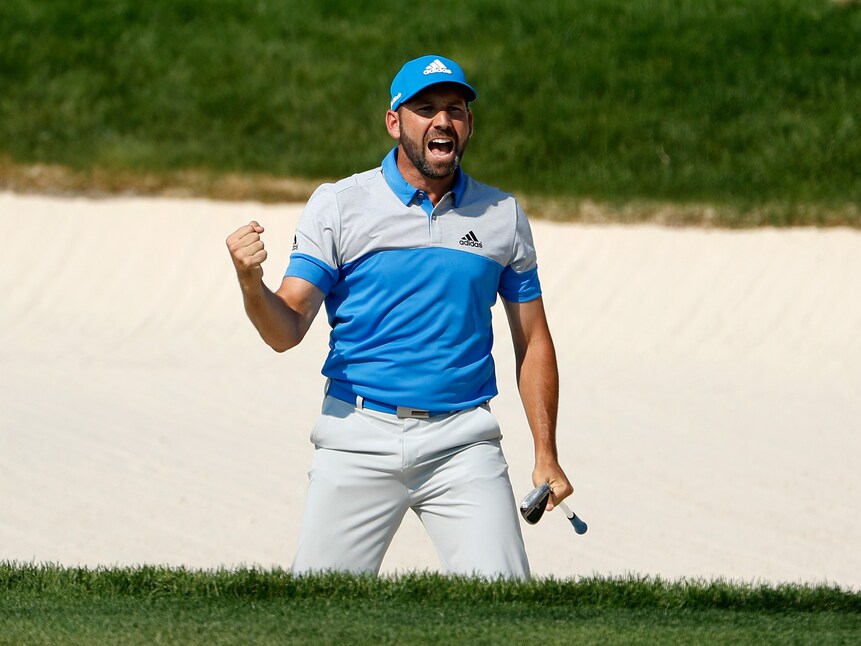 Getty Images
Birdie: Sergio Garcia
After a birdie at the par-3 13th put Sergio just two back, the Spaniard's bogeys on the 14th through 16th holes knocked him out of the hunt for that elusive first major. Still, Sergio proved this week that his game is still capable of contending for major championships. His T-5 was his astounding 21st top 10 in a major. The question, of course, remains, whether Sergio, 36, can hoist a trophy in one of golf's four biggest events. The answer might be that time remains on Sergio's side. -- Stephen Hennessey
Photo By: Getty Images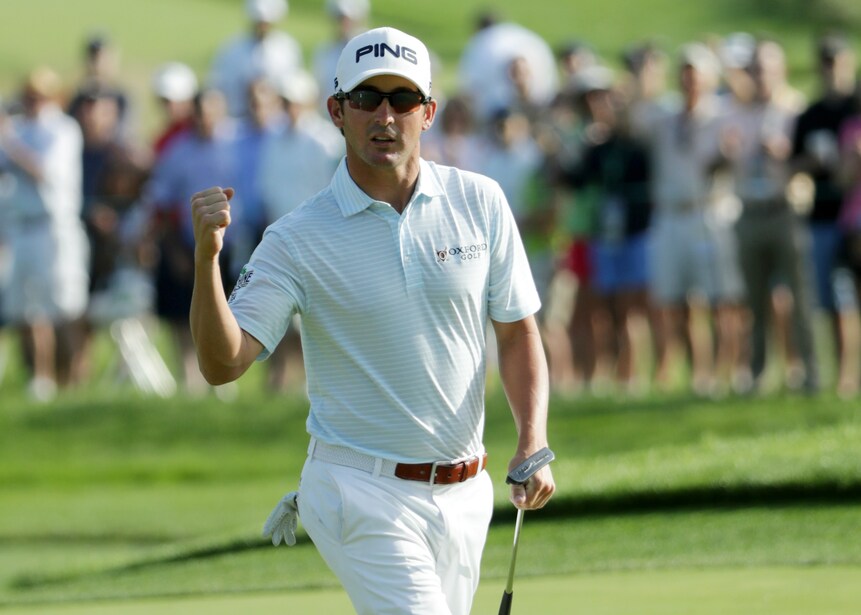 Getty Images
Birdie: Andrew Landry
The week's Cinderella story kept himself as one of the main plot lines heading into the final round by making a closing 45-footer for birdie on Sunday morning. The putt put the 624th-ranked player in the world in the final pairing Sunday afternoon with Shane Lowry. Pretty amazing for a golfer whose career-best finish on the PGA Tour entering this week was a T-41. However. . .
Photo By: Getty Images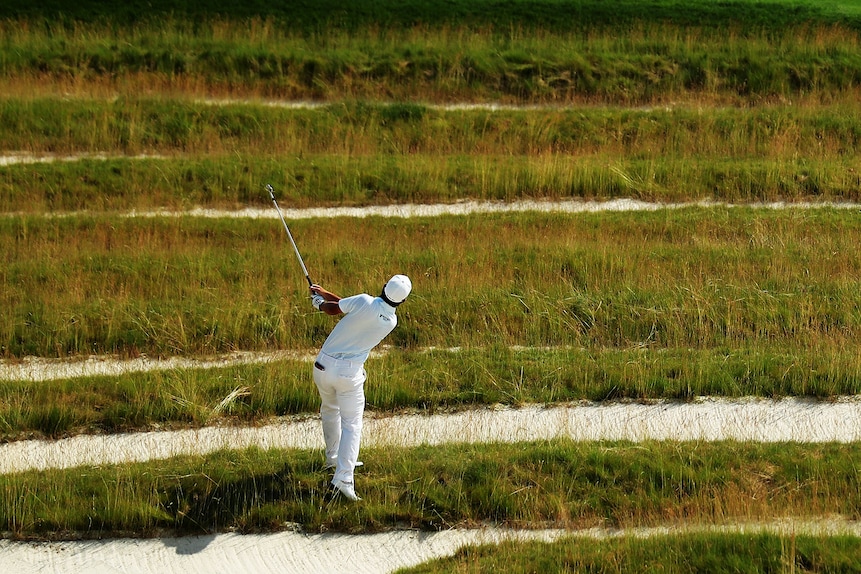 Getty Images
Bogey: Andrew Landry
The enormity of the situation -- and a tough Oakmont track -- finally seemed to catch up with the 28-year-old pro. Landry began his final round with three bogeys and a double over his first five holes to tumble off a leader board on which he had been a surprising fixture the entire week. -- A.M.
Photo By: Getty Images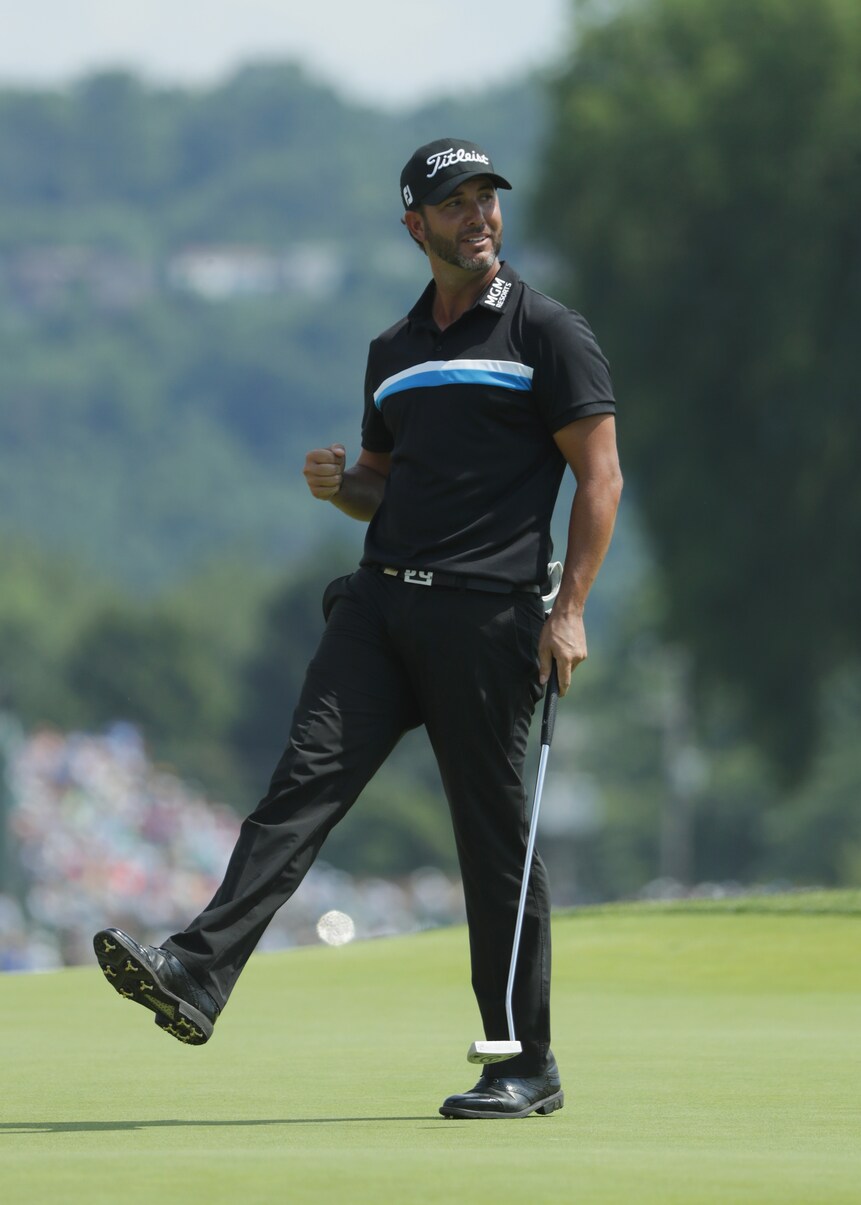 Getty Images
Birdie: Scott Piercy
Scott Piercy shot a one-under 69 in the final round of the U.S. Open, moving to one under for the tournament, and tied for second at Oakmont. Piercy was just one shot off the lead after 15 holes, but went on to bogey two of the last three holes. Regardless, the T-2 is Piercy's best finish at any major, beating a T-5 in the 2013 PGA Championship. Considering he had missed the cut in three of the four U.S. Opens he had played in, along with a T-51 at the 2011 Open, this finish definitely bodes well for the 37-year-old going forward. -- Pat Kiernan
Photo By: Getty Images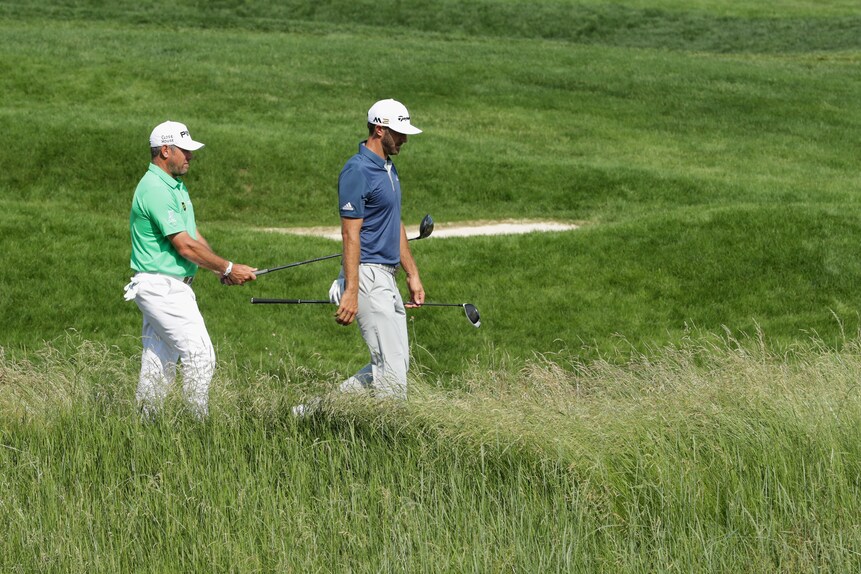 Getty Images
Bogey: Golf
A day earlier we lamented how the U.S. Open was marred by painfully slow play. On Sunday, it was how the final round was dominated by discussion of what, to casual golf fans, must be considered a fairly trivial rule. At a time when golf is struggling to attract new players, it's hard to see how a ball possibly moving a fraction of an inch should alter the outcome of the national championship. Look, the rules are part of the game, and we like the idea of golfers governing themselves honorably. But sometimes you wish common sense was a bigger part of the equation. -- S.W.
Photo By: Getty Images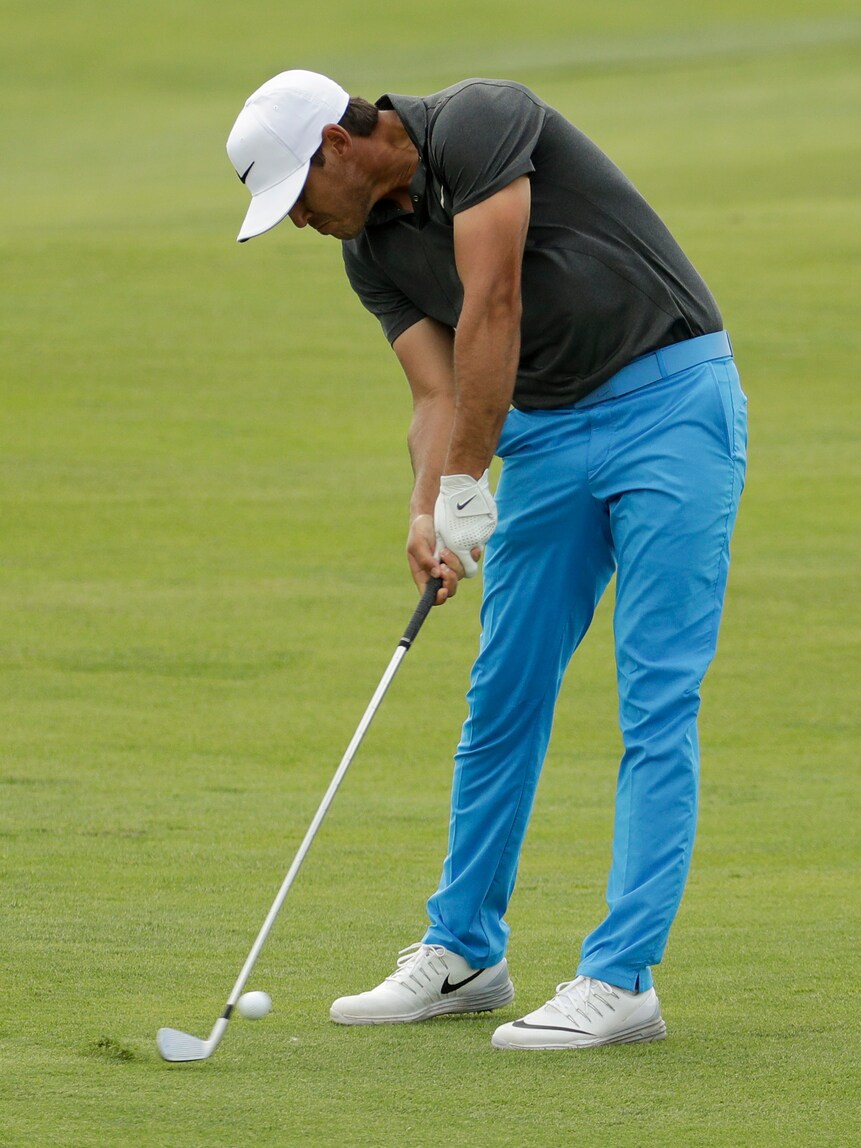 AP
Birdie: Brooks Koepka
The first jolt of electricity at Oakmont on Sunday came from the ever-talented Brooks Koepka. First, he birdied four straight holes (No. 4 through 7), plus a birdie on the ninth hole, before dunking a pitch shot for eagle on the 10th hole. After another birdie on the 11th hole to put him eight under for an eight-hole stretch, a final round of 63 seemed like a real possibility at the same venue as Johnny Miller's legendary final round to win the 1973 U.S. Open. Four straight bogeys coming in on holes 14 through 17 killed his run and put him into a T-13 finish, but the 25-year-old still carded a final-round 68 -- one of the better rounds of the day. If anything else, Koepka offered a glimpse of the kind of firepower he might offer the U.S. Ryder Cup team in September at Hazeltine. -- S.H.
Photo By: AP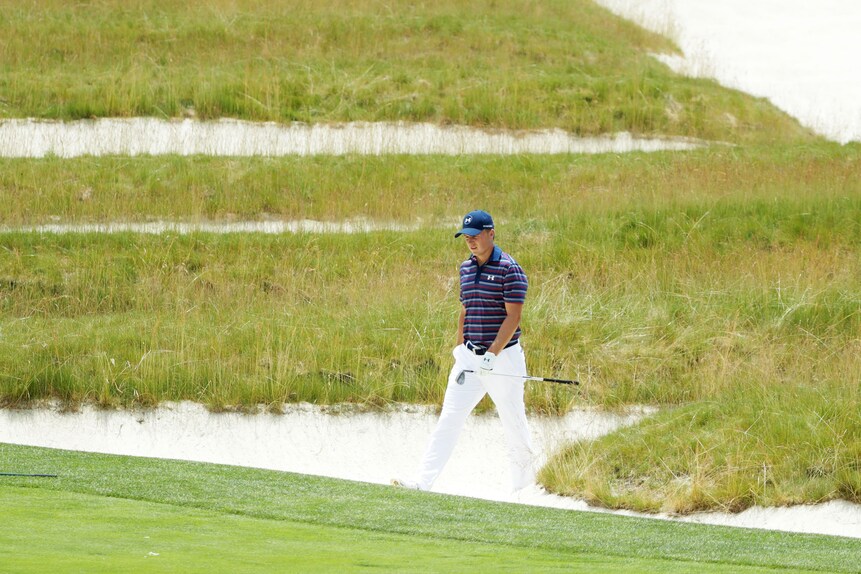 Getty Images
Bogey: Jordan Spieth
Spieth needed a Johnny Miller-esque round to get into the conversation. Instead, he didn't make his first birdie until the 10th, with his title defense officially buried with a triple on the sixth. In truth, Spieth never looked right all week, hitting only half of Oakmont's fairways and just 56 percent of its greens. Even his vaunted short game seemed off, evidenced in the aforementioned triple stemming from a four-putt. Spieth's in the midst of a strong season, with two wins and his near-miss at the Masters, but a player of his caliber is judged by his performance in majors. At Oakmont, it was a failed test. -- Joel Beall
Photo By: Getty Images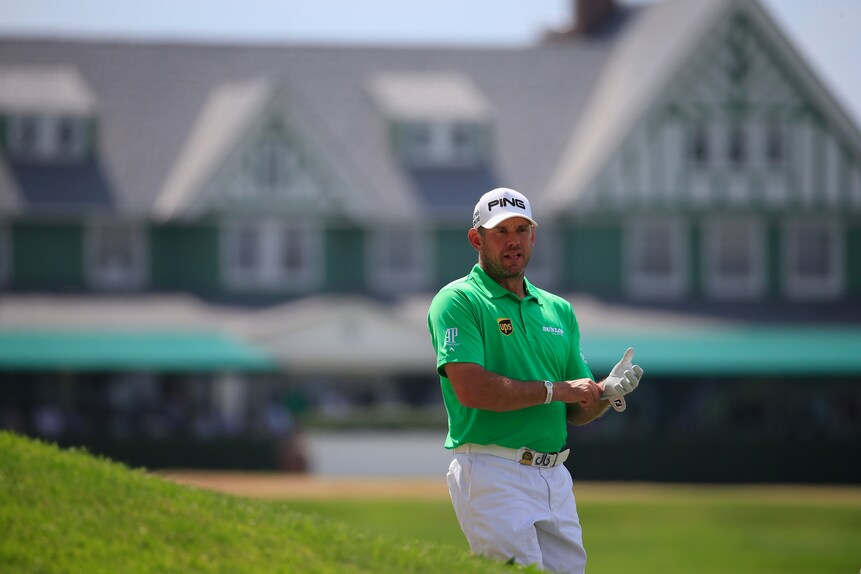 Getty Images
Bogey: Lee Westwood
Add Oakmont 2016 to the list of major disappointments for Lee Westwood. Out in 8-over-par 43, the Englishman didn't factor in the final round and ended up carding an 80, his worst score ever in the final round of a major. The 43-year-old slid all the way to T-32, failing to add to his 18 top 10s in golf's biggest events. He remains one of the best players without a major title, as he watched playing competitor Dustin Johnson get into the winner's circle on Sunday. But watching Westwood encourage Dustin Johnson through an eventful final round left observers feeling like Westwood won on a different level with his pro demeanor. -- S.H.
Photo By: Getty Images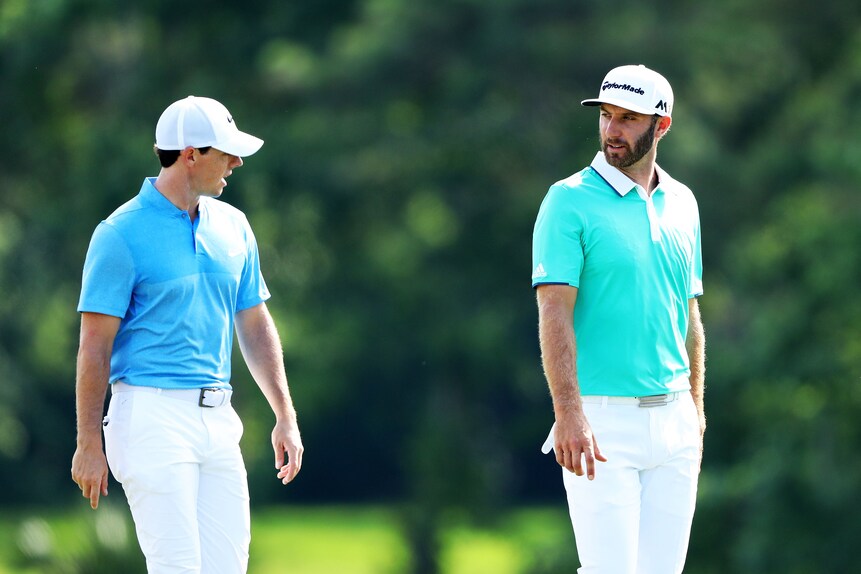 Getty Images
Birdie: Players Having DJ's back
Perhaps it was a week's worth of frustration about an impossible golf course boiling over, but it was in a way heartening to see so many players rally behind Dustin Johnson when news of the fifth hole debacle circulated. And that included marquee players Rory McIlroy, Rickie Fowler, and Jordan Spieth, all of whom thought the USGA's actions bordered on laughable. Social media provides for a lot of inane fodder. But once in a while it can be a vehicle for players to speak their minds effectively. -- S.W.
Photo By: Getty Images