2016 U.S. Open: Saturday's Birdies & Bogeys
Who were the winners and losers on Day 3 of the 2016 U.S. Open? Let's take a look with Golf Digest's daily roundup of birdies and bogeys.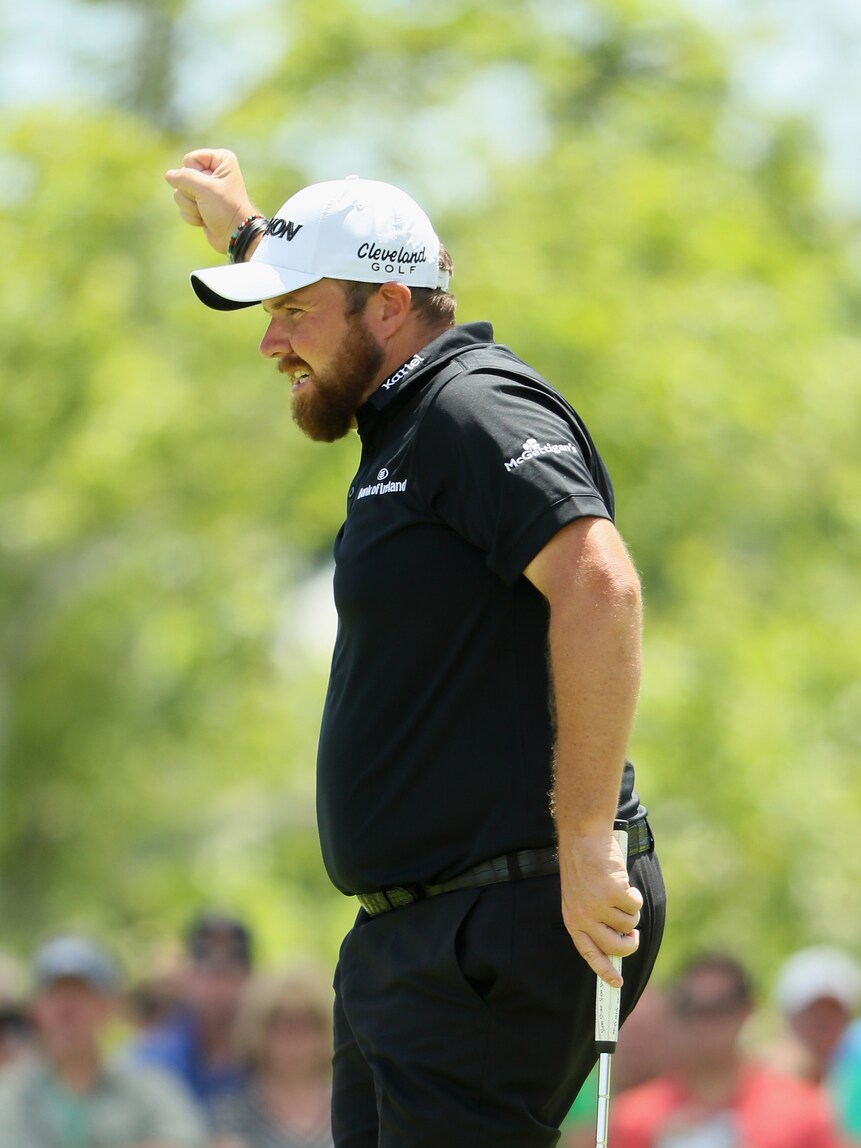 Getty Images
Birdie: Shane Lowry
It took a few attempts for the 29-year-old Irishman to feel comfortable playing in the U.S. Open, barely missed cuts in 2011 and 2014 qualifying as painful experience gained. Yet counting last year at Chambers Bay, Lowry -- the two-shot leader heading into Sunday at Oakmont -- has shot no worse than 71 in his last six rounds of the championship. That streak seems likely to continue when the third round resumes Sunday morning, as Lowry sits three under through 14 holes, and five under for the tournament. Rock-steady driving was the key to Lowry's Saturday play, as he hit 10 of 11 fairways en route to making five birdies. His breakthrough win at last year's WGC-Bridgestone Championship will provide a little extra confidence as he aims to become the first player from the Republic of Ireland to win the U.S. Open. (UPDATE: With two birdies Sunday monring, Lowry shot 65 to take a four-shot lead into the final round.) -- Ryan Herrington
Photo By: Getty Images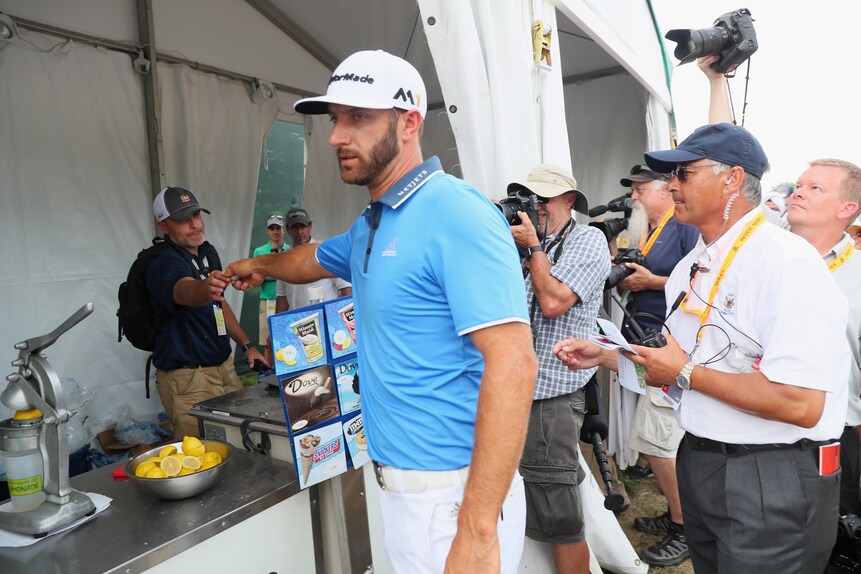 Getty Images
Bogey: Dustin Johnson
Johnson will arrive at Oakmont on Sunday with a good chance to claim his first major. But he could have made things a lot easier on himself during his incomplete third. (See: The trip to the hot dog tuck on No. 2.) For the most part, DJ took apart Oakmont with ball-striking that was at times awe-inspiring. But few putts fell, and he wasn't able to avoid a first blowup hole -- a double bogey on No. 3 where he hit a bad pitch shot that wound up back at his feet. Saturday wasn't a disaster, but Johnson has to feel like he should be in better shape than three shots behind entering the final day. Based on his history of closing out majors, Johnson needs all the advantage he can get. (UPDATE: Johnson trails by four at the conclusion of 54 holes.) -- Alex Myers
Photo By: Getty Images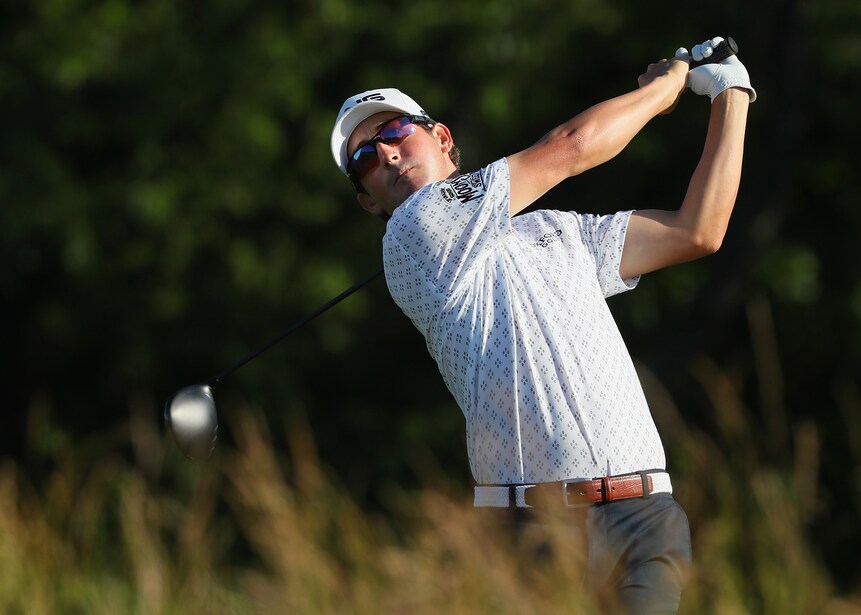 Getty Images
Birdie: Andrew Landry
Thanks to weather delays on Thursday, Landry got to sleep on the lead for two nights at the U.S. Open. He won't be in the same situation for a third straight night -- he sits two behind Lowry -- but the fact that he's even in contention is a remarkable accomplishment. Ranked 624th in the world, Landry's best career PGA Tour finish is T-41, and that came only last week in Memphis. And he looked like a guy playing in his first major when he fell from four under to even in a three-hole stretch Saturday morning. But he bounced back to three under and second place heading into Sunday. Of course, that could mean for his toughest night of sleep yet. (UPDATE: Landry's long birdie on No. 18 Sunday morning earned him a spot in the final pairing with Shane Lowry.) -- A.M.
Photo By: Getty Images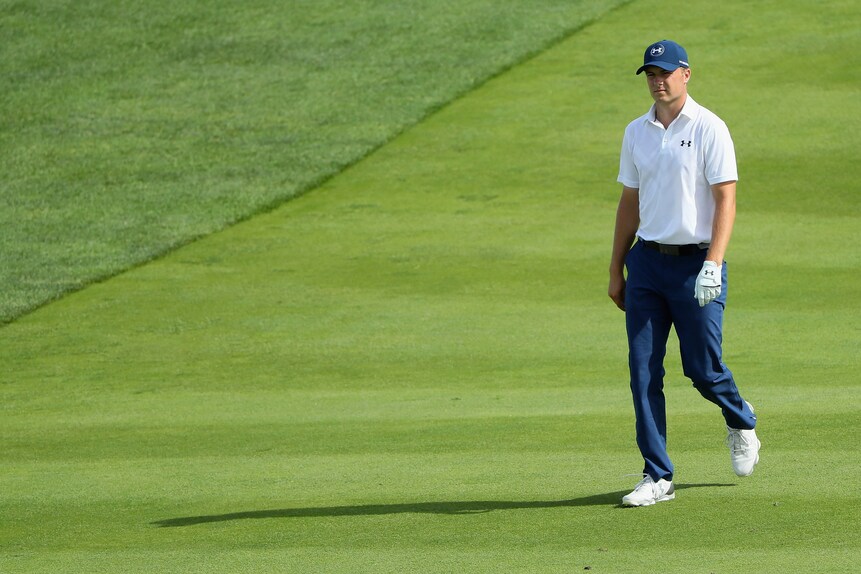 Getty Images
Bogey: Jordan Spieth
Face it, it wasn't going to go on forever, this run of Spieth factoring into the outcome of every major championship. Dating back to his breakthrough win in the 2015 Masters, Spieth had been in contention late in five straight. But the combination of uneven ball-striking and a punishing golf course have been too taxing this week. After a promising start to his second round -- three birdies in his first four holes -- Spieth sputtered on Saturday, ending his third round with an unsatisfying 70 and a sizable gap behind the leaders. To his credit, Spieth has continued to grind even when the lead has seemed out of reach. But at this point it looks like he'll finally have to settle for a finish back in the pack. -- Sam Weinman
Photo By: Getty Images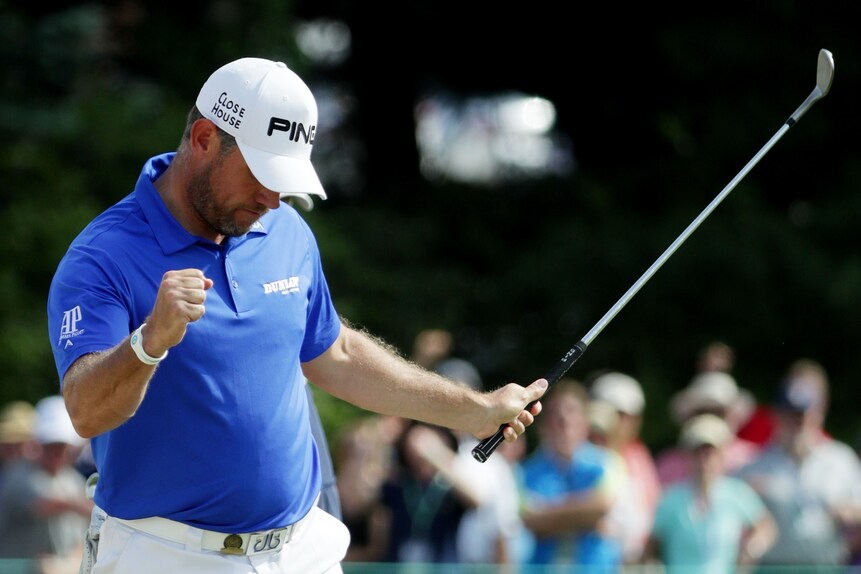 Getty Images
Birdie: Lee Westwood
It wasn't always pretty, but it certainly was entertaining to watch Westwood creep into contention during Saturday's third round. For the second time this week at Oakmont, the 43-year-old Englishman holed out for an eagle from the fairway on a par 4, spinning a wedge shot back into the cup from 130 yards on No. 5 to momentarily grab a share of the lead. Then there was the adventure on the short par-4 11th, when Westwood drove into a bunker, hit his second from an awkward stance into a greenside bunker but popped his third to two feet for the "routine" par. When play was called for darkness, Westwood had the eagle, three birdies and four bogeys in 15 holes. More importantly, he also still had a chance to claim his first major championship in his 74th career major start, sitting just three strokes off the lead at two under for the championship. -- R.H.
Photo By: Getty Images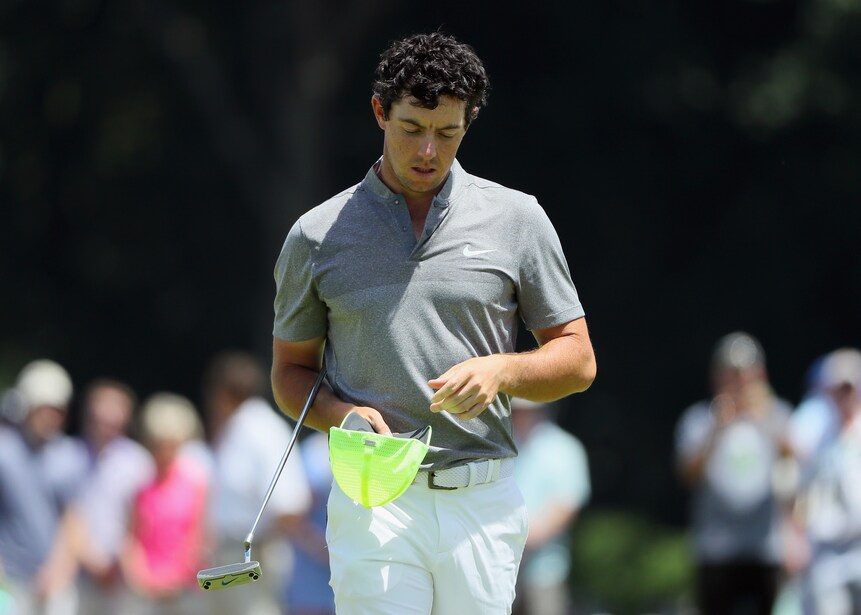 Getty Images
Bogey: Rory McIlroy
No, the sky isn't falling on McIlroy. He did win the Irish Open in May, and enjoyed his best career putting performance at the Memorial. Moreover, McIlroy's second round began with promise, with four birdies in the first seven holes and an eagle attempt on his eighth. But McIlroy wound up with a three-putt par, and the wheels came off thanks to a four-putt double at Oakmont's third. Needing a par on nine to make the cut, McIlroy made another double. The four-time major winner declined comment after the round, so one can only wonder what's going through his head. Oakmont will do that to a player. -- Joel Beall
Photo By: Getty Images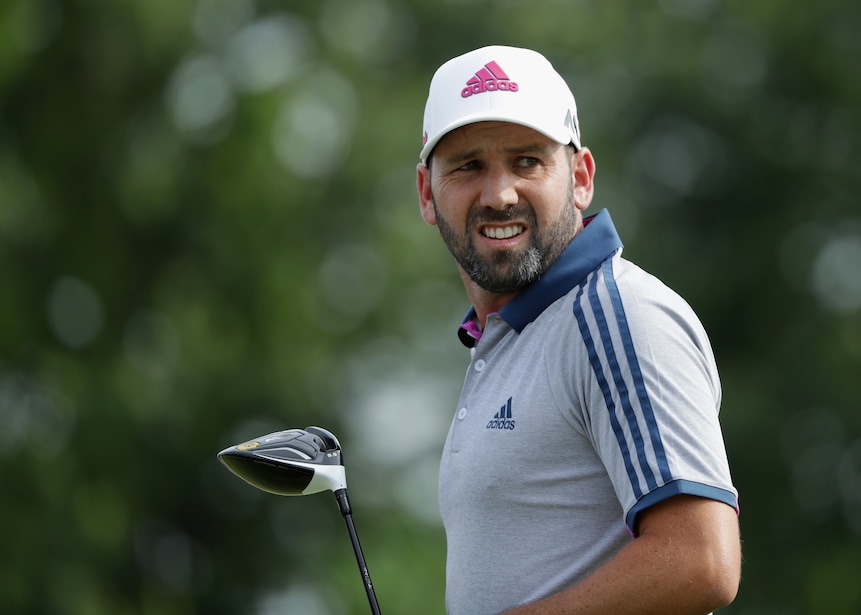 Getty Images
Birdie: Sergio Garcia
While his competitors had to wake up early and complete their second rounds, Garcia got the benefit of sleeping in and watching the chaos from home. The rest seemed to work: At the suspension of play, Garcia was two under for the tournament (with still four holes left in his third round), and sat just three back of the lead. Sergio has quietly put together a solid U.S. Open resume, making the cut in 14 of 16 appearances, including four top-10s. If Garcia can improve his tee-ball accuracy -- he's managed to hit just 54 percent of fairways this week -- Sunday could provide the Spaniard's long-awaited major breakthrough. -- J.B.
Photo By: Getty Images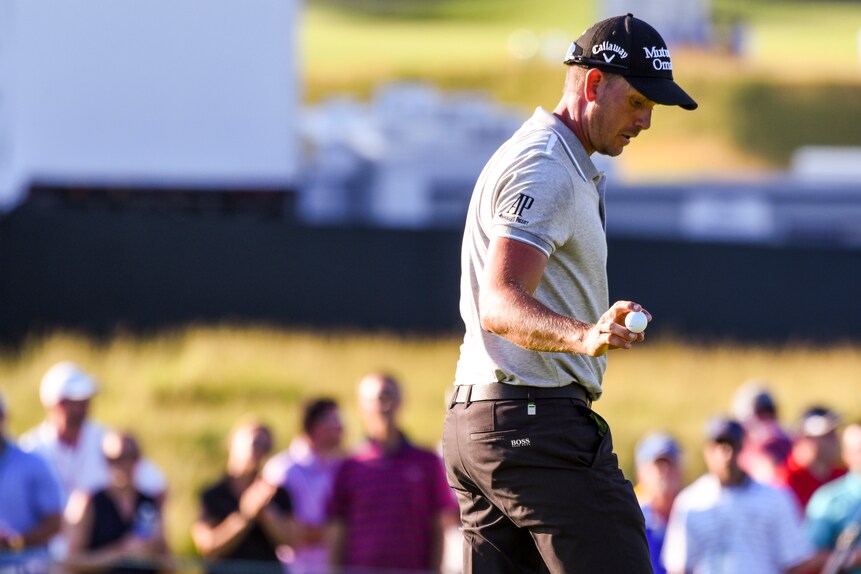 US PGA TOUR
Bogey: Henrik Stenson
After firing a first-round 69, the 40-year-old Swede's second Oakmont go-around was not as promising: When play was suspended on Friday, Stenson was 10 over through 16 holes. Faced with the prospect of playing two holes in the morning, only to probably get cut, Stenson withdrew. After the USGA said it was not given a reason for the WD, Stenson took to Twitter to say he was experiencing neck and knee issues. On the scale of "reasonable" to "quitting," we are leaning towards the former, but it's still not a great look for Stenson. -- J.B.
Photo By: US PGA TOUR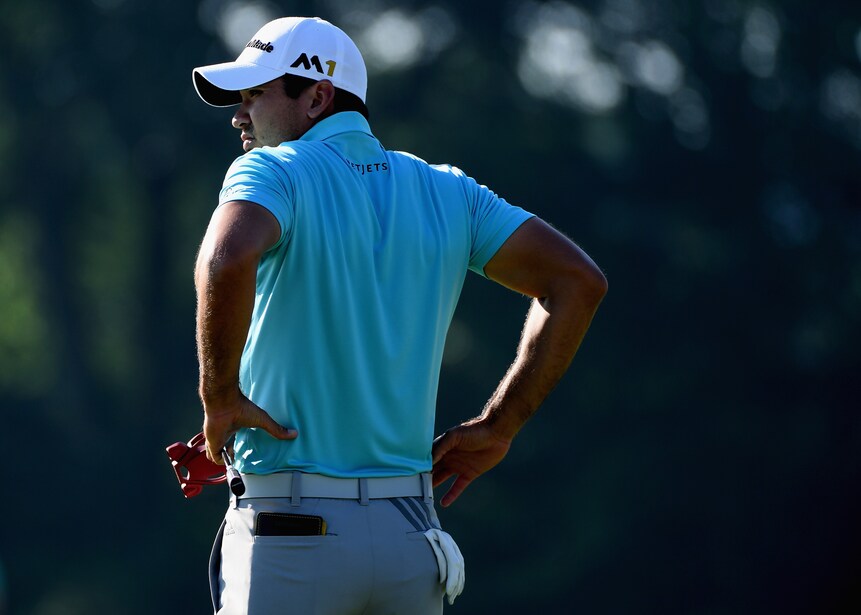 Getty Images
Birdie: Jason Day
The World No. 1 needed a second-round 69 just to make the cut at Oakmont, but now he'll enter Sunday with a legitimate chance to win his second major in the past year. Day, who leads the PGA Tour in strokes gained/putting this season, got the flatstick working Saturday afternoon, making a handful of long par putts in addition to a curling eagle putt on No. 4. A late bogey forced him to settle for 66, but it was enough of a move to serve notice to those in front of him on the leader board. -- A.M.
Photo By: Getty Images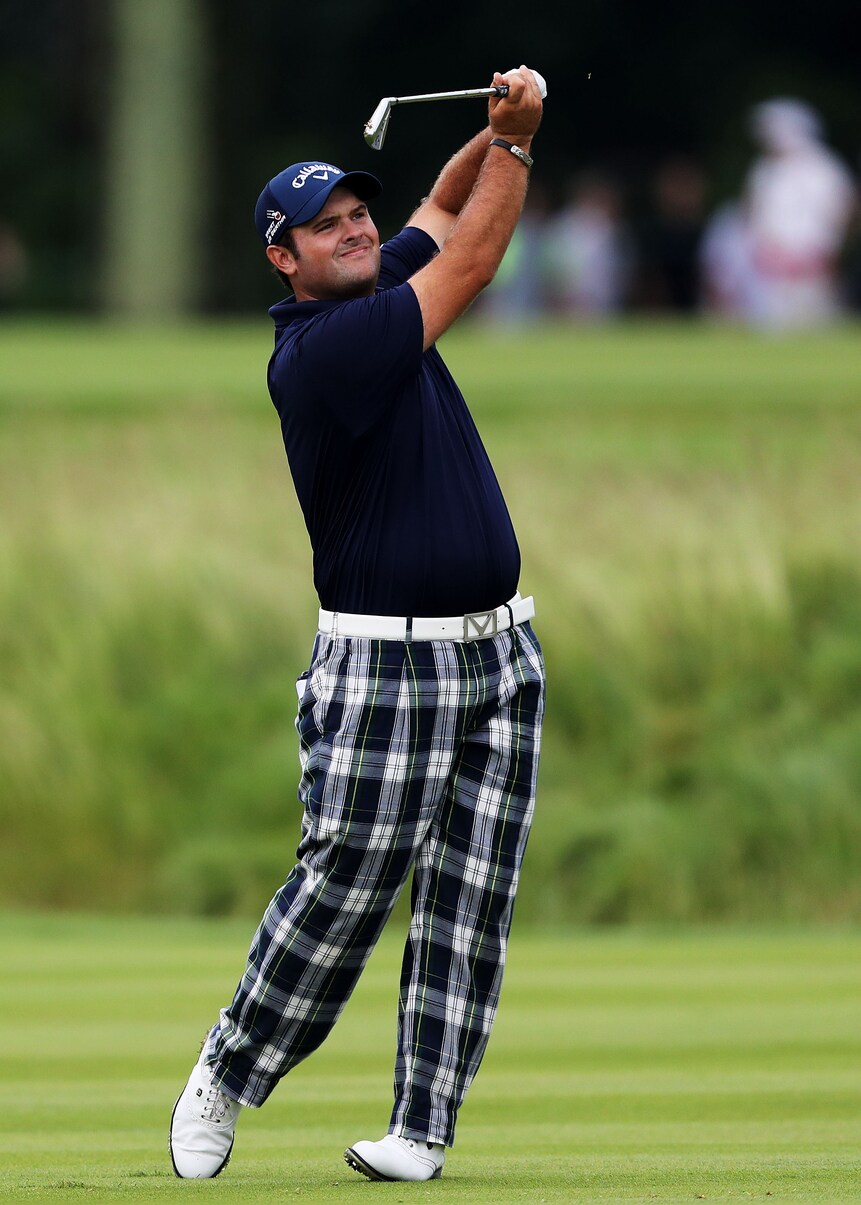 Getty Images
Bogey: Patrick Reed
Reed is one of the more consistent players on tour, leading the circuit with nine top-10s on the season. But for whatever reason, he's been unable to transfer that performance to the majors. In 10 appearances, Reed's best finish is a T-14, a position he can't improve at Oakmont thanks to missing the cut. If you want to extend the analysis to golf's "fifth major," Reed hasn't fared well at TPC Sawgrass either, missing two cuts in three tries. Reed's short game -- he's first in strokes gained/around the green -- is good enough for him to compete at majors. It's time his irons (only 18 GIRs at Oakmont in 36 holes) start rising to the challenge. -- J.B.
Photo By: Getty Images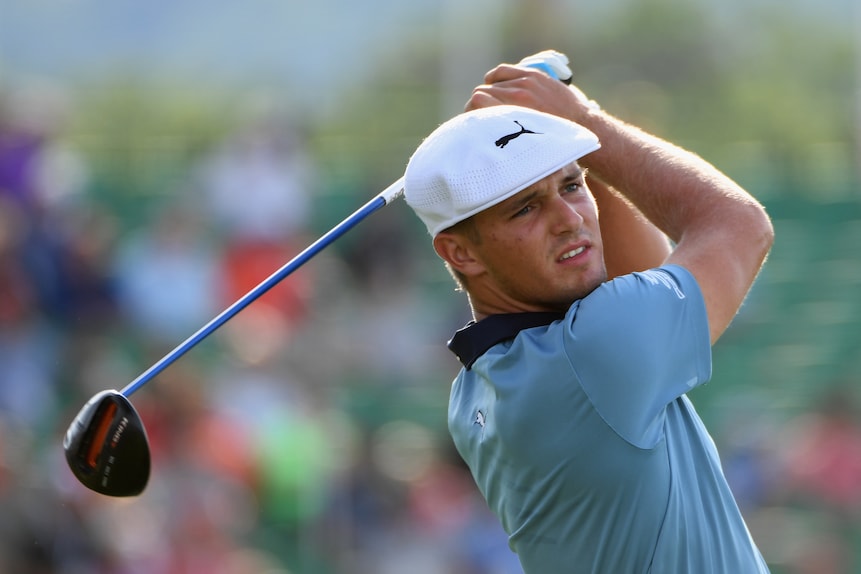 Getty Images
Birdie: Bryson DeChambeau
There's more to his game than the funky golf clubs and the old-school hat. However unconventional DeChambeau's game might seem, it's still built around superb ball-striking with the occasional big putt mixed in as well. After opening his third round with three straight bogeys, the recently turned professional and reigning U.S. Amateur champion steadied by playing three under the rest of the way to shoot 70. For a guy who still doesn't have a PGA Tour card, he doesn't lack for confidence. "Every tournament, I feel like I can possibly win," he said. "I don't think there's a golf course that doesn't suit my game. I like hitting the ball as straight as I can. I'm known for my ball-striking. The putter gets hot, watch out." -- S.W.
Photo By: Getty Images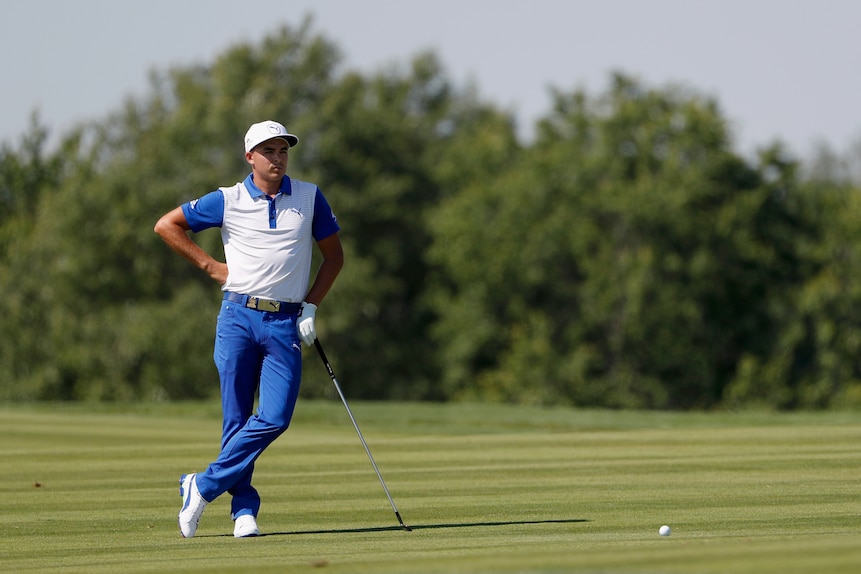 Getty Images
Bogey: Rickie Fowler
Remember when Fowler finished in the top 5 in every 2014 major? That seems long ago, as Fowler has missed three cuts in the past five major appearances. Fowler failing to reach Round 3 wasn't surprising -- he faced similar fates at the Players Championship and Memorial -- but how the 27-year-old faltered was eye-opening. Entering the week, Fowler was sixth on tour in strokes gained/off the tee. Alas, Oakmont ate his lunch, as Fowler found just half of the fairways. Decent showings at Royal Troon or Baltusrol could change the narrative, but for now, Fowler's game doesn't merit a breath in the "Big 4" conversation. -- J.B.
Photo By: Getty Images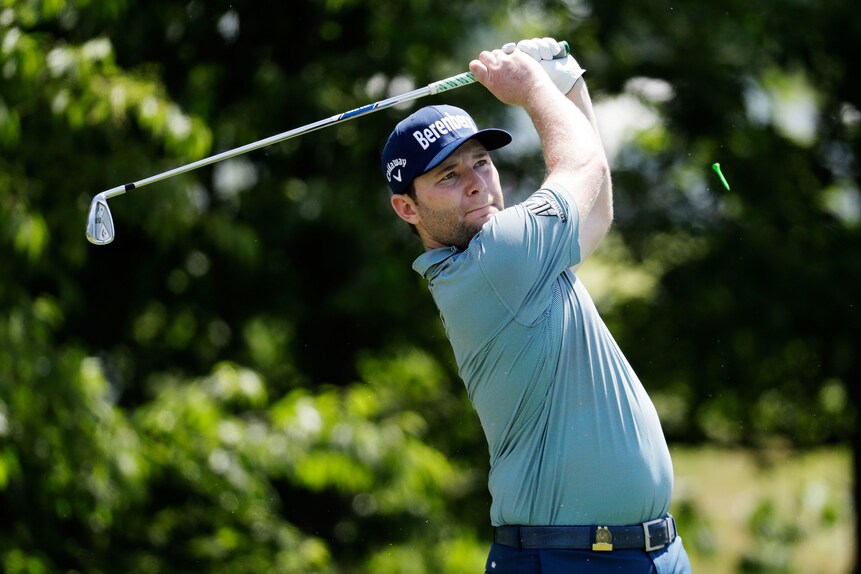 Getty Images
Birdie: Branden Grace
Forget about all the other names on the leader board, Grace is the one Vegas bookies will be watching the most closely. Confused? Let's explain. Before the tournament began, the Westgate Las Vegas SuperBook told Golf Digest that Grace was their biggest liability in the field thanks to some huge bets on the South African, who contended at Chambers Bay last year. For two days, he didn't seem like much of a factor, but a third-round 66 has him as just one of six players in red figures entering Sunday. If Grace can win, he'll claim a first major -- and a lot of fans will claim a LOT of money. -- A.M.
Photo By: Getty Images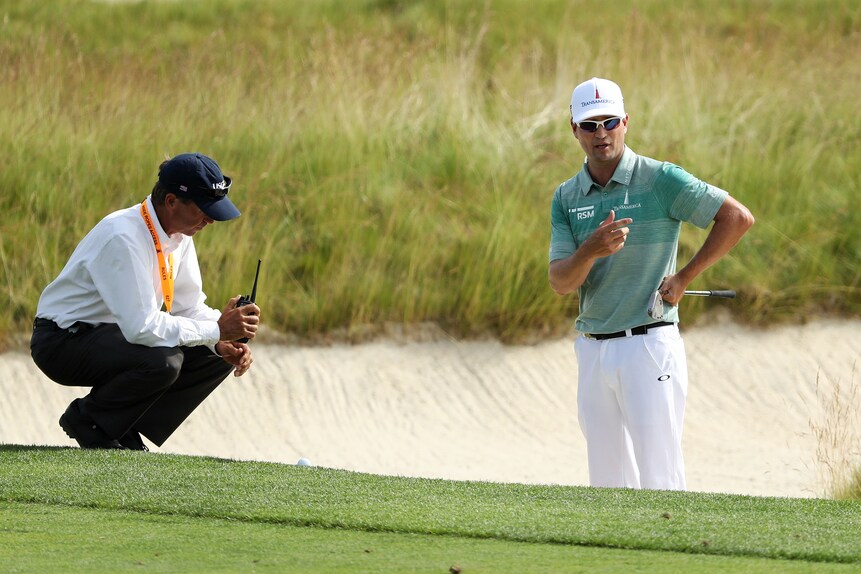 Getty Images
Bogey: Pace Of Play
Look, it's a U.S. Open at Oakmont. There is no such thing as a simple shot, and if these weren't the best golfers in the world, the rounds might be twice as long. But still. The final group on Saturday took two hours and 41 minutes to play the front nine. There were instances were it was taking close to two minutes to strike a single putt. Even if there are reasonable explanations for why the pace was so slow on Saturday, it doesn't take away from the fact that one of golf's biggest audiences of the year saw a lot of standing around. You look to events like these to show golfers doing what they do best. Presumably that means something other than lining up a three-footer. -- S.W.
Photo By: Getty Images