Moments that have defined Rory McIlroy's career
Rory McIlroy turned professional 10 years ago this week. Here are the moments that have defined the four-time major winner's career.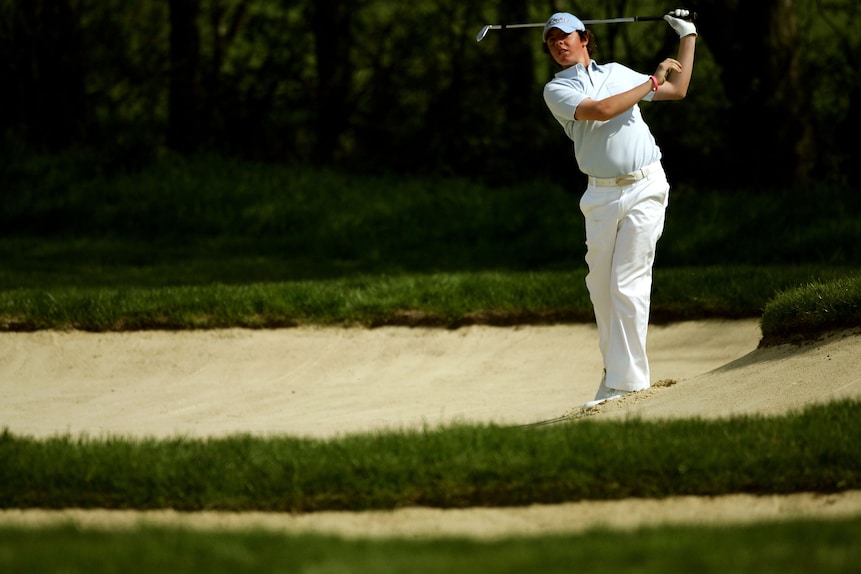 Warren Little
2005 British Masters
Just days after his 16th birthday, McIlroy makes his first appearance on the European Tour. It's an inauspicious debut, as Rory struggles in tough conditions to miss the cut at 19 over. Of course, it's hard to be critical, given he was mixing it up with pros at 16 years old.
Photo By: Warren Little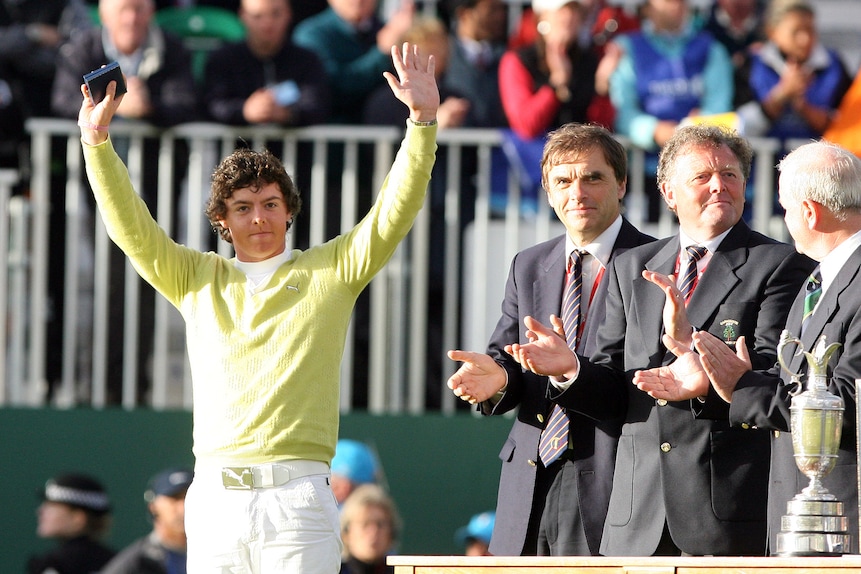 PAUL ELLIS
2007 Open Championship
McIlroy shoots an opening-round 68 at Carnoustie to sit in third place. Though he falls from contention over the next three days, his five-over finish is good enough to earn low-amateur honors.
Photo By: PAUL ELLIS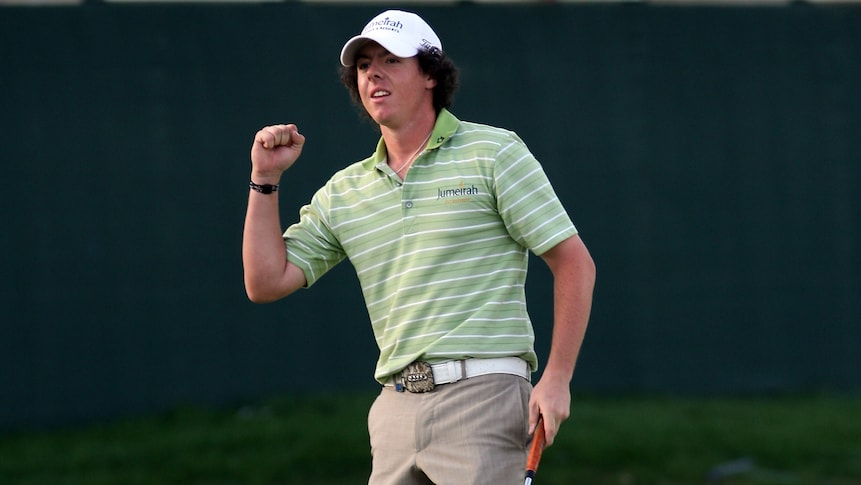 Ross Kinnaird
2009 Dubai Desert Classic
Turning professional in 2007, McIlroy enjoys a successful 2008 campaign but fails to reach the winner's circle. That changes in early 2009, as a dominating performance in Dubai earns Rory his first professional victory.
Photo By: Ross Kinnaird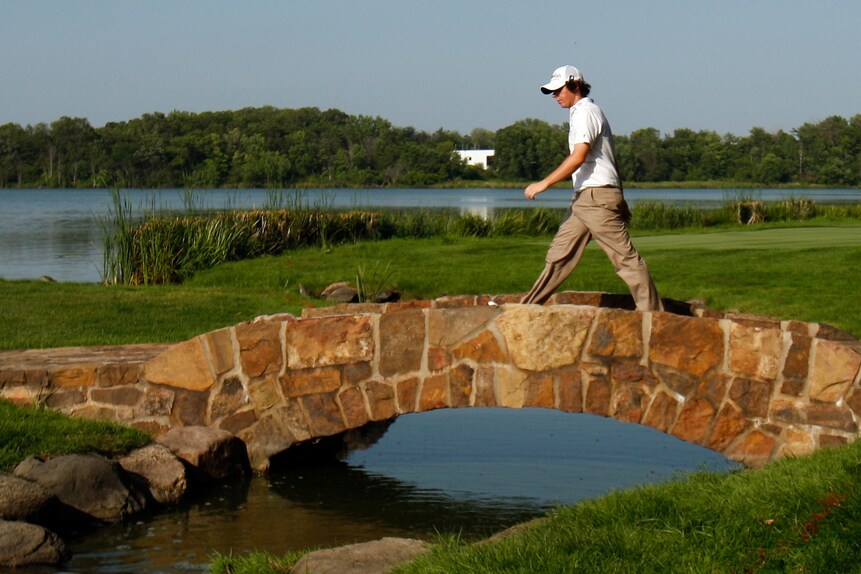 Streeter Lecka
2009 PGA Championship
Though he's a top-20 player in the world and has a handful of impressive performances on the PGA Tour, McIlroy remains a relative unknown entity to American audiences. That changes at Hazeltine National, as a steady Sunday finish in turbulent conditions vaults McIlroy to a third-place finish behind Y.E. Yang and Tiger Woods.
Photo By: Streeter Lecka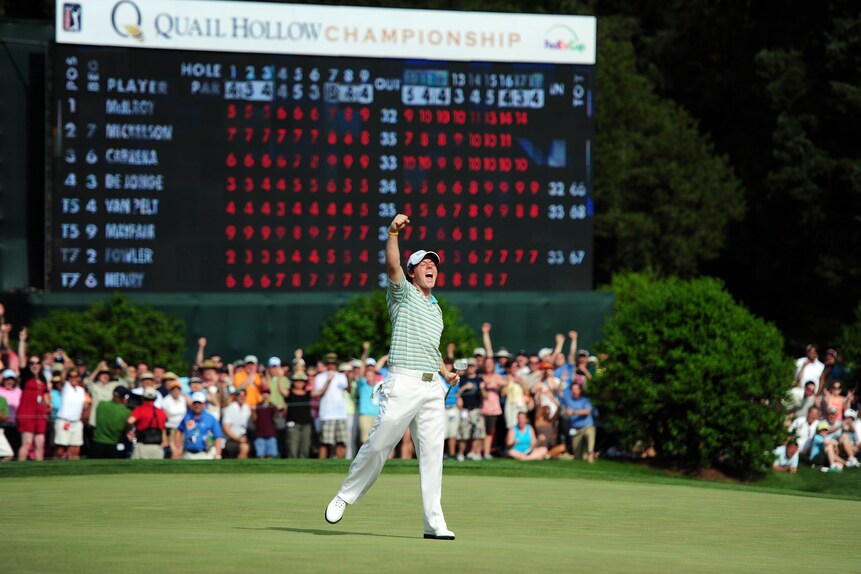 Charlotte Observer
2010 Quail Hollow Championship
Rory grabs his first U.S. title with a superb Sunday 62, a score that gives McIlroy a four-shot victory. Quail Hollow will prove fertile ground for McIlroy, as he'll win again there 2015 and have three other top-10 finishes in his career.
Photo By: Charlotte Observer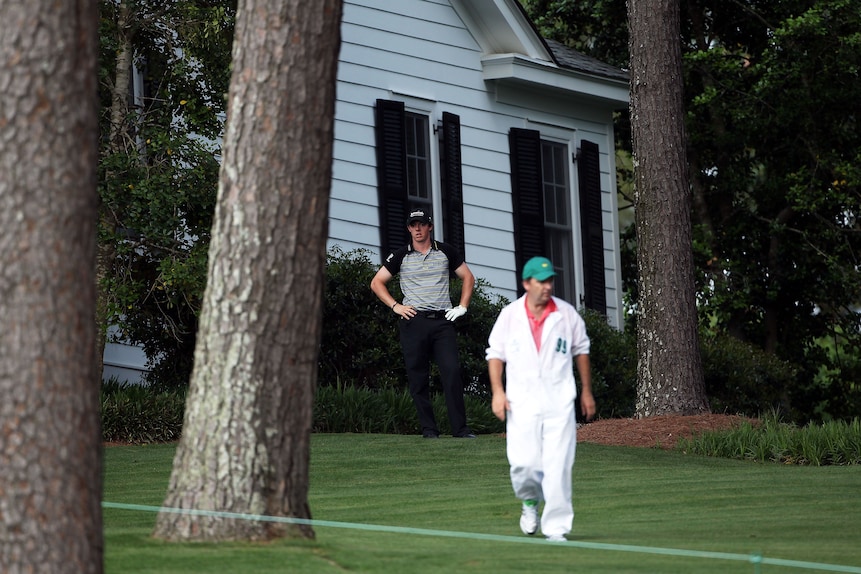 Andrew Redington
2011 Masters
What was supposed to be a coronation turns into a calamity. Entering Sunday with a four-shot lead, the Northern Irishman turns the front in 37, only to triple the 10th and make a four-putt double on the 12th. McIlroy finishes with an 80, a number that sinks McIlroy to 15th for the tournament.
Photo By: Andrew Redington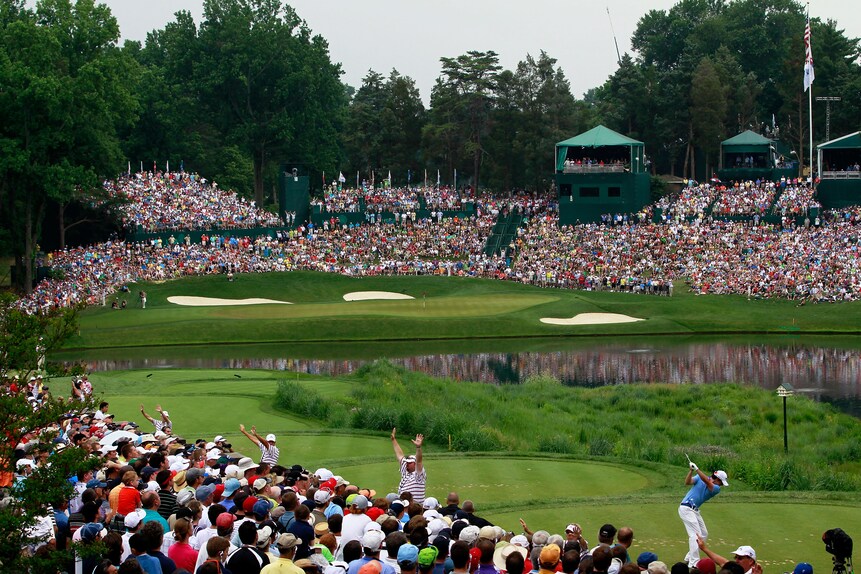 Chris Trotman
2011 U.S. Open
McIlroy puts any worries about residual effects from Augusta to bed, lapping the field by eight strokes for his first major championship win. Rory set 11 U.S. Open marks in his victory march, including the lowest total 72-hole score (268) and the lowest total under-par score (16 under).
Photo By: Chris Trotman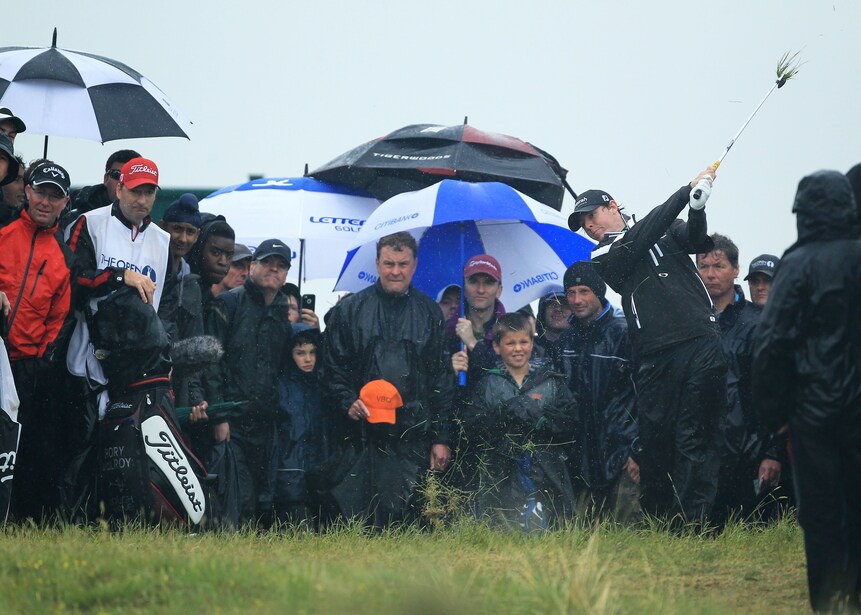 David Cannon/R&A
2011 Open Championship
Following scores of 74 and 73 on the weekend, McIlroy tells the media he's "not a fan of golf tournaments that are predicted so much by the weather." Given McIlroy's upbringing in such conditions in Northern Ireland, it causes a minor stir.
Photo By: David Cannon/R&A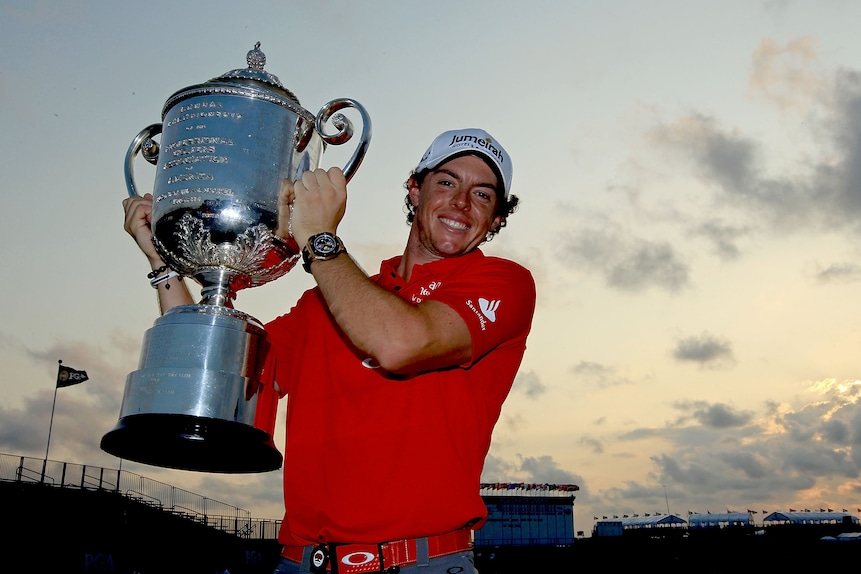 David Cannon
2012 PGA Championship
McIlroy makes a mockery of Kiawah Island, submitting a 13-under score to win the Wanamaker Trophy by eight shots. It breaks Jack Nicklaus' 1980 mark as the largest winning margin in tournament history.
Photo By: David Cannon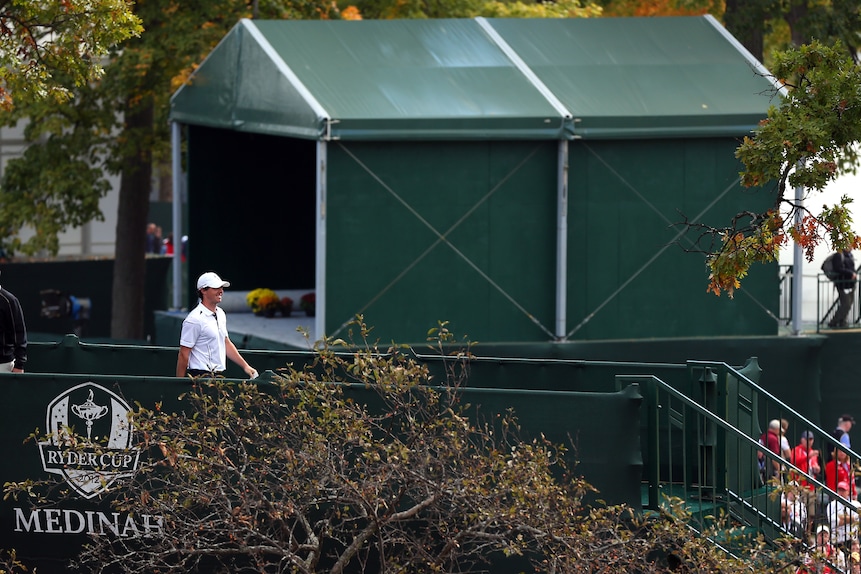 Mike Ehrmann
2012 Ryder Cup
McIlroy almost misses his tee time for Sunday's matches at Medinah after confusion on the time zone. With the Europeans down four points heading into the final day of play, the move ostensibly shows a lack of maturity and preparation from McIlroy...
Photo By: Mike Ehrmann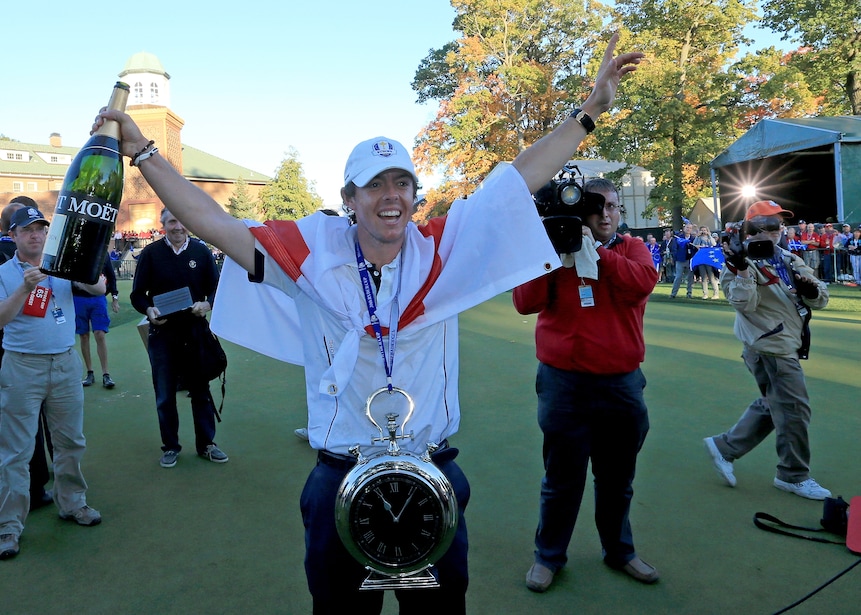 David Cannon
2012 Ryder Cup
...except that, with little preparation before walking to the first tee, McIlroy dusts off Keegan Bradley, 2 and 1, a match that spurs one of the greatest comebacks in Ryder Cup history.
Photo By: David Cannon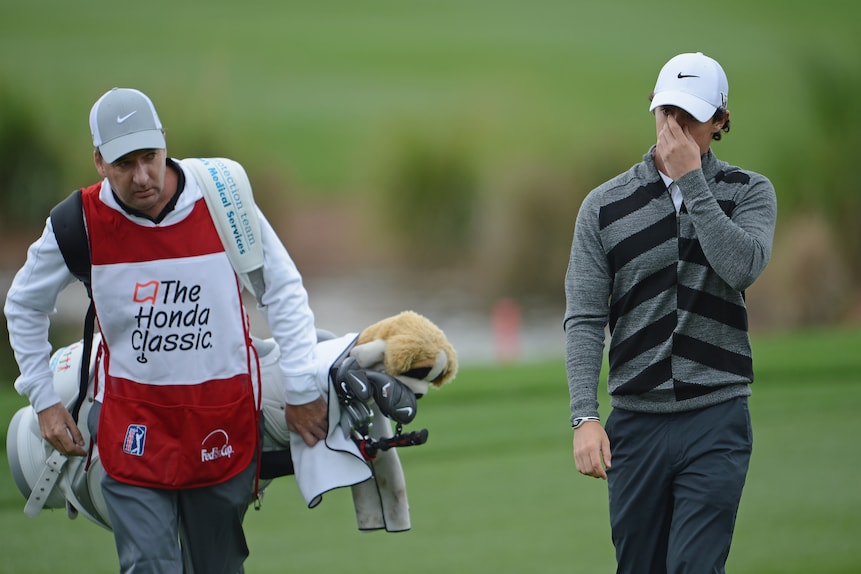 Stuart Franklin
2013 Honda Classic
McIlroy receives heavy criticism for withdrawing with "tooth pain." Observers around the game believe more was at play, including possible issues with his recent equipment switch to Nike.
Photo By: Stuart Franklin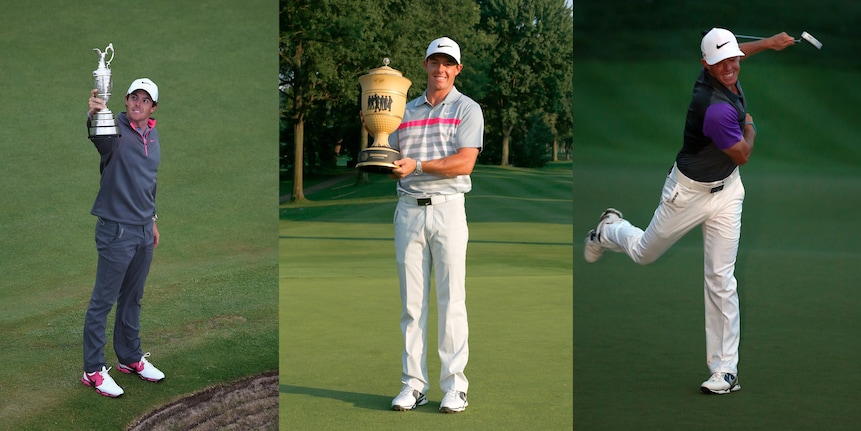 Summer of 2014
McIlroy wins three times in a four-week span, adding the claret jug to his every-growing trophy case. Along with triumphs at the WGC-Bridgestone Invitational and PGA Championship, writers note "the era of McIlroy" has begun.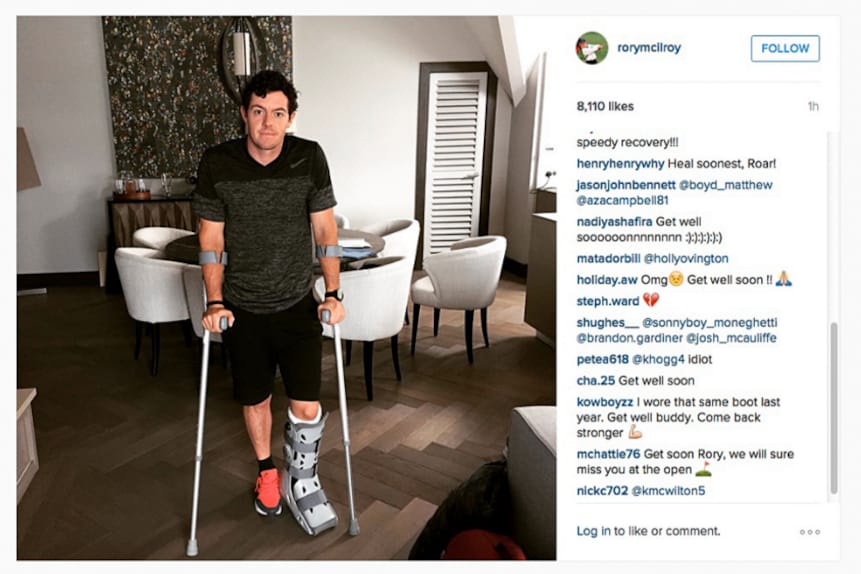 2015 Injury
A week before the Open Championship at St. Andrews, McIlroy injures his ankle playing backyard kickabout with friends. He misses the tournament, and losses the No. 1 spot in the world. He hasn't regained it since.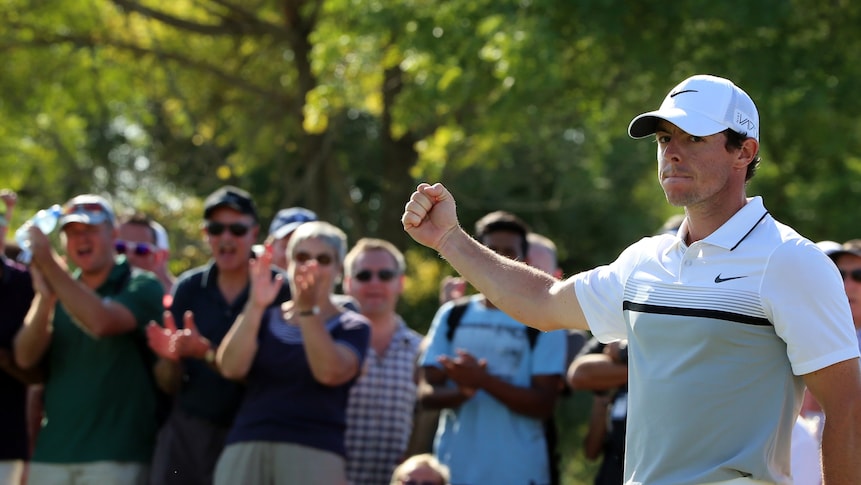 KARIM SAHIB
2015 Race to Dubai
Despite missing the Open Championship, wins in Dubai and the WGC-Match Play give McIlroy a shot at the Euro Tour's Race to Dubai, with Rory securing his third Order of Merit title with a win at the season-ending DP World Tour Championship.
Photo By: KARIM SAHIB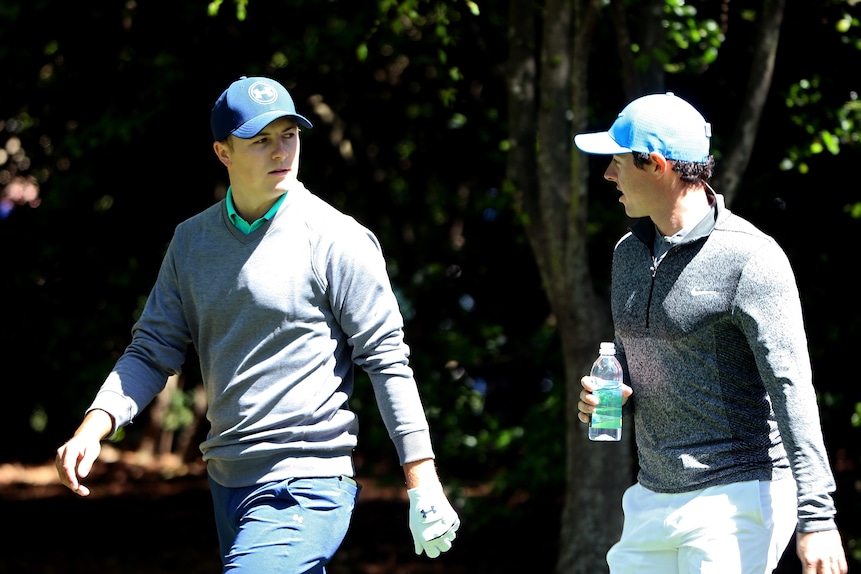 Andrew Redington
2016 Masters
Playing in the final Saturday group, McIlroy is primed for a run at the Grand Slam. Unfortunately, McIlroy stumbles off the score board with a 77.
Photo By: Andrew Redington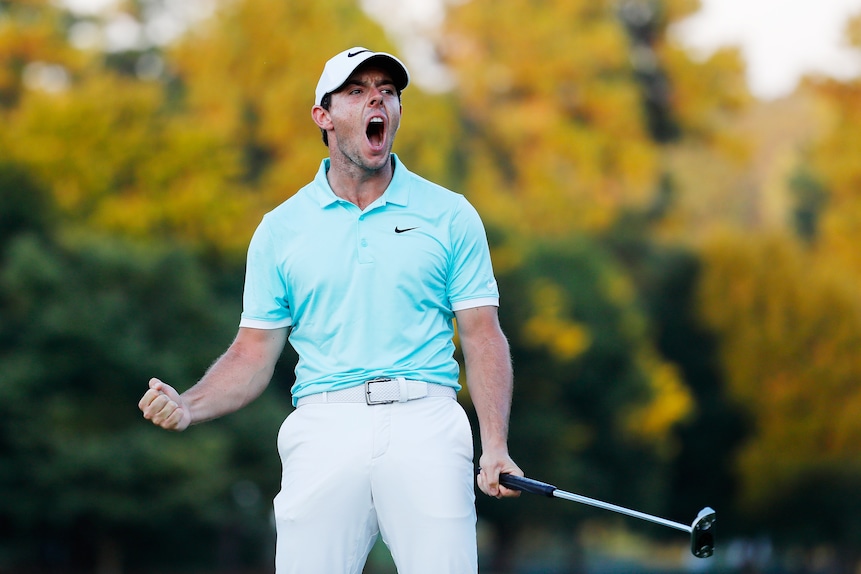 Getty Images
2016 FedEx Cup
Following missed cuts at the U.S. Open and PGA Championship, McIlroy saves his lost season with wins at the Deutsche Bank Championship and Tour Championship, the latter which comes in a playoff. After taking a backseat to the likes of Jordan Spieth and Jason Day, McIlroy reinserts his name as one of the sport's top performers.
Photo By: Getty Images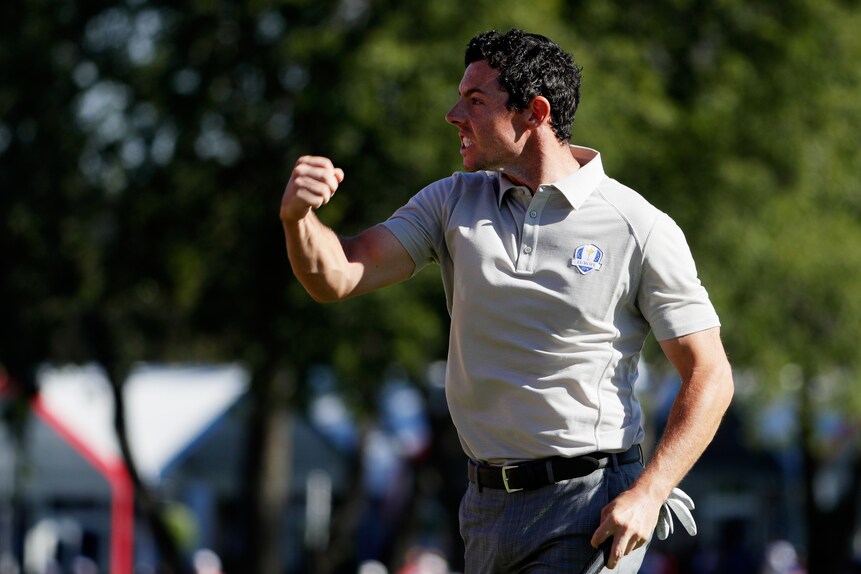 Getty Images
2016 Ryder Cup
Usually one noted for stoicism, McIlroy unleashes several emotional outbursts at Hazeltine against an antagonistic American crowd, on his way to winning three of his first four matches. He engages with Patrick Reed in a fiery front-nine battle on Sunday, with Reed ultimately winning the match 1 up.
Photo By: Getty Images