13 Unassailable Golf Truths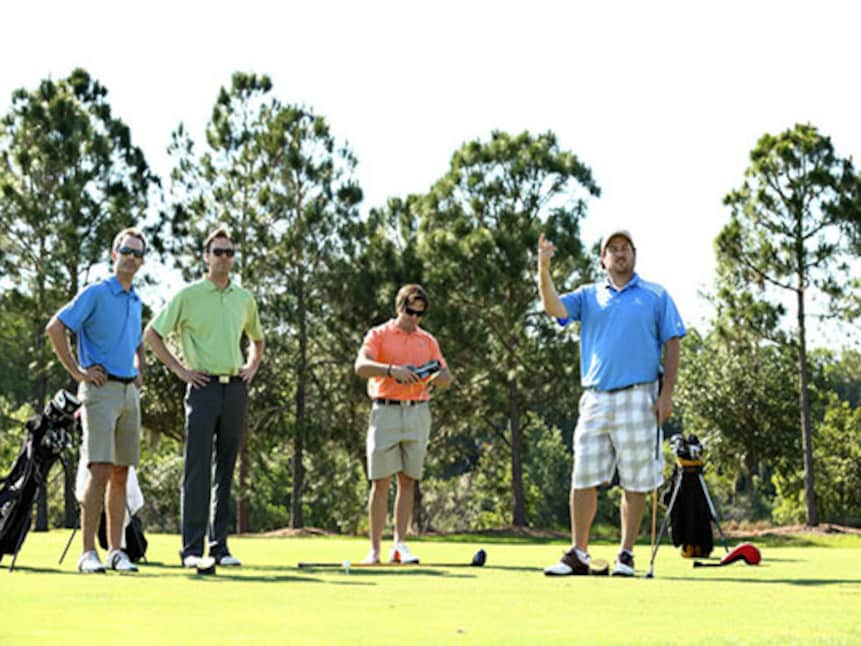 The players in front of you will all be struggling to break 100.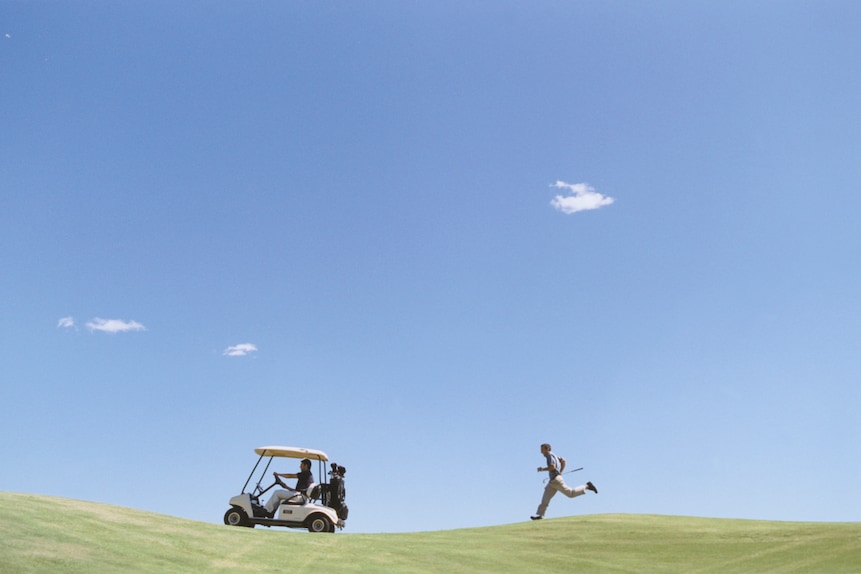 Getty Images
The players behind you will be knocking down flagsticks and on your ass all day.
Photo By: Getty Images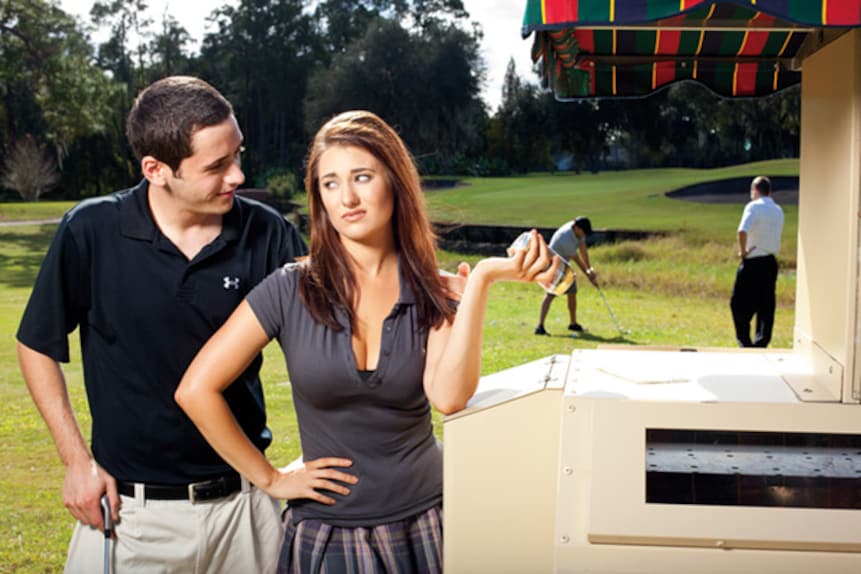 The cart girl never has change for a $20.
*This is a model, not the author.*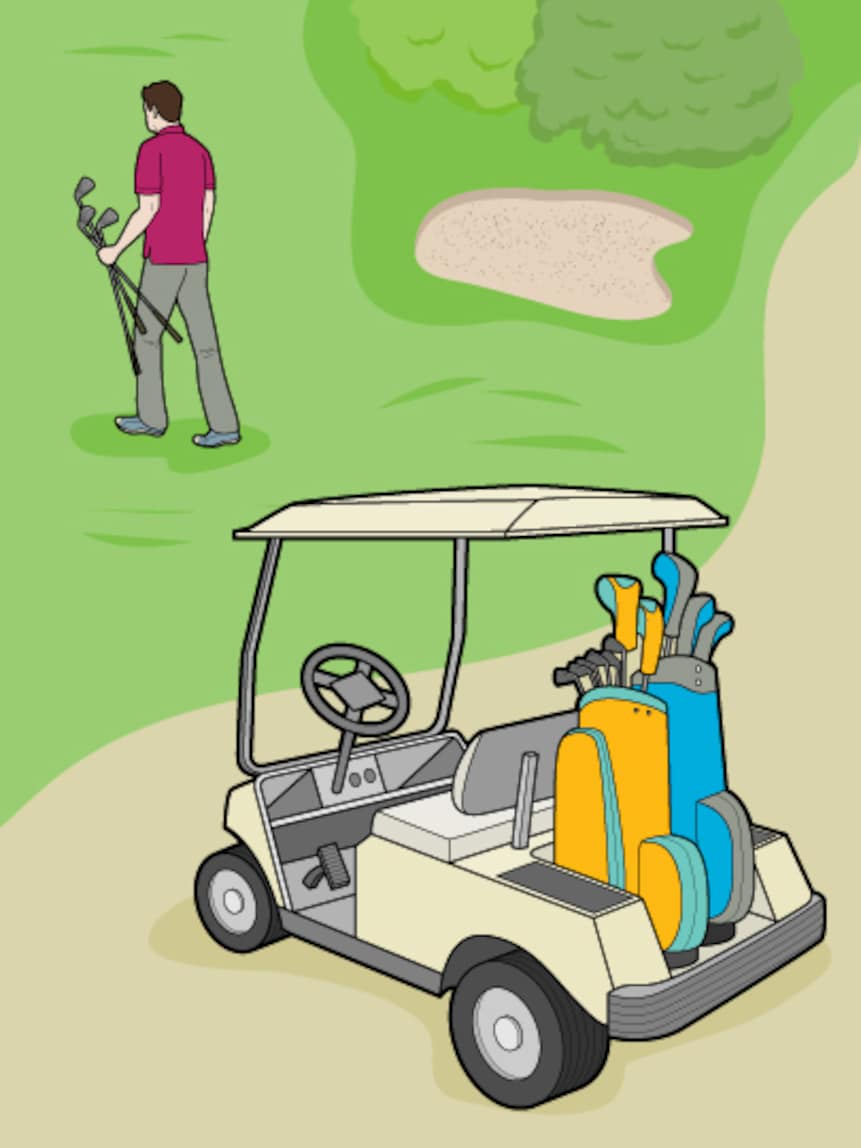 You will bring four clubs with you across the fairway from the cart, and none will be the right one.
Believe it or not, you get a fair amount exercise taking a cart, even if you don\'t make any extra effort to add steps. With a bit of awareness you can transform 18-with-a-cart into a lot more exercise:  Walk every other hole and suggest your cart mate do the same. Off the tee, drive to his ball and then grab a couple of clubs and walk to yours. As you approach the green, let him take the cart, as you grab your wedges and putter and walk the rest of the way. When searching for balls, immediately get out of the cart and look on foot—it\'s more efficient anyway. Wear a fitness band to keep track of your steps and establish a "par" you want to reach each time you play. Or, take a caddie and let him drive the cart. Seriously.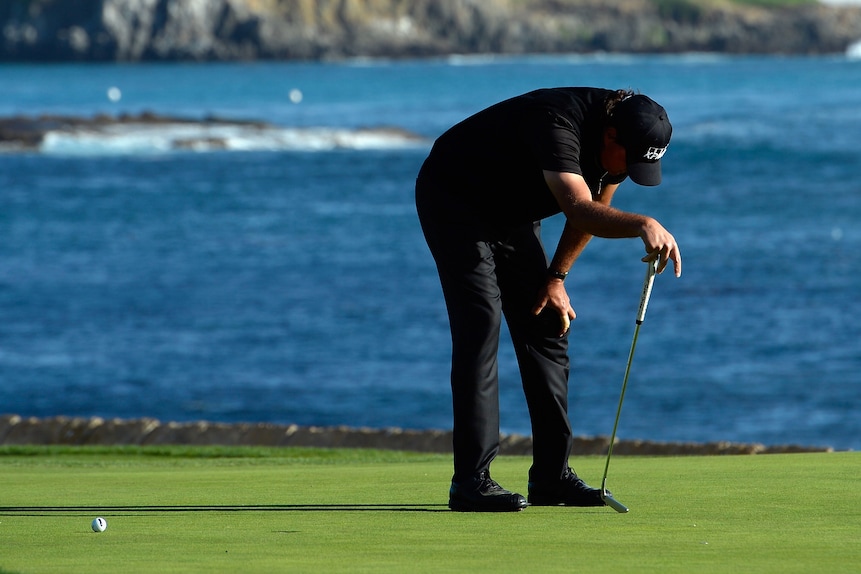 Getty Images
Your best ball-striking round of the year will be the round when you don't make anything.
Photo By: Getty Images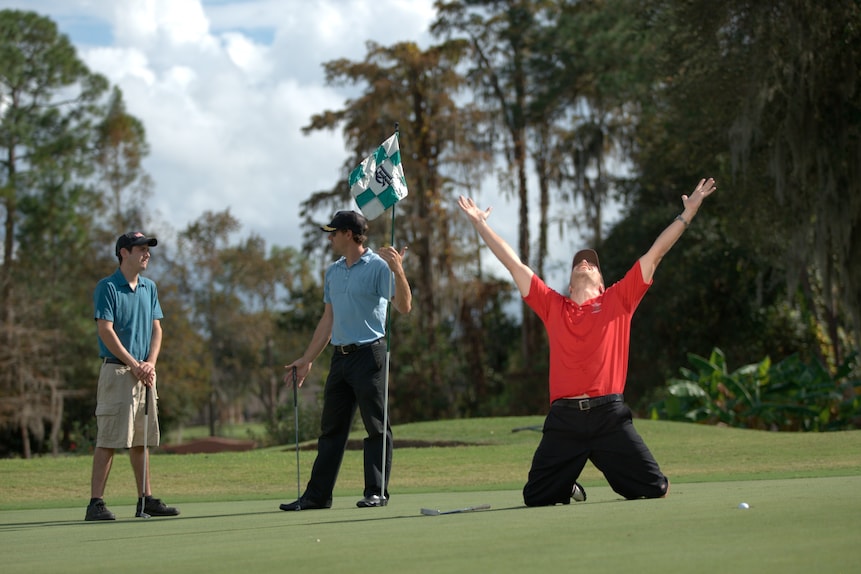 You will have a day where you miss every fairway but make every putt for double bogey.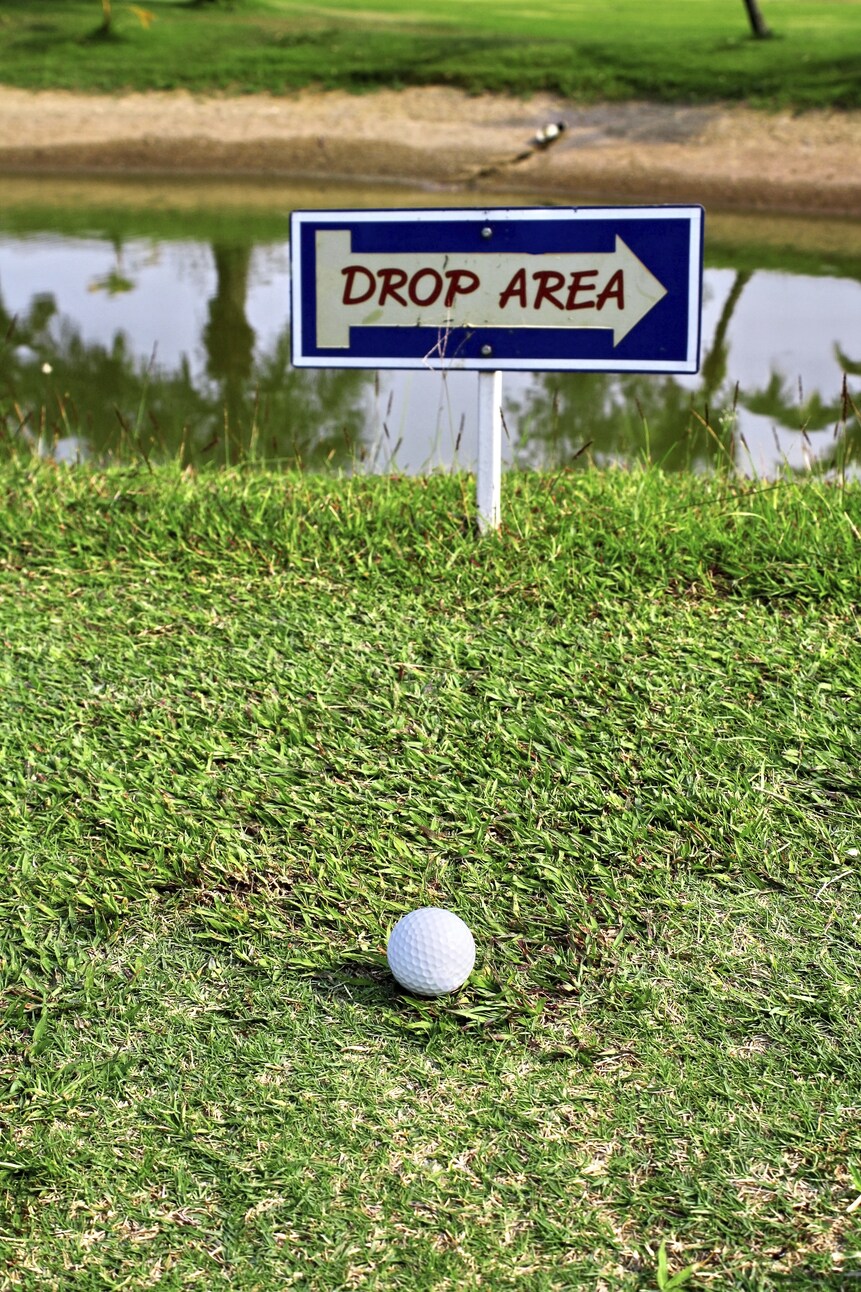 Getty Images/iStockphoto
The moment you notice a hole has a drop area, you ensure you'll be hitting from the drop area.
Photo By: Getty Images/iStockphoto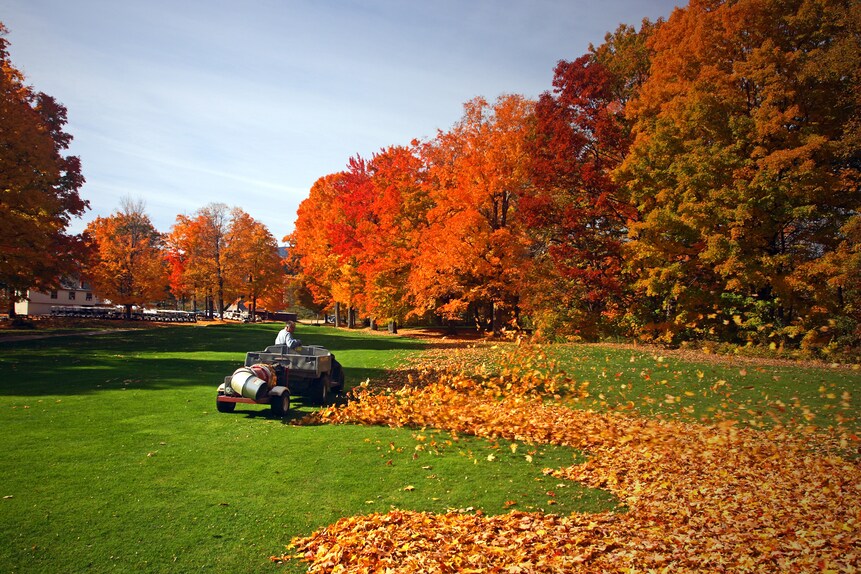 Getty Images/Moment Open
Your match will come down to a shot in which a maintenance guy will be manning a deafening leaf blower five feet away.
Photo By: Getty Images/Moment Open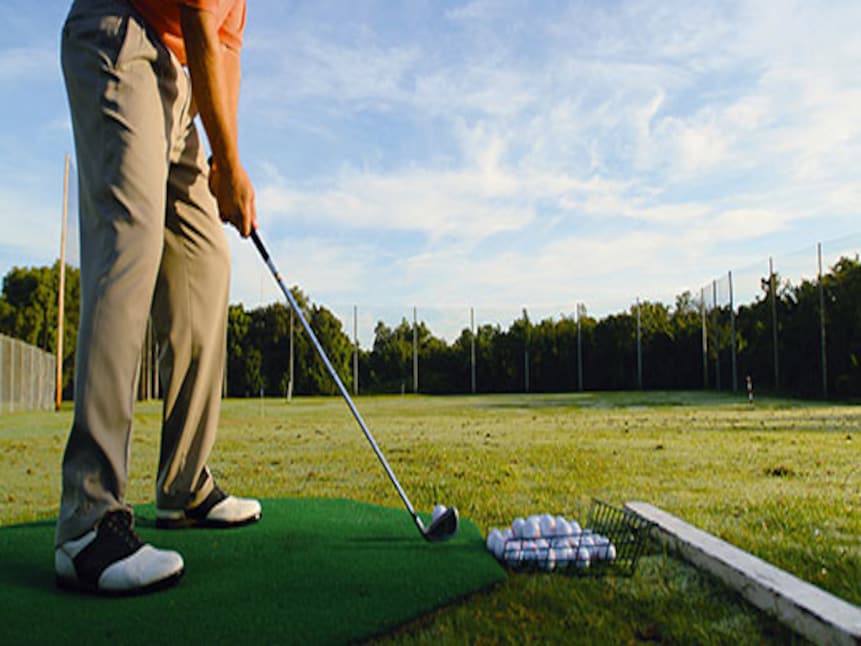 The day you hit it best on the range will be the day you chop it up miserably.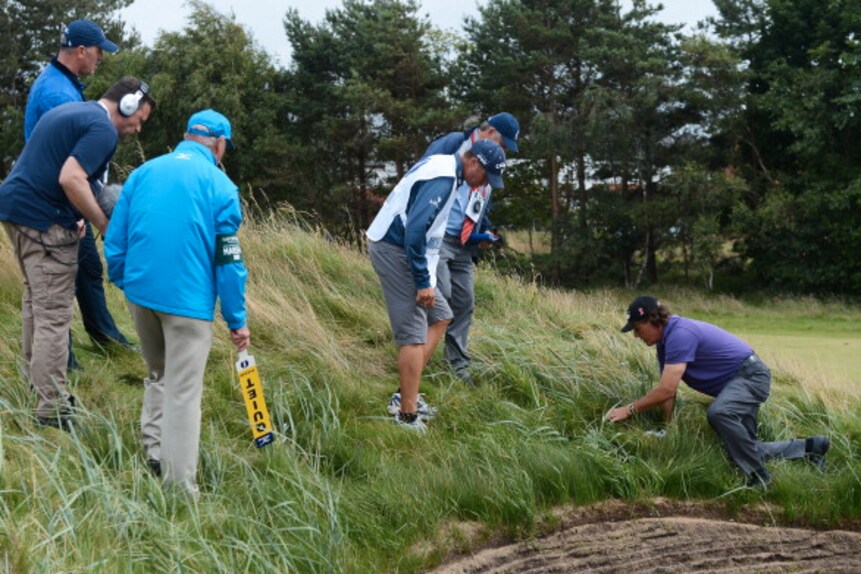 That one ball you found in the rough isn't yours.
Copyright: Disney
If you wait for the green to clear on a par 5, you will top your second shot.
Photo By: Copyright: Disney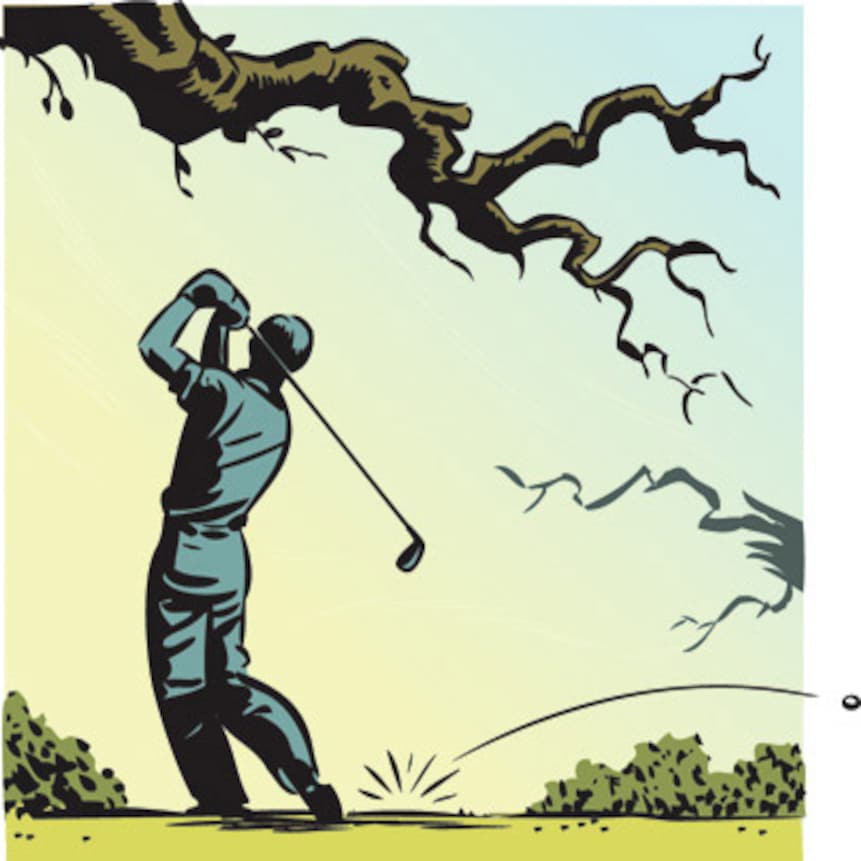 When a group let's you play through, your ensuing shot will be a disaster.
Because the result is so ugly and often unplayable, hitting the ball off the hosel of the club can be a serious panic situation, particularly when you do it a few times in a row. For some reason, the more you try not to shank, the more it happens. You desperately have to break the cycle, but how? You need to adjust your swing so you make contact with the ball closer to the toe of the club. This might seem radical, but I suggest you open the face of your club slightly at address and swing on a path that\'s outside the target line coming into the ball and inside the target line immediately after impact. In other words, swing like a slicer: Cut across the ball with an open clubface. This combination will help ensure you make contact with the ball closer to the club\'s toe, and you\'ll get rid of those shanks. *--Chuck Cook* [More advice on shanks](/golf/shank) [More advice on iron shots](/golf/irons)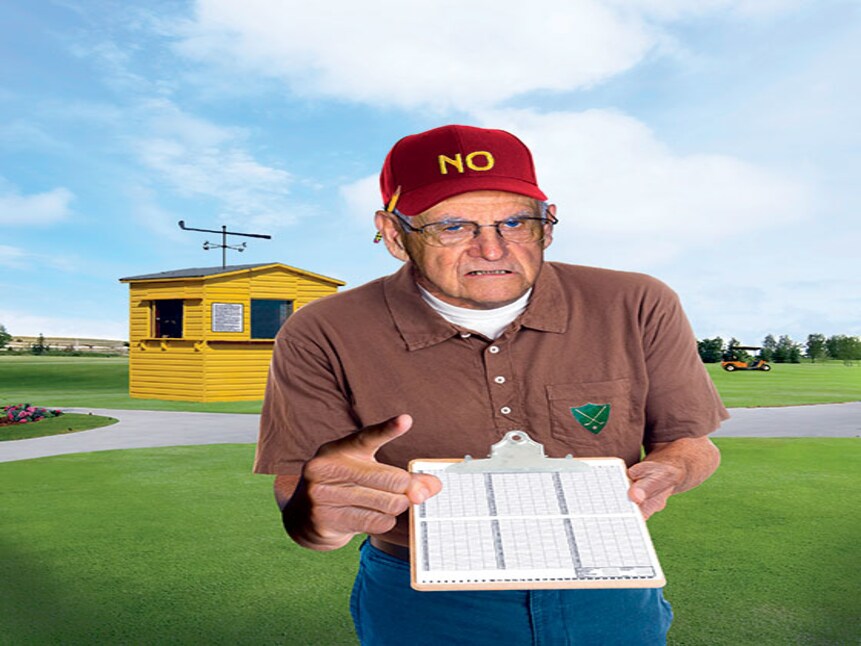 The ONE time you happen to be running late for your tee time will coincide with shift of a starter who takes his position way too seriously.