11 photos of the wacky weather at Oakmont on Thursday
OAKMONT, Pa. -- Day 1 at the 2016 U.S. Open was a washout. Three weather delays equated to just nine players finishing their rounds on Thursday; the afternoon wave never reached the tee. Though the weekend forecast looks promising, the storms at Oakmont Country Club were a sight to behold. Here are 11 photos capturing the ridiculous weather from Round 1 of the U.S. Open: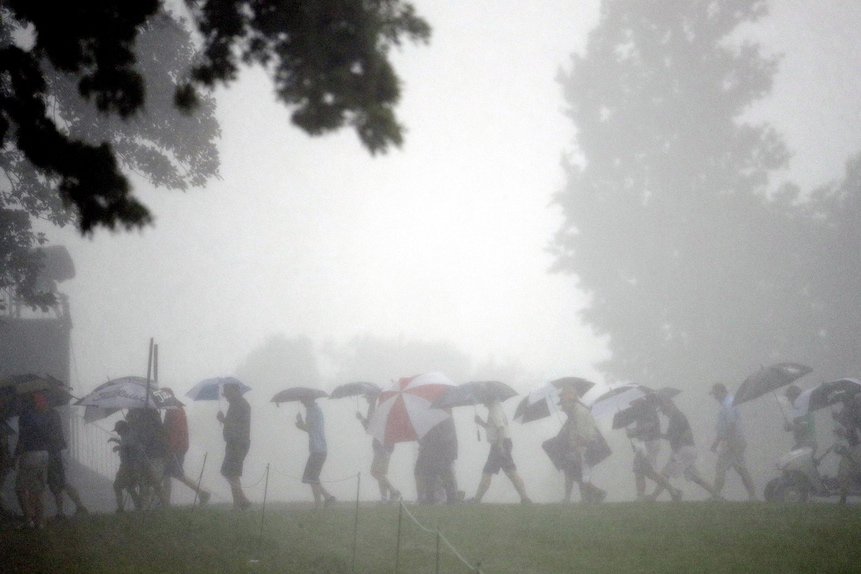 Charlie Riedel/AP Photo
Muddy March
Fans had to trudge through mud, water and slick turf throughout the day at Oakmont.
Photo By: Charlie Riedel/AP Photo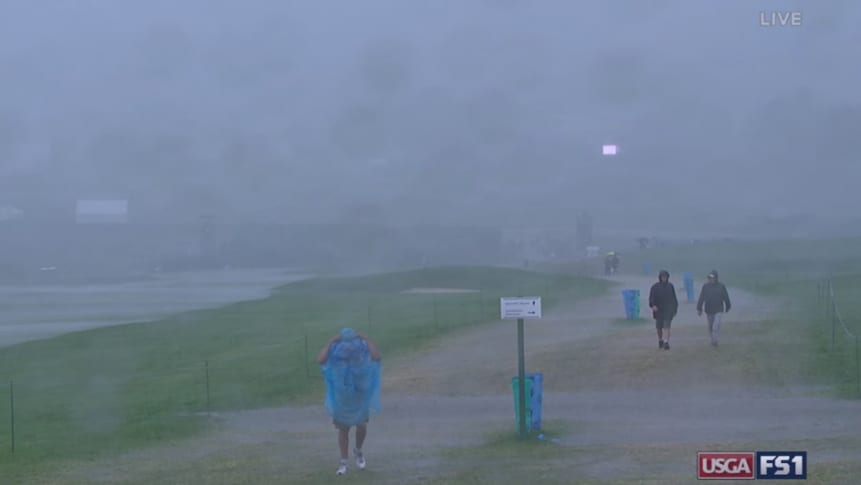 "A" For Effort
We applaud this brave soul, but a poncho can withstand only so much.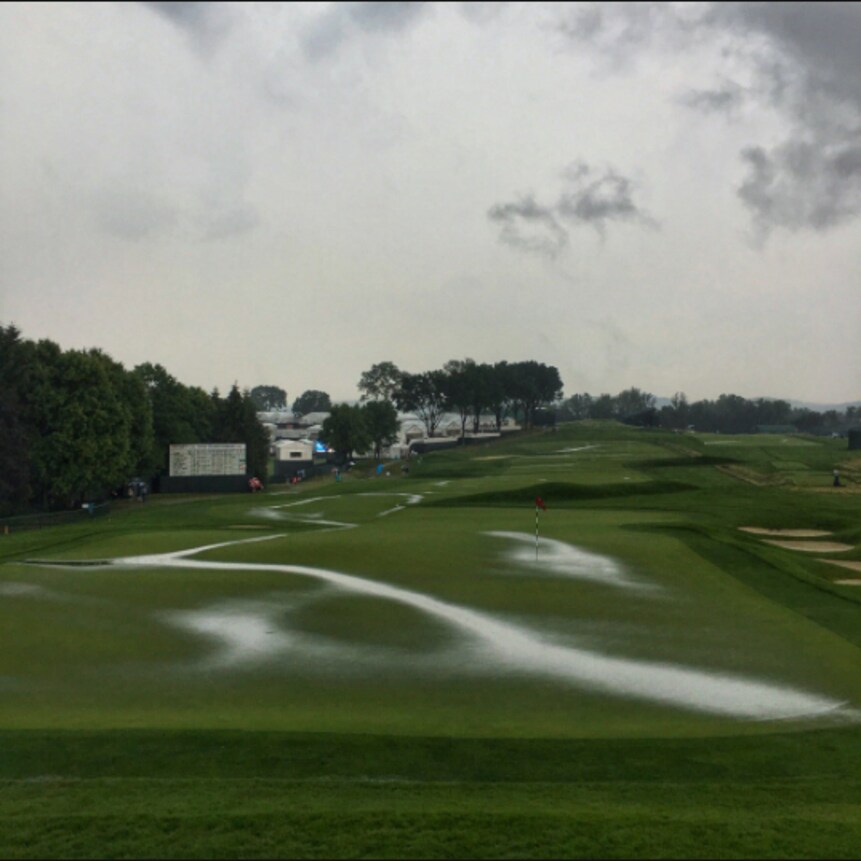 Course Redesign
Those wishing Oakmont had more water hazards got their wish on Thursday.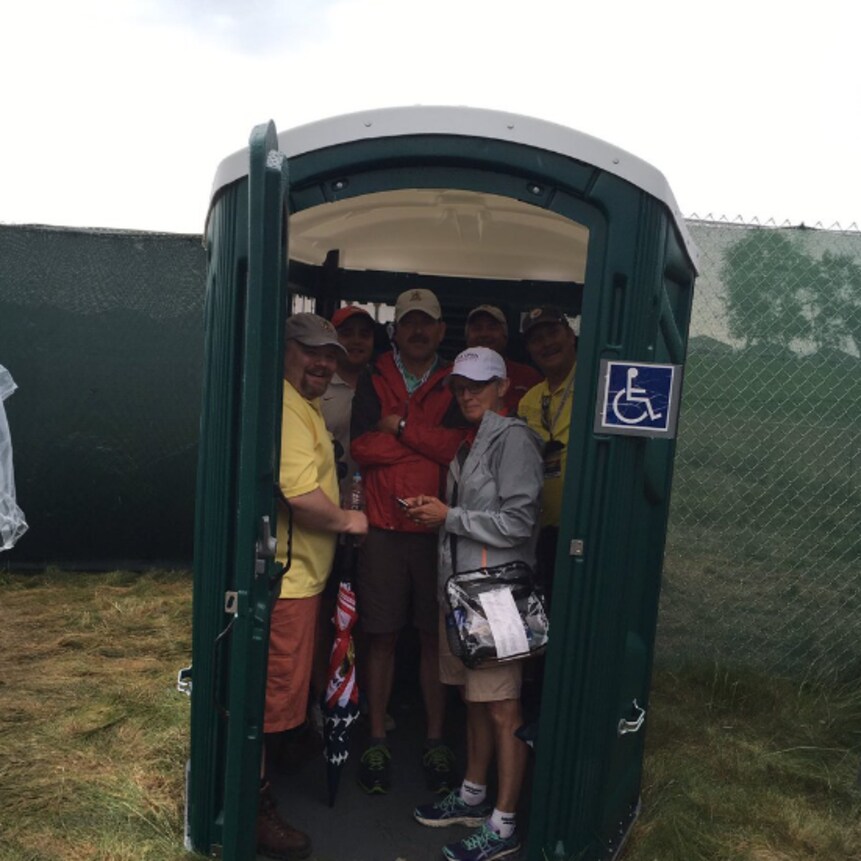 Any Port(a-let) In The Storm
Any situation that calls for one to resort to such shelter must really, ahem, stink.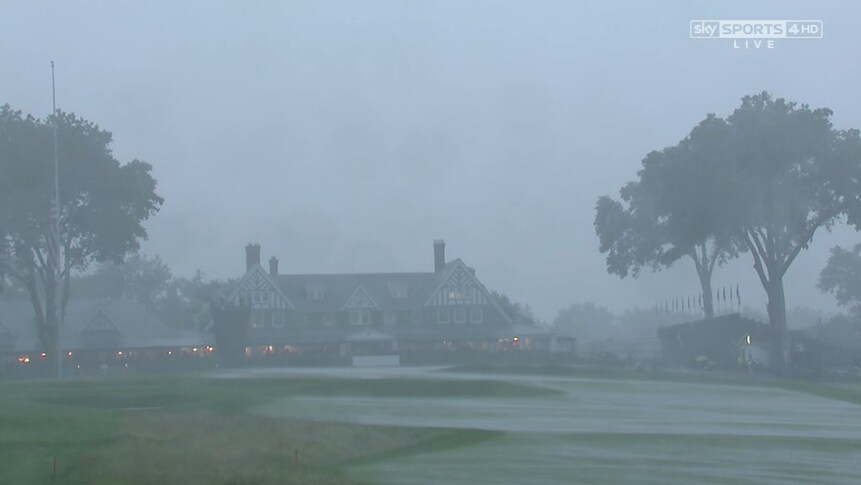 Midday Darkness
Nope, this isn't dusk; this comes from the middle of the afternoon.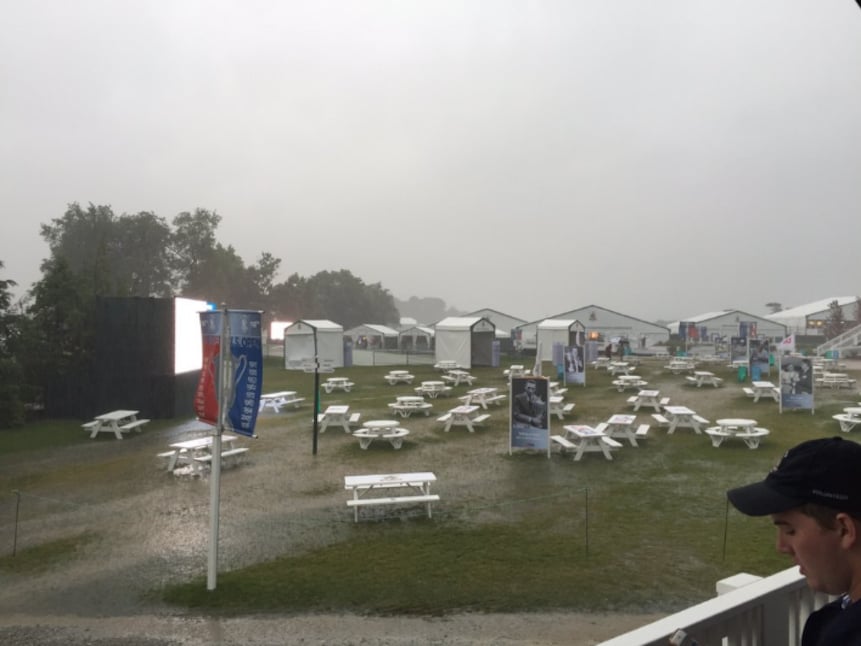 Volunteer Water Park
The Volunteer Village nearly floated away. Volunteers are the lifeline of a tournament. The least we can do is send these good folks some rescue boats.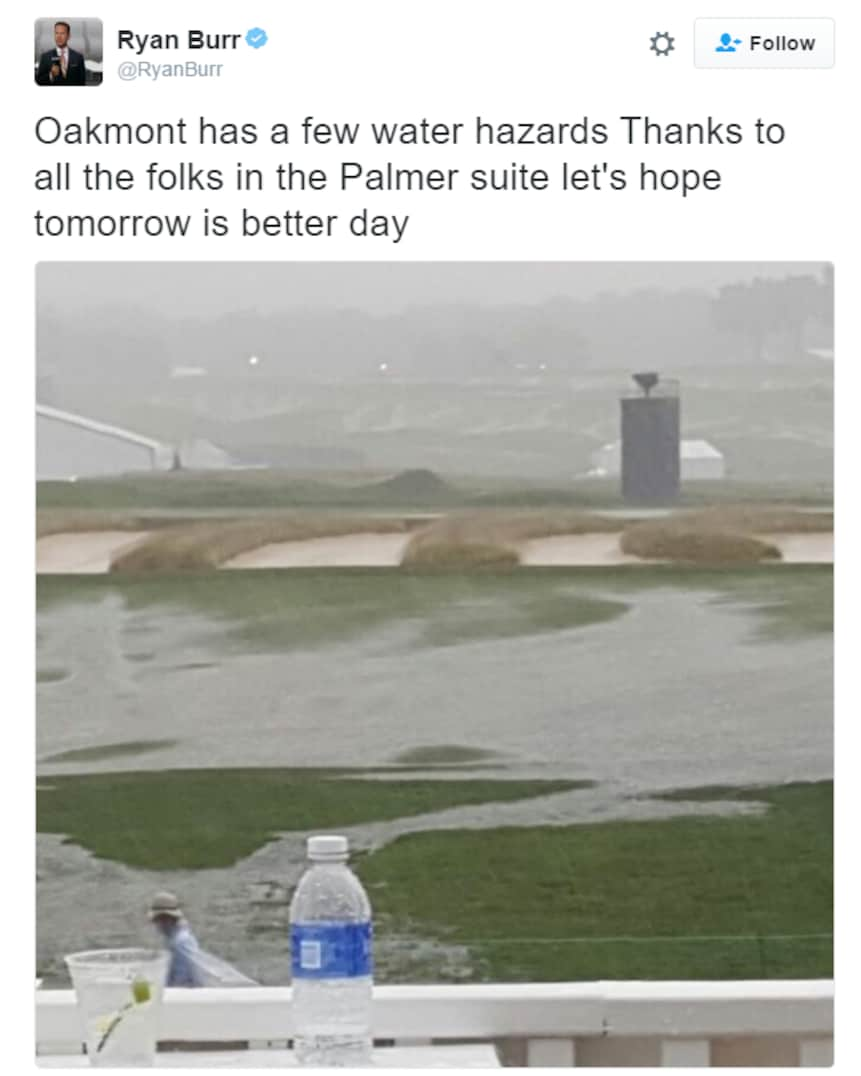 At Least It Will Add To the Property Value
Just in case living it up in a luxury box wasn't good enough, those in the Palmer Suites now have a lake view out their window.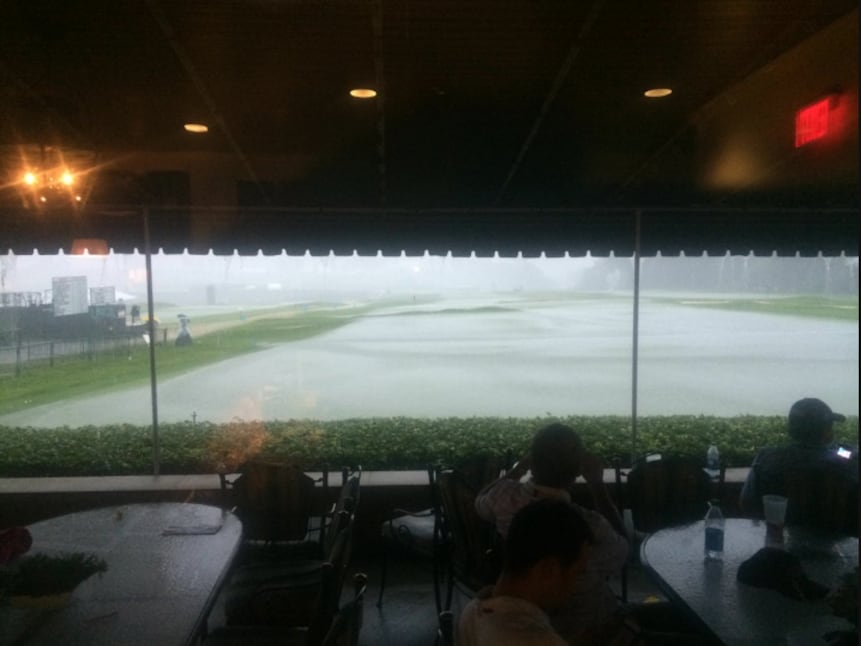 There's A Green Under There, We Swear
Phil Mickelson called Oakmont's ninth hole "the hardest par 4 I've ever seen in my life." And that was before he had to putt underwater.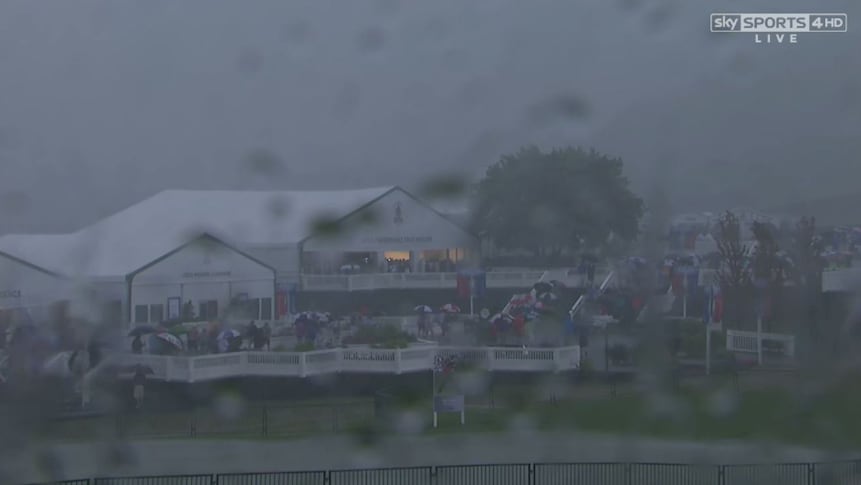 Rain Or Shine, Party's On
We're going on a limb and saying the bartenders kept busy in the hospitality tents.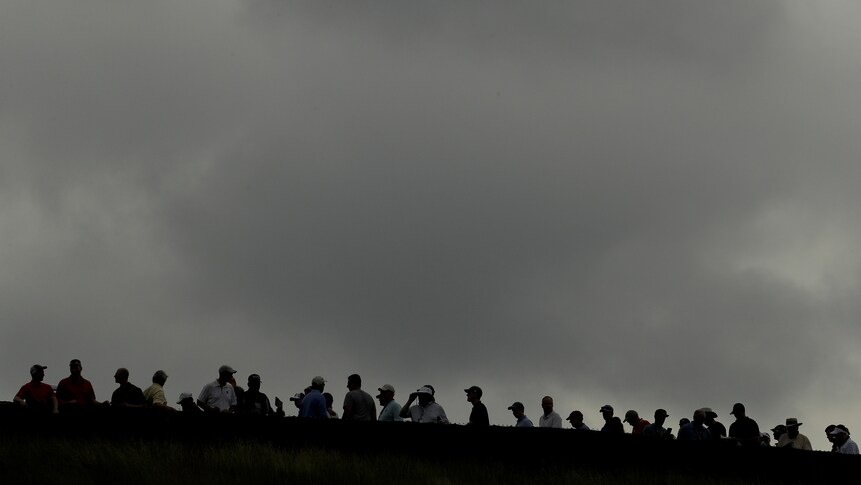 Charlie Riedel/AP Photo
Dedication
Despite multiple delays and dangerous storms, the fans were loud and proud on Thursday. Forget the players; if anyone deserves nice weather this weekend, it's the galleries that were undeterred.
Photo By: Charlie Riedel/AP Photo