10 photos of the Noah's Ark-like weather at Baltusrol
Take Shelter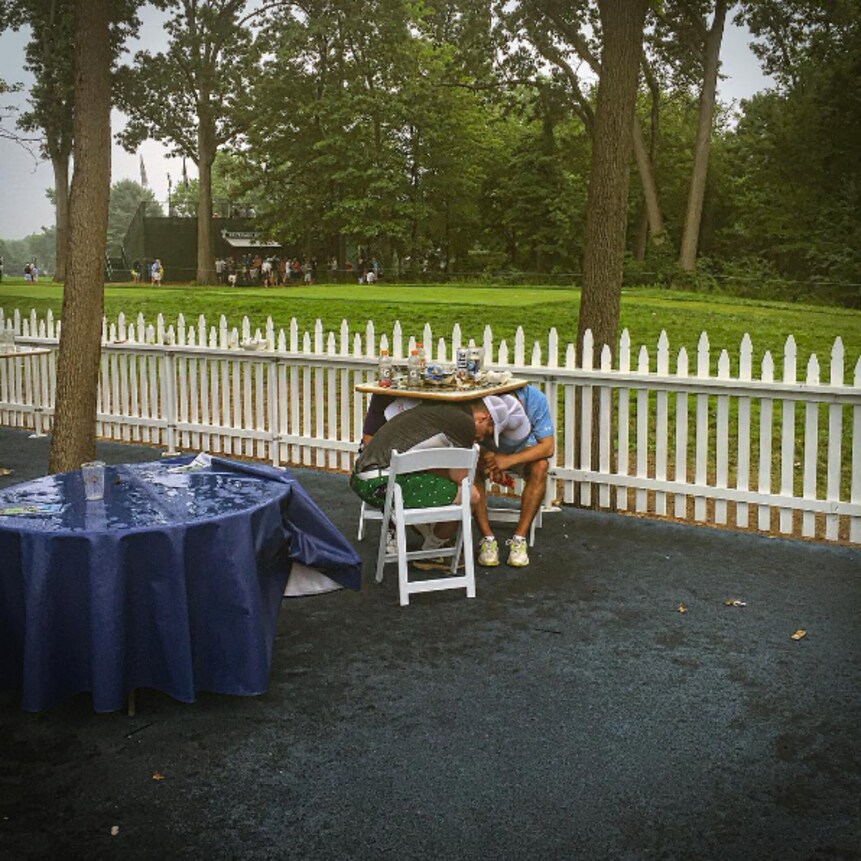 Hey, if you're going to pay good coin for a box seat, you might as well get your money's worth.
Sunk Surface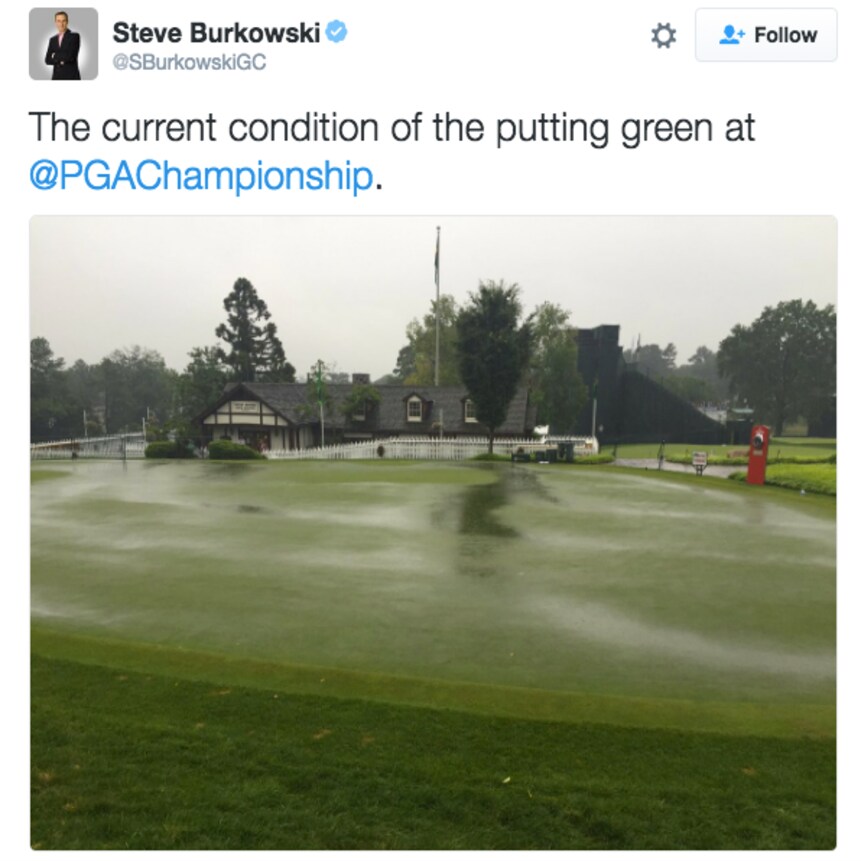 I think this qualifies as "standing water."
Dedication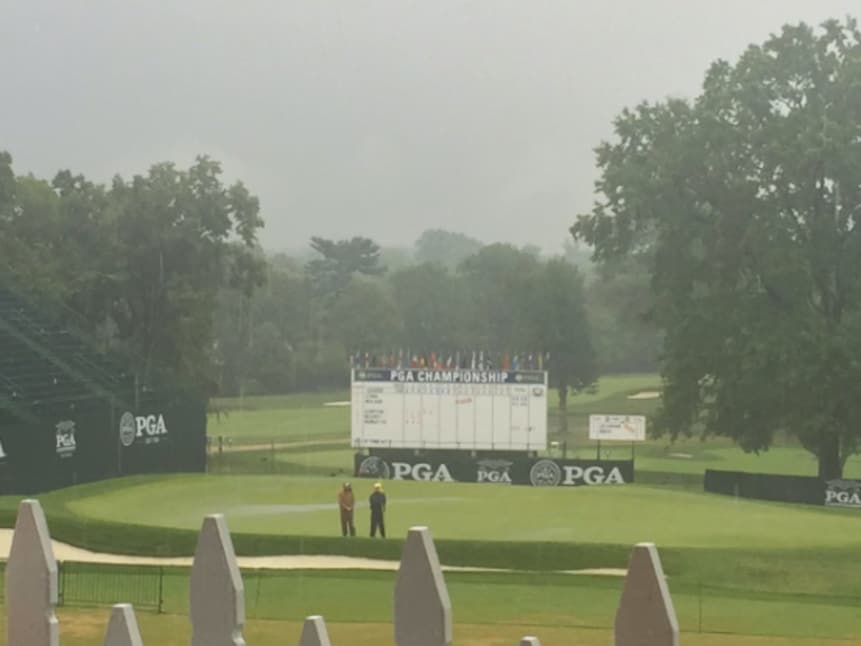 As MGA director of communication Helen Stock noted, "Shoutout to the these guys holding court on 18 in the downpour."
Dedication, Part 2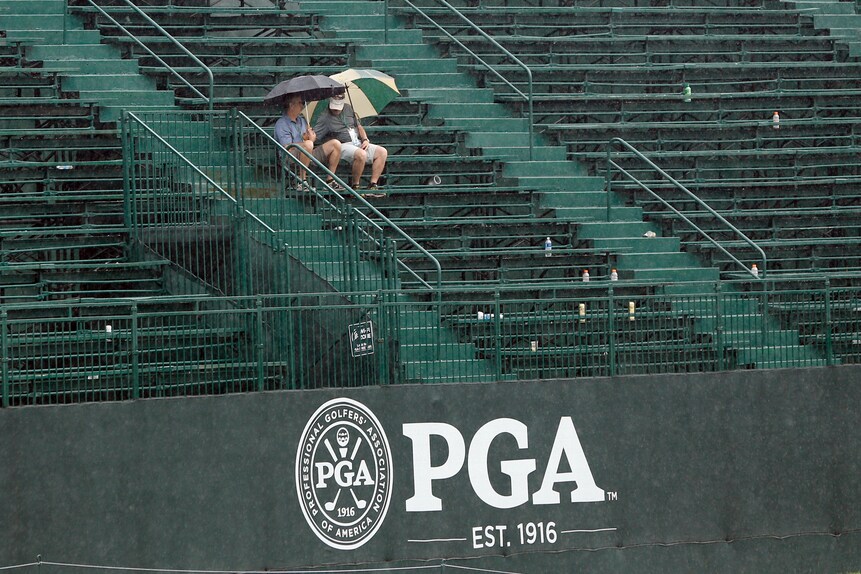 AP
We've heard of people camping out for good seats, but this is ridiculous.
Photo By: AP
Rain On Me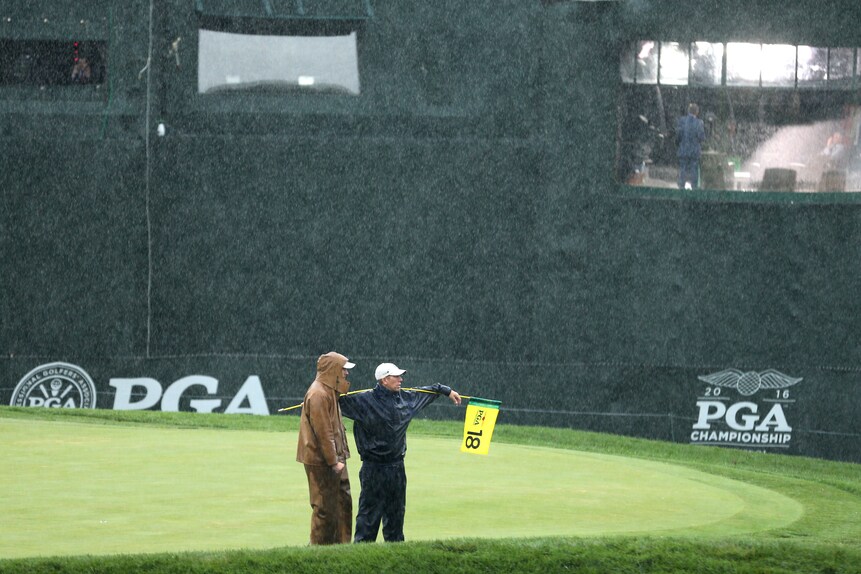 AP
I imagine those two are doing plenty of soul-searching right now.
Photo By: AP
Water Sports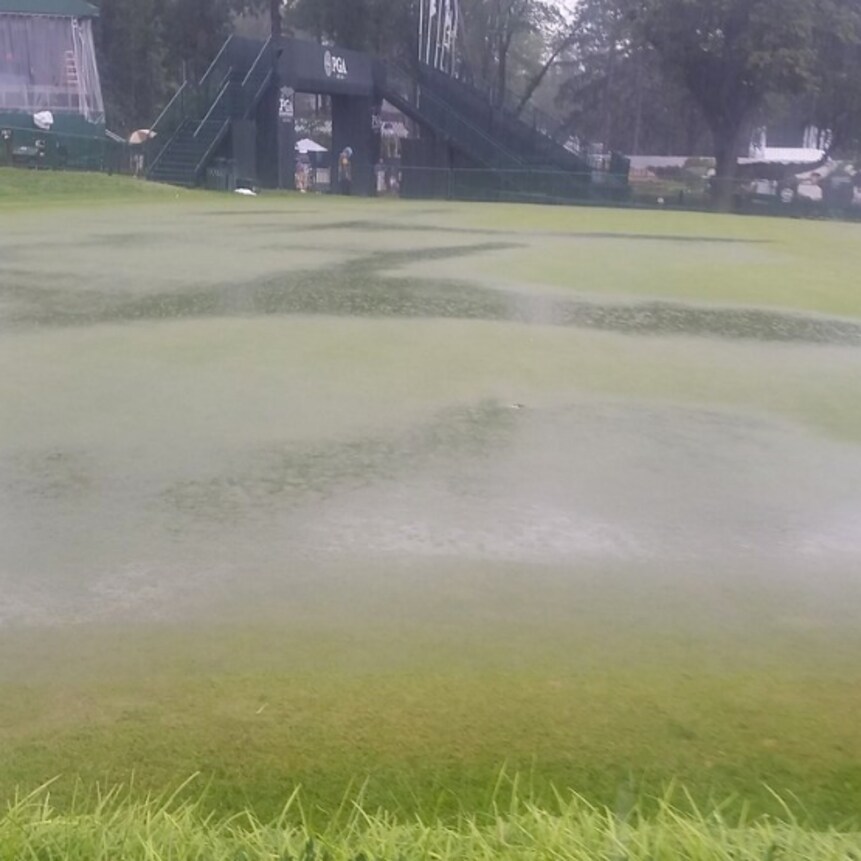 As French player Thomas Levet remarked, "Golfers are practicing for the Waterpolo tournament for Rio."
Oasis, Indeed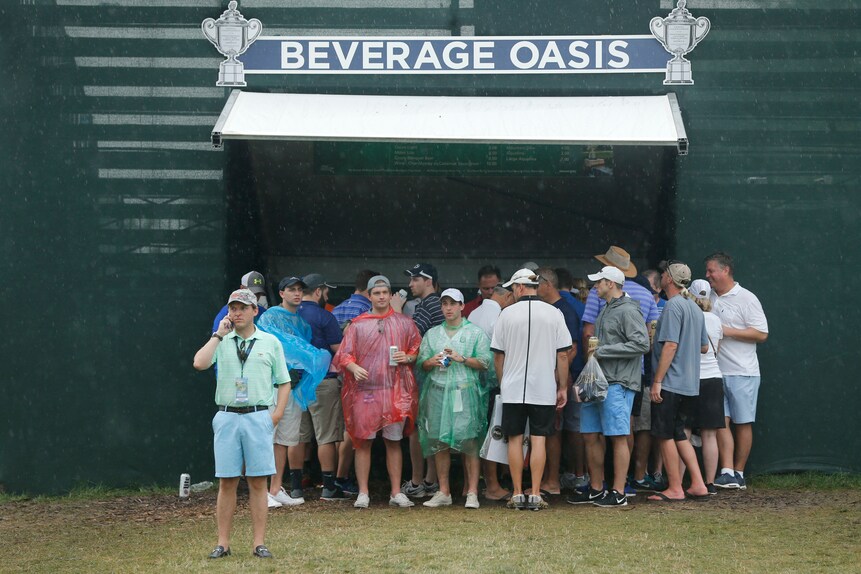 AP
There are worse places to take refuge than a concession stand.
Photo By: AP
Here's Your Sign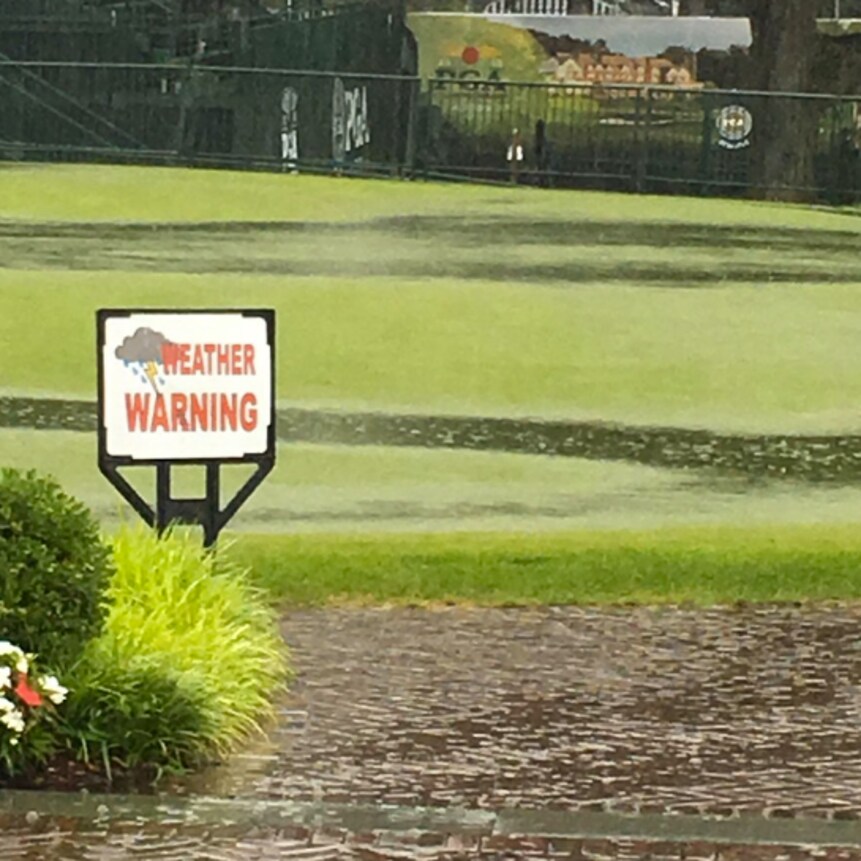 Martin Kaymer
That warning is an understatement.
Photo By: Martin Kaymer
Flash Flood
AP
Don't worry, that lake's always been there. At least we think.
Photo By: AP
Sunday Showers?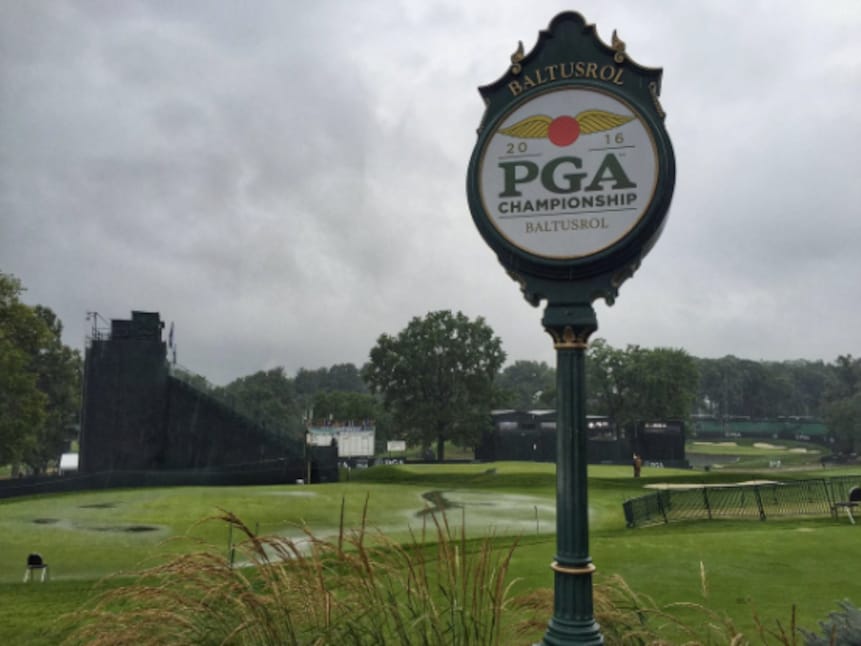 Keep these photos in mind. You'll likely see the same images tomorrow, with the outlook calling for rain until
10 PM EST Sunday night
.