Whistling Straits: Irish Course
Sheboygan, WI • Public
1 / 5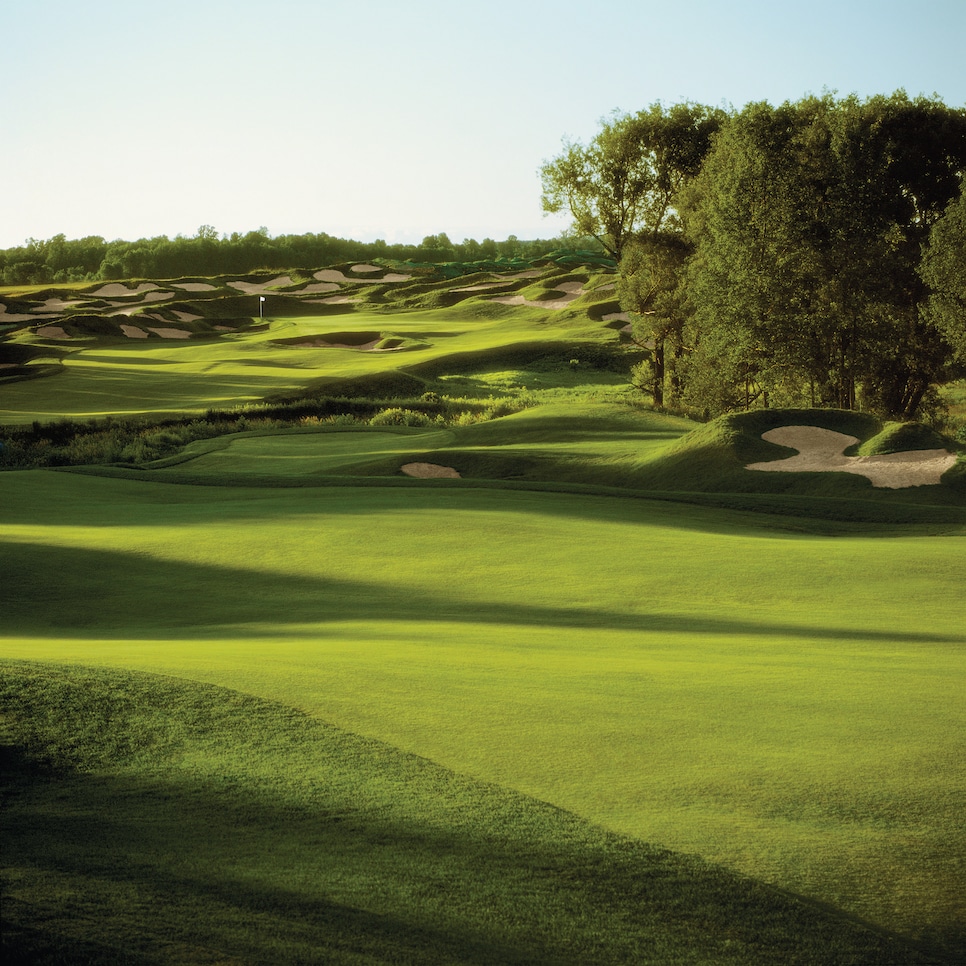 2 / 5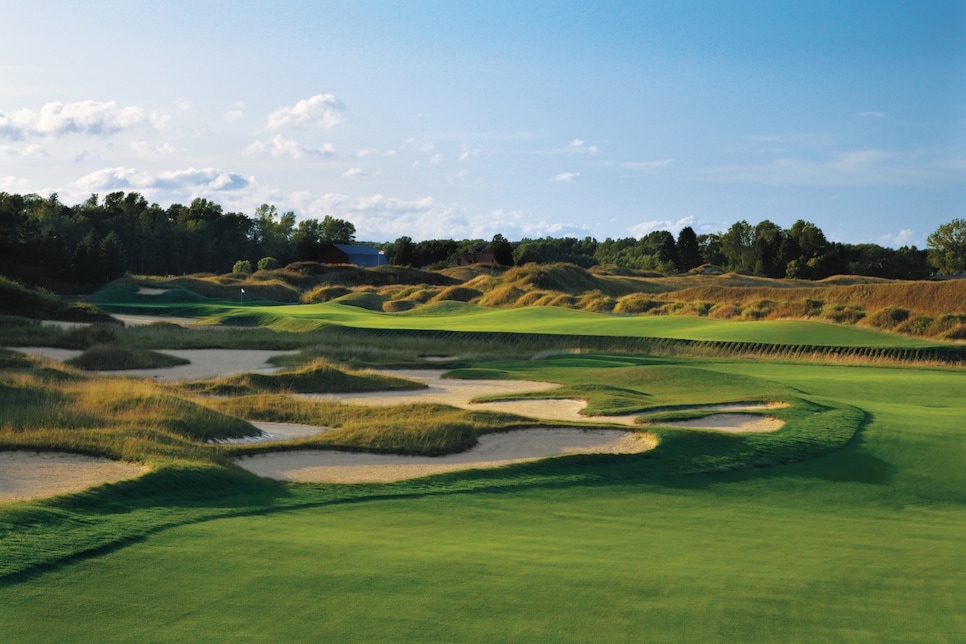 3 / 5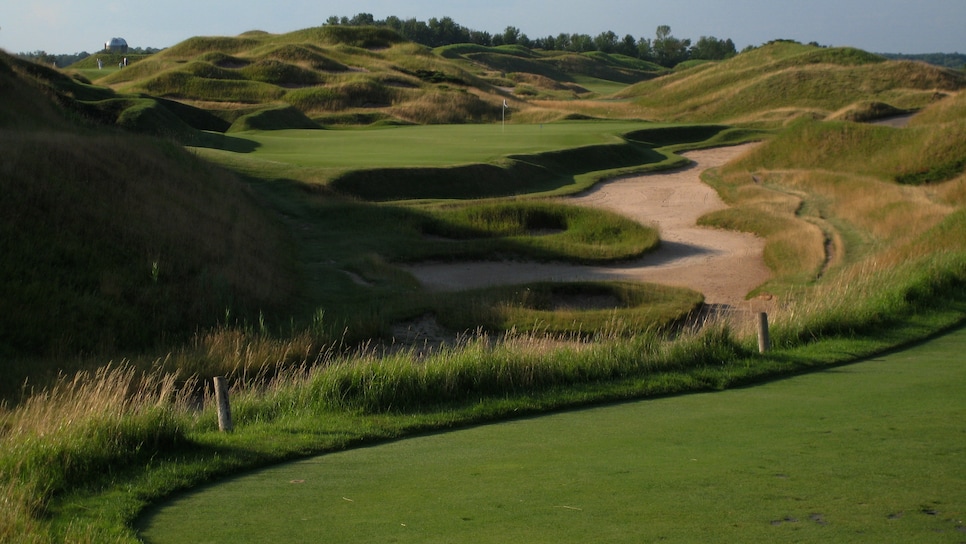 4 / 5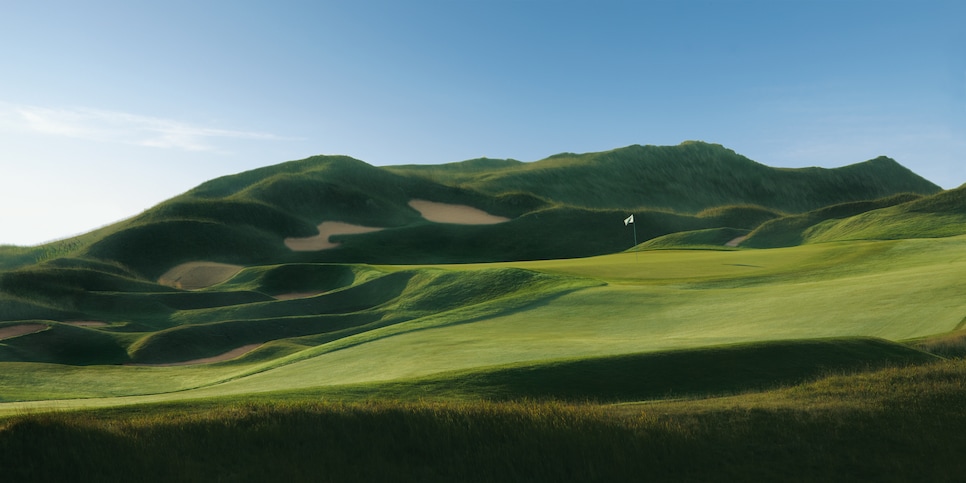 5 / 5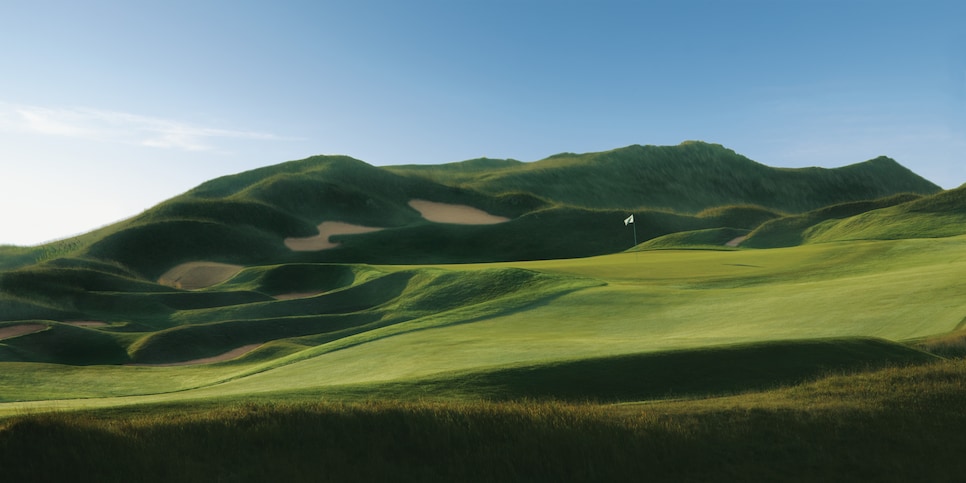 Overview
The Irish Course has the same manufactured dunescape found on its more famous sister Straits Course, but with three major differences. The fairways are bent grass, not fescue. Carts are allowed, although confined to cart paths. (It's walking only on the Straits, thought both 18s are relatively easy to walk.) And the Irish has the only blind par 3 found at Whistling Straits, the 13th playing 183 yards over sand hills to a huge green ringed by more than a dozen bunkers. It doesn't get more Irish than that.
Awards
100 Greatest Public: Ranked since 2003.
Highest ranking: 43rd in 2019-'20.
Previous ranking: No. 47.
2023-'24 ranking: No. 56.
Best in State: Ranked #7 in 2019-2020 and 9th in 2021-'24.
2023-'24 ranking: 9th.
Panelists
Ratings from our panel of 1,900 course-ranking panelists
100 GREATEST/BEST IN STATE SCORES
Reviews
1 / 9
Review
"One of my favorite courses at the resort. Definitely worth playing here."
Read More
2022
2 / 9
Review
"Played this course after playing the other Whistling Straits course (Straits) and Blackwolf Run (River) and while it seemed like a let down, its still a really great, enjoyable course. Like most courses, you need to play from the tee box that is realistic for your game. The tee box recommendations on the scorecard are really well thought out. I especially enjoy courses where you have to strategize when you're on the tee box, and you can't just go to every tee box and let it rip. Lots of large undulating greens that will test your green reading skills! This course is a perfect compliment to the other courses. If i were to play these three courses again, I would play the Irish course first, then Blackwolf River, and save the Straits course until last."
Read More
2022
3 / 9
Review
"While it often plays second fiddle to the next door Straits course, The Irish Course is another wonderful Pete Dye layout with some interesting holes lined by fescue. Though it lacks the views of Lake Michigan, skipping the Irish course on a Wisconsin golf trip would be a mistake."
Read More
2022
4 / 9
Review
"A well-maintained golf course that has a few excellent holes but on the whole is far weaker than its neighbor."
Read More
2021
5 / 9
Review
"Almost as good as the sister course but lacks the views. Excellent conditions and layout."
Read More
2021
6 / 9
Review
"This would be the #1 course at most resorts, just not here. I think most people will enjoy this round over the Straights. Some great holes that are tough but not many that will hurt you."
Read More
2019
7 / 9
Review
"This course is on the same grounds as the Straits Course. It is a great addition to the Kohler golf collection. The Irish Course is well maintained and a very interesting course. It has some unique green complexes and blind shots that are memorable. The sheep on the course is a nice touch. The fairways are very wide and not difficult to hit. This course is certainly an approach shot course. I enjoyed the round very much and is worth the round if you have made the trip."
Read More
2018
8 / 9
Review
"Great course but pails in comparison to the Straits. Very unique with more elevation changes than the Straits. Both times I played it was about 40 degrees and raining sideways, but somehow, on this course as it felt right to get a true Irish golf experience."
Read More
2018
9 / 9
Review
"Nice complement to the Straits course, though this Dye design doesn't have the dramatic views of Lake Michigan. After the round, the Whistling Straits restaurant is a great place to grab something to eat. Great views of the lake and nice British-inspired menu."
Read More
2018
Readers
Collection of reviews from our readers
There are no reader ratings yet
Reviews
There are no readers reviews yet. Be the first to write a review.