The Omni Homestead Resort: Cascades Course
Hot Springs, VA • Public
1 / 6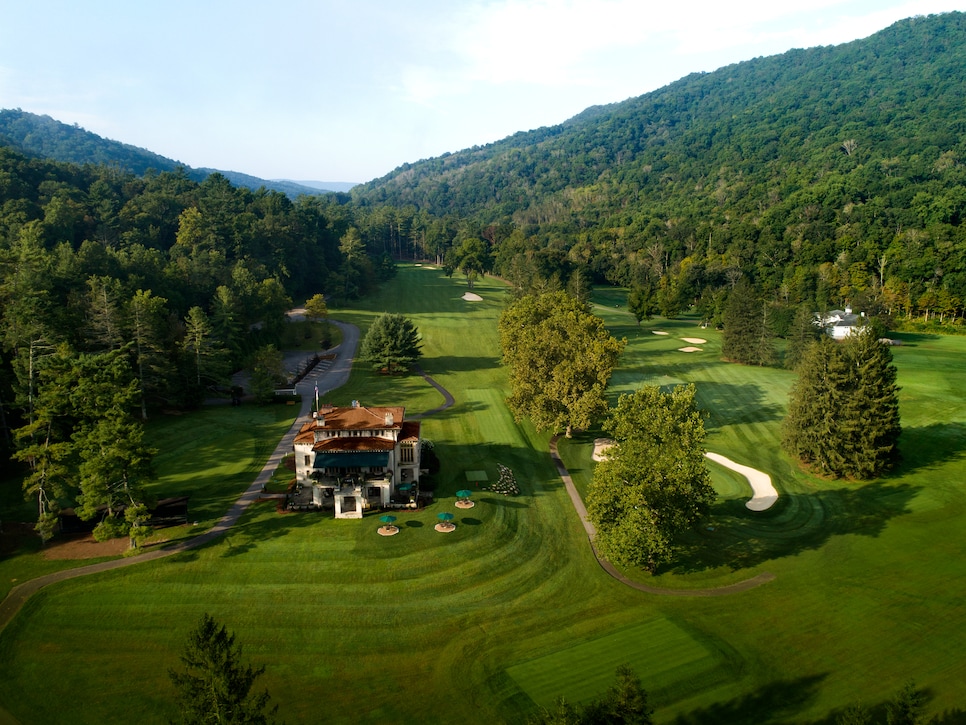 Courtesy of Omni Hotels & Resorts
2 / 6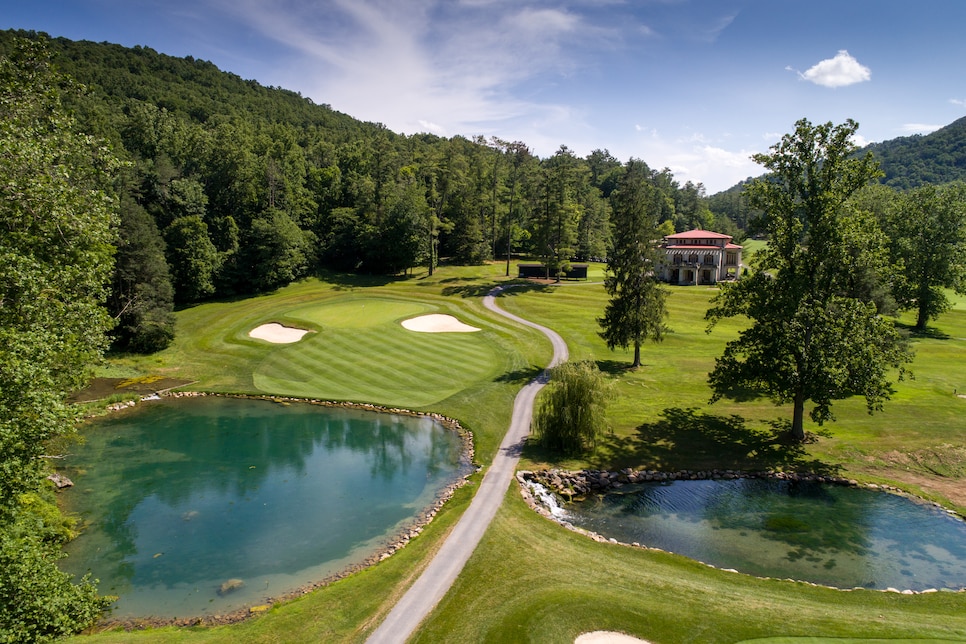 Courtesy of Omni Hotels & Resorts
3 / 6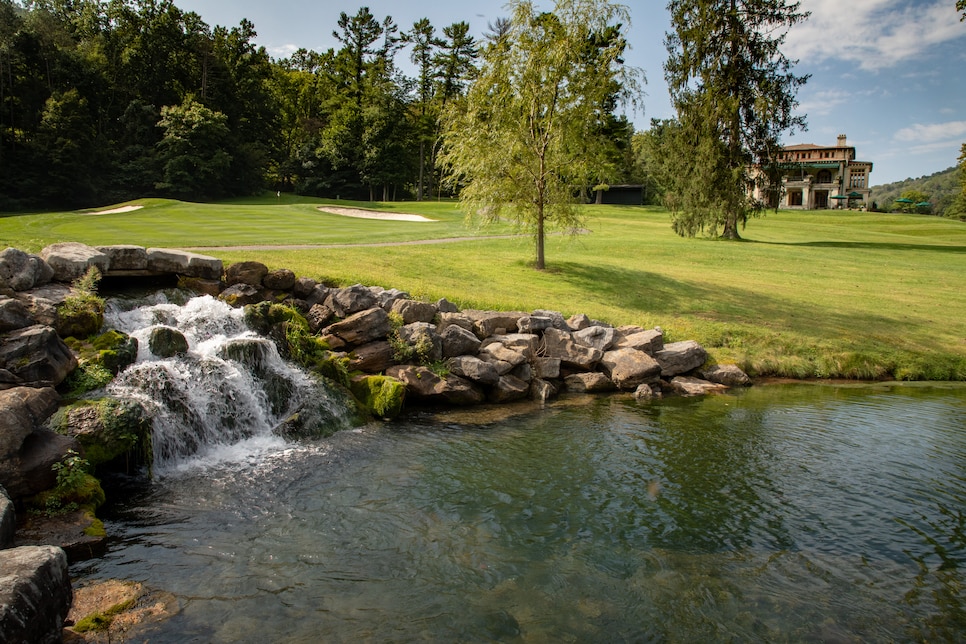 Courtesy of Omni Hotels & Resorts
4 / 6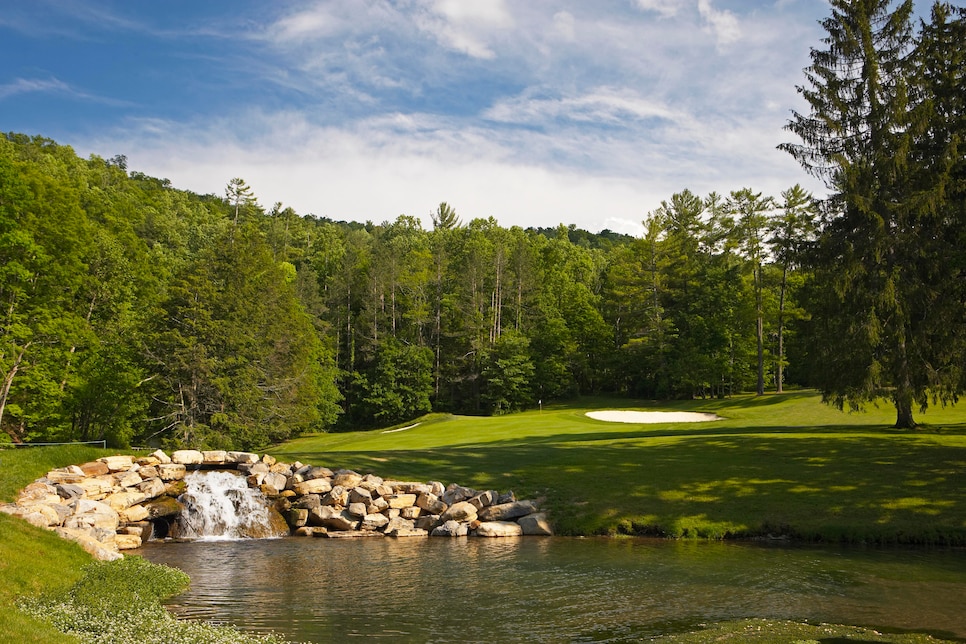 Courtesy of Omni Hotels & Resorts
5 / 6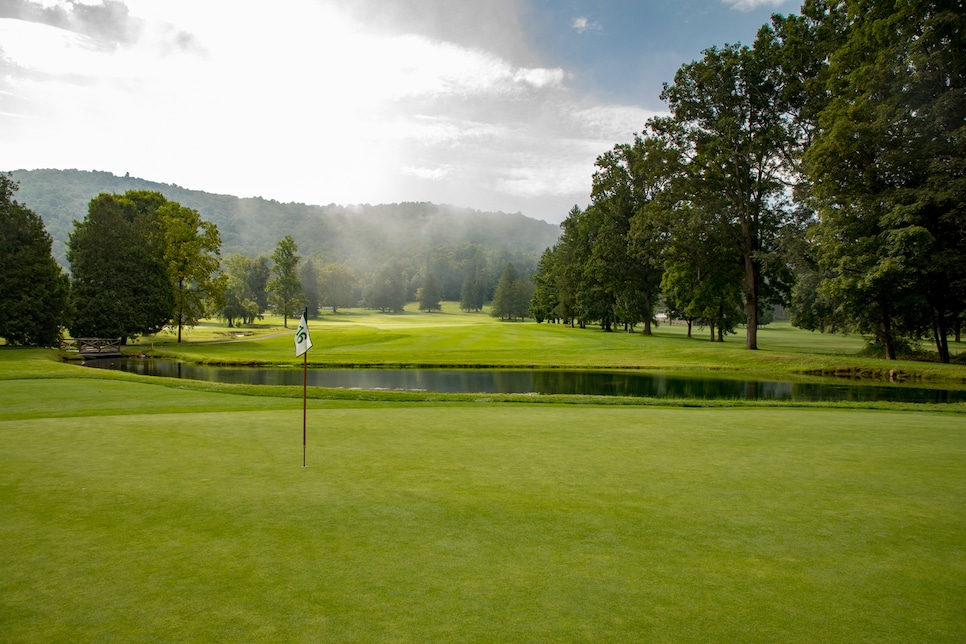 Courtesy of Omni Hotels & Resorts
6 / 6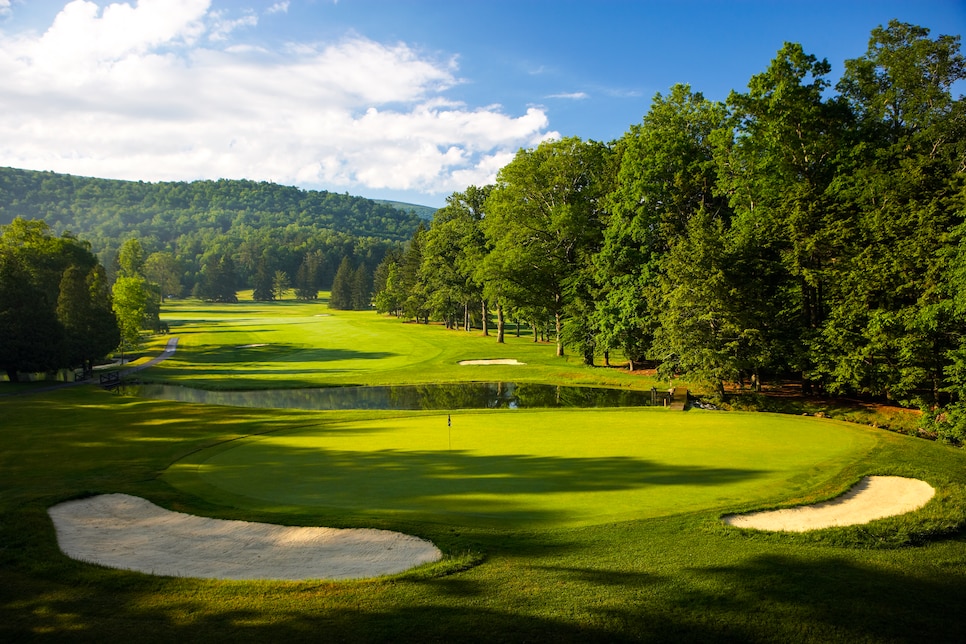 Courtesy of Omni Hotels & Resorts
Overview
As Wayne Morrison and Tom Paul point out in their massive, comprehensive biography of William Flynn, Seth Raynor was originally consulted about building the Cascades Course but declared the property insufficient. So the then-relative unknown William Flynn got the job and made the most of it. The topography of Cascades is magnificent and its bunkering is superb, particularly the cross-bunkers on the really fine 12th and 13th holes, both strong par 4s. The fourth and eighth are considered two of the great par 3s in the country and Cascades finishes with another par 3, a rarity among top courses. The Virginia gem has hosted eight USGA championships, including a U.S. Women's Open, a U.S. Amateur and two U.S. Women's Amateurs.
About
Designer
William S. Flynn
Awards
100 Greatest: Ranked from 1969-2008. Highest ranking: No. 39, 2003-'04.
Second 100 Greatest: Ranked since 2013. 2021-'22 ranking: No. 157.
100 Greatest Public: Ranked since our inaugural edition in 2003. Highest ranking: No. 4, 2003-'04. 2023-'24 ranking: No. 40.
Best in State: Ranked inside the top five, 2011-'12, 2015-'22. Ranked sixth, 2013-'14, 2023-'24.
Panelists
Ratings from our panel of 1,900 course-ranking panelists
100 GREATEST/BEST IN STATE SCORES
Reviews
1 / 2
Review
"The Cascades Course at the Homestead takes a hike to get to from pretty much everywhere but is well-worth your time as one of the top public courses in America. Although not cheap, this course is where Sam Snead worked and played and features a beautiful William Flynn layout on very hilly, mountainous terrain. This layout is engaging and the greens are hard to read due to the underlying mountain slope. Holes 12-13 are some of the best back-to-back par fours I've seen. I highly recommend the Cascades and can't wait to go back."
Read More
2022
2 / 2
Review
"Great layout, in good shape. A real pleasure, if a little expensive."
Read More
2018
Readers
Collection of reviews from our readers
There are no reader ratings yet
Reviews
There are no readers reviews yet. Be the first to write a review.