Birdwood Golf Course at Boar's Head Resort
Charlottesville, VA • Public
1 / 9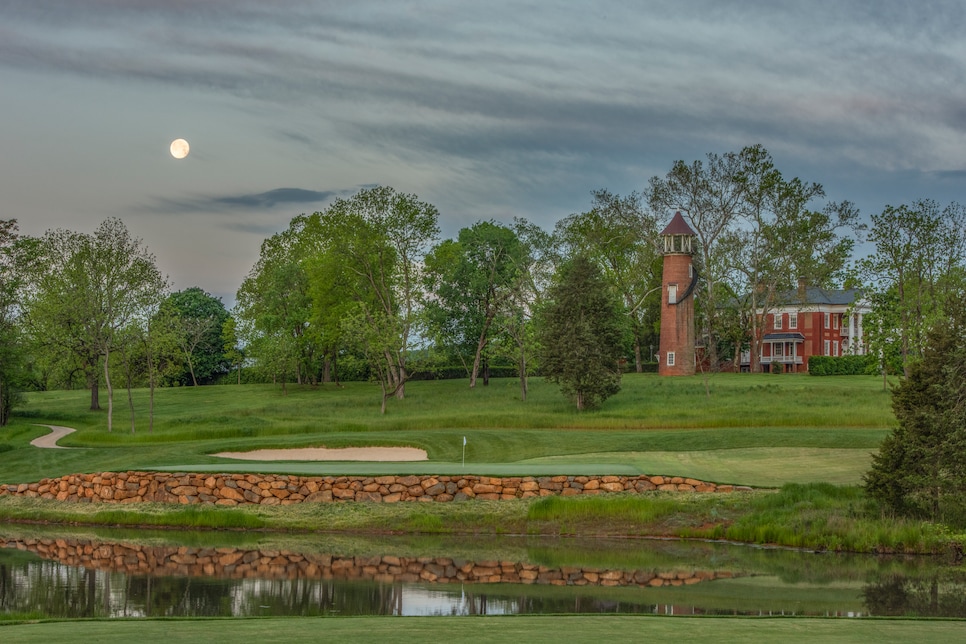 Stephen Ellis Photography/Courtesy of Boar's Head Resort
2 / 9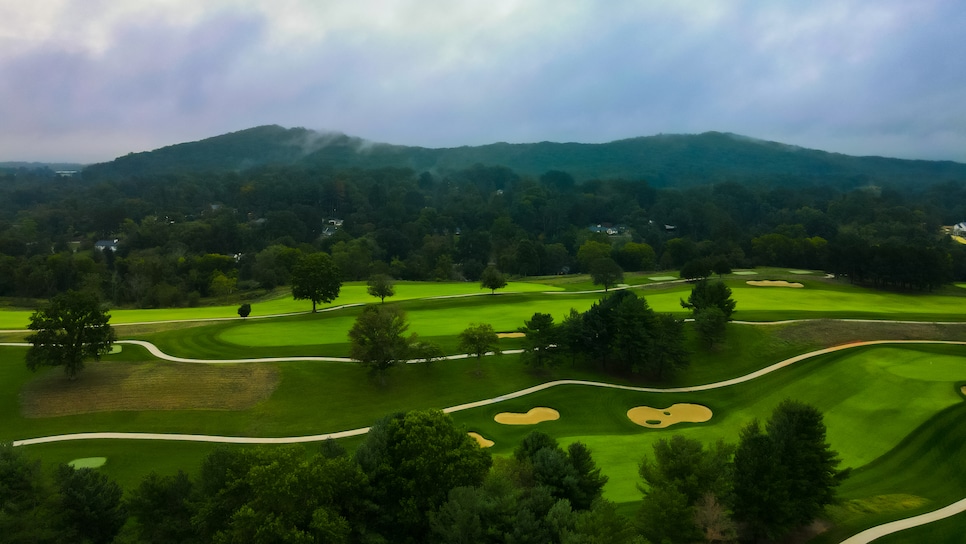 3 / 9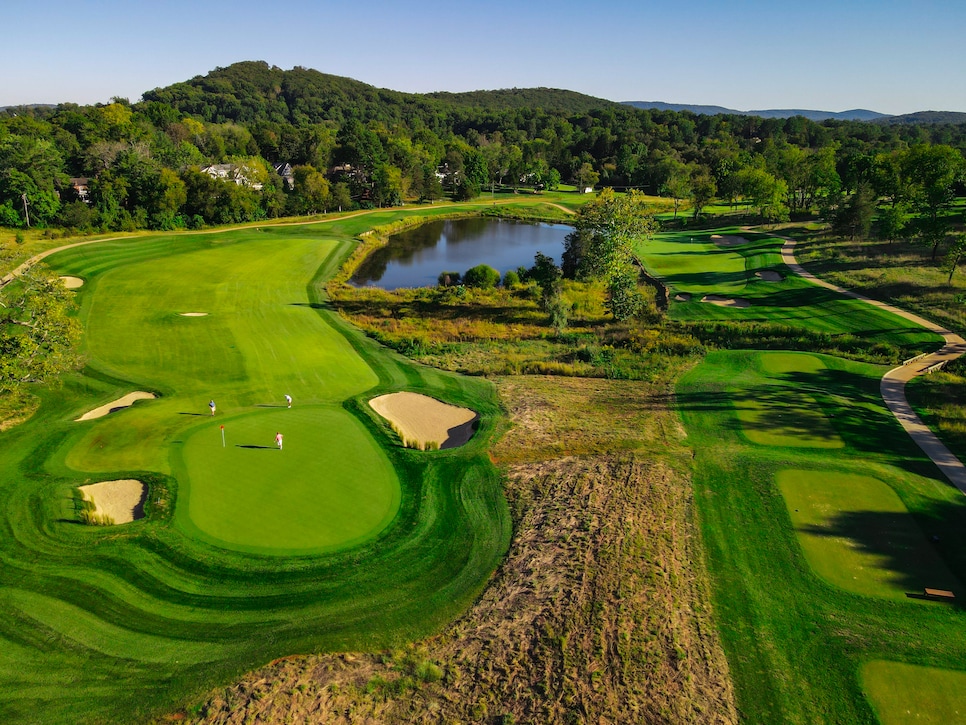 4 / 9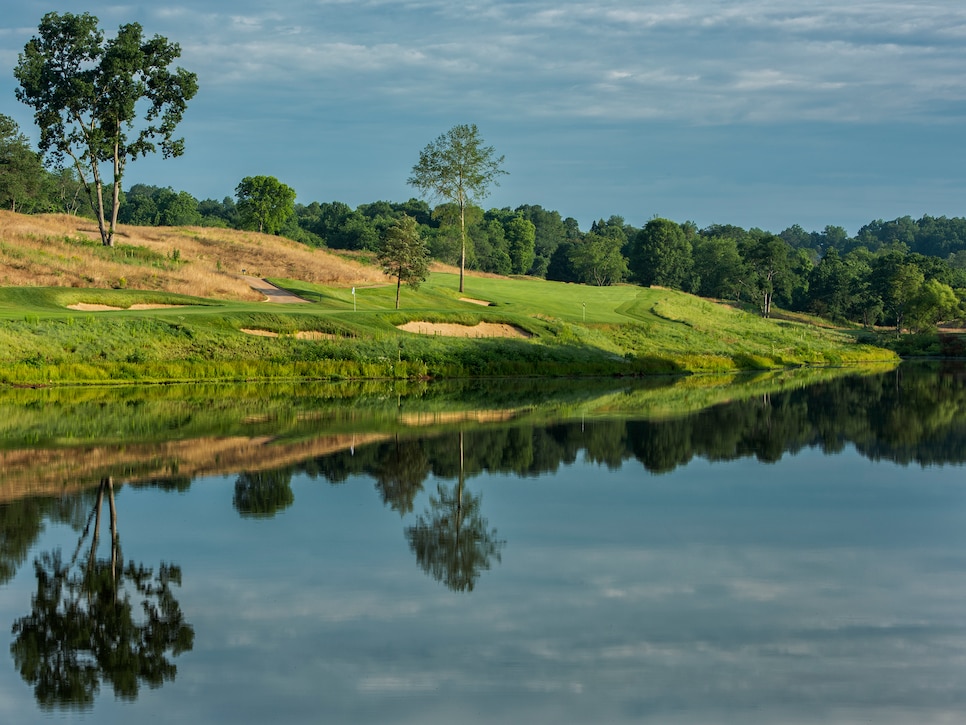 Stephen Ellis Photography
5 / 9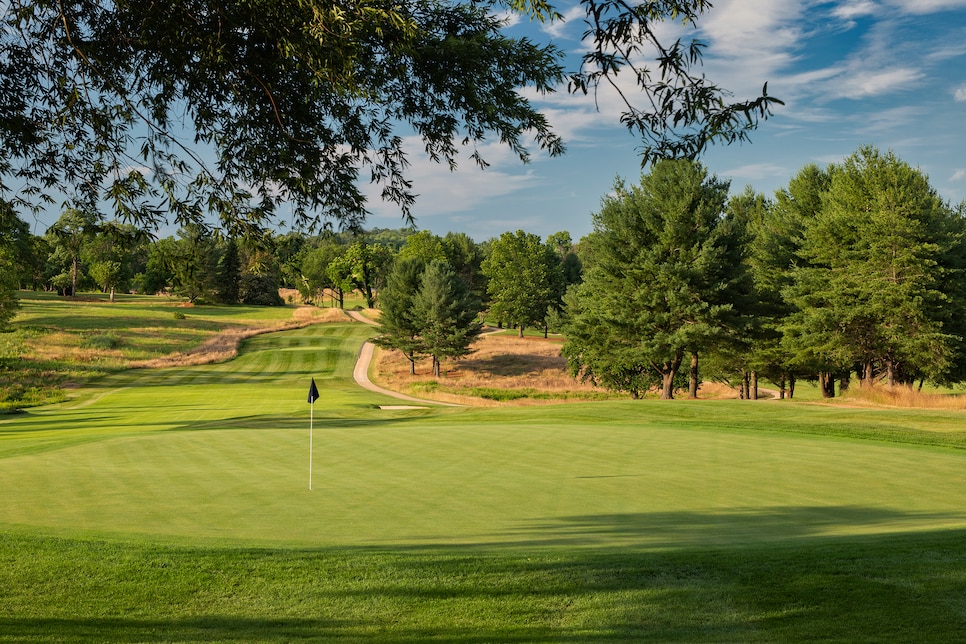 6 / 9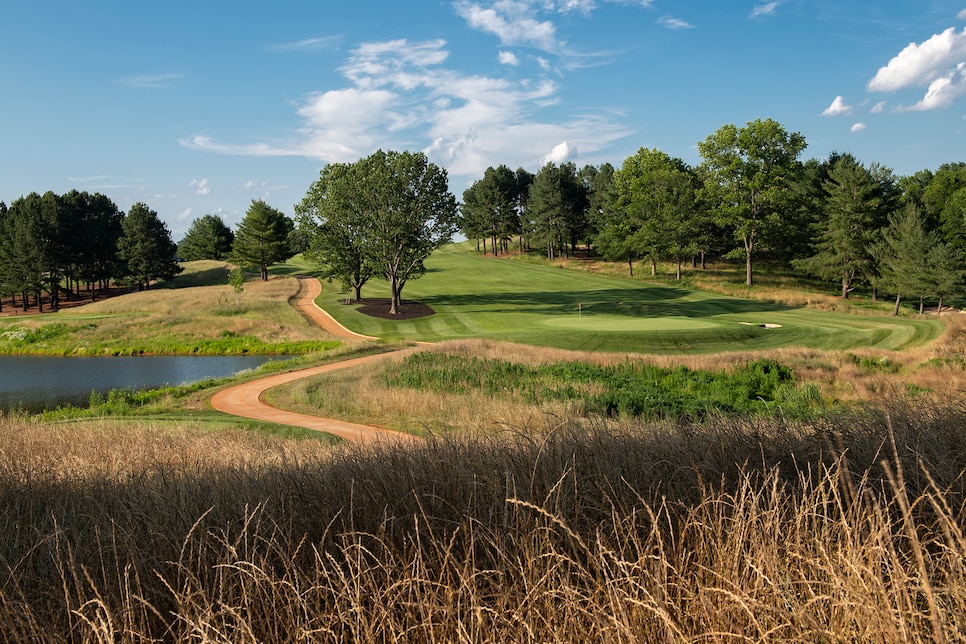 7 / 9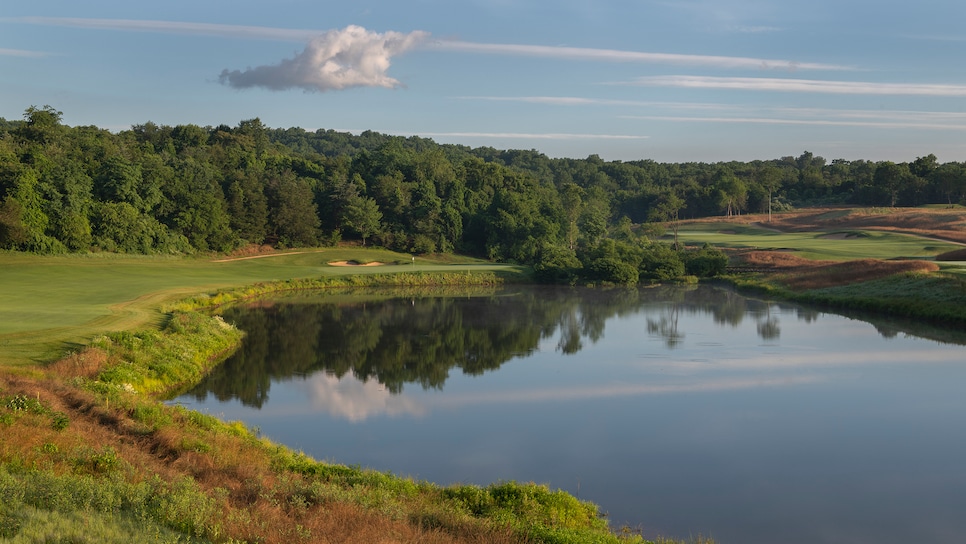 8 / 9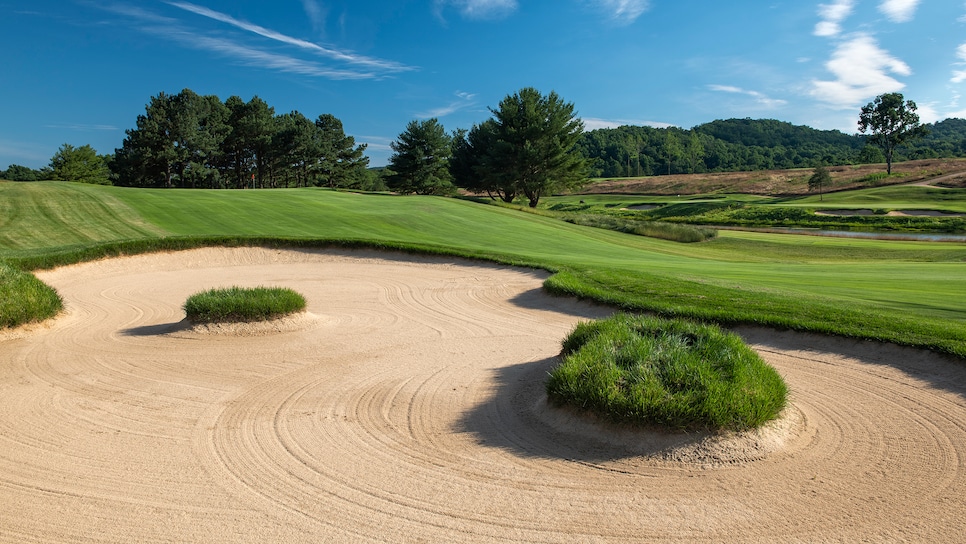 9 / 9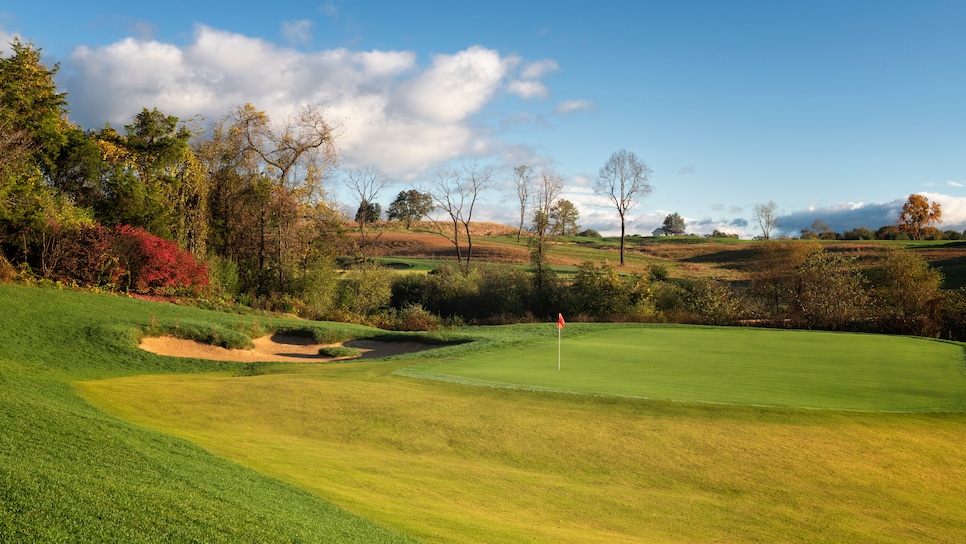 Overview
Birdwood is a unique course that typifies the multi-purpose direction that future golf developments would be wise to study. Located about 10 minutes from downtown Charlottesville, it's a convenient, upscale public course (green fees: $75-$125) that serves as an amenity to an adjacent resort, with a walkable routing across interesting and varied land. It's also the home course for the University of Virginia golf teams boating state-of-the-art practice facilities, including a new par-3 course called "The Nest." Originally opened in 1984, Davis Love III, along with brother Mark and lead designer Scot Sherman, re-routed and re-engineered the entire course, forging new holes out of previously unused forest. Rolling across the attractive northern Virginia countryside with long fescue grass buffers, the holes are infused with references to Pete Dye and classical-era template presentations. The Charlottesville, Va., layout hosted the 1991 U.S. Women's Amateur Public Links.
About
Designer
Lindsay B. Ervin, ASGCA/(R) Scot Sherman ASGCA, (R) Davis Love III
Awards
Best in State: Ranked 15th, 2023-'24.
America's Greatest College Courses: 12th (2023).
Panelists
Ratings from our panel of 1,900 course-ranking panelists
100 GREATEST/BEST IN STATE SCORES
Reviews
1 / 8
Review
"Redesign was really well done. Great conditions. Short course was a great warmup."
Read More
2022
2 / 8
Review
"Lots of fun shots of this golf course. Strategic with tee shot placement on many holes. Great little short course also."
Read More
2021
3 / 8
Review
"Davis Love's redesign opened in 2019, and this course bears little resemblance to old Birdwood. The new course is an open tree-limited design with large stretches of fescue bordering most holes. This par 71 layout requires a wide variety of shots, and from the tips it can be a monster. All four of the par 5s are terrific (two are reachable), the par 3s can be a real challenge from the back tee boxes, and every green from #8 onward has some unique characteristic. From the 8th tee box you can see 14 holes on a course that is mostly isolated from housing. The facility has has a 6-hole par 3 course and the practice green, which is near one acre in size, has an 18-hole putting course. The zoysia fairways are the best I have played in the state of Virginia, public or private."
Read More
2021
4 / 8
Review
"If you have not played this course after Davis Love's redesign, you need to get there. He did a great job routing the course along ridges, over hills, through dales. It is difficult but it won't beat you up."
Read More
2021
5 / 8
Review
"Beautiful remodel on great piece of land. Made excellent use of rolling hills, creek, and large trees. Tough from back tees but worth going out of your way to play."
Read More
2021
6 / 8
Review
"Davis Love and his firm did a great remodel. The new course has lots of variety with numerous classic touches. Every hole is distinct and interesting. The carries over water are challenging with many risk/reward decisions. The short course is also exceptional. The holes there are short but resemble the big course and present a great practice option."
Read More
2021
7 / 8
Review
"Wonderful redesign on great piece of ground—can be real tough for back tees (with) some long carries."
Read More
2020
8 / 8
Review
"The mix of holes is outstanding, with both very long and drivable par 4s, and par 5s that push 600 yards as well as par 5s that can be reached in two by most golfers"
Read More
2020
Readers
Collection of reviews from our readers
There are no reader ratings yet
Reviews
There are no readers reviews yet. Be the first to write a review.