1 / 7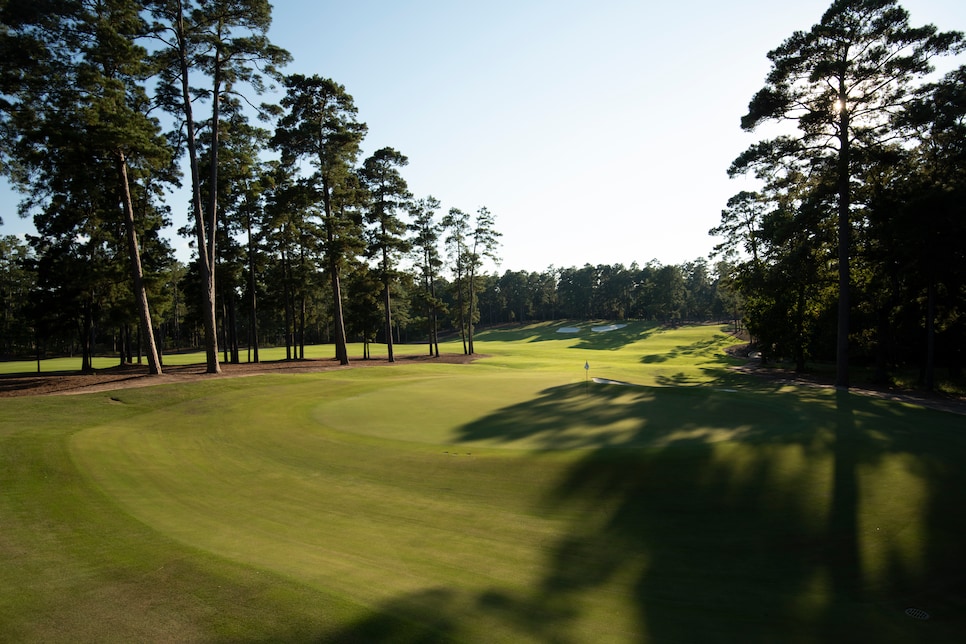 2 / 7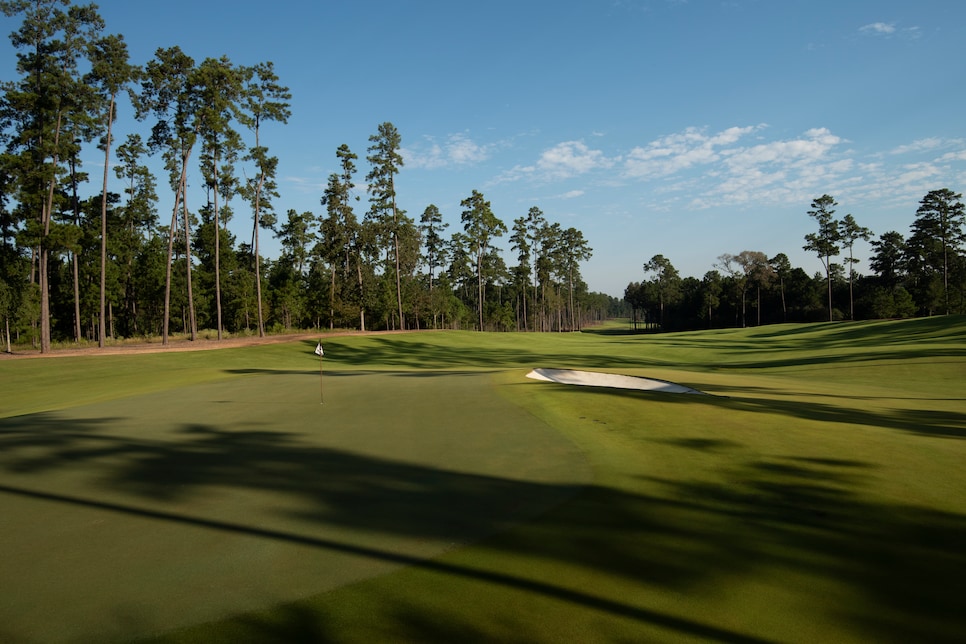 3 / 7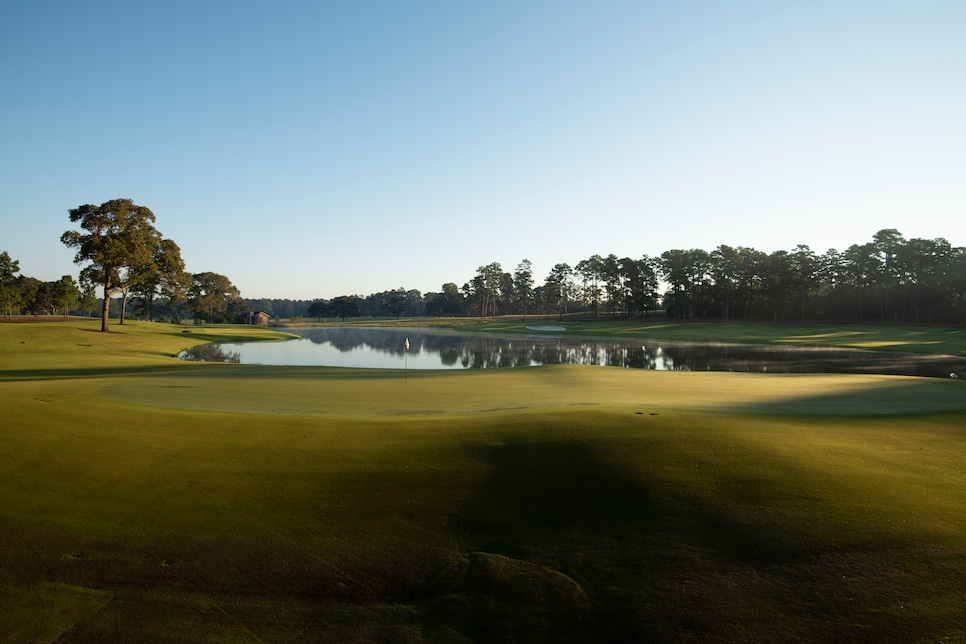 4 / 7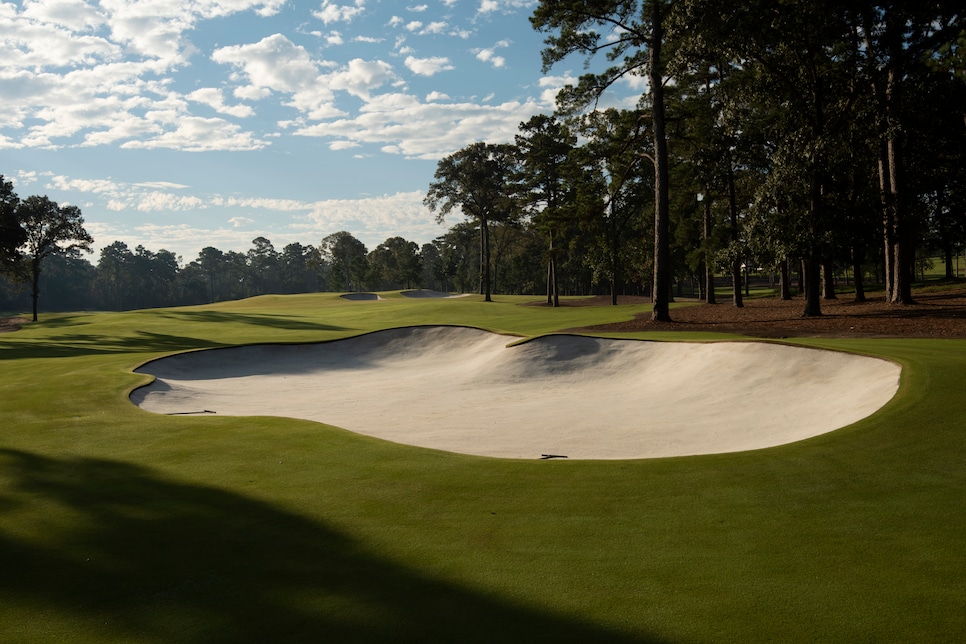 5 / 7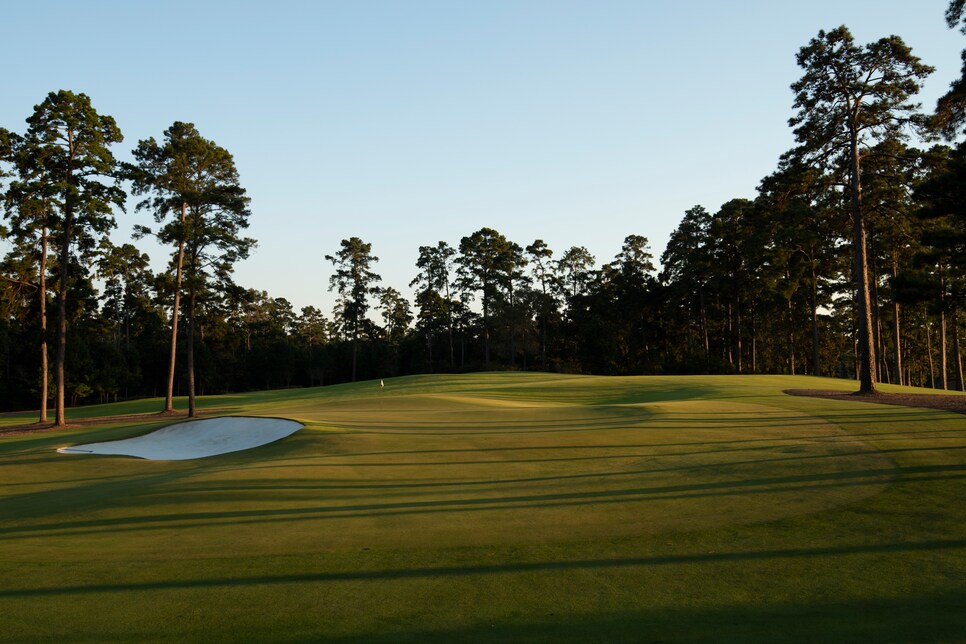 6 / 7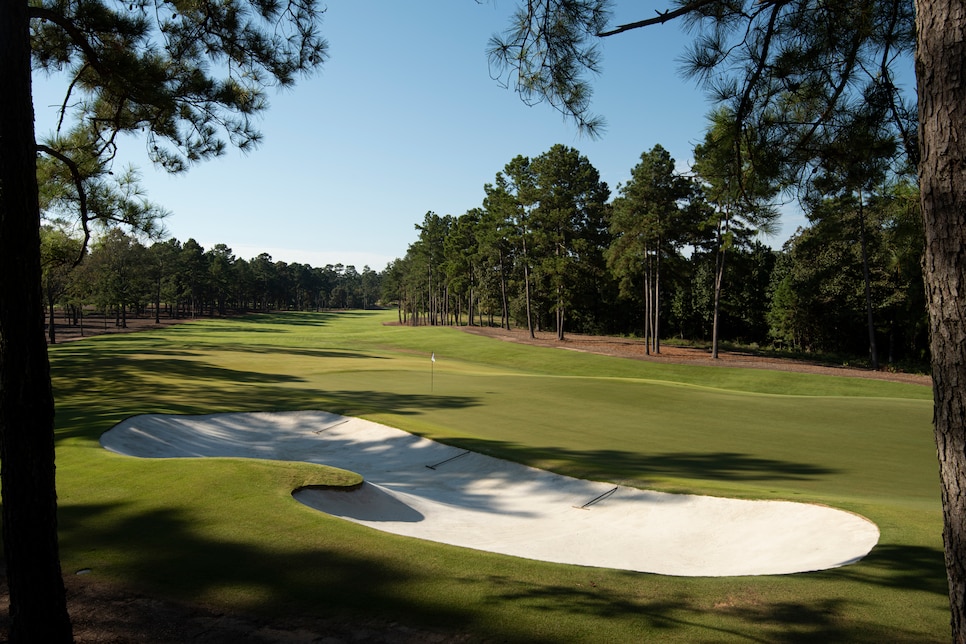 7 / 7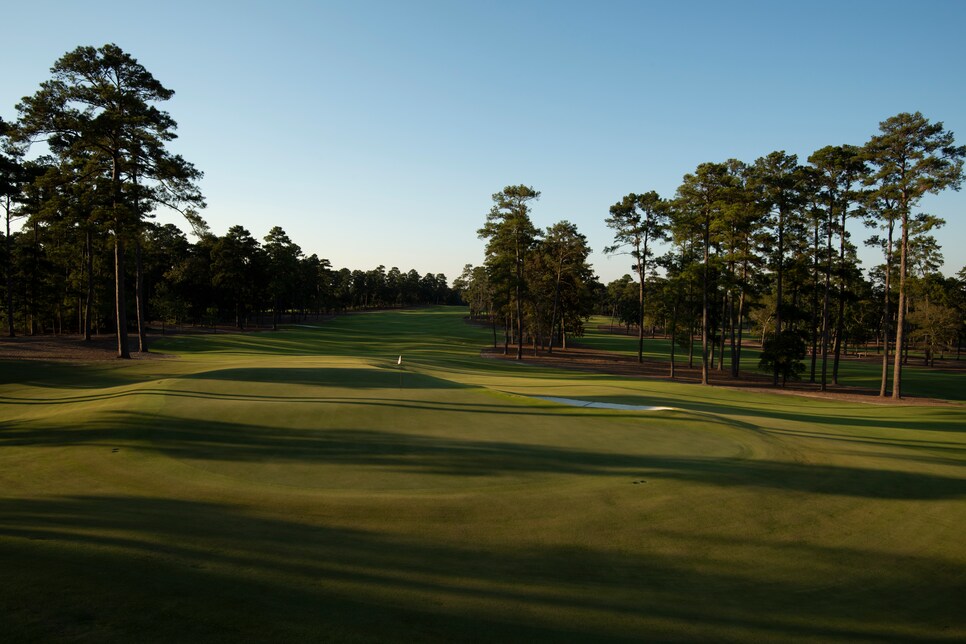 Overview
Many who've played Bluejack National have commented on its resemblance to Augusta National, particularly at the par-3 12th, which plays over water to a shallow diagonal green backed by a pair of bunkers. While some suspect this is Tiger's homage to the 12th at No. 2 Augusta National, where he has won five Masters, it could be based on the 12th at No. 16 Muirfield Village, where Tiger has won eight times. Nonetheless, Bluejack is most likely an ode to Augusta. At the course opening, Tiger told reporters, "When I visited the site for the first time, I was blown away. It's definitely not the kind of site that comes to mind when you think of Houston. The terrain features a number of elevation changes and lots of tall, mature trees, more like something you would find in Georgia."
About
Designer
Tiger Woods and Beau Welling
Awards
Second 100 Greatest: Ranked since 2019.
2023-'24 ranking: 139th.
Previous ranking: 124th.
Highest ranking: 114th, 2019-2020.
Best in State: Ranked since 2019.
Current ranking: 3rd.
Panelists
Ratings from our panel of 1,900 course-ranking panelists
100 GREATEST/BEST IN STATE SCORES
Reviews
1 / 12
Review
"Tiger Woods first design, Bluejack National is a private course near Houston and is considered one of the best courses in Texas. With absolutely top notch service yet at the same time one of the most relaxed vibes at a private club I've seen, Bluejack National the experience is incredibly fun. The course is not all that difficult but does challenge better players with its tricky greens and surroundings. The course is meant to tribute Augusta National at times and this is most apparent on the 12th, which mimics the famous 12th at ANGC and is a signature hole. Outside of that, the layout is a cohesive collection but the holes don't stand out as much."
Read More
2022
2 / 12
Review
"Unbelievable shape and very firm and fast. Unique start to the round with the starter announcing your name. Course was big and greens really rolling."
Read More
2021
3 / 12
Review
"Starter announcing your name and club affiliation prior to first tee shot is a nice touch. Zoysia fairways are great for hitting your irons. Beautiful set of par-3 holes. As much elevation change as you'll get in Southeast Texas."
Read More
2021
4 / 12
Review
"Course is in excellent condition with Zoysia fairways and tif Eagle greens. Wide fairways make driving the ball easier but challenging second shots and false fronts around greens approaches make it challenging. Service is outstanding and the experience is well worth the visit!"
Read More
2019
5 / 12
Review
"A most pleasant and very playable course. Outstanding ambiance."
Read More
2018
6 / 12
Review
"Excellent service at the club. The course is generally open and has multiple lines that can be played. Short par fives add to the enjoyment and give multiple scoring opportunities."
Read More
2018
7 / 12
Review
"Awesome club with a course that is a blast to play."
Read More
2018
8 / 12
Review
"Bluejack has some of the best amenities I have ever seen. Candy shop off the 6th tee along with brisket "
Read More
2018
9 / 12
Review
"Course "
Read More
2018
10 / 12
Review
"Fun, strategic design that accommodates all varieties of players and exciting recovery opportunities and several risk reward holes. Immaculate conditioning. Two comfort stations both offering delicious and unique experiences. When the sun goes down the fun continues with the illuminated par 3 Playgrounds course and the miniature Fenway park wiffle ball field."
Read More
2018
11 / 12
Review
"Fairly wide open and visually appealing golf course with great amenities"
Read More
2018
12 / 12
Review
"One of the most fun clubs around. Course just has a bunch of fun shots and the vibe adds to the experience."
Read More
2018
Readers
Collection of reviews from our readers
There are no reader ratings yet
Reviews
There are no readers reviews yet. Be the first to write a review.