Collierville, TN • Private
1 / 4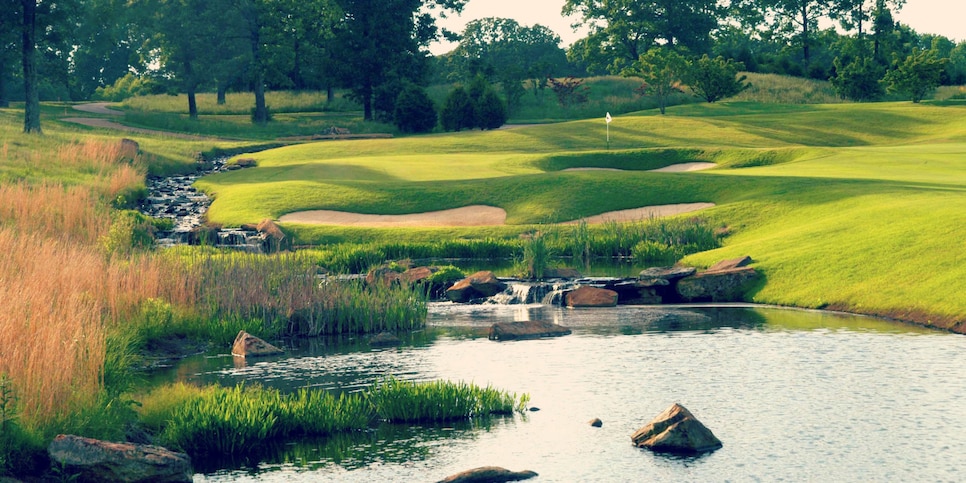 2 / 4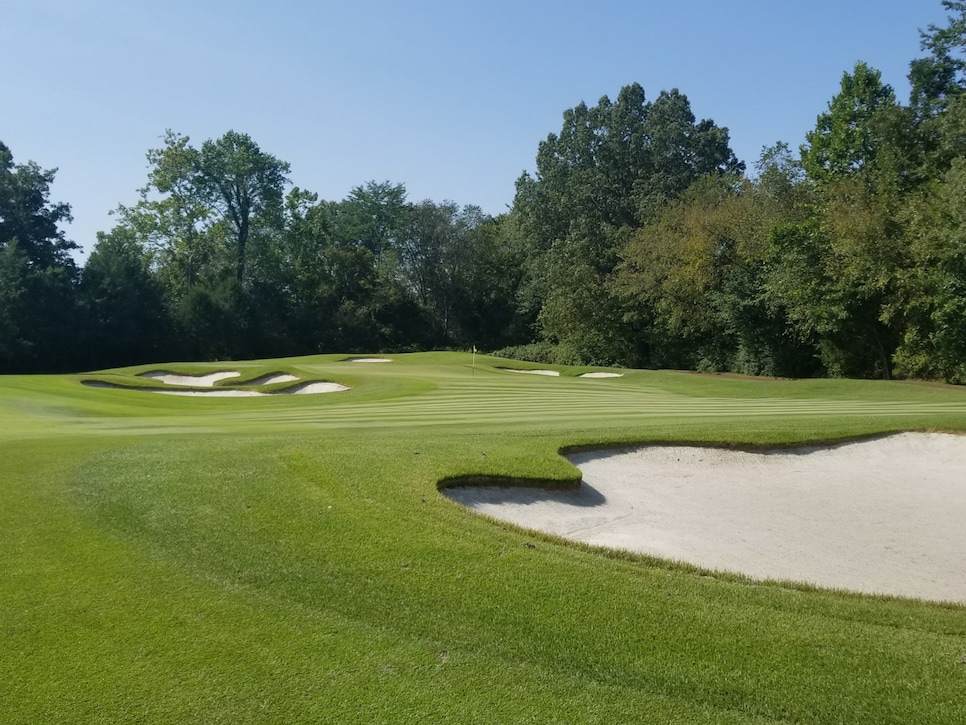 3 / 4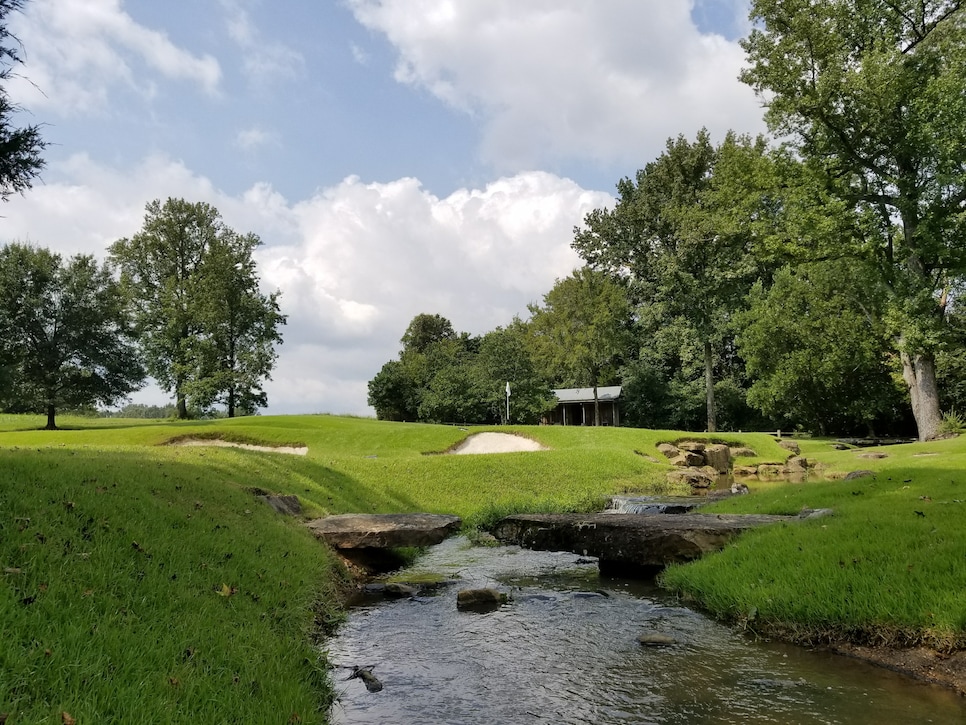 4 / 4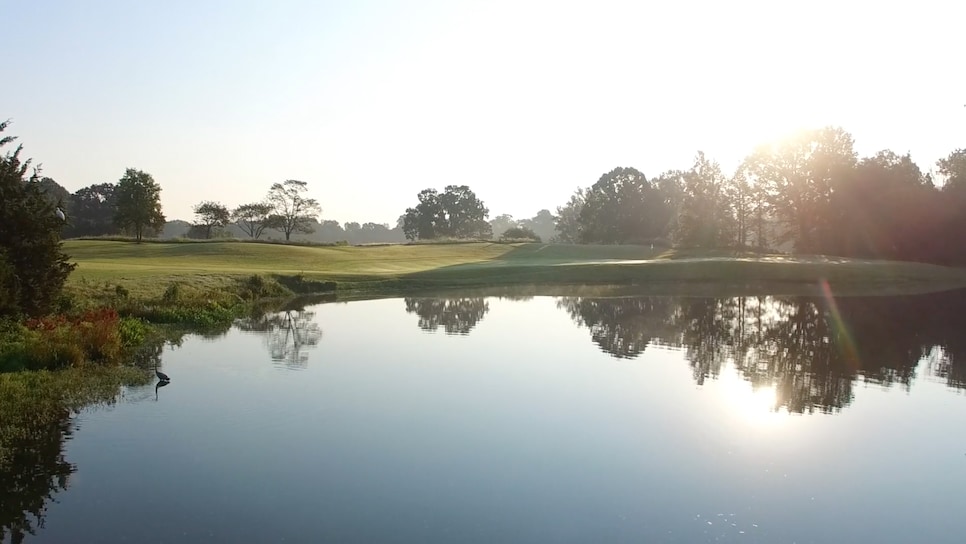 Overview
During the early decades of golf in the U.S., courses were developed on natural, open properties in rural areas, often on former farms or ranches where the rolling land dictated the character of the holes. This simple formula describes Spring Creek Ranch Golf Club, a bucolic, stand-alone golf facility located on an old ranch east of Memphis. The easygoing design was part of a philosophical shift in the way Nicklaus built courses, transitioning from an eye that emphasized shotmaking to a more genteel style of shaping sympathetic to a range of skill sets. That's not to suggest Spring Creek Ranch is benign—the holes zig-zag around ponds and wetlands, jump creeks and dart through the woods. One of them, a double-fairway par 5, occupies a staggering 20 acres of land.
About
Designer
Jack Nicklaus, ASGCA
Awards
Second 100 Greatest: Ranked since 2015.
2023-'24 ranking: 198th.
Previous ranking: 168th.
Highest ranking: No. 164, 2017-'18.
Best in State: Ranked third, 2021-'22 (previously second).
Panelists
Ratings from our panel of 1,900 course-ranking panelists
100 GREATEST/BEST IN STATE SCORES
Reviews
1 / 7
Review
"This was an old bull farm that had a number of dramatic land undulations that were utilized into the course making it into a very natural feel. The water features, including a number of streams and ponds, play perfectly into the setting and provide enough of a hazard to get under your skin. A perfect amount of dog legs (both right and left) that allows the player to decide how much they want to cut off both on approach shots as well as drives. The fairways and greens are very firm and fast that allow the player to hit at the front of the green and run it up."
Read More
2021
2 / 7
Review
"Spring Creek is a very good golf course that sits outside Memphis in a somewhat hard to get to area; the golf course was designed by Jack Nicklaus and has the typical generous fairways yet very difficult approach shots in to the greens. I really enjoyed playing this golf course because it has so many very good and challenging golf holes; the golfer has to stay disciplined when playing Spring Creek. All of the par 3s on this course are challenging while the par 5s do avail opportunity of risk reward to reach in two. Most of the green complexes have serious difficulty right around the greens whether that is slopes and trouble or hazards and trouble. Also, designs and length required that the good golfer is likely to hit every club in his bag. I rate this a nearly excellent golf course."
Read More
2021
3 / 7
Review
"A course with much better design variety than most Nicklaus courses. There is a stretch of very tough holes that are fun to play. The bunker and green conditioning were weak. They rolled out well and were very fast. More template type holes than usual for Nicklaus courses. Zoysia fairways make the course not play hard and fast. Always is a little soft."
Read More
2021
4 / 7
Review
"Awesome peaceful farmland setting with detailed and thorough design features. Spring Creek is all about golf in a southern farmland package. "
Read More
2020
5 / 7
Review
"From any set of tees you will use every club in the bag. Good variety of length and a great piece of land in an otherwise flat part of the country. Very demanding second shot course with a premium on approach shots. Missing in the wrong place is challenging. Several holes allow for a variety of approaches to play the shots. Course is playing firm and fast and is in excellent shape. Bunker restoration has gone well with many bunker faces returned to original shape and design. Has improved playabillity and fun with more consistent playing conditions."
Read More
2020
6 / 7
Review
"You do not feel like you are outside of Memphis at Spring Creek Ranch due to the undulating topography. The course has great design variety and very demanding Par 3's."
Read More
2021
7 / 7
Review
"Jack Nicklaus signature course. Great piece of property in West Tennessee. Excellent design and, as is with most Nicklaus designs, a tough second shot golf course."
Read More
2018
Readers
Collection of reviews from our readers
There are no reader ratings yet
Reviews
There are no readers reviews yet. Be the first to write a review.