1 / 9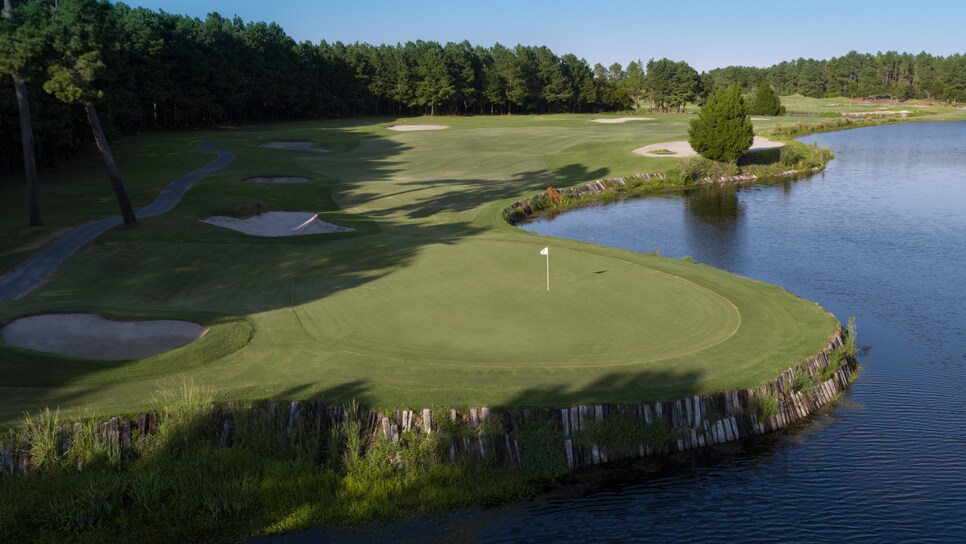 2 / 9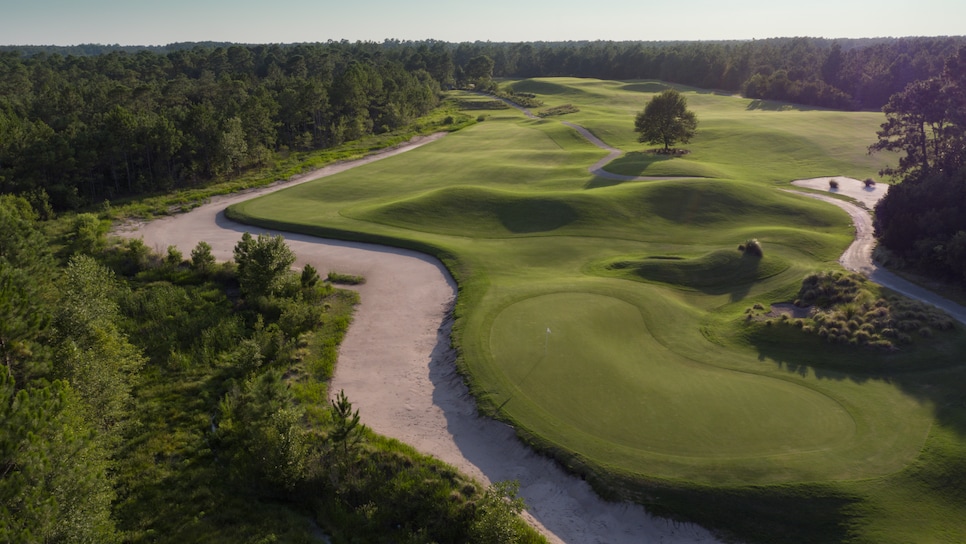 3 / 9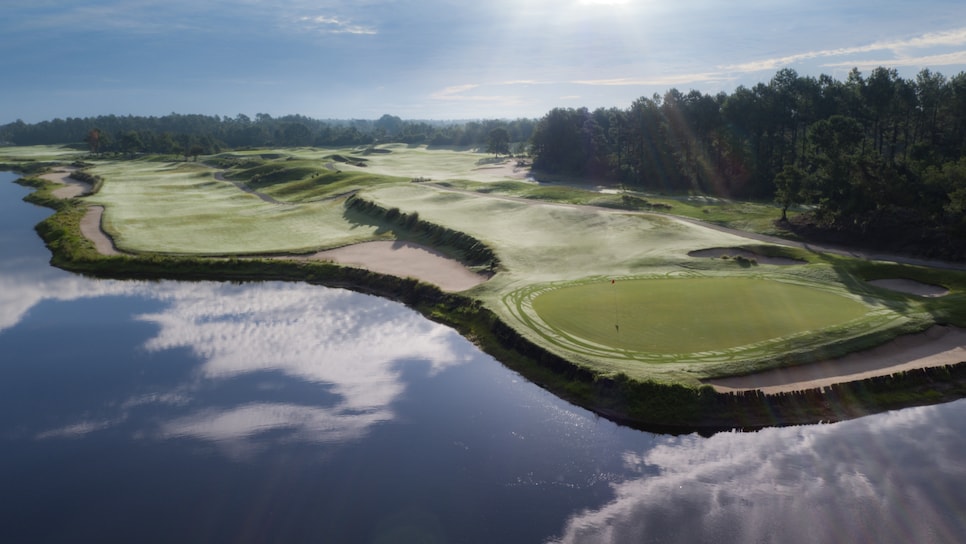 4 / 9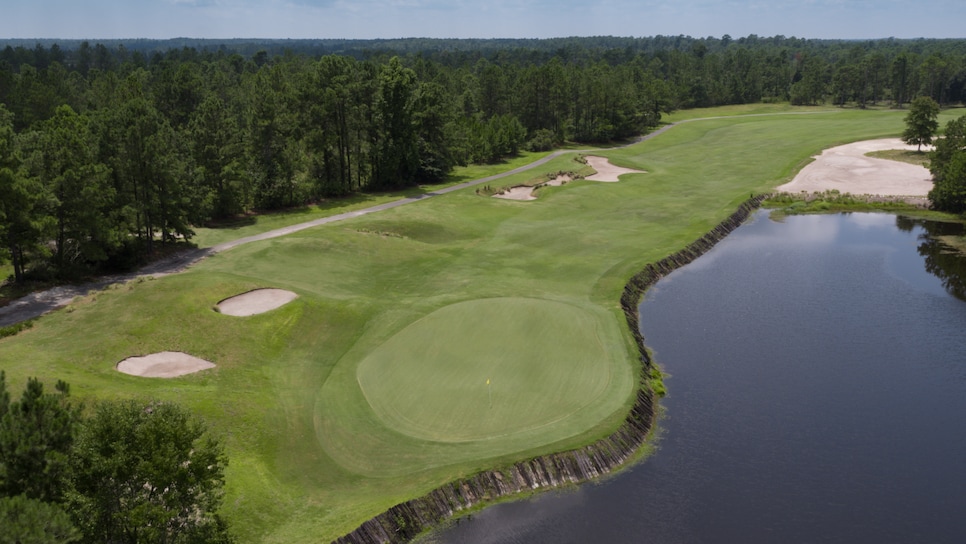 5 / 9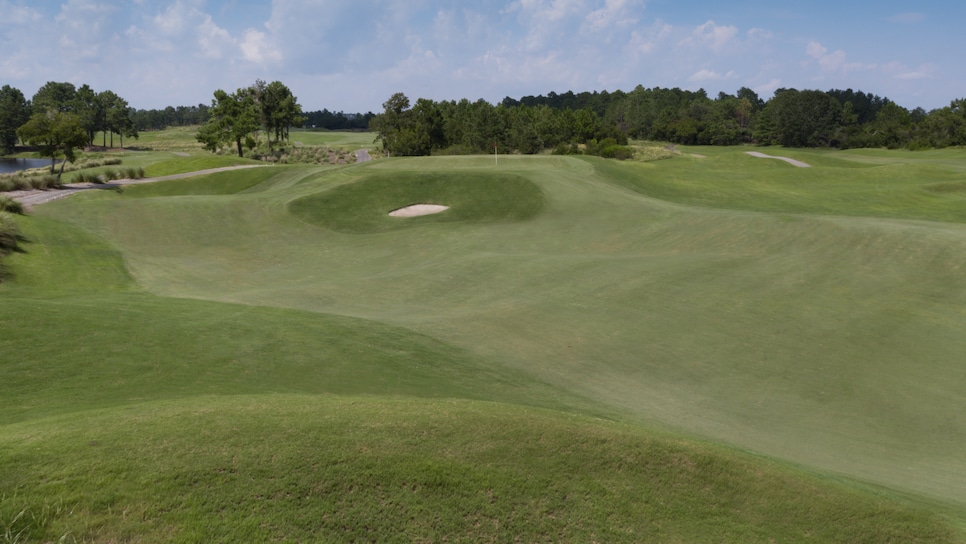 6 / 9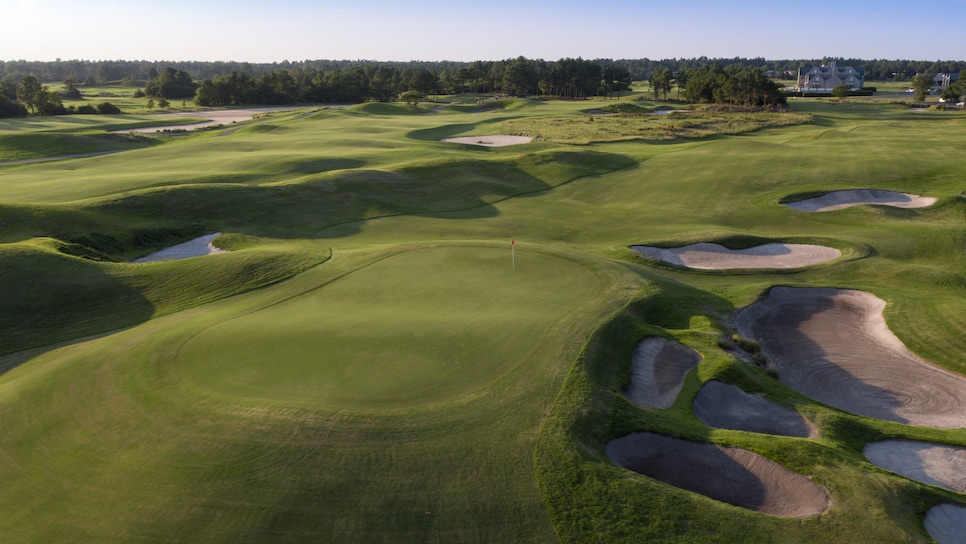 7 / 9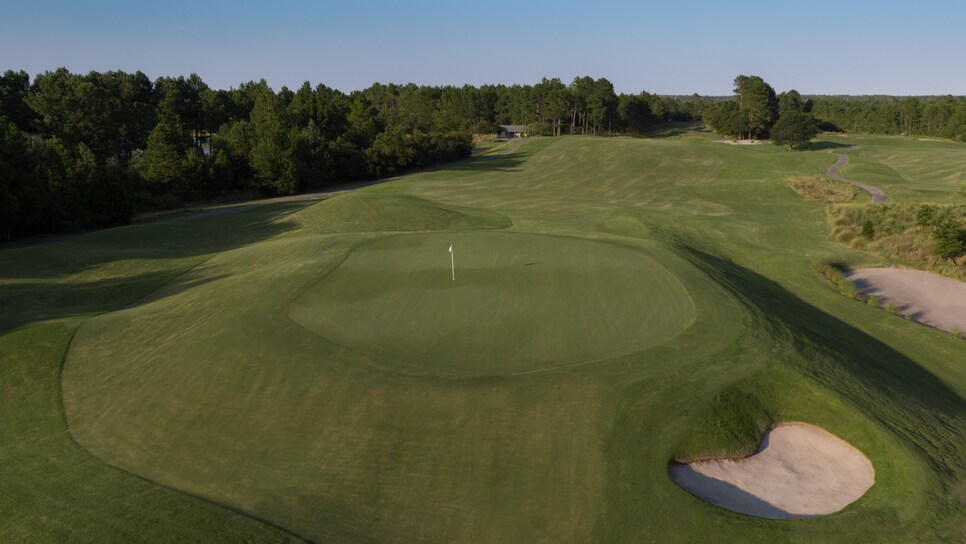 8 / 9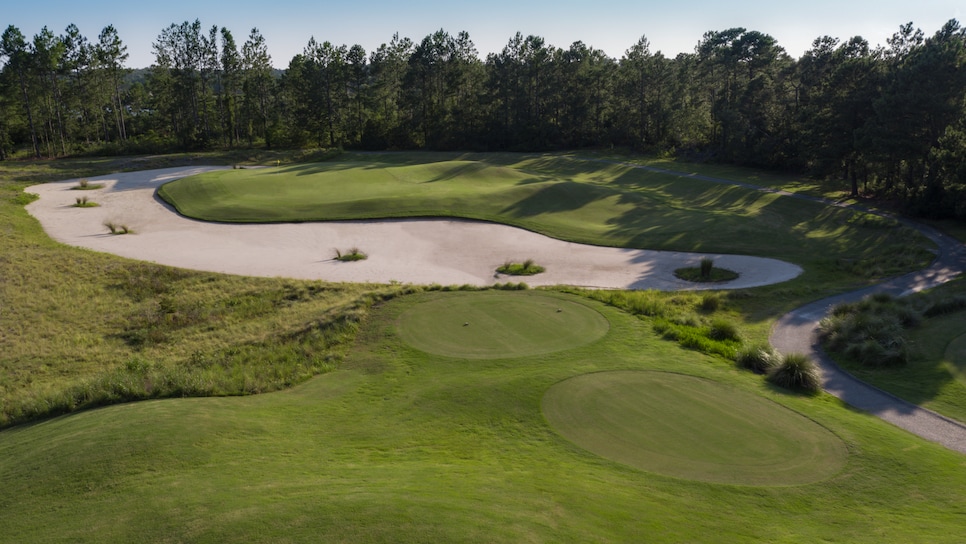 9 / 9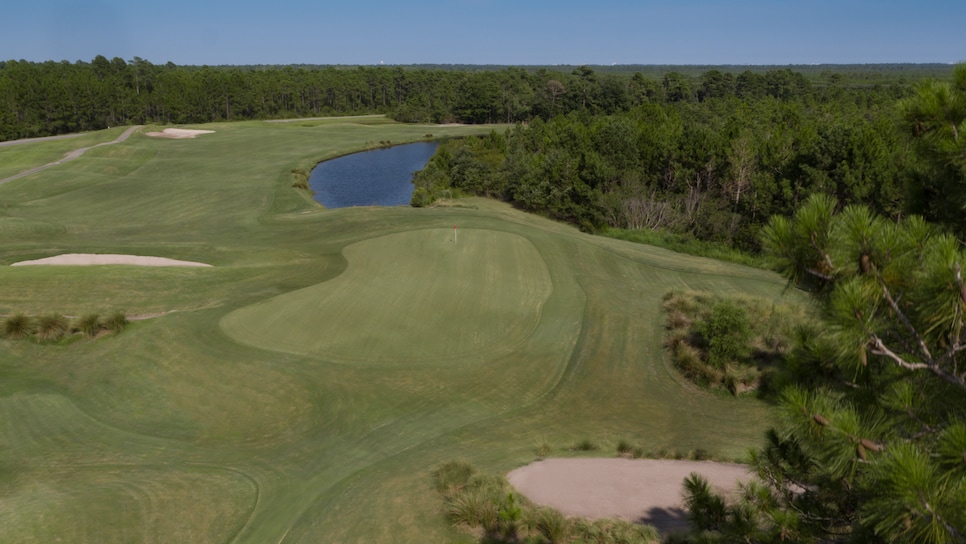 Overview
From Golf Digest Architecture Editor emeritus Ron Whitten:
At the same time in 1989 when Tom Doak was constructing the Heathland Course at Legends Golf Resort in Myrtle Beach, Pete Dye's younger son, P.B. Dye, was on site concocting another 18, the Moorland Course. (I'm pretty sure Doak routed Moorland at the same time he prepared his plans for Heathland, because early press releases stated Doak was do three 18s at the resort. He ended up building just one of the three.)
Moorland, like Heathland, opened in 1990, and I played both soon thereafter. As much as I enjoyed Heathland, I detested Moorland, for a number of reasons. First and foremost, it was clearly a young P.B. trying to outdo his famous father, which resulted in outlandish golf holes. Where Pete would create a boldly sloped green or two on his designs, P.B. went further at Moorland and created several greens that repelled shots into deep hollows or deeper bunkers. From many of those, you were probably playing out sideways or backward.
On some designs, Pete would tuck the green on a short par 4 behind a high mound. At Moorland, P.B. tried to top him by hiding most of his 18th green behind a towering 12-foot-tall bunker and making the green 63 yards long.
While Pete would use railroad ties along the edge of a water hazard or as a basket trap, at Moorland P.B. stuck railroad ties everywhere. There were a gazillion of them lining all the lakes on the course. There were railroad ties framing a square bunker that had a tree growing out of it. P.B. even slapped some railroad ties down as a stretch of cart path. (What a jolting experience that was.) I wrote at the time, "Moorland has more railroad ties than common sense."
I should note that many of these old railroad ties have now been removed, particularly the cart path ones. So I suppose I should like the course more now. But I don't.
I mostly dislike it because of its position right next to Doak's fluid, flowing, beautifully shaped Heathland Course. P.B.'s shaping seems extraordinarily harsh and artificial in comparison, his constant abrupt changes all the more unappealing. The fairway contours are as symmetrical as a washboard and just as grating, with lots of semi-blind approach shots from the bottoms of swales.
I remember one critic wrote that Moorland had, "Drama at every turn." I felt it was more like melodrama, with exaggerations left and right.
I was later told that P.B. was simply providing what owner Larry Young wanted, a course with the highest slope rating in the land. (This was the late '80s, remember, when being the toughest was all the rage.) For a short time after Moorland opened, Young got his wish, a course rating of 76.8 and a slope rating of 140, highest in the nation at the time. But within a year, Moorland was surpassed by Papa Pete's Ocean Course at Kiawah Island. Its course rating was only 76.7, but it boasted a slope rating of 145.
I'm glad the days of slope-boasting are over.
Panelists
Ratings from our panel of 1,900 course-ranking panelists
Reviews
1 / 1
Review
"Love it or hate it. I thought it was an interesting challenge. Has some pretty wild mounding. Always in good condition."
Read More
2021
Readers
Collection of reviews from our readers
There are no reader ratings yet
Reviews
There are no readers reviews yet. Be the first to write a review.