Wannamoisett Country Club
Rumford, RI • Private
1 / 2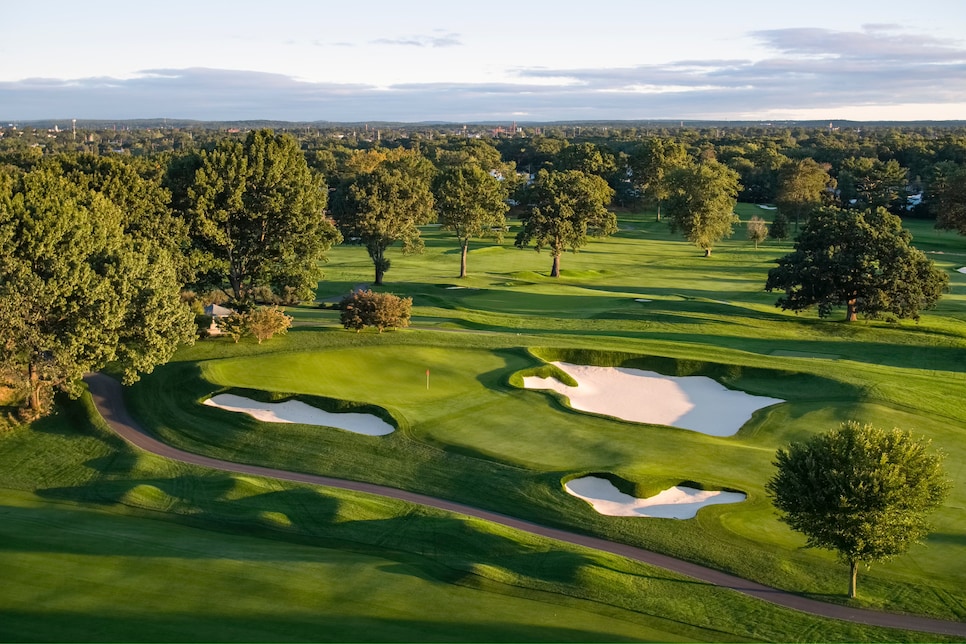 2 / 2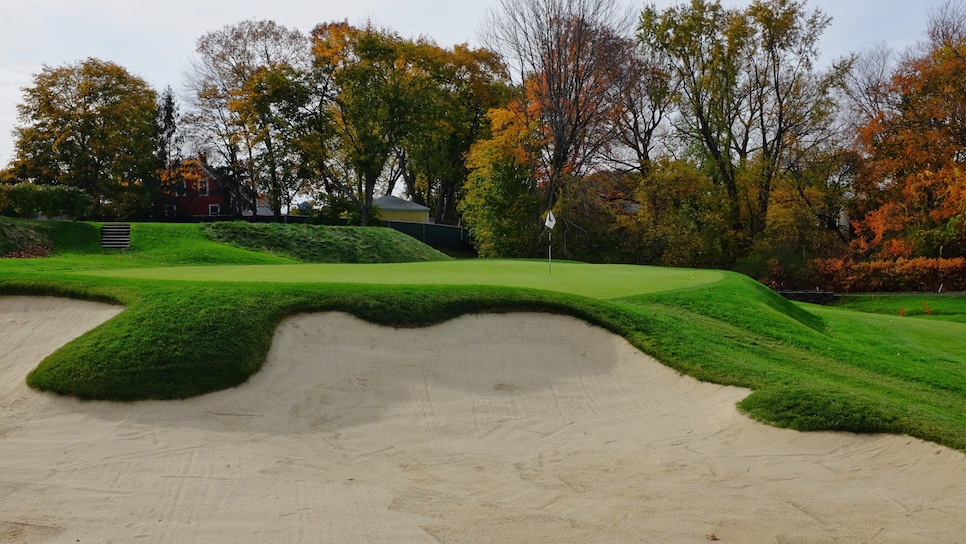 Overview
Built on just 89 acres, barely room for 18 holes, no room for even a small practice range, with lots of bunkers and tiny greens, the Donald Ross-designed Wannamoisett has long held the reputation of the Sugar Ray Leonard of golf courses, compact but carrying plenty of punch. The course has received a number of renovations over the decades, that latest by Andrew Green in 2021 that included green and fairway expansions, the rebuilding of the bunkers in a more authentic Ross style (based on the architect's field notes and sketches) and the continuation of an existing tree clearing program. A long-time host to one of amateur golf's premier events, the Northeast Amateur Invitational, Wannamoisett is considered today the best par 69 layout in the land.
About
Designer
Donald J. Ross, ASGCA/(R) Ron Prichard/(R) Ron Forse/(R) Andrew Green
Awards
Second 100 Greatest: Ranked since 2013.
2023-'24 ranking: 163rd.
Previous ranking: 166th.
100 Greatest: Ranked 1966 and 1975 through 2004.
Highest ranking: 35th, 2001-'02
Best in State: Top 5 in state since 1977, ranked 1st in state 1985-2011, ranked 2nd in state 2013.
Previous ranking: Second.
2023-'24 ranking: Third.
Panelists
Ratings from our panel of 1,900 course-ranking panelists
100 GREATEST/BEST IN STATE SCORES
Reviews
1 / 7
Review
"Andrew Green came in and did an expansive renovation that restored the original template of the golf course. A majority of the original green complexes that were lost were updated, while also updating the bunkers and mounding as well. The green complexes were severe with lots of undulation and contour while adding additional pin locations on most greens. The Par-3's were some of the most challenging set that one can find, with the 12th green complex being just brutal with a punch-bowl punishing those missing on the incorrect side. While the piece of property is not large, you really do not feel at all cramped as the course winds its way on the 104 acres. This Par 69 is truly one of the more unique experiences that challenges you in every aspect of your game and is why it hosts the Northeast Amateur."
Read More
2022
2 / 7
Review
"The work that was done the 2-3 years has been transformative. Run-off areas around the greens were a larger change in my mind. Prior rough was the main look around the greens. 12's green had some tremendous hole locations cementing in my mind as a top par 3 that I've played."
Read More
2022
3 / 7
Review
"Fantastic course on a small parcel. With the recent renovation work by Andrew Green and staff, the brilliance of Donald Ross is allowed to shine. Wannamoissett is the type of club that you'd join in a heartbeat."
Read More
2022
4 / 7
Review
"A classic Donald Ross design, Wannamoisett is a tight par 69 on just under 100 acres of urban terrain. One of the top 2 or 3 courses in Rhode Island and arguably, the best sub par 70 course in America, this course hosted the 1931 PGA and annually hosts the Northeast Amateur. The conditioning is a real strength with poa greens that run impeccably and thick U.S. Open-style rough that often demands a punch-out. The par threes are excellent with the postage stamp 3rd and lengthy uphill 12th as most noteworthy. This is an excellent member's course with a laid back vibe. Andrew Green is undergoing a renovation that will be ready in 2022."
Read More
2021
5 / 7
Review
"I really like Wannamoisett as a course and club if you live in, and around, Providence, RI. The third hole is particularly good. However, this course is nowhere in the same league as Newport Country Club from a quality of golf standpoint. A nice routing by Donald Ross in a tight setting, but just too many nondescript holes for the course to be considered a Top 100 course."
Read More
2018
6 / 7
Review
"Easily within the category of "best course the casual golfer has never heard of."
Read More
2018
7 / 7
Review
"Classic Donald Ross design with large greens with lots of break. Probably the hardest par 69 course in the country with 5 par 4's of over 400 yards on the front nine from the member tees. The back nine is more forgiving but still a good test. A first class golf experience."
Read More
2018
Readers
Collection of reviews from our readers
There are no reader ratings yet
Reviews
There are no readers reviews yet. Be the first to write a review.