1 / 5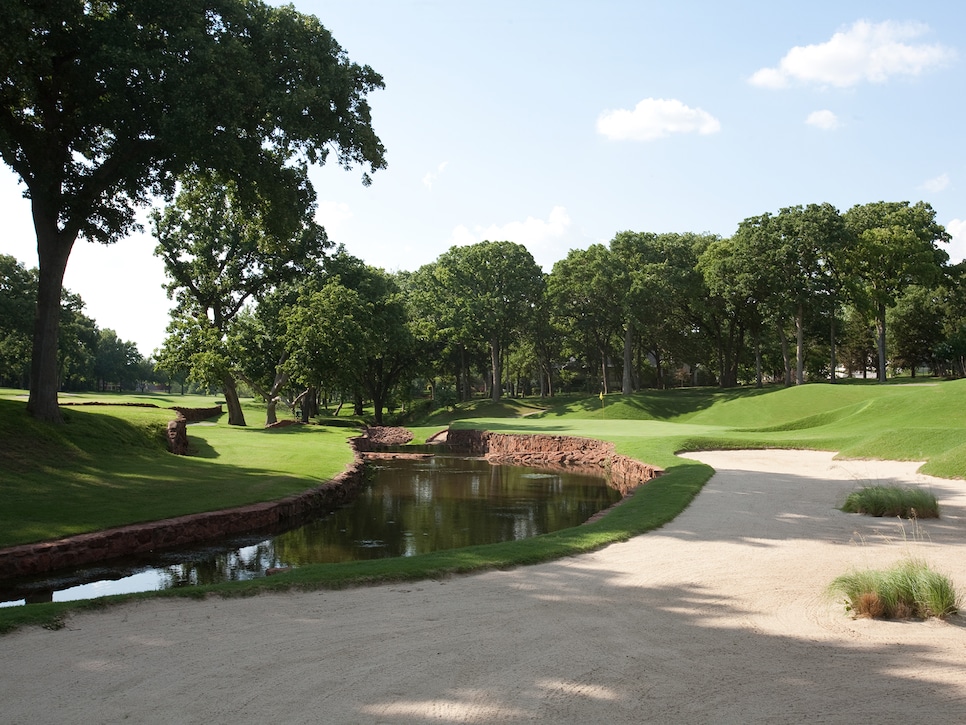 Mike Klemme/Courtesy of Oak Tree National
2 / 5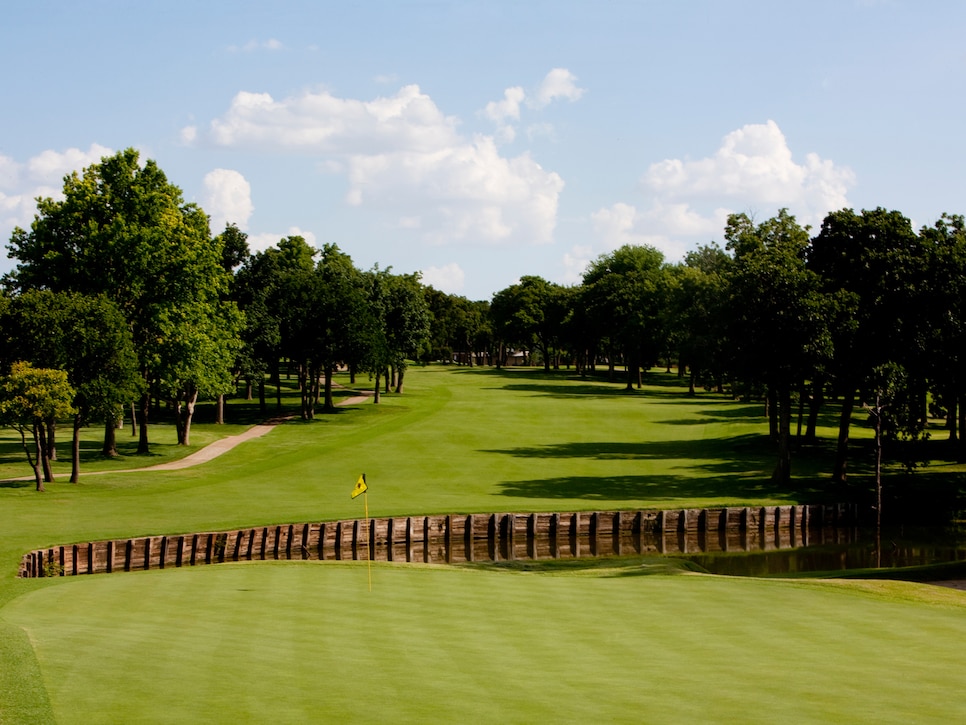 Mike Klemme/Courtesy of Oak Tree National
3 / 5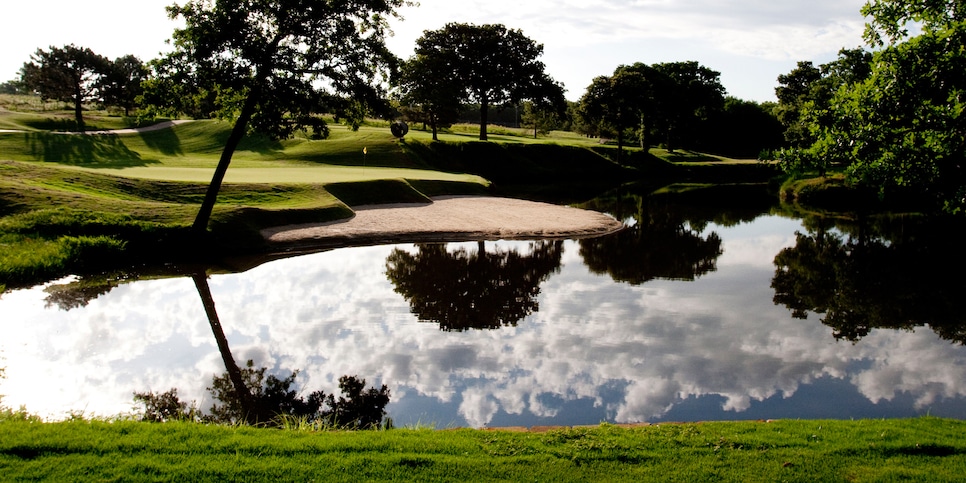 4 / 5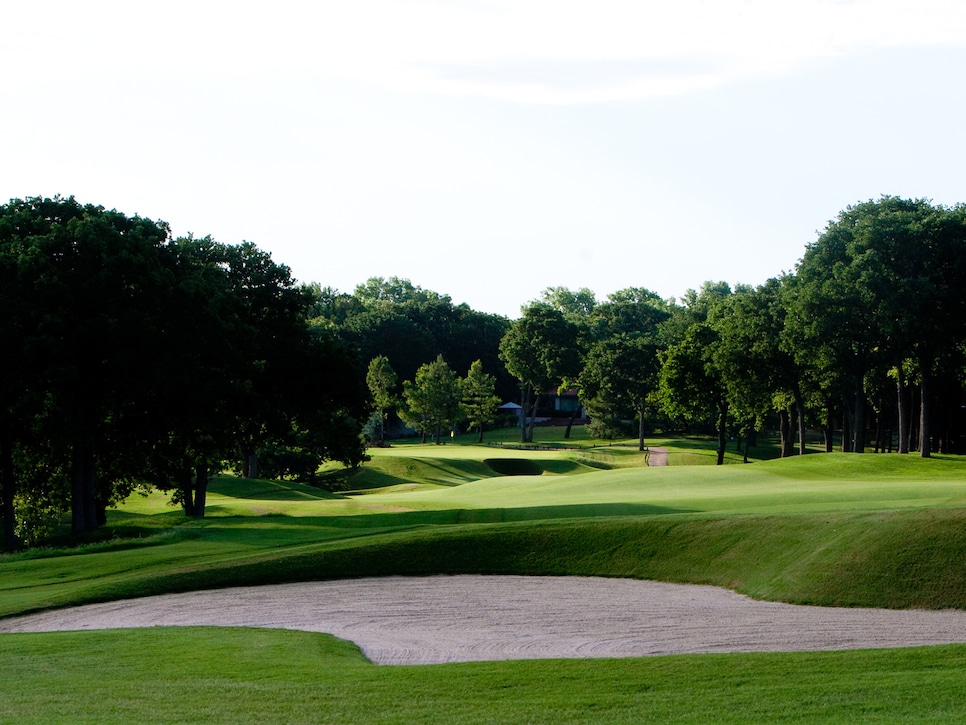 Mike Klemme/Courtesy of Oak Tree National
5 / 5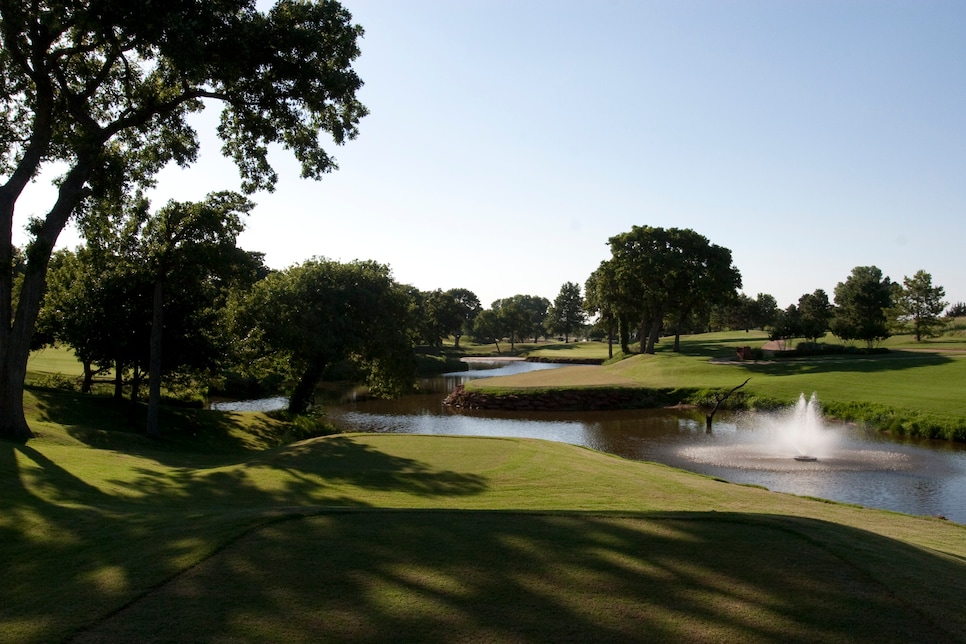 Courtesy of Oak Tree National
Overview
Oak Tree National was originally the men's-only Oak Tree Golf Club, with 18 holes patterned after previous Dye designs (the par-3 eighth, for example, was a close cousin to his 17th at Harbour Town, complete with a basket trap on the back left). It has long been considered one of Pete Dye's sternest tests of golf, a hilly layout with numerous water hazards and deep bunkers protecting some very tiny greens, as well as gusting Oklahoma winds and gnarly Bermudagrass rough. It's been a PGA Tour Champions fixture in recent years, hosting the 2006 Senior PGA Championship and the 2014 Senior U.S. Open. Recent touch-ups by Tripp Davis have kept Dye's architeture sharp.
About
Designer
Pete & Alice Dye
Awards
100 Greatest: Ranked since 1977.
2023-'24 Ranking: 66th.
Previous Ranking: 57th.
Highest Ranking: 15th, 1987-1988.
Best in State: Ranked Top 5 in Oklahoma since 1977. Ranked 2nd since 1977.
Current Ranking: Second.
Panelists
Ratings from our panel of 1,900 course-ranking panelists
100 GREATEST/BEST IN STATE SCORES
Reviews
1 / 7
Review
"Pete Dye knows how to make a wonderful set of risk reward par 5's and Oak Tree may be his best example of them. Such great variety in the par 5's here. Each has their unique differences and hazards. Whether it is navigating the lake and centerline tree on the 6th or the famous sharp dogleg 16th. "
Read More
2022
2 / 7
Review
"Good variety of holes with/against and cross winds. False fronts and collection areas that catch mis-hit shots make for difficult pitch shots to elevated greens. Though water comes into play on 14 holes, it never felt like a repetitive design feature."
Read More
2022
3 / 7
Review
"Very difficult Pete Dye design. Tests every aspect of your game. Can see why many local tour pros make it their home course to improve their skills."
Read More
2021
4 / 7
Review
"Hard but fair course. No shot on this course is a comfortable one!"
Read More
2020
5 / 7
Review
"Oak Tree National is a wonderful course and experience. The course is tough yet fair and the wind is the great equalizer here. Excellent service and nice pro shop. Private club."
Read More
2018
6 / 7
Review
"Very good and difficult course. There's a sense of history here too. It was a fun golf experience."
Read More
2018
7 / 7
Review
"One of Dye's best courses."
Read More
2018
Readers
Collection of reviews from our readers
There are no reader ratings yet
Reviews
There are no readers reviews yet. Be the first to write a review.